No soy una cazadora!
Feb 17th, 2008 | By
Lindsay
| Category:
This and That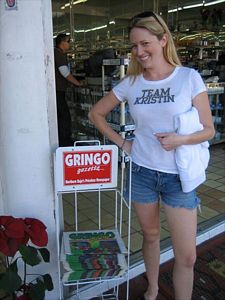 Oh my gosh – I've been translated!!!!! Apparently Google can translate webpages into any language and someone had me translated into Spanish!!! How cool is that? Evidentally the word "stalker" in Spanish is "cazadora" which directly translates to "hunter." LOL
Hasta la próxima vez, ¡Feliz Acecho!

244