Audrina's New Pad!
Nov 6th, 2008 | By
Lindsay
| Category:
The Hills Filming Locations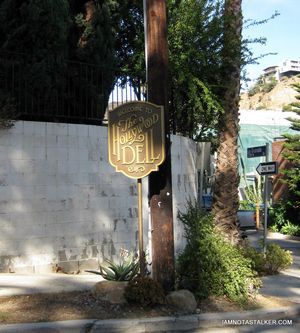 I have to admit that I shed a little tear during Monday night's episode of The Hills as Audrina's moving truck pulled away from the home she formerly shared with Lauren and Lo. With both Whitney and Audrina seemingly moving on from The Hills, I really hope this doesn't signal the end of the my favorite reality series. I'd be absolutely devastated!!! I mean I get sad enough on Monday nights at 10:30 when The Hills' ending credits start rolling, as I know I have to wait a full week before I can watch another episode. It's sick, really. 🙂 Anyway, after watching Monday's show, I decided I just had to stalk Audrina's new pad. Thankfully, finding the location wasn't too hard. I just called on the usual suspects – fave websites the Real Estalker and Big Time Listings – which both stated that the house was located on Bryn Mawr Drive in the Dell neighborhood of Hollywood. From that point it was just a matter of looking at recently sold homes on that street (there were only two) until I found Audrina's. 🙂
But when I went to stalk Audrina's pad in person yesterday there were cops swarming the place! I'm really not sure what the story was, and I didn't stick around long enough to find out, but my best guess is that some Hills filming was taking place and a neighbor had called the police to complain – about what I am not sure. According to reports it seems that Audrina's neighbors aren't too happy that she moved into their normally quiet town. LOL The neighbors are upset about the noise and crowding of their small streets, but honestly had the cops not been there, I never would have had any idea that any filming was taking place. The street was quite and there wasn't a film truck in site, or any other cars for that matter. Personally I'd love it if The Hills filmed in my neighborhood! I'd be out there watching everyday! 🙂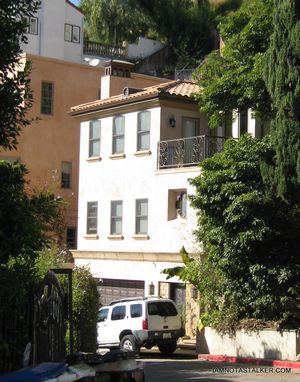 Audrina's new house is a very cute, Spanish style home located on a very windy street high up in the Hollywood Hills. The house was just recently built and sits on a minuscule lot – according to Big Time Listings the lot only measures 0.09 of an acre – that's 3,999 square feet!!! I mean most celebrity homes are bigger than Audrina's whole property! LOL Ms. Patridge purchased the three bedroom, two and a half bath, 2,100 square foot home for $1,150,000 – which seems to be pretty low budget for a celeb, even for a reality star. 🙂
Until next time, Happy Stalking! 🙂
Stalk It: Audrina's new house is located at 6393 Bryn Mawr Drive in Los Angeles. How I Met Your Mother's Josh Radnor is next door at 6387 Bryn Mawr.
2429