Tori Spelling's Dream House
Nov 13th, 2008 | By
Lindsay
| Category:
Celebrity Homes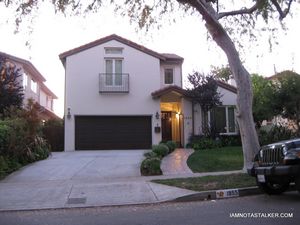 Just found out that Tori Spelling is moving – and to "The Valley", no less!! The reality TV queen recently listed her Westwood home for a cool $2,395,000. Now mind you, Tori and her husband Dean only purchased this home a short nine months ago, in February of 2008. Fickle, much? This is the same home that she had repeatedly described as her "dream house" on her reality series Tori & Dean: Home Sweet Hollywood. (Yes, I watch Tori & Dean – I can't help myself!) This is also the home she fought so hard to purchase, even though it was a bit out of their "budget" – they paid $2,275,000. Never in my wildest dreams would I ever have guessed that Tori Spelling lived on a budget. LOL
Anyway, when I found out the house was for sale, I just had to run right out to stalk it! What's interesting to note about this home, is that while the inside of it was featured prominently on Home Sweet Hollywood, the exterior was not actually shown. For that, producers apparently used a Woodland Hills house – probably to throw off stalkers like me. 🙂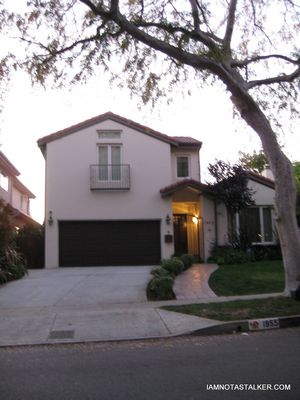 Tori's house, while in an adorable neighborhood, is just plain average on the outside. It is so strange to picture mega-millionaire Aaron Spelling's daughter living here. It is such a normal house – with no gate, wall, or tall hedges to keep paparazzi at bay. Their street is really cute, though, and there seemed to be a lot of young families playing with their kids in their front yards.
You can see interior pics on the home's real estate website. Those who watched Tori's reality series will definitely recognize parts of the interior, such as the kitchen, stairwell, and living room. The interior of the home is a bit too ornate for my taste, and oh my gawd Baby Stella's room look like a pepto bismol bottle threw up all over it, but it actually looks like exactly the sort of place I'd picture Tori Spelling to reside in.
Until next time, Happy Stalking! 🙂
Stalk It: Tori and Dean's former home is located at 1955 Thayer Avenue in Westwood.
2521