The Family House
Dec 2nd, 2008 | By
Lindsay
| Category:
TV Locations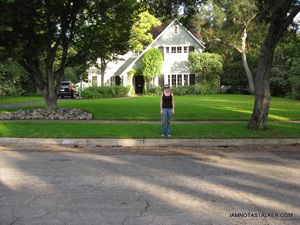 My good friend and fellow stalker Kerry is a huge fan of the 1976 television show Family and I just found out that while she has stalked the home used in the series several times, she doesn't have any photographs of it. So I just had to go out and stalk the house for her this past weekend. Kerry, this one's for you! 🙂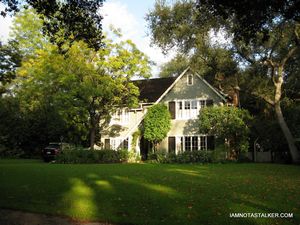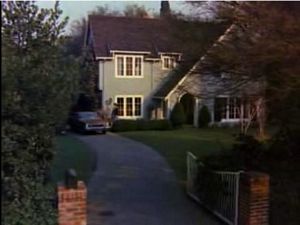 Sadly, I have never seen an episode of Family, so when I set out to stalk the house this weekend, I wasn't really sure what to expect. I was floored to see that in person the house is absolutely adorable and very picturesque. It's not very hard to see why producers chose to use this home for a television series about a typical American family, as it looks like a house everyone would want to live in. In fact, the entire street is so cute that it looks like it belongs on a postcard or in a movie. The street is pretty much the real life equivalent of Wisteria Lane from Desperate Housewives. Many homes on the Family street have actually been used in various televison and movie productions, but I'll blog about those later. 🙂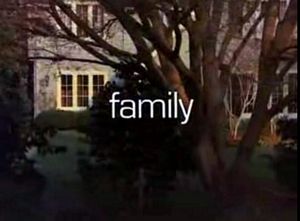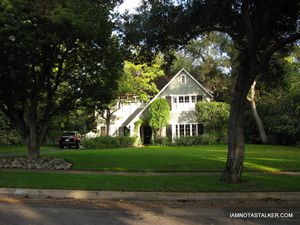 When I got home from stalking the Family house, I found the opening credits of the show on YouTube and was extremely excited to see that the house looks pretty much the same today as it did back in 1976. You can watch the opening credits of the show, in which the house is featured prominently, here.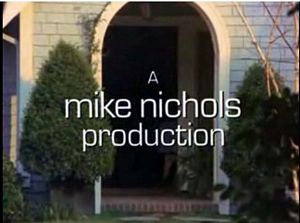 In an ironic side note, one of my fave stalking books states that the home used in Family is the very same home used as the Walsh's house in Beverly Hills, 90210. I really had to laugh when I saw that, as aside from the arched front doorways, the two homes could really not look more different. LOL
Until next time, Happy Stalking! 🙂
Stalk It: The Family house is located at 1230 Milan Avenue in South Pasadena.
2899