90210's Baby Mama's House
Dec 4th, 2008 | By
Lindsay
| Category:
90210 & Beverly Hills, 90210 Filming Locations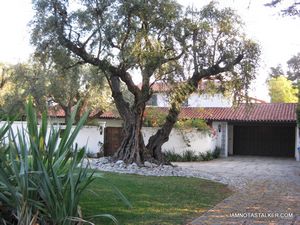 While stalking the 90210 house last week, the owner, Jack, told Mike [of MovieShotsLA – as if you didn't already know by now :)] and me about a few Beverly Hills, 90210 filming locations that we had yet to locate. One location was the home of Brandon's love interest from the Season 1 episode entitled "One Man and a Baby". In the episode Brandon dates an Ivy League hopeful named Melissa whom he later finds out is also a single, teenage mother. The house used as Melissa's in the episode just happens to be located directly across the street from the Walsh home in Altadena. While re-watching the episode last night, I was cracking up at the scene when Brandon drives up to Melissa's house to pick her up for their date, because in reality her home is located a hop, skip and a jump away from his home on the show. LOL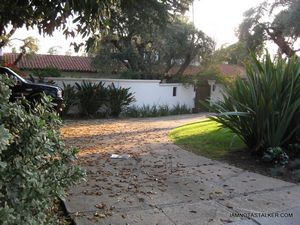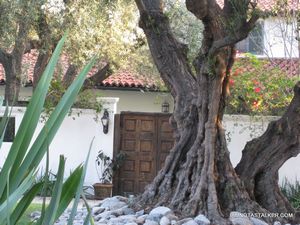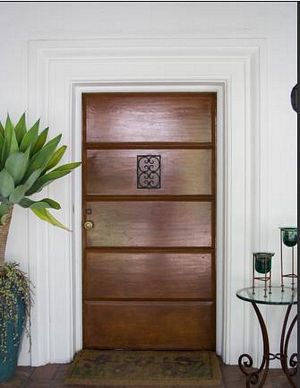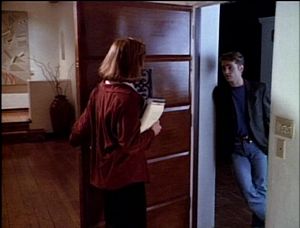 According to Jack, Melissa's house looks very different today than it did when 90210 was filmed there back in 1990. Today there is a large stucco wall surrounding the front of the home, which hides most of the property. Sadly, the front door is the area of the home that was featured most prominently on 90210 and it is no longer visible from the street. 🙁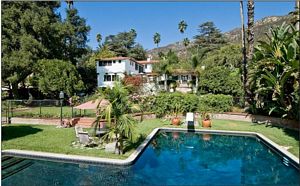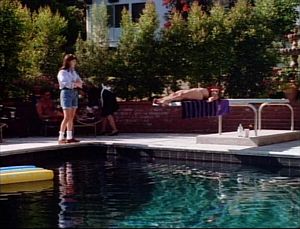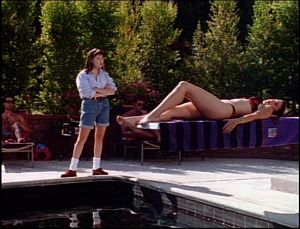 Jack also told us that the same home's pool area was also used in a few different 90210 episodes and I found one of those episodes yesterday. In the Season 1 episode entitled "Every Dream Has Its Price", the pool belonged to Brenda's shoplifting friend Tiffany. A short scene takes place there where Brenda confronts her sticky-fingered friend and gives her a lesson in good old Midwestern values.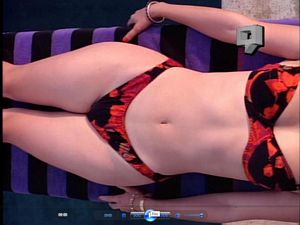 The very same pool, diving board, and bikini clad actress from that scene were also featured each week in 90210's opening credits. 🙂
The house was also featured in the 2008 film Finding Amanda where it was used as Matthew Broderick's home and in the Eva Longoria flick Over Her Dead Body where the backyard was used for a wedding scene. The home is currently for sale and for a mere $2,850,000 you can own a piece of 90210 history! You can visit the home's real estate website, which has interior pics of the house, here. Ironically, the stairwell in the home looks very similar to the stairwell from the set of the Walsh house. The real estate website also features some clips of movies featuring the home. LOVE IT!
Until next time, Happy Stalking! 🙂
Stalk It: Melissa's house is located at 1690 Altadena Drive, right across the street from the Walsh house.
2877