Kate Hudson's New York Pad
Jan 13th, 2009 | By
Lindsay
| Category:
Celebrity Homes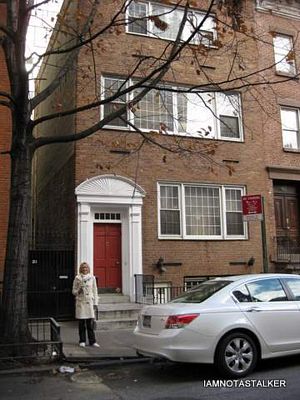 While I was in New York a few weeks ago, a little birdie told me where Kate Hudson's SoHo townhouse was located, so of course, I just had to stalk it. 🙂 Kate lives in a very cute three story brick walk-up with a red door in a very trendy part of SoHo. And it just so happens that her pad is currently for sale for $5,625,000, which isn't half bad for New York prices. The townhouse, which was built in the 1830's and was once home to John Jacob Astor, is 4,105 square feet, has four bedrooms, a basement apartment with a separate entrance, four fireplaces, 3.5 bathrooms, a gourmet kitchen, an outdoor deck, and a private garden. You can see interior pics of Kate's home on its real estate website here. Her house is absolutely adorable inside. Kate has some good taste. 🙂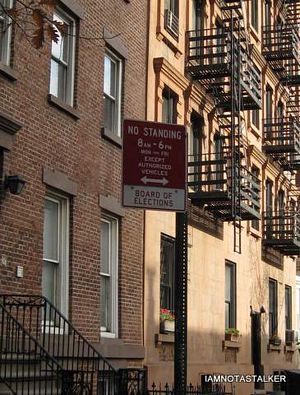 While stalking Kate's place, I happened to notice a large, red "No Standing" sign (pictured above) posted just outside of her front door. I asked my boyfriend if he thought the city installed the sign to ward off paparazzi. Instead of answering, he just stood there and laughed at me. Apparently, in New York terminology, "standing" means a driver who is sitting in a parked car with their engine idling while waiting for a passenger. LOL After that explanation, I started noticing "No Standing" signs posted all over the city – not just in front of celeb houses. 🙂 I guess I'll just chalk that one up to another blonde moment. 🙂 LOL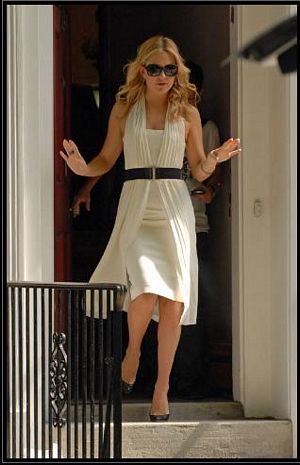 Got this photo of Kate leaving her NY home off the LMFAMOUSAO Celebrity Gossip & Entertainment News Website. You can see more pics of Kate in front of her house here.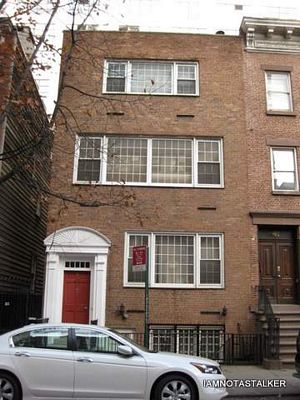 Until next time, Happy Stalking! 🙂
Stalk It: Kate's New York digs are located at 43 King Street in SoHo.
3460