The Father of the Bride Apartment
Feb 5th, 2009 | By
Lindsay
| Category:
Movie Locations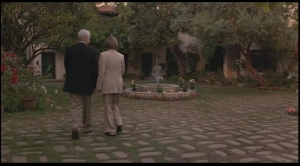 I must bow down yet again to Mike over at MovieShotsLA for finding a filming location that has eluded me for years! Ever since seeing Father of the Bride Part II way back in 1995 – has it honestly been that long??? – I have been obsessed with Kimberly Williams' Spanish style apartment building from the movie (pictured above). I can still remember sitting in the theatre thinking that one day I wanted to live in an apartment building just like hers! So the other day when Mike called me and asked if there were any locations I was currently stumped on, I remembered my obsession with the Father of the Bride apartment and enlisted his help in locating it. Sure enough, not even an hour later I got an email from him with a link to the address! I am telling you, the guy is unbelievable! So, bright and early the following morning I ran right out to finally stalk Annie's apartment building.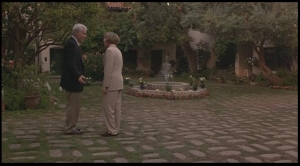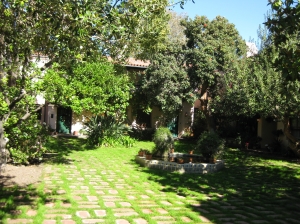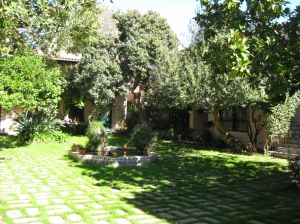 The small building, named La Casa Torre, is located in Pasadena and actually consists of eight condominium units situated around a picturesque central courtyard area, complete with a fountain. The complex was built in 1927 by renowned Pasadena area architect Everett Phillips Babcock, who is famous for designing numerous Spanish style residences in the San Gabriel Valley. Babcock started off his career working for prominent Los Angeles architect Wallace Neff, who just happens to have designed the famous French Normandy style home Brad and Jen lived during their married years. In his design of La Casa Torre, Babcock implemented numerous Italian, Spanish, and Moorish details and each apartment boasted a real wood burning fireplace, mahogany floors, and travertine walls. Adding to the building's charm is the fact that no two units are alike. La Casa Torre was featured in the 1996 book Courtyard Housing in Los Angeles and is currently under evaluation by the City of Pasadena to receive historic landmark status.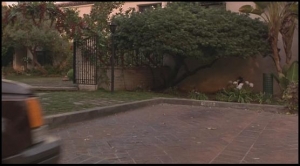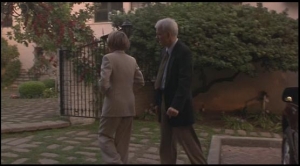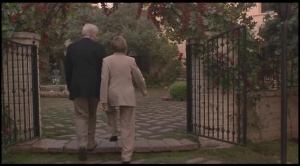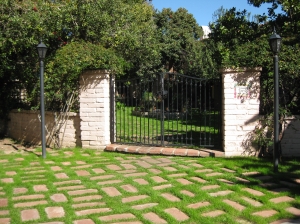 Although it has been over fourteen years since Father of the Bride Part II was filmed at this location, the building looks very much the same today as it did in the movie. The foliage is somewhat overgrown now and the courtyard is not quite as picturesque as it appeared onscreen, but for all intents and purposes La Casa Torre hasn't changed much since filming took place. And I can't tell you how excited I was to be seeing it in person!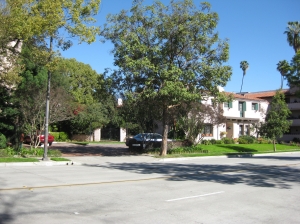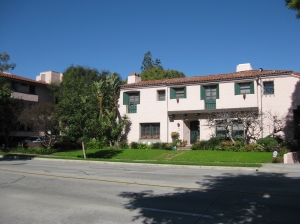 Ironically, it turns out that I used to work just down the street from Annie's building and must have driven past it about a hundred times, but never recognized it. In reality, the central courtyard is located behind and off to the side of the main building and therefore the complex doesn't look like your typical couryard apartment building. So I never stopped to check it out. LOL La Casa Torre is located just down the street from the house that was used as Steve Martin and Diane Keaton's home in both Father of the Bride movies. Looks like when Annie moved out of her parents' house she didn't go very far.

Until next time, Happy Stalking!

Stalk It: Annie's apartment building from Father of the Bride Part II is located at 611-627 California Boulevard in Pasadena. Annie lived in Unit 619. Remember the building and courtyard are private property – while it is OK to look, it is not OK to trespass.

4309