Grow Your Own Paparazzi!
Feb 7th, 2009 | By
Lindsay
| Category:
This and That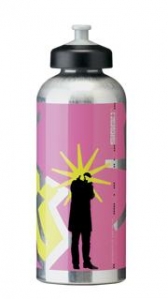 As a "just because" present my good friend Nat recently gave me a Sigg water bottle with a paparazzi on it (pictured above). LOL! I love it. Now I can have a paparazzi following me every time I take a sip of water. 🙂 And the best part is, it's pink! Best present ever! Anyway, while not a filming location, I thought the Sigg bottle was hilarious and definitely blog-worthy. If you want your very own paparazzi Sigg bottle – or need a present for the celeb-obsessed struggling actress in your life – you can order one here. 🙂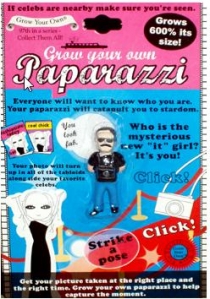 This same friend also bought me a "Grow Your Own Paparazzi" toy (pictured above) for Christmas last year. She has quite the sense of humor. LOL I plan on using it on those down days when I feel like my acting career is taking off far too slowly. 🙂 LOL
Stalk It: You can purchase the paparazzi Sigg water bottle here. And you can get your own "Grow Your Own Paparazzi" toy here.
4311