Get Out Of Line!
Feb 24th, 2009 | By
Lindsay
| Category:
Movie Locations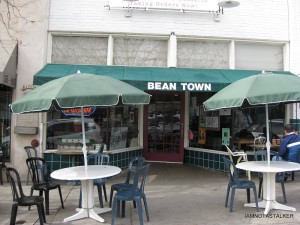 Those of you who read my blog regularly know that there's only one thing I like better than stalking and that's Starbucks.  🙂  Or any kind of coffee, really.  So when Mike, from MovieShotsLA, called me up last Sunday morning and asked if I wanted to stalk a coffee shop with him, I believe my exact words were "How fast can you be here?"  LOL  On a side-note, my grandma just started reading my blog and the other day she called me up and asked "So, who's this Mike guy????"  LOL  She was convinced my boyfriend must be upset about all the time Mike and I spend together stalking.  And I really had to laugh at that one because I'm pretty sure my boyfriend wakes up every morning thanking his lucky stars that Mike and I found each other.  LOL  You see, if Mike is out stalking with me, that means my boyfriend isn't.  And I'd say he's pretty happy about that.  No, I'd have to say that not only does my boyfriend not mind Mike and I spending so much time together, but I'm pretty sure that at this point Mike is probably in the running to be my boyfriend's best man in our wedding.  LOL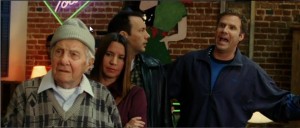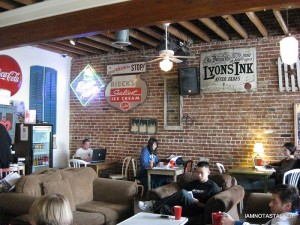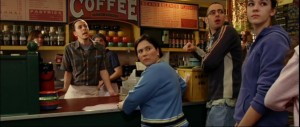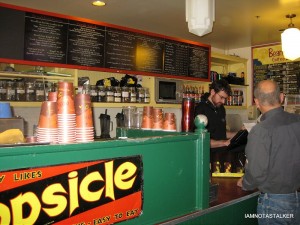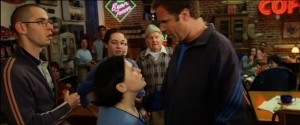 Anyway, the coffee shop that Mike wanted to stalk is named Bean Town Coffee Bar and it was featured several times in the 2005 Will Ferrell movie Kicking and Screaming.  I just rented the movie last week and I have to say that I was very pleasantly suprised watching it as it's absolutely hilarious!!  And my favorite scene in the whole movie is the one that takes place at Bean Town.  In the scene, Will Ferrell has just become addicted to coffee and shows up at his favorite coffee shop for his morning fix.  But on this particular day the rather long line is moving far too slowly and Will has a total coffee meltdown.  I have to say that I almost died laughing watching that scene because, let me tell you, I've been there!  There are some mornings at Starbucks where I just want to tear my hair out because the line is taking so long!  LOL  My boyfriend bought me a taser (it's pink!) a couple of months ago because he was worried about me walking to my car late at night after my acting classes and he's always joking that one day he's going to get a call from the police saying that I was arrested for tasing someone who was taking too long in the Starbucks line.  LOL  While watching Will Ferrell's meltdown scene, I was reminded of comedian John Pinette's "Get Out Of Line" routine.  It has to be my favorite comedy routine of all time!  LOL LOL LOL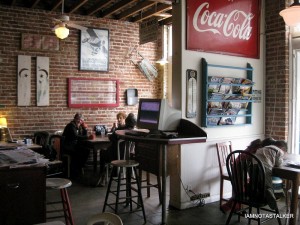 In real life Bean Town is a super cute little coffee house, with exposed brick walls, comfy chairs, board games, outdoor tables, and live music on weekends.  The staff is super friendly and boy is the coffee strong, but in a good way.  🙂  And no, the line didn't move too slowly while we were there.  LOL  Besides yummy coffee, Bean Town also serves up a wide array of homemade goodies, including cinnamon rolls, croissants, sandwiches, soups, and cookies.   And even though I am a Starbucks girl at heart, I will for sure be returning!   As the authors of the book Hometown Pasadena said "We'd live in Sierra Madre just for Bean Town – it's the perfect coffee house."
Until next time, Happy Stalking!  🙂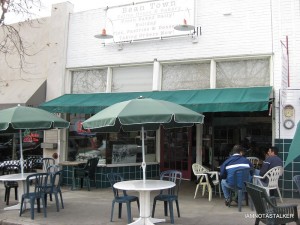 Stalk It: Bean Town Coffee Bar is located at 45 North Baldwin Avenue in Sierra Madre.  You can visit their website here.
5286