Isn't It Romantic!
Feb 26th, 2009 | By
Lindsay
| Category:
90210 & Beverly Hills, 90210 Filming Locations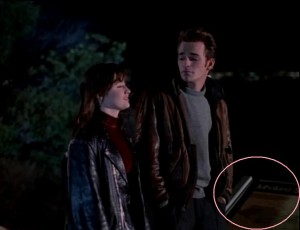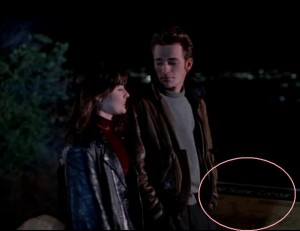 A few weeks ago while watching my all time favorite episode of Beverly Hills, 90210, entitled "Isn't It Romantic", I noticed something I had never noticed before in all of my previous times watching it.   In the episode, Dylan takes Brenda on a date to a scenic lookout point to discuss their burgeoning relationship.  While watching that scene I noticed that Dylan and Brenda walk right by a sign reading "Mulholland Scenic Corridor" (pictured above).  And I almost jumped right out of my chair as I knew exactly where Brenda and Dylan were standing.  My boyfriend had taken me to that exact same spot about four or five years ago.  My boyfriend – stealing romantic moves from Dylan McKay!  Who knew?  LOL 
 So immediately after watching the episode, I dragged my boyfriend out to stalk the overlook that he had taken me to all those years ago.  But when we got there I realized immediately that we were in the wrong place.   For some reason it just didn't look to me like Brenda and Dylan's overlook.  My boyfriend kept telling me "Lindsay, the episode was filmed 20 years ago!  Surely the place is going to look different now!"  LOL   Well, come to find out, we were in the wrong place!  Turns out there are EIGHT different scenic overlooks located along the twisty turny 24 mile stretch of Mulholland Drive known as the Mulholland Scenic Corridor and Parkway.  LOL  I believe it was at that point that I became a bit unglued and told my boyfriend that we were going to drive to EACH AND EVERY ONE of those overlooks until I found the right one. LOL  I know, I know, it's amazing that he puts up with me!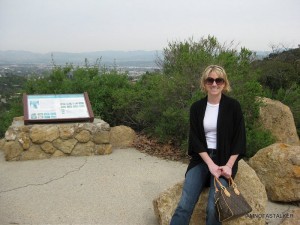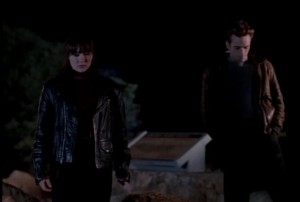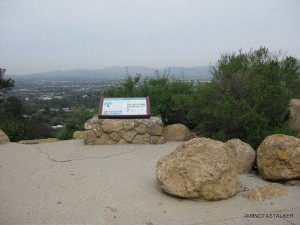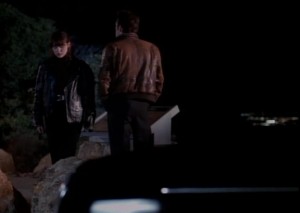 Well, lucky for my boyfriend, we didn't actually have to go to all eight overlooks.  I believe we only made it to five of them.  🙂  The funny thing is that by that point I didn't even care so much about seeing Brenda and Dylan's overlook in person – it was more the frustration over not being able to find it that was driving me.    Anway, the overlook used on Beverly Hills, 90210  is named the Nancy Hoover Pohl Overlook and as soon as I saw it in person I had to give myself a mental kick.  I am sad to say that I really should have figured this one out sooner, as the Pohl Overlook is pretty much the only Mulholland overlook that has any sort of parking lot.  And parking lots are definitely one thing location scouts look for when scouting locations.  They need a place to park all of those massive production trucks!  The Pohl Overlook has a HUGE parking lot that can fit over 40 cars, so it would have been the obvious choice for the filming of my fave 90s show.  UGH!  I can be such a blond sometimes!  LOL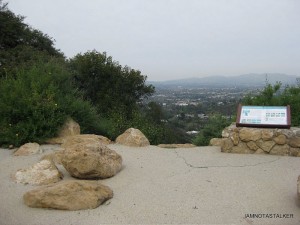 I HIGHLY recommend stalking ANY of the Mulholland Scenic Parkway and Corridor overlooks.  All five that we visited boasted absolutely majestic views of Los Angeles.  The eight overlooks are located on Mulholland Drive in between the 101 and 405 Freeways.  Their names are: Barbara A. Fine Overlook, Hollywood Bowl Overlook, Nancy Hoover Pohl Overlook, Stone Canyon Overlook, Universal City Overlook,  The Groves Overlook, Las Virgenes Overlook, and Seminole Overlook.
Until next time, Happy Stalking!  🙂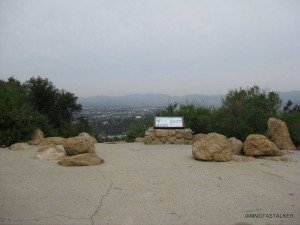 Stalk It: The Nancy Hoover Pohl Overlook is located at 8401 Mulholland Drive in Los Angeles.
5383