Helen Twelvetrees' House
Mar 19th, 2009 | By
Lindsay
| Category:
Celebrity Homes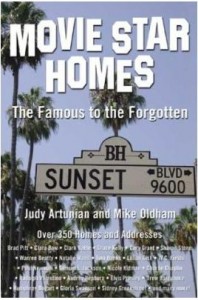 A couple of weeks ago I picked up a book that is quickly shaping up to be my new stalking tome.  It's called Movie Star Homes: The Famous to the Forgotten and it features photographs and addresses of over 350 celebrity homes, most of them from the Golden Age of Hollywood.  I have never really been much into the celebs of yesteryear (except for my girl Marilyn), but once I picked up this book I really couldn't put it down.  It wasn't long before I had about thirty pages dog-eared and was dragging my boyfriend out the door with a whole new set of locations to stalk.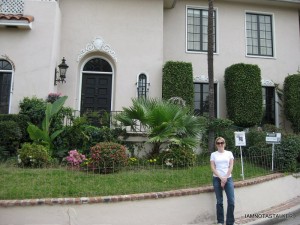 The first location on my list?  The former home of a 30's movie star whom you've probably never heard of, but whom I've always had a special place in my heart for –  Helen Twelvetrees.  I've never actually seen any of Helen's movies, nor do I even really know what she looks like.  But back when I was about 18, I came home from college one day and announced to my family that I was switching my major from pre-law to theatre because I wanted to become an actress.  It was at that moment that my grandfather started calling me Helen Twelvetrees.  My grandpa was always making up silly little nicknames for various family members, so I didn't really think anything of it.  For years this went on, with my grandpa saying "Well, if it isn't Helen Twelvetrees!" every time I walked into a room and me thinking it was a name he had made up for me.  It wasn't until after my grandfather passed away in 2005 that I came across a listing for Helen on IMDB and realized that she had in fact been a real person – not to mention a big time movie star back in the '30s.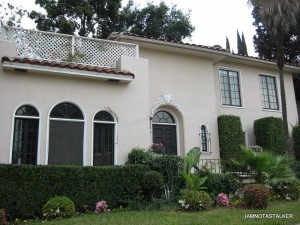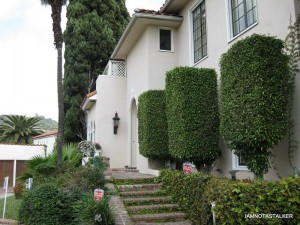 So, when I saw the address of a home Helen lived in during the '30s in my new stalking book, I just about fell out of my chair.  And, of course, I immediately dragged my boyfriend right out to stalk it.  So, Grandpa, this ones for you!  🙂  Helen's former home is a very cute little Mediterranean style dwelling located on a one way street in the Whitley Heights section of Los Angeles.   And, as it turns out, the house is currently for sale!  While the real estate listing makes no mention of its famous former resident, it does indicate that the 3,000 square foot home, which was built in 1923, has parquet floors, crown moldings, and a hot tub.  The asking price is a cool $1,150,000.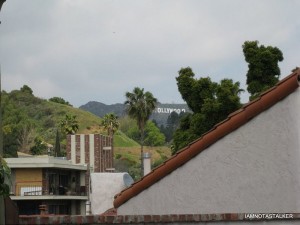 My favorite feature of the house, though, is the view of the Hollywood sign from the front yard.  Love it!  🙂  You can see interior photos of Helen's former home on its real estate listing here.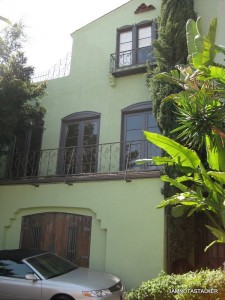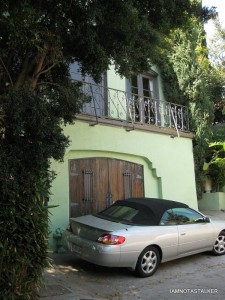 According to my buddy EJ over at The Movieland Directory, Rose McGowen and Rachel Bilson both owned a home located just a few doors down from Helen's.    The house pictured above was first owned by Miss McGowan who sold it to Rachel in November of 2004.  Rachel then sold the house just a little over a year later in December of '05.  And it was sold yet again this past January for $1,075,000.  I also read on this website that Busy Phillips owned the very same house at one point in time, but I haven't been able to confirm that.  Seems like it's a pretty lucky house, though, being that several successful actresses have lived in it.   I need to get me one of those!  🙂  You can see interior photos of the home here. 
 Until next time, Happy Stalking!  🙂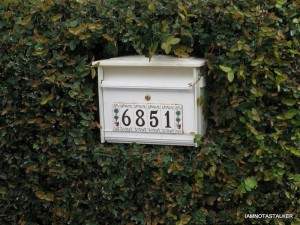 Stalk It: Helen Twelvetrees' former home is located just off the 101 Freeway at 6851 Iris Circle in Hollywood.  Rachel Bilson and Rose McGowan's former house is just down the road at 6867 Iris Circle.
5977