Speidi on I'm A Celebrity . . . Get Me Out Of Here!
May 16th, 2009 | By
Lindsay
| Category:
TV Locations
For those of you like me out there, for whom one day a week is just not enough to satisfy your Spencer and Heidi fix, I have good news!!  Everyone's favorite reality TV duo will be starring in the upcoming season of I'm A Celebrity . . . Get Me Out Of Here,  which premieres on June 1st.   For those of you who have never watched the Get Me Out Of Here  reality series, it is basically a celebrity version of Survivor.  In the season opener, seven celebs (including Speidi) will be dropped off in a remote Costa Rican jungle without make-up artists, publicists, or even personal assistants to keep them company!  The celeb contestants will be forced to sleep outdoors in hammocks and eat meals consisting of rice, water, and even bugs!!  The stars will also participate in challenges to raise money for their particular charities.  Each week, viewers will have a chance to vote off a different contestant, until one is eventually crowned King or Queen of the Jungle.  This show sounds like it's right up my alley and I absolutely cannot wait to watch it!!!!  🙂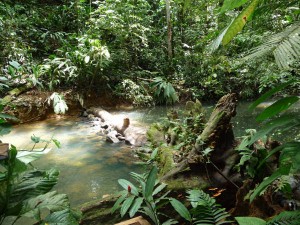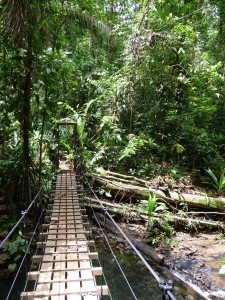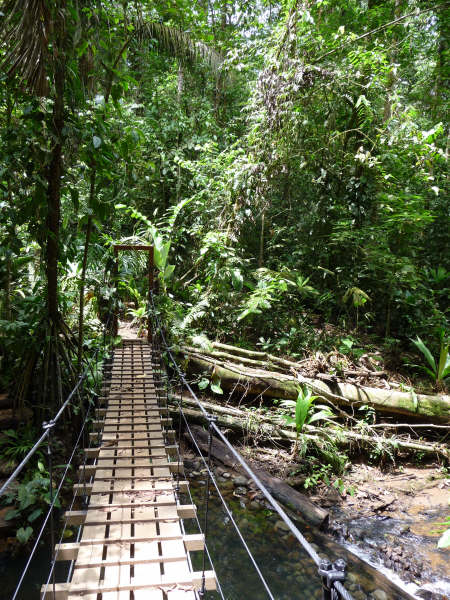 What's even more exciting is that one of the executives from I'm A Celebrity . . . Get Me Out Of Here  was kind enough to send me some location pics from the show so that I could share them with all of you!!!!  So cool!!!!!  🙂  Pictured above are a swamp and a bridge that will be used in the filming.  🙂  Love it!!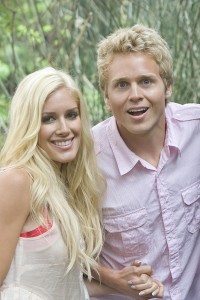 You can watch a super cute interview with Speidi about their upcoming jungle adventure here.
Until next time, Happy Stalking!  🙂
Stalk It: The new season of I'm A Celebrity . . . Get Me Out Of Here  premieres Monday, June 1st at 8 p.m. on NBC.  You can visit the show's official website here.
8167