Rae's Restaurant
May 18th, 2009 | By
Lindsay
| Category:
Movie Locations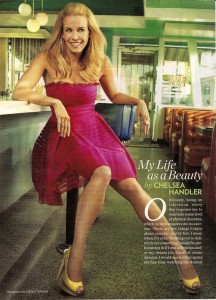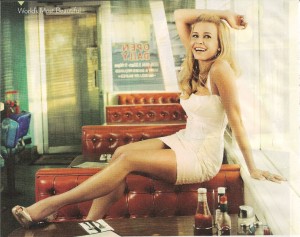 Last weekend, while lounging by the pool in Palm Springs, I happened to open up People Magazine's 100 Most Beautiful  issue and almost fell right off my lawn chair when I saw a pic of my girl Chelsea Handler posing at fave restaurant Rae's in Santa Monica.  🙂  Chelsea was featured as one of the magazine's "Pretty Funny" people and her entire photo shoot (which you can watch a behind the scenes video of here) took place at a small 50s style diner that is no stranger to the silver screen.  In fact, I've even stalked it once before!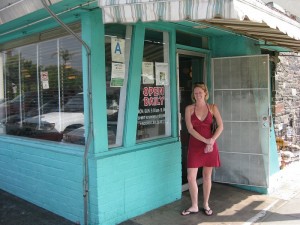 Even though I have already blogged about Rae's, because it is one of my favorite places in all of L.A. and because my girl Chelsea did her People  photo shoot there, I just had to stalk it once again.  🙂   So, on Friday morning, bright and early, I dragged my dad out to Santa Monica to grab some breakfast at Rae's.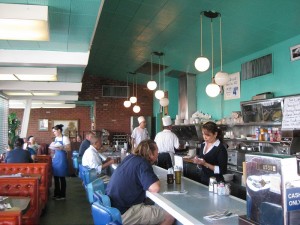 Rae's has been a Santa Monica staple since it first opened up in 1958.  And it's really no wonder why.  The diner serves up some of the best food in all of L.A.!!!!  And I am the pickiest eater known to man, so if I love the food, then you know it's gotta be good.   🙂  Pretty much everything Rae's serves is homemade on the premises using fresh ingredients, which is pretty unusual to find in a diner type setting.  Especially when you consider the prices!  Rae's is extremely inexpensive – almost unbelievably so!  The bill for my dad and my breakfast came to a whopping $5.30!  I'm not kidding!!!!  My personal favorite Rae's meal, though, has to be their turkey dinner, which is served with fresh whipped mashed potatoes, homemade stuffing and gravy, and turkey that is cut right off of an actual steaming turkey right in front of you.  Even my dad loved the place and is already making plans to bring my mom there in the near future.  🙂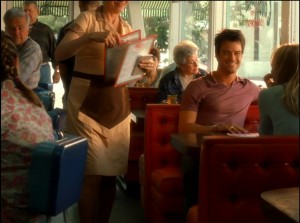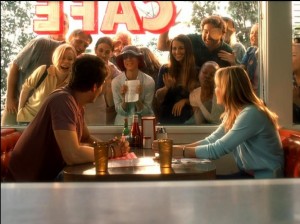 Because Rae's has such a unique look, location scouts have long been enamored with it.  Rae's has appeared in COUNTLESS productions over the years, including my fave Win A Date With Tad Hamilton, where it stood in for the Frazier's Bottom diner where Tad and Rosalie grabbed a bite to eat;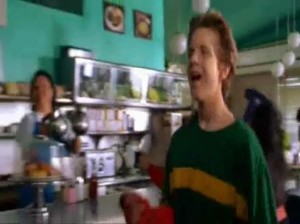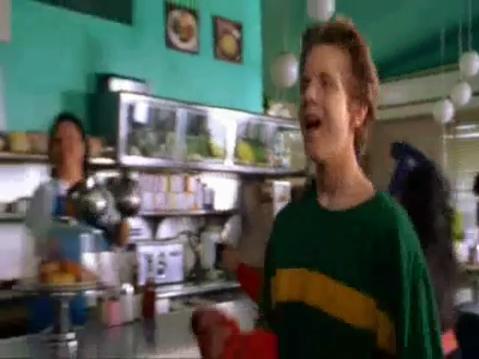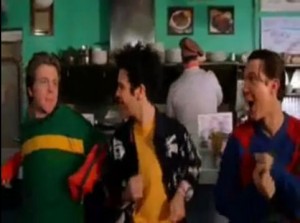 Not Another Teen Movie, where it was featured during the "Prom Tonight" song and dance sequence;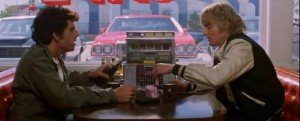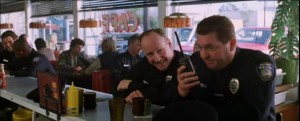 Starsky and Hutch, where Owen Wilson and Ben Stiller ate breakfast after discovering a dead body in a nearby ravine;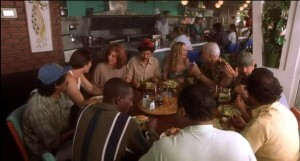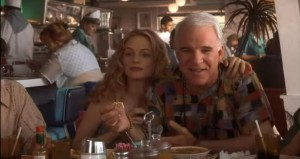 Bowfinger, where Steve Martin and his film crew ate a celebratory dinner after filming a pivotal scene in their movie entitled "Chubby Rain"  LOL;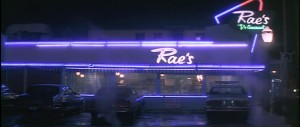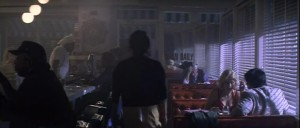 True Romance, where Patricia Arquette and Christian Slater eat some pie after seeing a movie;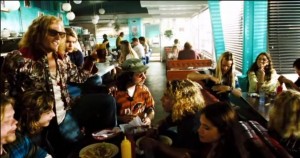 Lords of Dogtown, where Skip and the boys get into a food fight with a waiter;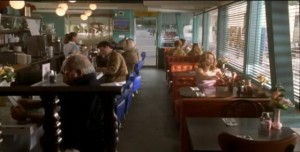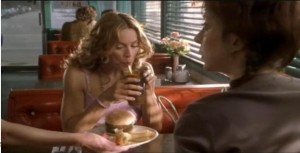 The Next Best Thing, where Madonna eats a hamburger for the first time and realizes she might be pregnant;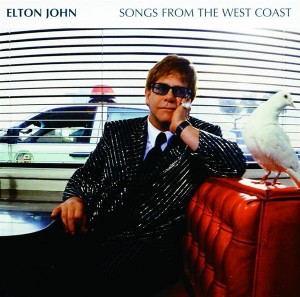 the cover of Elton John's "Songs from the West Coast" album;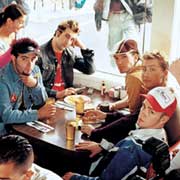 'N Sync's photo shoot for the December 2001 issue of Rolling Stone Magazine; and the movies Book of Love  and The Old Car.  The diner has also been featured in countless commercials.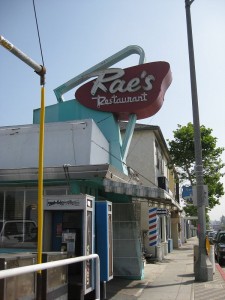 I honestly can't recommend stalking Rae's enough!!!!  Love the food, love the atmosphere, love the service!!!  You honestly can't go wrong with this place!  🙂
On a side note, I am completely obsessed with the wishbone ring  Chelsea Handler was sporting in her People Magazine  photo shoot (you can just barely see it in the above photo).  The ring is a Jennifer Meyer (aka Mrs. Tobey McGuire) design and even though I just received a pretty special ring last weekend  :), I am so wanting it.  LOL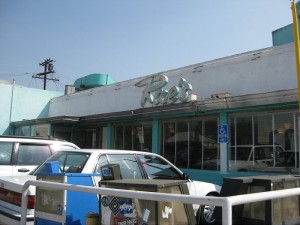 Until next time, Happy Stalking!  🙂
Stalk It: Rae's Restaurant is located at 2901 Pico Boulevard in Santa Monica.  Be sure to bring cash, as Rae's does not accept credit cards.  🙂
8175