The Starsky & Hutch Mansion
May 22nd, 2009 | By
Lindsay
| Category:
Movie Locations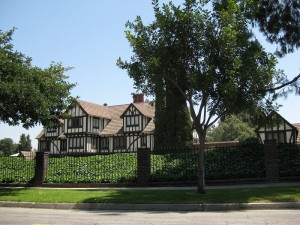 A few weeks ago, my mom drove me by what has to be one of the biggest houses I've ever seen in my entire life!  The property spans almost an entire city block!  When you drive by it literally just keeps on going and going and going!  LOL  My mom showed me the absolutely ginormous Tudor style mansion to see if I recognized it from any movies or television shows.  She had an inkling that, because of its massive size, it was probably used as a filming location at some point in history.  And she was right, although I didn't realize it at the time.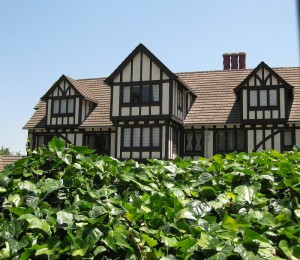 Then, last week, as I was scanning through Starsky & Hutch, making screen captures for my post about Rae's Restaurant, I saw the house and almost fell out of my chair!   In the 2004 comedy, the mega-mansion was featured as the home of Vince Vaughn's character, Reese Feldman.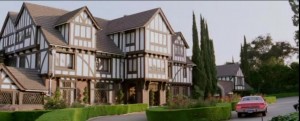 The mansion appears twice in Starsky & Hutch.  We first see it when the detectives show up there to interrogate Vince Vaughn about a dead body they have just discovered.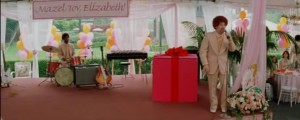 Later on in the movie, Vince Vaughn throws his daughter a bat mitzvah party in a large tent in the home's backyard.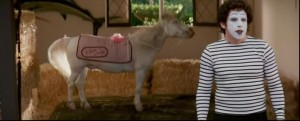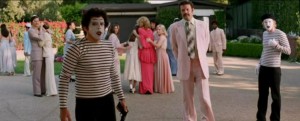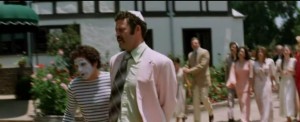 During the party, Ben Stiller accidentally shoots a pony in front of all of the party guests just outside of the mansion's large garage.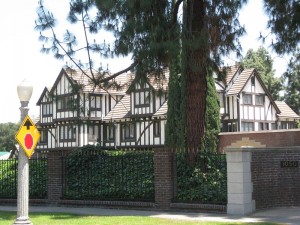 This same house was also used in the short lived Rebecca Romijn series Pepper Dennis.  As you can see in this Movieland Directory link, Arden Road is no stranger to the silver screen.  Numerous houses on Arden have been featured in productions over the years, most notably the "Carrington Mansion" from television's Dynasty, which is located just a few houses down from the Starsky & Hutch  manse.  Unfortunately, though, it is not at all visible from the street.  🙁 
Until next time, Happy Stalking!  🙂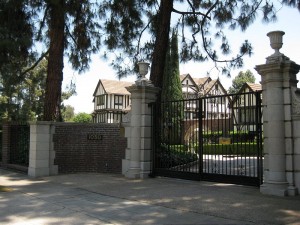 Stalk It: Reese Feldman (aka Vince Vaughn's) mansion from Starsky & Hutch is located at 1050 Arden Road in Pasadena.  The "Carrington Mansion" is located just a few houses away from it at 1145 Arden Road.
8438