The "Joey" Apartment Building
Jun 17th, 2009 | By
Lindsay
| Category:
Celebrity Homes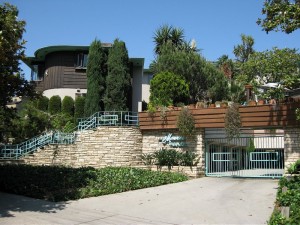 For quite a while now I have been begging Mike, from MovieShotsLA, to locate the apartment building where Joey Tribbiani lived with his nephew, Michael, on the Friends  spin-off Joey.   So, imagine my surprise when I came across the address randomly in The Ultimate Hollywood Tour Book.   In the book, the address is listed as an almost after-thought, which is why it took me so long to notice it.  LOL  Apparently, most stalkers aren't as interested in finding Joey  filming locations as I am.  🙂  LOL  Being that the show was canceled after only 14 episodes, I can't say I'm all that surprised.   But, because Joey was always my favorite Friends  character (besides Rachel, of course!), I absolutely loved that show!   "How you doin'?"  😉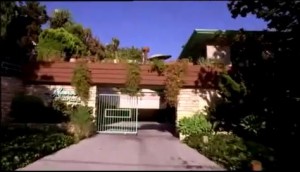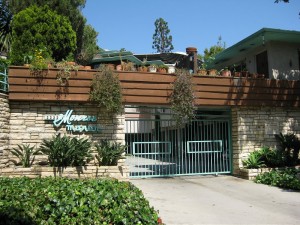 On the show, Joey lived in a large apartment building named Monroe Manor, located directly beneath the Hollywood sign.  Apparently, production designer John Schaffner chose the 50s style building because of its mid-century appeal.  He said, "I didn't want to do another Los Angeles show in a Spanish house or Craftsman cottage.  I was more inspired by architects like Frank Lloyd Wright and Rudolph Schindler, who worked in natural materials that create a more casual feeling."  Monroe Manor definitely has a unique appearance to it and evokes a feeling of old time Hollywood.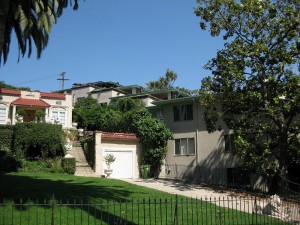 The Monroe Manor complex was constructed in 1949 and is made up of ten terraced, duplex-type units built right into a Hollywood hillside.  Each of the twenty apartments in the complex is entirely different in size and style.  A side view of the building, which shows its tiered design, is pictured above.  As you can see in the above photograph, the building is actually much larger than it's front exterior would lead you to believe and much larger than it appeared onscreen in Joey.  I read online that Monroe Manor was supposedly modeled after my girl Marilyn Monroe, but – call me crazy – I just don't see the resemblance.  😉  LOL  I think it is safer to say that the building was most likely just named after her.  🙂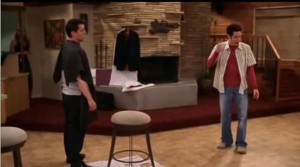 In an interesting side note, after Joey was cancelled in 2004, a paramedics company in Charlotte, North Carolina purchased the entire set from the show (pictured above) to be used for their training simulations!  Apparently, simulations are acted out on the former Joey  set and recorded for later review and evaluation.  How incredibly cool is that??  I so think I need to go work for that company!!!!  North Carolina, here I come!  😉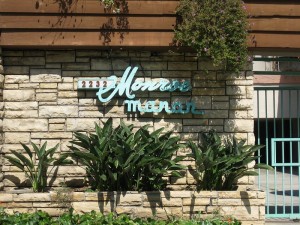 In an even more interesting side note, when Matt LeBlanc first came to Hollywood, long before hitting it big with Friends, he actually lived at Monroe Manor!!!!!  It was a complete coincidence years later when production designer John Schaffner chose the building to be used as the residence of struggling actor Joey Tribbiani.  This was definitely a case of art imitating life!  🙂  Ironically, my good friend Maura has been asking me to find Matt LeBlanc's house for some time now – so, Maura, this one's for you.  🙂
Until next time, Happy Stalking!  🙂
Stalk It:  The Joey  apartment building, aka Monroe Manor, is located at 2232 North Beachwood Canyon Drive in Hollywood.  Joey lived in Apartment #7.  In real life, Matt LeBlanc lived in #16.
9224