Montrose Bowl
Jun 30th, 2009 | By
Lindsay
| Category:
Jennifer Aniston Locations
,
Movie Locations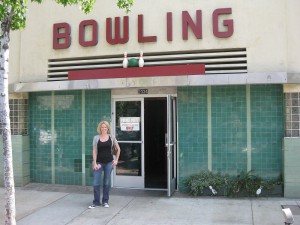 A few weeks ago, while out stalking the city of Montrose with Mike, from MovieShotsLA, the two of us happened to stumble upon a little bowling alley named Montrose Bowl, which has been featured in countless movie and television productions.  Even though the bowling alley is currently closed to the public – it is only available as a venue for private parties – we just had to step inside for a little looksie.  🙂  The owner truly could NOT have been nicer to the two of us and gave us a complete run-down on the bowling alley's filming history.  He even let us poke around to snap a few pictures.  🙂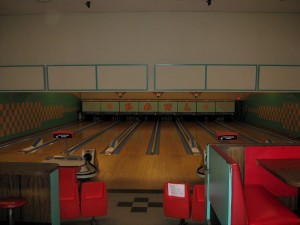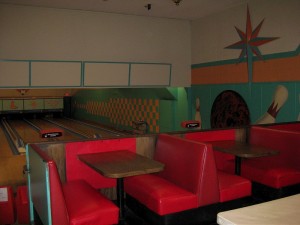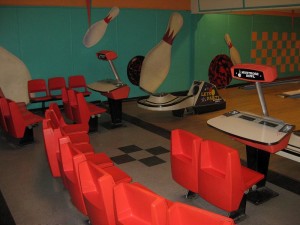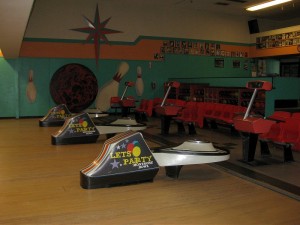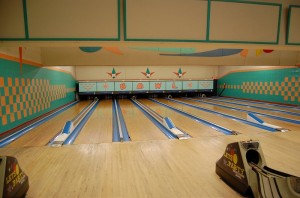 Montrose Bowl, which opened up back in 1936, has been a family owned and operated business for the past twenty-five years.  The 1950's style, eight lane bowling alley is one of the smallest alleys in all of Los Angeles.  It is definitely a unique little place and it's not hard to see why it has been featured in so many productions.  Walking through the doors of Montrose Bowl is truly like stepping back in time.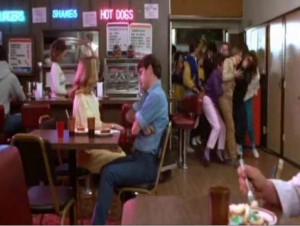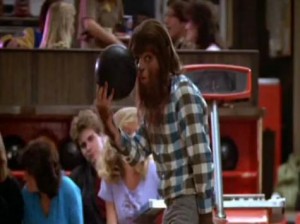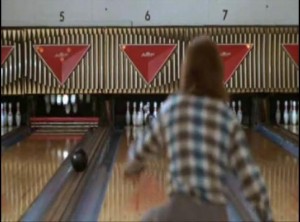 The first production ever to film at the alley was the 1985 Michael J. Fox movie Teen Wolf.  Montrose Bowl shows up twice in the movie as the basketball team's post-game hang-out spot.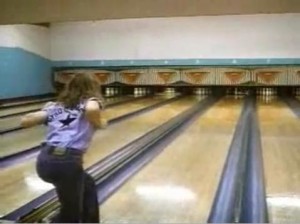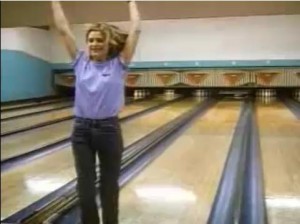 In 1991, Montrose Bowl stood in for the New York bowling alley where Michelle Pfeiffer and Al Pacino hung out in the romantic comedy Frankie and Johnny.  One of Montrose Bowl's bathrooms was also featured in a scene from the movie.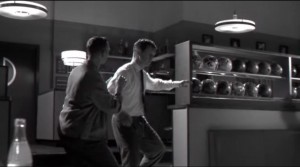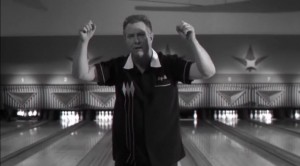 Montrose Bowl's interior was changed significantly for the filming of the movie Pleasantville, where it portrayed the bowling alley frequented by William H. Macy and J.T. Walsh.  Much of the decor from the filming of Pleasantville has been left up, so the alley currently looks very similar to how it appeared onscreen in the 1998 comedy about a 1950s television family.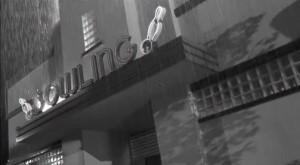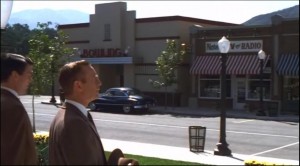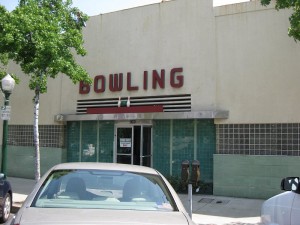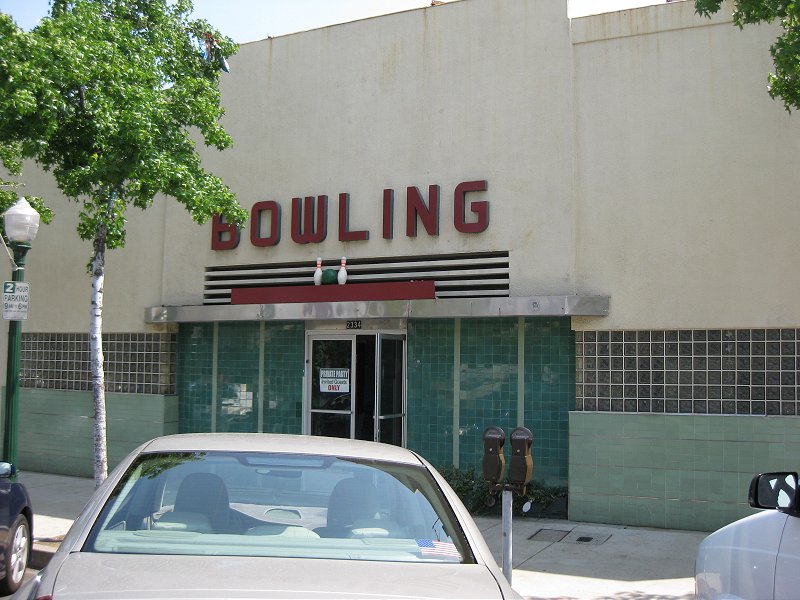 The exterior of the Pleasantville bowling alley was built on a studio backlot, but as you can see in the above screen captures and photograph, quite closely resembles the real life exterior of Montrose Bowl.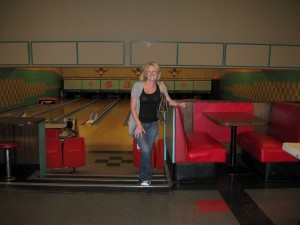 Montrose Bowl has also been the site of countless celebrity parties.   Back in his heyday, Phil Spector hosted an annual party at the bowling alley, with guests like Stevie Nicks, Van Halen, Gene Simmons and KISS in attendance.   Bruce Willis, Dustin Hoffman, and the L.A. Kings hockey team have also hosted parties there.  Once I heard that Montrose Bowl was somewhat of a celebrity hotspot, I just had to ask if my girl Jen Aniston had ever bowled there – and I was absolutely FLOORED to find out that indeed she had!  🙂  Apparently Ms. Aniston was a guest at a birthday party  that Vince Vaughn threw for his sister at the alley a few years back.  🙂  Love it!
Montrose Bowl is a VERY cool place and I highly recommend stalking it if you get the chance.  It also seems like a GREAT place to throw a party!!!!
Until next time, Happy Stalking!  🙂
Stalk It: Montrose Bowl is located at 2334 Honolulu Avenue in Montrose.  You can visit their website here.  The bowling alley is currently closed to the public and only open for private events.  But if you're lucky, you may be able to stick your head in the door for a quick peek.  🙂
9192