The Golden Girls House
Jul 16th, 2009 | By
Lindsay
| Category:
TV Locations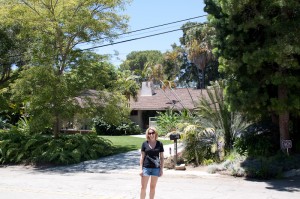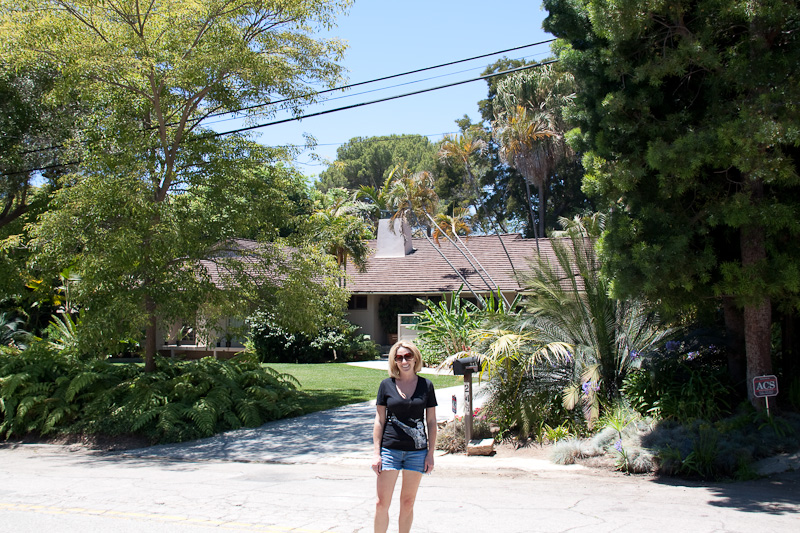 This past weekend, thanks to fellow stalker Owen, I was able to stalk the home used in one of my favorite '80s TV shows – The Golden Girls.   Being that I was only eight years old at the time The Golden Girls premiered, I probably seem like a very unlikely fan of the show.  But, for some reason, a sit-com which centered around the trials and tribulations of four single senior citizens living together in a Miami area home appealed to me.  What can I say – I absolutely loved it!
But besides being a fabulous show, The Golden Girls also had, hands down, the BEST television theme song ever!  🙂  "Thank you for being a friend!  Travel down the road and back again.  Your heart is true, you're a pal and a confidant."  Sing it with me, now!  "And if you threw a party, invited everyone you knew, you would see the biggest gift would be from me and the card attached would say, thank you for being a friend!"  LOVE IT!  LOVE IT!  LOVE IT!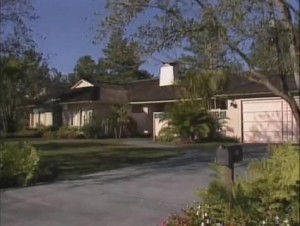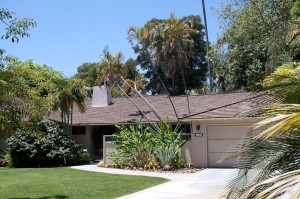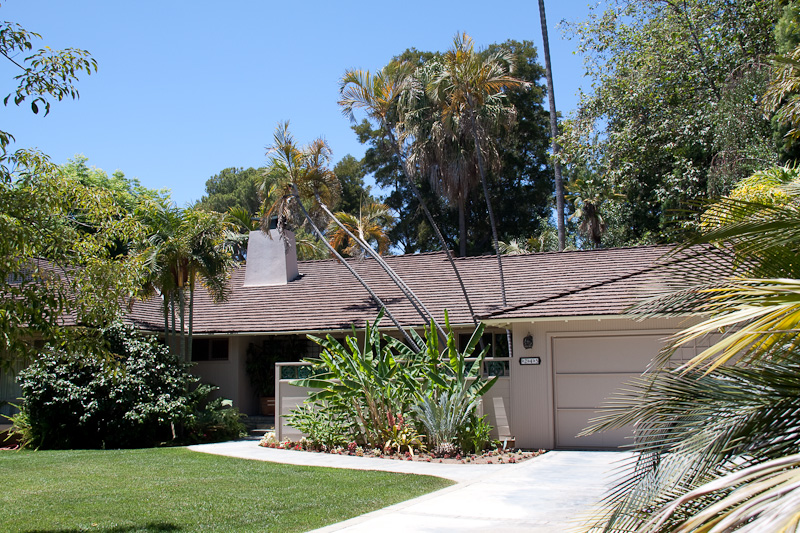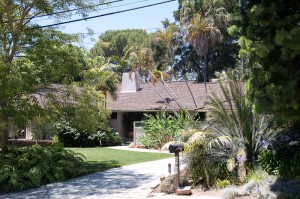 I am happy to report that The Golden Girls house looks EXACTLY the same today – and I mean EXACTLY the same – as it did when the show first premiered in 1985.  It is absolutely unbelievable to me that the home has remained unchanged in a whopping twenty-four years time.  LOVE IT!  I'd like to go on record right now and thank the owners of this house for letting this piece of television history remain untouched for all of us stalkers to appreciate years later.  Why can't more filming location owners be like you?????  LOL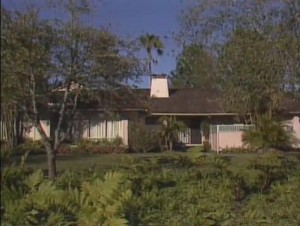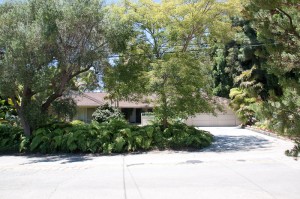 What's even more amazing to me is how iconic The Golden Girls house truly is.  Even my fiance recognized it, and he recognizes virtually NOTHING.  In fact, I think I can safely say that in all the years we've dated (eight and half, but who's counting?), he has never once recognized a location that I've dragged him to – ever!  Until this past weekend, that is.  🙂     Even though The Golden Girls house is extremely non-descript, for some reason a picture of it is imbedded in my brain, almost more so than any other TV home – except, of course, for the 90210 house!  🙂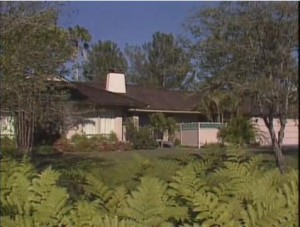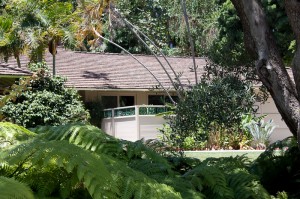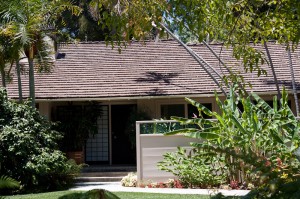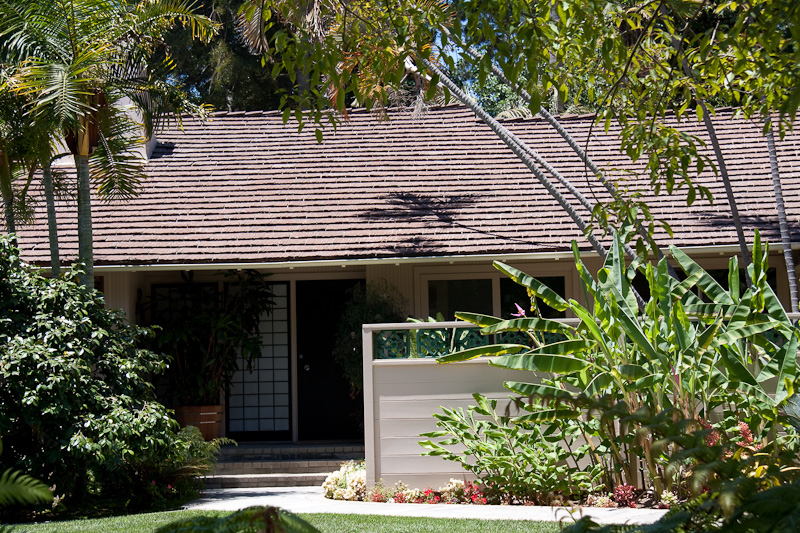 A big THANK YOU to Owen for finding this location after hearing numerous rumors about its wherabouts – rumors like the house was actually located in Florida or Pacific Palisades or that it only ever existed on a studio backlot.  He ended up finding the house several years ago on a German website that had a map of Los Angeles with the general vicinity of the GG home earmarked.   Once he had the general area locked down – even if it was in German 🙂 – it didn't take him long to find the home's exact address and put to rest all of those pesky location rumors.  The real story of the Golden Girls home is this: During the first seasons of the show, a Brentwood area house was used for all of the establishing shots of the ladies'  Miami area residence.   Then in 1988, a replica of that home was built on the backlot of Disney MGM Studios in Orlando, Florida, and that replica was used for the exterior house shots for the remainder of the series – which seems odd to me being that the show was actually taped right here in Los Angeles.  Anyway, you can see a photograph of the replica home here.  Sadly, in 2003 the replica was torn down, along with the rest of Residential Street, in order to make room for a new stunt show called "Lights!  Motors!  Action!"   To quote Chelsea Lately,"I don't like that!  I don't like that at all!"   At least the real house is still standing, though!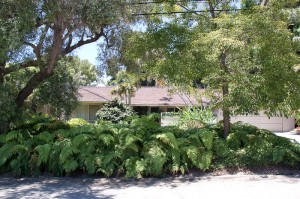 And if you are a big fan of the GG house, or just the show in general, I definitely recommend checking out this girl's website.   And people say I have way too much time on my hands!  🙂
Until next time, Happy Stalking!  🙂
Stalk It: The Golden Girls house is located at 245 North Saltair Avenue in Brentwood.
10358