Paco's Tacos Cantina From Jerry Maguire
Jul 28th, 2009 | By
Lindsay
| Category:
Movie Locations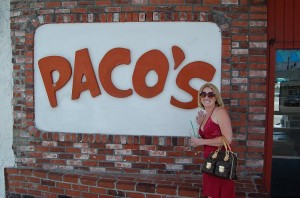 Last Friday, Mike, from MovieShotsLA, and I spent an entire twelve hours stalking together!!!  Yes, you read that right – an ENTIRE TWELVE HOURS!!!  I'm not exaggerating!!  The two of us literally drove from one end of L.A. to the other – we covered Pasadena, Redondo Beach, Eagle Rock, El Segundo, and even Santa Monica – and back again!  It was FABULOUS!  🙂  One of the places at the top of our day's stalking list was a little restaurant called Paco's Tacos Cantina, which was featured in the 1996 movie Jerry Maguire.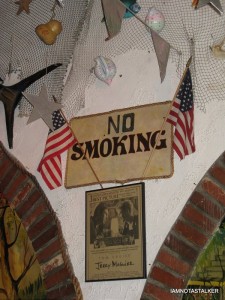 Mike discovered this location back in the '90s.  At the time he worked just a few blocks away from Paco's and used to frequent the restaurant regularly for lunch.  One day he noticed a poster of Jerry Maguire  hanging on the wall (pictured above) and asked the owner about it.  Well, it turns out that a pretty major scene from the movie had actually been filmed at the Cantina.  So, of course, I made Mike take me there for lunch so I could stalk the place!  🙂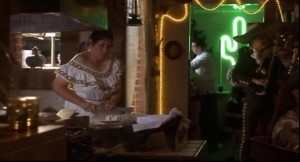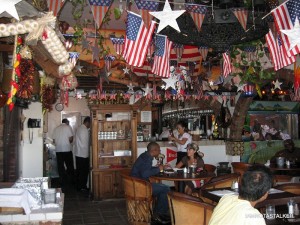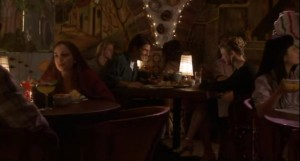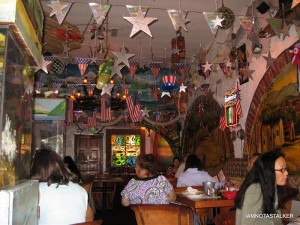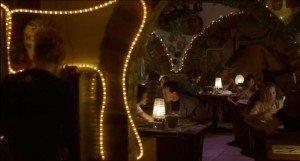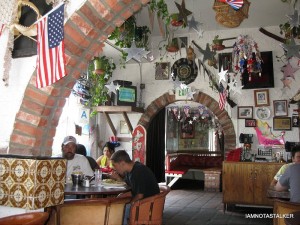 In the movie, Paco's Tacos Cantina is the restaurant where Jerry Maguire, aka Tom Cruise, takes Dorothy Boyd, aka Renee Zellwegger, on their very first date.  It is before that date that Jerry says one of my very favorite movie lines ever – well, besides "You had me at hello", of course!   🙂  When Dorothy walks out in her LBD (that's Little Black Dress for all of you guys out there), Jerry says, "Wow!  That's more than a dress.  That's an Audrey Hepburn movie!"  LOL  Love it!   Please excuse the above photographs as I wasn't able to take them from the exact same angles from which the scene was filmed.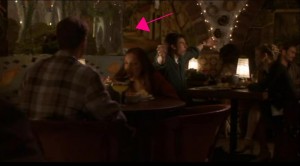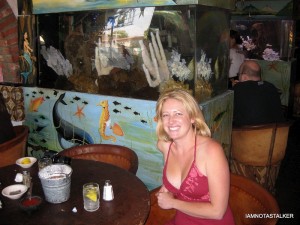 And, of course, Mike and I just had to sit next to the fish tank like Jerry and Dorothy did in the scene.  🙂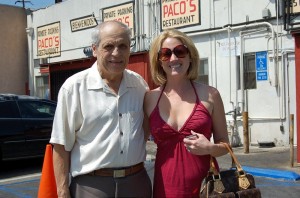 I HIGHLY recommend stalking Paco's Tacos!   As I've mentioned before, I am a VERY picky eater, but I have to say that I absolutely loved Paco's!  The tacos were to die for – with all white meat chicken, no less!!!!  And the chips and homemade tortillas were pretty amazing, too!    While there, Mike and I got to meet Paco himself, who really could not have been nicer!  He was even sweet enough to pose for a couple of pictures with us.  🙂  Paco told us that his Cantina was also featured numerous times in the '70s television series CHiPs.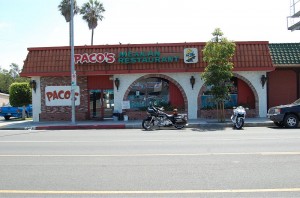 Until next time, Happy Stalking!  🙂
Stalk It:  Paco's Tacos Cantina, aka the Jerry Maguire  restaurant, is located at 4141 South Centinela Avenue in Los Angeles.  You can visit their website here.
10739