Eliza Dushku's House from Bring It On
Sep 10th, 2009 | By
Lindsay
| Category:
Movie Locations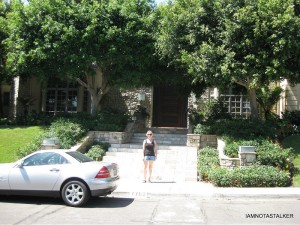 One of the locations I was most excited about seeing this past weekend in San Diego was the La Jolla area residence that was used as the home of siblings Missy Pantone (aka Eliza Dushku) and Cliff Pantone (aka cutie Jesse Bradford) in 2000's Bring It On.  Full credit goes to fellow stalker Owen for tracking down this locale through some painstaking research.  A few weeks back, when Owen first set out on his mission to find all of the Bring It On locations, we both decided that the places we were most interested in seeing were the two main homes used in the movie.  I'm not sure why, but for some reason, out of all the movie and television locations I've stalked, homes always seem to be my favorite!  🙂  Anyway, Owen managed to get ahold of a Bring It On  crew member who told him that he remembered exactly two things about Eliza Dushku's house in the movie.  One – it was absolutely GINORMOUS in size, and two – it was located on a cul-de-sac somewhere near La Jolla Village Drive in La Jolla.   So, with that information in hand, Owen got to work using Google Maps and, sure enough, it wasn't long before he had found it!  So, this past weekend while vacationing in San Diego, I,of course, immediately dragged my parents right out to stalk the Bring It On  house.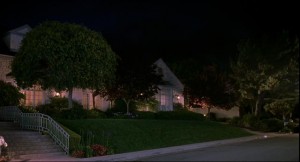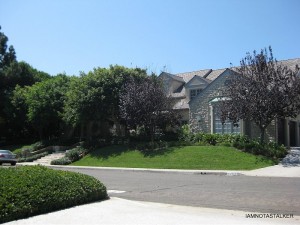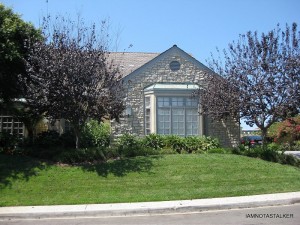 As you can see in the above photographs and screen capture, Eliza Dushku's Bring It On  house still looks pretty much the same today as it did back in 2000 when the movie was filmed.   And, the crew member Owen spoke with was right – the home is absolutely HUGE!  So huge, in fact, that I couldn't step back far enough to fit the whole thing in my camera lens.  LOL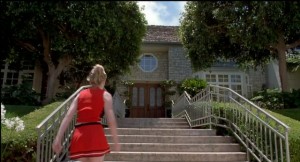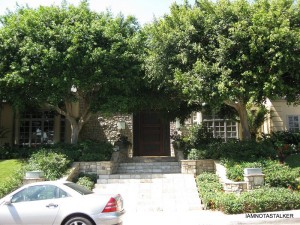 A few minor changes have actually been made to the exterior of the house, though, which shouldn't be all that surprising, I guess, being that Bring It On  was filmed almost a decade ago.  Those changes include the two trees flanking each side of the front door, which have grown considerably since the filming;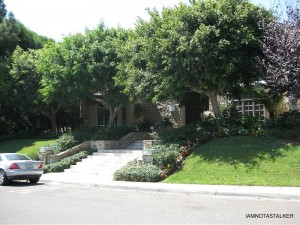 the wrought-iron stairway railing which has since been removed;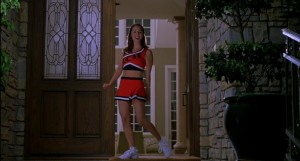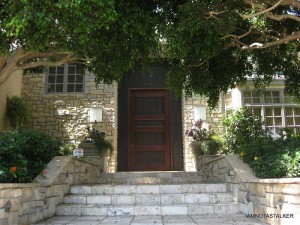 and – what is, in my mind, the strangest alteration of all  – the front door, which has been changed from a double door to a single.  So odd!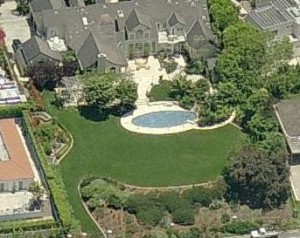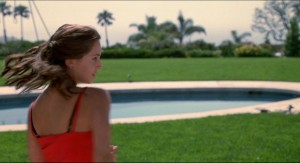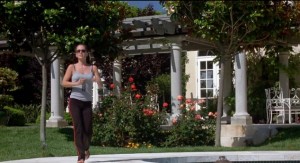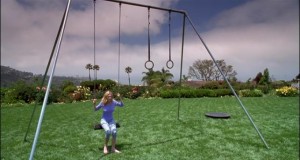 As you can see from the above screen captures and Google Maps aerial view, the backyard still looks pretty much exactly the same today as it did when Bring It On was filmed.  The only thing missing is the swing set, which I am fairly certain was just a prop brought in solely for the filming.
Eliza Dushku's house shows up several times throughout Bring It On, most memorably in the Kirsten Dunst and Jesse Bradford toothbrushing scene that I talked about in Tuesday's post – one of my most favorite movie scenes ever!  So love it!  🙂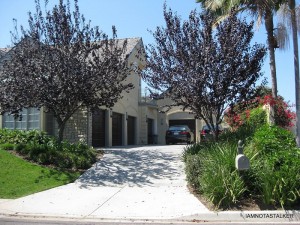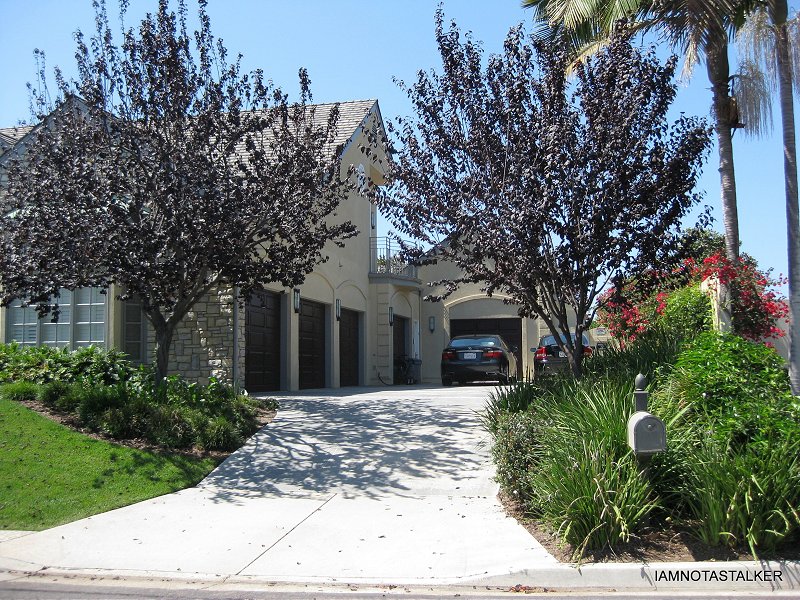 Eliza Dushku's Bring It On  house is truly beautiful in person – and, as I mentioned before, absolutely enormous!  According to Zillow, the five bedroom, six bathroom home, which was built in 1991, measures a whopping 7,160 square feet!!  And, as you can see in the above photograph, also has a FIVE CAR GARAGE!
 Big THANK YOU to Owen for finding this location!  🙂
Until next time, Happy Stalking!  🙂
Stalk It: Eliza Dushku's Bring It On  house is located at 7762 Starlight Drive in La Jolla.
12277