The Girl Next Door Houses
Sep 18th, 2009 | By
Lindsay
| Category:
Movie Locations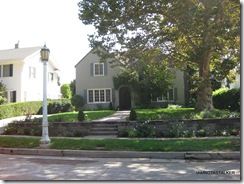 Located just a block away from the Beethoven house, which I blogged about yesterday, are the two main homes used in the 2004 movie The Girl Next Door.  Mike, from MovieShotsLA, took me by this location on the same day that we stalked the Beethoven house a few months back.  And, even though I had never seen The Girl Next Door, I was still extremely excited to be stalking the homes.  So excited, in fact, that I went right out that night and rented the movie.  And, let me tell you what a disappointment that turned out to be!  LOL  The Girl Next Door  is absolutely horrible – I was so bored that I didn't even get through the first thirty minutes before turning it off.  LOL  The movie is, for lack of a better word, just plain "dumb"!    But, since I did really like the houses featured in it, I decided they were worth a blog post.  You know I have a serious stalking problem when I not only stalk, but also blog about, locations from a movie that I didn't even like – or finish watching, for that matter!  🙂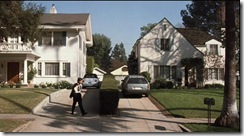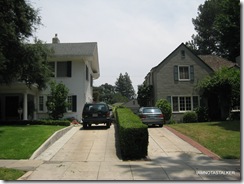 The Girl Next Door  centers around nerdy high school senior Emile Hirsch whose life changes dramatically when a beautiful girl, played by Elisha Cuthbert, moves in next door to his family's home.  The two, of course, become romantically involved, but trouble ensues when Emile discovers that the girl he has fallen in love with is actually an adult film star.  Nice premise for a movie, huh?  LOL  Roger Ebert pretty much hit the nail on the head in his review when he said that the movie tried – but failed miserably – to imitate fave flick Risky Business.  LOL  You can read Roger's entire Girl Next Door review here.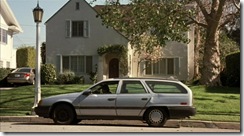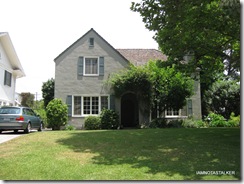 The two houses from the movie are, obviously, located right next door to each other.  Emile Hirsch's house is shown several times through the flick and is vaguely reminiscent of the house featured in the 1970's television series Family – which is ironic, being that that house is located just up the street!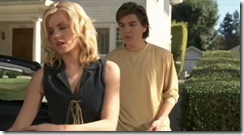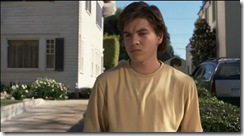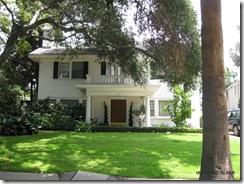 The house belonging to Elisha Cuthbert in the movie is never actually shown in full view, which is odd being that it is a very beautiful home, as you can see in the above photograph.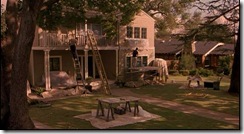 Milan Avenue is actually chock full of beautiful homes and is, not surprisingly, one of South Pasadena's most oft-filmed streets.   My good friend and fellow stalker E.J. over at The Movieland Directory emailed me this morning to let me know of two other noteworthy Milan Avenue locations.   The first is one of the homes that Jason Biggs and his friends paint while on vacation in "Grand Harbor, Michigan" in the teen comedy American Pie 2.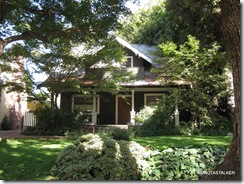 The second is the former residence of famed architect Norman Marsh, who designed the vast majority of prominent buildings in Venice, California.  Marsh's former home is an absolutely adorable little Craftsman abode that looks like it belongs on a lake back East somewhere.  So cute!  🙂
Milan Avenue is absolutely beautiful in person and I highly recommend stalking it.  One drive down the tree-lined street and you'll understand why filmmakers have returned to film there again and again. 
Until next time, Happy Stalking!  🙂
Stalk It: In The Girl Next Door  Emile Hirsch lived at 1504 Milan Avenue in South Pasadena.  Elisha Cuthbert lived next door at 1500 Milan Avenue.  The house from the 1970's television series Family  is located just up the road at 1230 Milan, the house from the movie Beethoven is located at 1405 Milan, the American Pie 2 house can be found at 820 Milan, and Norman Marsh's former residence is at 1934.
12671