Kendra Wilkinson's House
Sep 29th, 2009 | By
Lindsay
| Category:
Celebrity Homes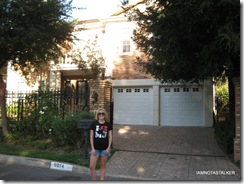 A few months back, fellow stalker Ashley challenged me to find the home belonging to Kendra Wilkinson and Hank Baskett on the E! television series Kendra.  And while I did actually spend quite a bit of time looking for this location, for some reason I just couldn't seem to track it down.  I do have to admit, though, that because I am not the biggest of Kendra Wilkinson fans – her laugh is pretty much like nails on a chalkboard to me! – I gave up on finding this location rather quickly.  But thankfully, Ashley kept on the case and, just last week, posted a comment on my site letting me know that she had finally found the house!  Thank you, Ashley!  🙂  So, this past Friday, while doing some stalking in the Valley, Mike, from MovieShotsLA, and I stopped by Kendra and Hank's house to snap some pics.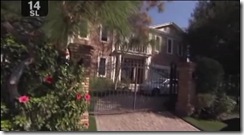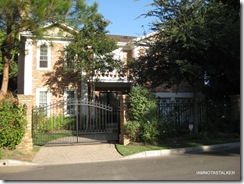 This house first showed up in the Season 5 episode of The Girls Next Door entitled "Transitions Part I", in which Kendra, accompanied by Hef's other two girlfriends Bridget Marquardt and Holly Madison, tours various houses for sale in the L.A. area.  Kendra ends up purchasing the brick Colonial-style home pictured above and shortly thereafter moves out of the Playboy Mansion to begin a new life – and a new reality series – on her own.  The house was then featured weekly on Kendra's self-titled reality show and it wasn't long before boyfriend Hank Baskett moved in.  Sadly, though, Kendra and Hank moved out of the house this past July and relocated to the New Jersey area, so it will actually not be featured in upcoming episodes of the series.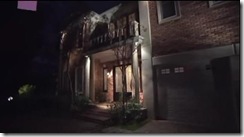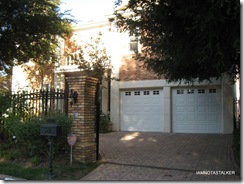 While Mike and I were stalking the house on Friday, we spotted several empty moving boxes propped up near the trash cans and also heard dogs barking in the backyard, so it seemed as if someone new had moved into Kendra's old pad.  But, according to the home's real estate website which was just updated on September 24th, the five bedroom, six bath home, which measures 4,900 square feet, is currently vacant and available for rent at the bargain price of $6,000 per month.  The website also mentions that the house is, of course, available for filming, as well.  🙂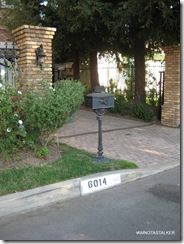 While there I just had to take a picture of the home's mailbox, which was featured prominently in the Season 1 episode of Kendra  entitled "Preggers Can't Be Choosers".  In the episode, Kendra and Hank are shown attempting to mail out their wedding invitations, which they soon discover are too large to fit in their mailbox.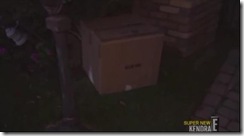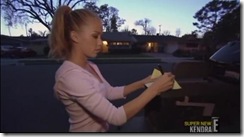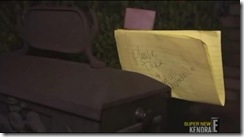 Kendra's solution?  Leave the entire box of invitations on the ground next to the mailbox, along with a note addressed to the postman saying "Please take and send all invitations."  She then walks back into the house telling Hank, "I hope no one steals them."  LOL LOL LOL 
Big THANK YOU to Ashley for finding this location!  🙂
Until next time, Happy Stalking!  🙂
Stalk It: Kendra Wilkinson and Hank Baskett's former home is located at 6014 Greenbush Avenue in Van Nuys.
13061