The New York Palace Hotel
Oct 26th, 2009 | By
Lindsay
| Category:
TV Locations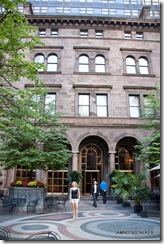 Yet another Gossip Girl location that I set out to stalk during this year's Manhattan vacation was the New York Palace Hotel, a locale which has appeared in pretty much every single episode of the series since it began back in 2007.   Truth be told, though, I actually first stalked this location quite a few years back during my very first trip to the Big Apple, long before Gossip Girl was even on the air.  And, let me tell you, I absolutely fell in love with the place!  Each year since then I've made sure to stop into the Palace at least once during our annual New York vacation to either grab a cocktail at GILT or to simply relax for a few minutes in the hotel's opulent lobby.  So, as you can probably imagine, I was completely floored this past summer when I first watched the pilot episode of Gossip Girl and realized that a huge portion of it was filmed on location on the hotel grounds.  So, while in New York two weeks ago, I just had to drag my fiancé back to the Palace, this time to do some stalking of my new favorite show!  🙂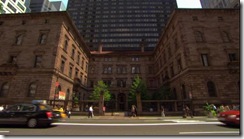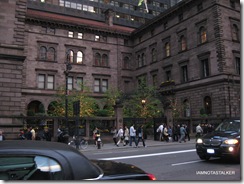 The New York Palace Hotel is absolutely beautiful inside and out and is one of my very favorite places to visit in all of New York.  By now, I really must sound like a broken record due to the fact that I pretty much say that about every single place I stalk in the Big Apple.  LOL  But it's just that there are so many spectacular and incredibly unique places on the island of Manhattan that I find it very difficult to narrow down my favorites!  Anyway, the New York Palace Hotel was originally built as a private home for New York Evening Post  editor and Union Pacific Railroad founder Henry Villard in 1882.  Villard hired the architectural firm of McKim, Mead & White to design and build six four-story townhouses surrounding a central courtyard in an empty lot across from St. Patrick's Cathedral.  The buildings were constructed in a Neo-Italian Renaissance style and were  modeled after Rome's Palazzo della Cancellaria.  In 1883, Villard moved into his new home, which was still under construction, for a period of just a few months.  Sadly, though, he ended up filing bankruptcy shortly thereafter and was forced to sell the entire property, which was then known as the Villard Houses, to several different owners before construction had even been completed.  In 1974, the townhouses were purchased by the Helmsley (yes, that Helmsley) Hotel chain.  The Helmsleys came up with the inspired idea to purchase the air space above the Villard Houses (and here all this time I never knew that type of thing was for sale!  LOL)  in order to add a 55-story tower to the property and turn it into a luxury hotel.  Construction of that tower took six years to complete and in 1981 the Helmsley Palace Hotel finally opened its doors to the world.  It didn't take long for the Palace name to become synonymous with the utmost in luxury and elegance.  In 1992, the hotel was sold to a private limited partnership, who changed its name to the New York Palace Hotel, as it is known today.  The Palace Hotel is currently owned by the upscale Dorchester Group and boasts 360 square-foot guest rooms, 22,000 square feet of meeting space, two restaurants, including GILT, which has been awarded two Michelin stars , and a 7,000 square foot spa and gym, where complimentary tennis shoes and workout clothes are made available to guests.  LOVE IT!  Rooms average $297 per night, which is incredibly low for such upscale accommodations, especially considering that the hotel is located in Manhattan.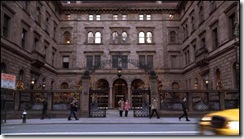 The Palace Hotel features prominently on Gossip Girl, not only because the hostelry is owned by Bart Bass, Chuck's father, on the show, but also due to the fact that Serena van der Woodsen and family lived in one of the hotel's Triplex Suites while their home was being remodeled during Season One.   The hotel is such an integral part of the show, actually, that, according to this article, filming of GG takes places there at least twice a month!  How cool is that??  The areas of the hotel that have been used in the filming over the past three years include the front exterior (pictured above),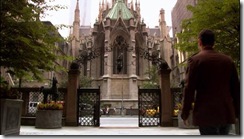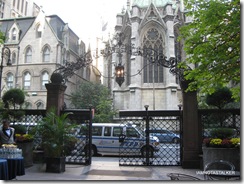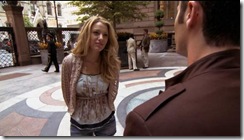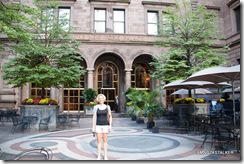 the central courtyard,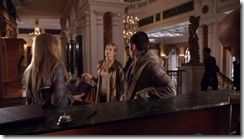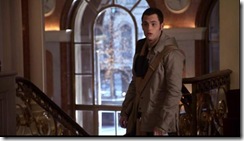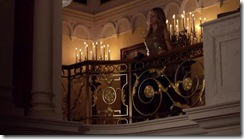 the second floor mezzanine,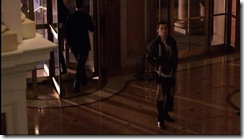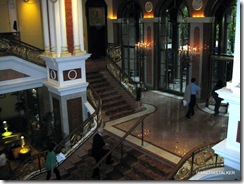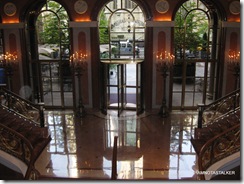 the lobby's courtyard entrance,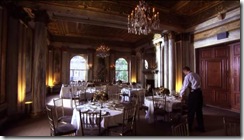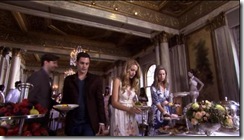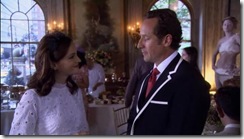 the special events venue named the Madison Room,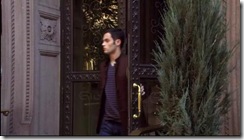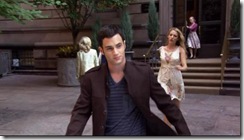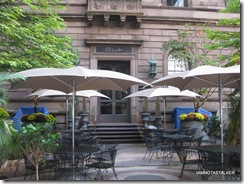 the entrance to the famous GILT restaurant,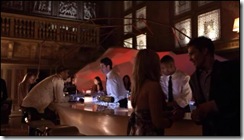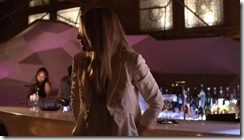 the interior of GILT,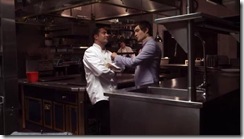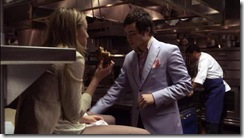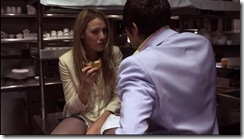 and the GILT kitchen.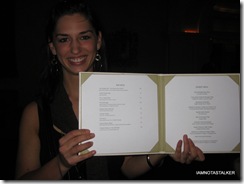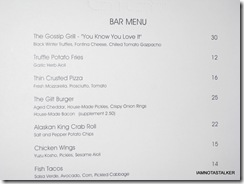 In fact, GILT's menu now even features "The Gossip Girl – You Know You Love It" grilled cheese and truffle oil sandwich (YUM!), much like the one Chuck made for Serena in the pilot episode.  🙂  My good friend Steffi, who is also a HUGE GG fan, is holding GILT's menu in the above picture.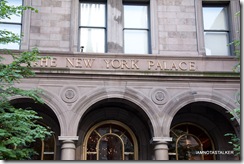 Besides being a main filming location for Gossip Girl, the Palace is also a celebrity magnet.  According to fave book, Michael Jackson: The Magic, The Madness, The Full Story, back during his "Thriller" days, the Palace was the only New York Hotel where the King of Pop would rest his head.  The hotel also plays host to a number of A-List events each year.  A few of the stars who have been spotted there in the past include Prince, Mick Jagger, Keith Richards, Lady Gaga, Orlando Bloom, Harry Connick, Jr., Helena Christenson, Claire Danes, Hugh Dancy, Molly Sims, Kristin Davis, Bethenny Frankel, and Rose McGowan.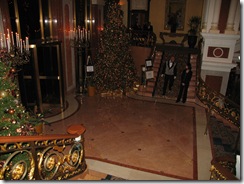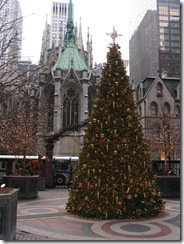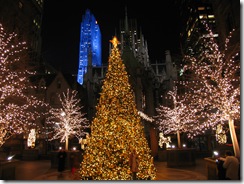 I honestly can't recommend stalking the New York Palace Hotel enough!  The staff is INCREDIBLY friendly – one of the concierges even went so far as to get me a GILT menu when I was there two weeks ago just so that I could take a picture of the Gossip Girl sandwich listing!   🙂  And the entire property – from the Central Courtyard to the ornate lobby – is just simply breathtaking. I honestly can't say enough about it!  Especially at Christmastime!  If you find yourself in the area during the month of December, stopping by to see the Palace's Christmas decorations, which are pictured above, is a MUST!  Christmas trees, garland, and white twinkle lights can be found EVERYWHERE, especially in the hotel's Central Courtyard which is absolutely transformed into a mass of sparkle.  LOVE IT! 
For further information on the hotel you can read an amazingly in-depth review, written by someone who actually stayed there, here.  Although, because the author listed the fact that Palace's "popular restaurant/bar is closed intermittently for film crews" under the Con section of her Palace Hotel Pros and Cons List, you have to take everything she says with a grain of salt.  LOL  I mean, for me that little tidbit is SO totally a Pro!  🙂   
Until next time, Happy Stalking!  🙂
Stalk It: The New York Palace Hotel is located at 455 Madison Avenue in Manhattan. You can visit their website here.
13556