The IHOP Restaurant from "Glee"
Jan 28th, 2010 | By
Lindsay
| Category:
Glee Filming Locations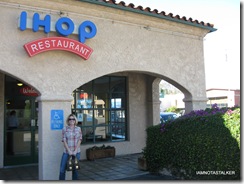 As I have mentioned a few times in the past, I am a diabetic.   And in order to combat my currently out-of-whack blood sugars, I recently picked up Dr. Bernstein's Diabetes Solution, a best-selling book which proposes a VERY low carbohydrate diet to maintain blood sugar control.  Which is a problem, because this stalker loves to eat!  And the foods I am naturally drawn to are, of course, those high carbohydrate entrees that the book proposes steering clear of.  I mean, I honestly can't think of any better meal than chicken strips and ranch dressing, can you?  Nor can I think of a better place that serves them up than the International House of Pancakes, aka IHOP.  So, you can imagine my disappointment when I found out – thanks to a reader who happened to be in the know – that an episode of Glee had been filmed at an IHOP in Tarzana, because, honestly, how was I going to stalk the place without consuming carbs??  I mean, a stalker's gotta eat, right?  So, I made the command decision to put my diabetic diet on hold for a couple of hours – for my blog's sake, of course – and dragged my fiancé right out to Tarzana to do a little Glee stalking.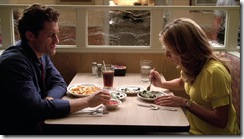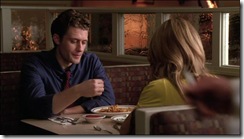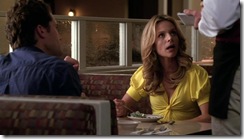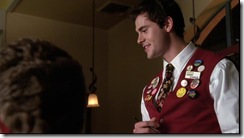 The IHOP in Tarzana appeared in one very brief scene at the beginning of the Season One episode of Glee entitled "The Rhodes Not Taken".  In the episode, Will Schuester (aka cutie Matthew Morrison) is out dining with his wife Terri (aka Jessalyn Gilsig) when he recognizes his waiter as a student he used to teach over five years ago.  Once the former student informs Will that he is now enrolled at Carmel High School and is continually flunked year after year so that he can stay in Vocal Adrenaline – despite the fact that he is 24 years old, LOL – Will gets inspired to re-enroll high school dropout and former glee club star April Rhodes (aka Kristin Chenoweth) at McKinley High School so that she can perform with his group, New Directions.  And, of course, hilarity ensues.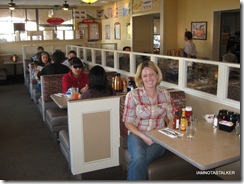 Some of you out there might find it silly that I stalked a Glee location that appeared in only one very brief, barely sixty second long scene, but being that the show is currently on hiatus until April 16th – what am I going to do with myself until then???? – I needed to get my fix somehow.  And, thankfully, IHOP provided me with that.  🙂  Not to mention the fact that my current celebrity crush Matthew Morrison was in said scene, so I had no choice but to stalk the place!  I so wanted to sit in Matthew's seat while there, but unfortunately a group of three was already occupying it when we arrived – and something tells me that they had absolutely no idea of the significance of their particular booth.  Ah well, such is life.  The staff at IHOP could NOT have been nicer to me, though, and answered all of my silly questions about the filming.   And, of course, the chicken strips were A-MA-ZING.  And I did manage to snap a quick pic while sitting in a booth sort of near the one used in the Glee  scene.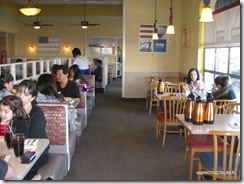 The purple arrow above denotes the exact booth where Will and Terri were sitting during the scene.
On a side note – For those Gleeks out there who have yet to see the behind-the-scenes video of the filming of Emma and Will's kiss from the "Sectionals" episode, you really need to check it out.  It is ADORABLE!  I absolutely love Jessalyn Gilsig's little cameo appearance in it.  😉
Until next time, Happy Stalking!  🙂
Stalk It: The IHOP that appeared in "The Rhodes Not Taken" episode of Glee can be found at 19100 Ventura Boulevard in Tarzana.  If you stalk the place, I highly recommend ordering the chicken strips meal.  😉
16608