April's House from "Glee"
Feb 8th, 2010 | By
Lindsay
| Category:
Glee Filming Locations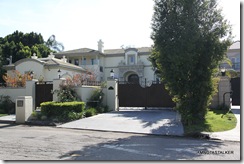 As I have mentioned countless times before, I am absolutely, irrevocably, one hundred percent obsessed with the television show Glee.  So obsessed that I've been watching my "Road to Sectionals" DVDs over and over and over again to bide my time until the series returns from its absurdly long hiatus on April 13th – which still seems like such a far off date.  I honestly don't know how I am supposed to wait another 65 days before getting my Glee fix.  Why, oh, why are you holding out on us Fox?  But I digress.  As you've probably ascertained by now, I literally cannot get enough of the show!  So, imagine my absolute – pardon the pun – glee when I stumbled upon the house where April Rhodes (aka Kristin Chenowith) was caught squatting in the Season One, Volume 1 episode entitled "The Rhodes Not Taken".  I happened to be doing be some cyberstalking of the Encino area at the time – looking for a Beverly Hills, 90210  location, no less – and randomly happened upon the Glee house.  And, let me tell you, I just about died from excitement!  And, since my fiancé and I were already in the area last weekend enjoying our little "staycation" at the Westlake Village Inn, I just had to drag him out to stalk the place.  YAY!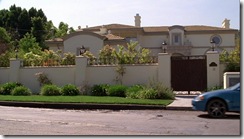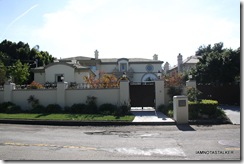 In "The Rhodes Not Taken" episode, Will Schuester (aka cutie Matthew Morrison) decides to reenlist former Glee club star April Rhodes at William McKinley High School so that she can join his glee team and lead them to glory at the upcoming sectionals competition.  He tracks down April, whom he hasn't spoken with in years, via a Google search and ends up sending her an instant message asking if she remembers him from their high school days.  She immediately responds with an address where he should meet her along with an instruction to bring buffalo wings.  LOL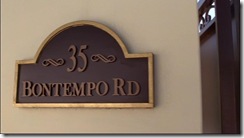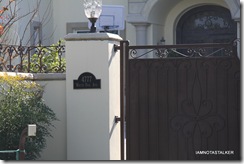 That address is 35 Bontempo Road in Lima, Ohio and producers even went so far as to put a fake address placard on the front of the house for the filming.  As you can see in the above photograph and screen capture, though, the fake address sign is an exact match to the home's real one.  🙂  In reality, of course, April's home is not located on Bontempo Road in Ohio, but about 2,000 miles west on White Oak Avenue in Encino.  I swear, it's a good thing I accidentally stumbled upon this location, otherwise I never would have found it in a million years!  When I first watched "The Rhodes Not Taken" episode, actually, I had wrongly assumed the property was located in Pasadena, so my search would have been way off!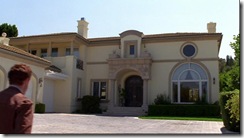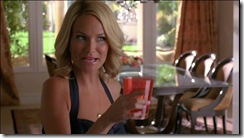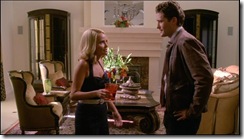 While Will is visiting with April inside the home, a real estate agent barges in and informs him that April is a squatter who been residing in foreclosed-upon, bank-owned properties as of late.  And, as you can see in these photographs from a 2007 real estate listing, the home's real life interior and real life furniture were used for the filming of that scene.  So cool!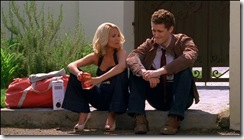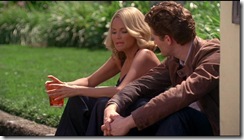 After being booted out of the house, Will and April – and her box of wine LOL – then head outside and have a conversation on the sidewalk, whereupon he convinces her to return to high school to finally graduate – and to join glee, of course.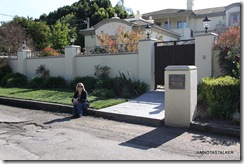 While stalking the house, I just had to take a picture while sitting in the same spot where Will and April were sitting in that scene.  🙂  I guess my memory was a little off on this one, though, as I wound up taking the picture about four feet too far to the left.  Whoopsie!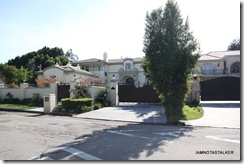 In reality, April's house is a 6 bedroom, 7 bathroom dwelling, which was built in 2001 and measures a whopping 7,280 square feet.  It boasts maid's quarters, a central vacuum system, a second family room located upstairs, Viking appliances, and a 400 square foot back patio with a built-in BBQ, fire pit, fireplace, and a large pool and spa.  It looks like a pretty plush pad – no wonder April was squatting there.  😉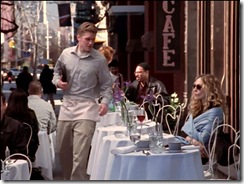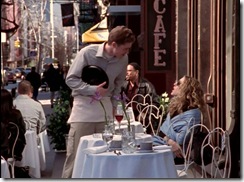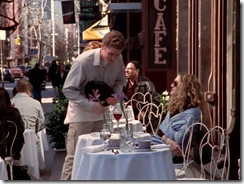 On a Matthew Morrison side note – I just recently re-watched the Sex and the City episode from Season Two that he guested on back in June of 1999.  The episode was entitled "They Shoot Single People, Don't They?" and Matthew played a very young busboy who waits on Carrie in the final scene.  His sole line in the episode is "Waiting for someone?"  The spot was Matthew's first ever television appearance and he was so very young in it and oh so darn cute.  🙂 Sigh!  
Until next time, Happy Stalking!  🙂
Stalk It: The house where April Rhodes' was caught squatting in "The Rhodes Not Taken" episode of Glee is located at 4777 White Oak Avenue in Encino.
16992