Paul Rudd's Parents' House from "I Love You, Man"
Feb 16th, 2010 | By
Lindsay
| Category:
Movie Locations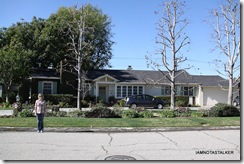 A few weeks ago while doing some stalking in the Valley, I dragged my fiancé out to visit the house where Peter Klaven's (aka Paul Rudd's) parents, Oswald and Joyce Klaven, who were played by J.K. Simmons and Jane Curtin respectively, and his brother Robbie (aka Andy Samberg) lived in fave movie I Love You, Man.  And even though the Klaven house only appeared in one very brief scene in the movie – a scene which barely lasted over 2 minutes – because fellow stalker Owen had tracked down the location for me a few months back, I just had to go see the place in person.  I also wanted to stalk the residence because fellow stalker Gary, from fave website Seeing Stars, recently put together a highly detailed catalog of all of the filming locations featured in I Love You, Man – all of the  locations, that is, except for the Klaven house.  So, to complete Gary's collection, I just had to run right out and stalk the place.  🙂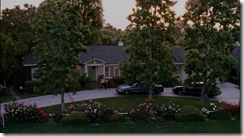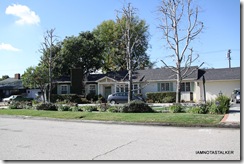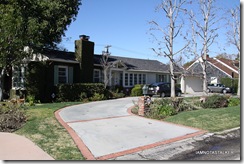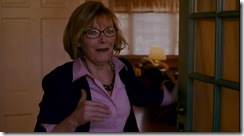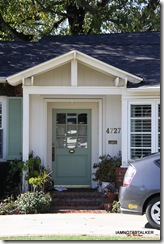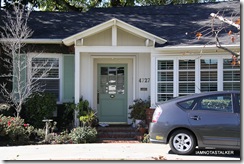 The Klaven house shows up at the very beginning of I Love You, Man  in one of my favorite scenes in the movie – the absolutely hilarious scene in which Peter takes his new fiancé Zooey (aka Rashida Jones) to his parents' house for dinner and they get into a detailed discussion about his lifelong lack of male friendships.  It is at this dinner that Peter learns the shocking fact that, along with a random man named Hank Mardukis, his younger brother, Robbie, is his father's very best friend.  LOL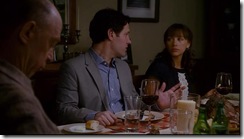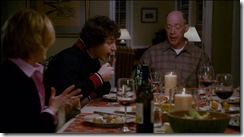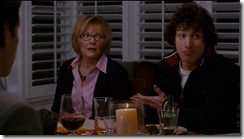 Besides the exterior of the house and the front door area, I am fairly certain that the real life interior of the home was also used in the filming of the dinner scene, as well.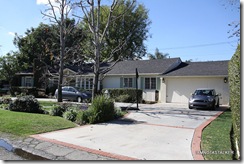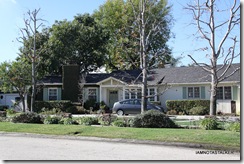 Because the Klaven's house from I Love You, Man is extremely long and has that Anywhere, U.S.A.-type look to it, it actually reminds me quite a bit of Matthew Perry's residence from fave movie 17 Again, a location which I stalked back in September of last year.  In person, the Klaven house is very large, much larger than it appeared onscreen in I Love You, Man.  The residence, which was built in 1942, boasts three bedrooms, three bathrooms, and measures 3,224 square feet.  The home is very cute in person and is located on an absolutely ADORABLE street in an absolutely ADORABLE neighborhood.   According to fave website Virtual Globetrotting, actress Jo Anne Worley lives just across the street from the I Love You, Man house and from 1993 to 2000 Denzel Washington lived just around the corner.  Love it!
Big THANK YOU to Owen for finding this location!  🙂
Until next time, Happy Stalking!  🙂
Stalk It: Paul Rudd's parents' house from I Love You, Man is located at 4727 Arcola Avenue in either North Hollywood or Toluca Lake, depending on which map you consult.
17282