The Magic Castle Hotel from "The Hills"
Apr 21st, 2010 | By
Lindsay
| Category:
The Hills Filming Locations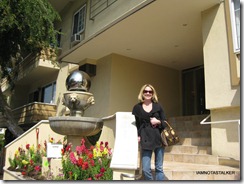 If I had a nickel for every time one of my fellow stalkers asked me for a reasonably-priced Hollywood area hotel recommendation . . . well, let's just say that I'd have a lot more Louis Vuitton in my life than I do right now.  😉  And I never really had a solid answer to the query until I met fellow stalker Lavonna, who hails from Cincinnati, Ohio, this past November.  Lavonna makes a stalking pilgrimage to the L.A. area at least once a year and, without fail, she always books a room at the very same place – the Magic Castle Hotel on Franklin Avenue right in the heart of Hollywood.  Lavonna has been singing the Magic Castle's praises so loudly ever since I've known her that I couldn't help but sit up and take notice.  So, when she came to town this past week, along with her daughter, Melissa, and her good friend, Debbie, and invited me to stop by her temporary digs, I jumped at the chance to see the place for myself.  Especially after Lavonna told me that the hotel had appeared in a Season 3 episode of The Hills!  A fabulous hotel that's also a filming location?  What more could a visiting stalker ask for?  😉  So, even though I've never stayed there myself, now that I've seen the place in person, I can honestly say that for reasonably-priced accommodations in Hollywood, look no further than the Magic Castle Hotel.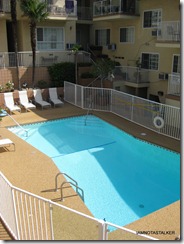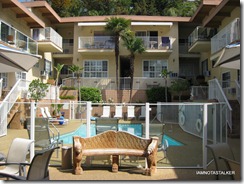 The 40-room Magic Castle Hotel is located right in the heart of Hollywood and within walking distance of all of the major Boulevard attractions.  From the outside, the place almost looks like an old-school apartment complex, which I believe it actually was back in the early days of Hollywood.  As I mentioned above, the boutique-style hotel, which was completely remodeled in 2004, is very reasonably priced (rates average $100 to $215 per night, depending on the time of year and size of the room), especially by Southern California standards, and the staff's main focus is service, service, service.   The Magic Castle website states, "A lot of hotels talk about their customer service.  Here at the Magic Castle Hotel, we live it.  We're not about stuffy ambience and rigid policy – rather, we strive to offer the friendliest, most personalized and accommodating service to every one of our customers."  And I am very happy to report that they have succeeded in achieving that goal – with flying colors!  In fact, I've never seen anything quite like the Magic Castle Hotel when it comes to their level of personalized customer service.  First of all, their mini-bar, which includes over forty snack items – everything from Peanut M&M's to microwave popcorn – is absolutely FREE.  I'm not joking!  I mean, have you ever even heard of such a thing?  Oh, and if you want something that's not listed on the menu, don't worry, they'll go out and get it for you!  During Lavonna's first stay at the Magic Castle Hotel, she called down to the front desk to inquire if they had Mountain Dew, her favorite soft-drink.  They didn't, but they actually went out later that day and purchased some for her!  Then when she checked into the hotel during her next visit, not only had Mountain Dew been added to the mini-bar menu, but there was a twelve pack of it waiting for her in her room!  How incredibly cool is that?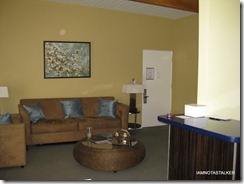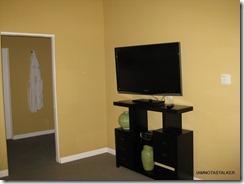 Other freebies include wireless internet access, which is available in every room, daily continental breakfast, over one hundred DVD titles available from the front desk (each room comes equipped with a DVD player), and popsicles and "ice-cold towels infused with lavender and mint" which attendants serve every hour on the hour to those guests laying by the pool.  But the Magic Castle's special level of service goes far beyond freebies.  When Lavonna and friends checked into their room this past week, there was a bottle of champagne and a huge bunch of balloons waiting for them in honor of Debbie's 50th birthday, which they were in town to celebrate.  There was also a handmade card with a picture of Ellen DeGeneres on the front (Lavonna is a huge Ellen fan) which read "Ellen and the Magic Castle Hotel welcome you back to Hollywood!"  Then, when they returned to the hotel after dinner that evening, they were a dozen Sprinkles cupcakes awaiting them.  A woman on the staff had remembered that Lavonna was a big fan of the cupcake chain and had driven out to Beverly Hills to pick some up for her earlier that morning.  I'm really not kidding!  I mean, have you ever heard of this kind of personalized service at a hotel?  It's beyond incredible!  I had the pleasure of meeting the Magic Castle's Chief Operating Officer, Darren Ross, while I was stalking the hotel and he honestly could NOT have been nicer.  As a matter of fact, the entire staff was insanely nice.  When we left to go out stalking for the day, the manager even went so far as to pack up a HUGE bag filled with snacks and drinks for us to take on the road.  Amazing!  Oh, and, during their stay, all hotel guests are also given access to the ultra-exclusive, members-only Magic Castle club and restaurant, a place that I have been DYING to get into ever since I moved to L.A.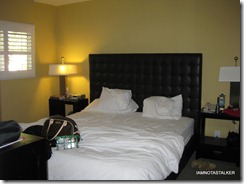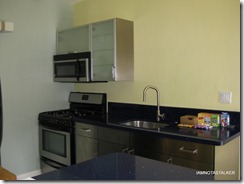 I realize this post must sound like one big Magic Castle Hotel advertisement, but I was just so impressed with the place that I had to blog about it.  And while the hotel is by no means fancy or luxurious – if you're looking for those kinds of accommodations, I'd suggest the Roosevelt Hotel or the new W, but believe me, you'll pay up the wazoo for each of them – it's an extremely nice place, especially for the price and I'd stay there in a heartbeat!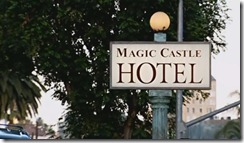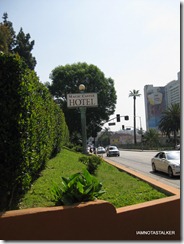 And, as I mentioned above, the hotel is also a filming location!  The Magic Castle appeared in the Season 3 episode of The Hills entitled "For Better or Worse", in the scene in which Lauren Conrad and Whitney Port meet up with the band Red Jumpsuit Apparatus (that's honestly their name!) to do a wardrobe fitting prior to a Teen Vogue photo shoot.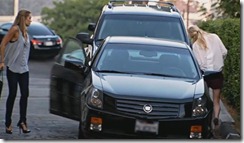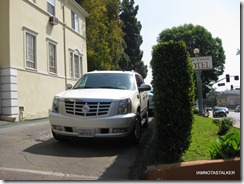 Quite a few areas of the hotel appeared in the episode, including the front parking lot;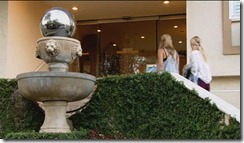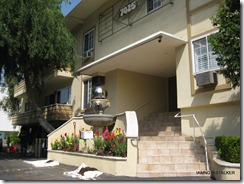 the main entrance;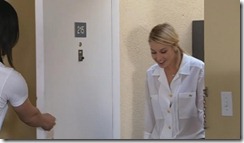 and Room 215, where the band was staying.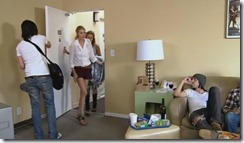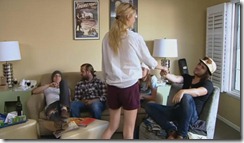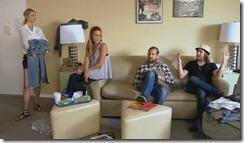 The interior of Room 215 was also shown in the episode, but unfortunately I didn't get to stalk it while I was there.  I so would have loved to have seen it, though! 
Big THANK YOU to Lavonna for telling me about this location and for allowing me stalk her room.  🙂
Until next time, Happy Stalking!  🙂
Stalk It: The Magic Castle Hotel is located at 7025 Franklin Avenue in Hollywood.  You can visit their website here.  The "For Better of Worse" episode of The Hills was filmed in Room 215.
19502