Touring the Studios in 113 Degree Weather!
Sep 28th, 2010 | By
Lindsay
| Category:
Uncategorized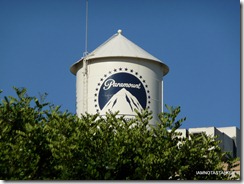 I unfortunately do not have a new post to publish today because Mike, from MovieShotsLA, and I spent all day yesterday touring both Paramount and Warner Brothers Studios . . . in what turned out to be 113 degree heat!  Yes, as fate would have it yesterday was THE HOTTEST DAY IN L.A. HISTORY!  And, let me tell you, it was unbelievable!  Especially when Mike and I spent the majority of the day OUTSIDE, walking around the studios.  I've honestly never felt heat like that in my life!  Anyway, I apologize for the lack of a post today, but promise to be back tomorrow with a whole new location, so . . . 
. . . until next time, Happy Stalking! 

23980