Hanging Out on the Set of 90210!
Sep 1st, 2011 | By
Lindsay
| Category:
Uncategorized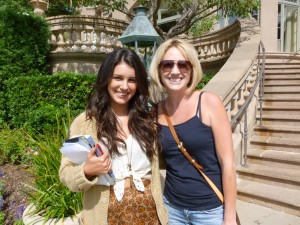 I have to take a day off once again today – I know, I know, I'm sorry!

– due to the fact that I spent all day yesterday hanging out watching the filming of 90210 in Pasadena and therefore did not have time to write a post. The whole thing was an absolutely AMAZING experience, though, and I promise to blog about it all very soon.

Until next time, Happy Stalking!

37366