The 3rd Annual "Get Lucky for Lupus" Celebrity Poker Tournament
Sep 27th, 2011 | By
Lindsay
| Category:
Celebrity Sightings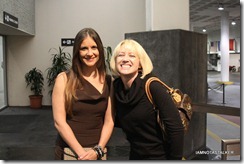 Last Wednesday evening, my girl Miss Pinky Lovejoy, of the Thinking Pink blog, invited me to do a little stalking of the 3rd Annual "Get Lucky for Lupus" Celebrity Poker Tournament, which benefited Lupus LA, the West Coast division of the S.L.E. Lupus Foundation.  Well, once I head the word "lupus", I knew that I had to attend as I had a pretty strong feeling that one of my very favorite actresses, Kellie Martin, would be there.  Kellie's younger sister, Heather, tragically passed away from lupus in 1998 at the tender age of 19 and the actress has been a very vocal advocate for research on the disease ever since.  (You can read an article that Kellie wrote about her sister's battle with lupus for the September 1999 issue of Jane Magazine here.)  And, sure enough, about ten minutes after the Grim Cheaper and I arrived on the scene, who should walk up but Kellie!  And, let me tell you, I just about had a heart attack I was so excited to meet her! Life Goes On was one of my very favorite television shows growing up, so seeing Becca Thacher in person was almost most than I could bear.  Kellie was very sweet and happily posed for a picture with me, but seemed truly surprised that anyone had recognized her, which shocked me!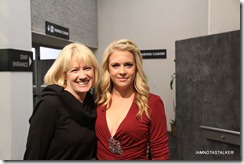 Next to arrive was Melissa Joan Hart, from Sabrina, the Teenage Witch fame, whom I had been dying to get a picture with for over a decade!
When I moved to Los Angeles way back in early 2000, one of the first things I did was register for background work at Central Casting. The same day that I registered, I was fortunate enough to get hired as an extra in the Season 4 episode of Just Shoot Me titled "Fast Times at Finchmont High".  As it turned out, the scenes I was in were with special guest star Melissa Joan Hart in which I played one of her cheerleader friends.  That's me in the above screen captures – in the first capture, I am standing to the right of Melissa and in the second, I am standing in between Melissa and the other cheerleader.  Melissa could not have been sweeter to me or more professional to work with even after I accidentally gave her a flat tire (i.e. stepped on the back of her shoe, causing it to come off) while we were filming!  I am a huge klutz by nature and the director, who as it turns out was Steven Levitan (the creator of Modern Family whom I just met two weeks ago at a pre-Emmy party), had asked me to stay as close to Melissa as possible while walking down the hall.  Well, I stayed so close to her that I ended up stepping on the back of her shoe and pulling it off.  She did not miss a beat, though, and kept right on shooting.  I was highly embarrassed over the whole thing, but Melissa was a complete and total sweetheart and, when I apologized to her afterwards, she said, "Oh my gosh, don't worry about it at all!"  All in all, I could not have asked for a better first Hollywood experience and it was largely due to the kindness of Melissa.
You can watch the clip of me on Just Shoot Me by clicking above.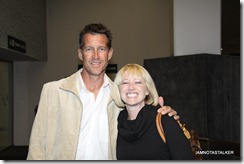 Other celebrities who attended the "Get Lucky for Lupus" Celebrity Poker Tournament (and who were ALL so nice and laid back) included James Denton, from Desperate Housewives;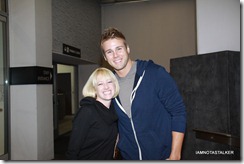 Aaron Hill, from Greek;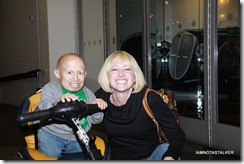 Verne Troyer;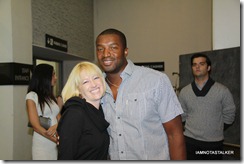 Roger R. Cross, from 24;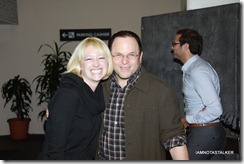 George Costanza himself, Jason Alexander, who was so incredibly friendly and nice it was almost unbelievable;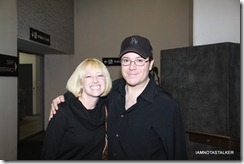 Jamie Gold, the 2006 World Series of Poker Main Event champion;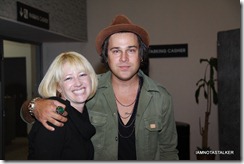 singer Ryan Cabrera;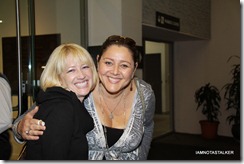 Camryn Manheim – SUCH a sweetheart and absolutely GORGEOUS in person;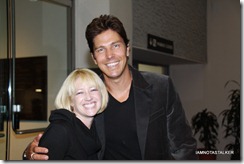 Michael Trucco, from Battlestar Galactica;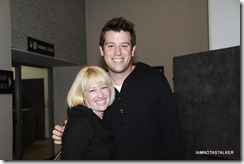 Ben Lyons, from E!'s The Daily 10;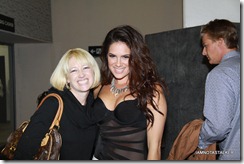 poker player Tiffany Michelle;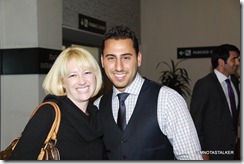 Josh Altman, from Million Dollar Listing;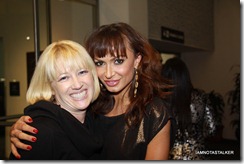 Karina Smirnoff, from Dancing with the Stars;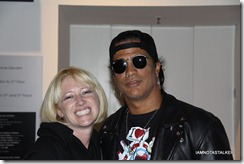 Slash, from Guns N' Roses, who really did not want to pose for a photo, but was somehow magically talked into it by Miss Pinky Lovejoy;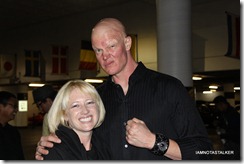 and Derek Mears, who played Jason Voorhees in the 2009 remake of Friday the 13th.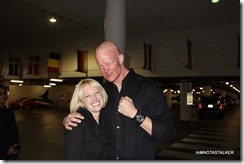 Derek was so nice that he actually took two pictures with me as he was not sure he looked "scary enough" in the first.  Love it!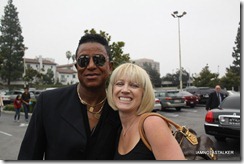 I also ran into Jermaine Jackson this past Saturday afternoon and he was SUPER nice and happily agreed to pose for a photo with me.  So, factoring in the Emmys, I guess you could say that it was a pretty INCREDIBLE week for this particular stalker. 

And I have no idea how I am going to write my Emmy post at this point in time, by the way, as it is looking to be a pretty daunting undertaking.  I think I am going to have to break it up into several different columns, as it will just be FAR too long otherwise.  But I do promise to write it soon. 

Big THANK YOU to fellow stalker Pinky Lovejoy, from the Thinking Pink blog, for inviting me to this event.
Until next time, Happy Stalking! 

Stalk It: There is no stalking location for this one, but you can find out more about lupus and lupus research by visiting the official Lupus LA website here.
39375