Offshore – Liam's Bar from "90210"
Jan 30th, 2012 | By
Lindsay
| Category:
90210 & Beverly Hills, 90210 Filming Locations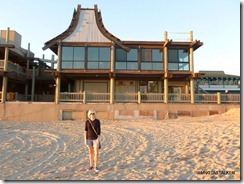 One of the many locations that Mike, from MovieShotsLA, and I stalked last week while hanging out in the Redondo Beach area – and the one that I was most excited about – was Offshore, the bar owned by Liam Court (cutie Matt Lanter – sigh!) on fave show 90210.  I had been absolutely itching to stalk the fictitious watering hole ever since it first appeared in the series' Season 4 premiere episode back in September of last year.  Thankfully, fellow stalker Geoff, from the 90210Locations website, had quickly tracked the place down and, as soon as he posted the address, I immediately added it to my "To-Stalk" list.  Because the Grim Cheaper and I do not get down to the South Bay very often, though, the bar had, sadly, remained unstalked until last Wednesday afternoon.  And, let me tell you, when I finally saw it in person, I could not have been more excited!  I was practically busting at the seams!
Offshore first showed up in the Season 4 episode of 90210 titled "Up In Smoke", as the spot where Liam and his friends, Navid Shirazi (Michael Steger), Dixon Wilson (Tristan Wilds) and Teddy Montgomery (Trevor Donovan), lamented over their various end-of-the-summer blues.  In the episode, the beachside watering hole was named "Salty's Place" and it included an on-the-sand hut.  And while that hut seems to have subsequently disappeared, I am sure it will be brought back during the summer months.
After Liam purchased the bar at the very end of the "Up In Smoke" episode, he renamed it "Offshore" and the place now shows up weekly as the gang's regular hangout.
As you can see above, the Offshore building looks much the same in person as it does on TV.
Don't go looking for the interior of Liam's bar there, though, as it is, sadly, just a set that exists inside of a soundstage at Manhattan Beach Studios where the series is lensed.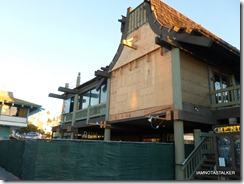 The ground floor space that supposedly houses Offshore is, in reality, the rear entrance to a storefront that is, I believe, currently vacant.  As you can see from above photograph of the back of the building, the place is currently undergoing some major construction, so I was, unfortunately, unable to venture any closer to the see what the Offshore space actually looks like in real life.
Big THANK YOU to Geoff, from the 90210Locations website, for finding this location! 

Until next time, Happy Stalking!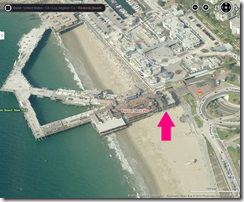 Stalk It: Offshore, Liam's bar from 90210, is located at 100 Fisherman's Wharf, at the end of the Redondo Beach Pier, in Redondo Beach.  Its exact location is marked with a pink arrow in the above aerial view.  You can catch a good view of the place from the spot where North Harbor Drive meets West Torrance Boulevard.
46469