The "Jack and Jill" House
Apr 24th, 2012 | By
Lindsay
| Category:
Movie Locations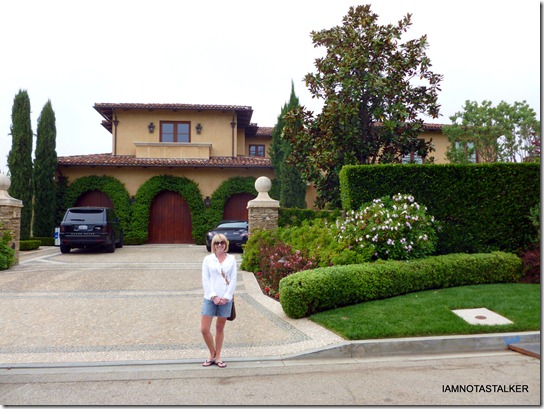 This past Sunday afternoon, while doing some stalking in the Pacific Palisades area, I dragged the Grim Cheaper over to Amalfi Drive to stalk the main house used in the 2011 movie Jack and Jill.  And I should mention here that while I did not have very high hopes for Jack and Jill before watching it a couple of weeks ago, both the GC and I ended up really enjoying it.  Granted, it is by no means a classic, nor will it be winning any major awards any time soon, but it is sweet and funny and I found myself laughing out loud on more than one occasion.  I also absolutely fell in love with the uh-ma-zing Mediterranean-style mansion where advertising executive Jack Sadelstein (Adam Sandler) lived in the flick and became just a wee-bit obsessed with stalking it.  Thankfully, Mike, from MovieShotsLA, was able to track it down for me.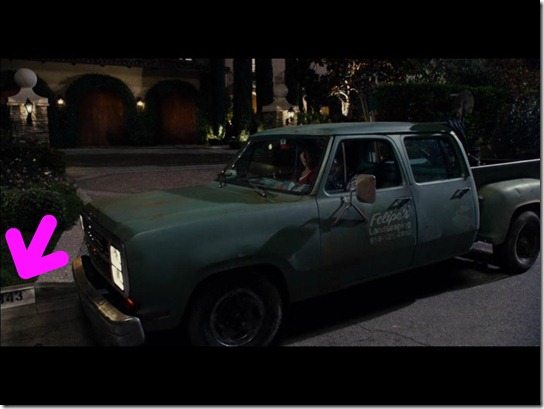 While watching Jack and Jill, Mike had noticed an address number of "343" visible on the curb in the background of the scene in which gardener Felipe (Eugenio Derbez) drove Jack's visiting twin sister, Jill Sadelstein (who was also played by Adam Sandler), home from a party.  Mike knew that the residence was located somewhere in Pacific Palisades thanks to an article on the Gambino Landscape Lighting blog and began searching aerial views of the area for Mediterranean mansions with a "343" in their number.  Amazingly, it was not long before he found the right one.  So I immediately added the address to my "To-Stalk" list and headed on over there on what turned out to be a very dreary and dismal afternoon, one which I did not dress at all appropriately for.  I am surprised my lips are not blue in the first picture on this post.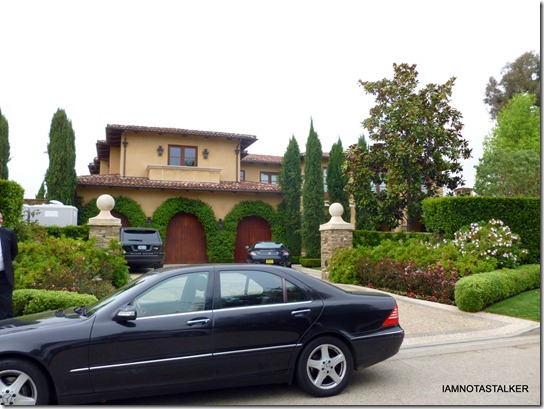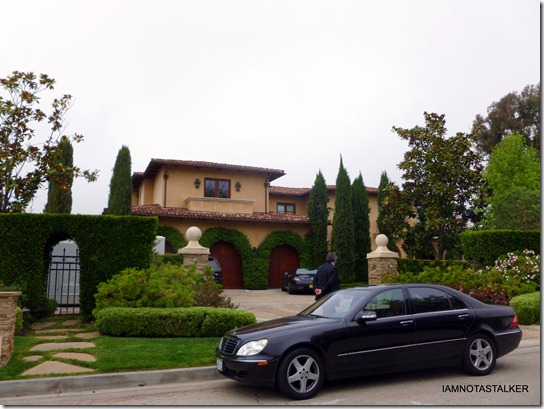 The Jack and Jill house was just recently built in 2005 and boasts 8 bedrooms, 8 baths, 10,160 square feet of living space, and 0.64 acres of land.  As you can see on this Estately.com listing, a completely different residence once stood on the site, one that was built in 1948 and measured 3 bedrooms, 3 baths and 3,686 square feet, but it was sold in July 2002 (for a whopping $4 million, mind you) and subsequently torn down to make way for the Mediterranean manse pictured above.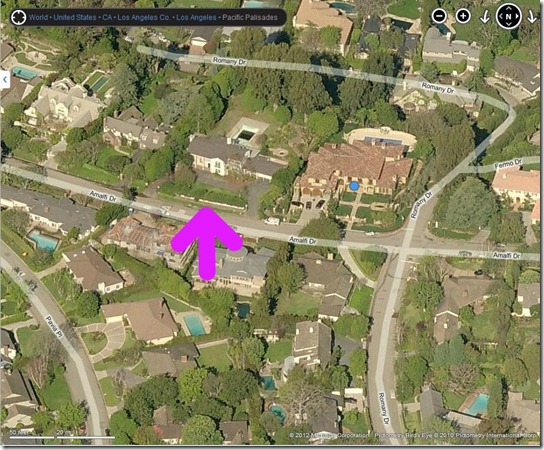 Aerial views of the home show that there used to be a residence located next door, as well.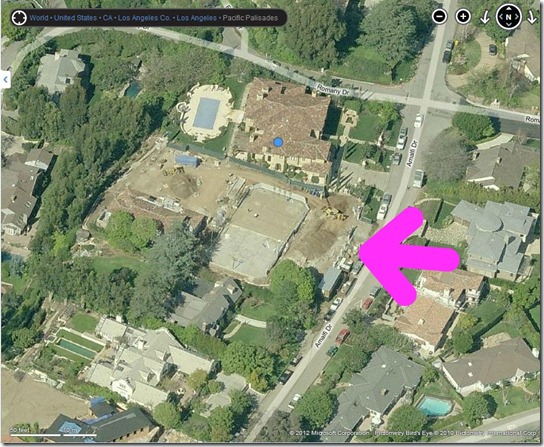 But that property has also since been leveled and its land now makes up the backyard of the Jack and Jill house;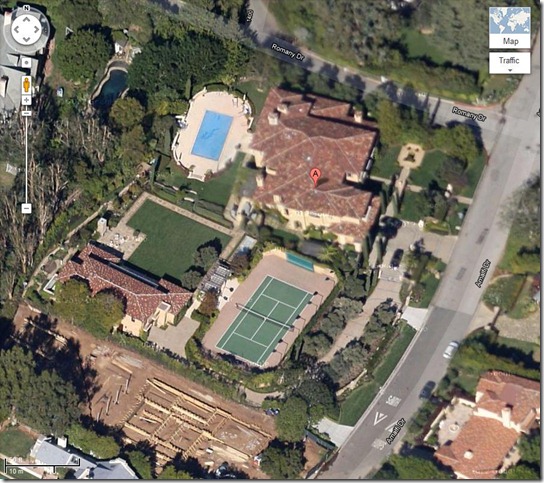 as you can see above.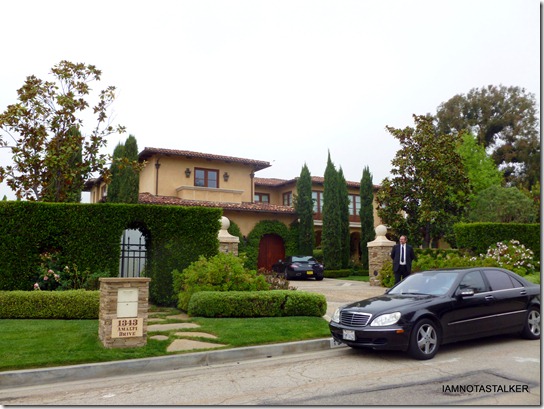 While we were stalking the house, a woman who lives in the area walked by and asked why we were taking pictures.  When I told her that the home was where Adam Sandler lived in Jack and Jill, she got very excited and said she could not wait to tell her nieces and nephews the next time they came to visit.  I SO love it when I inform random strangers about filming locations and they actually get excited, 'cause, let me tell you, most of the time people (from L.A., at least) could care less.  I am definitely an anomaly in this city.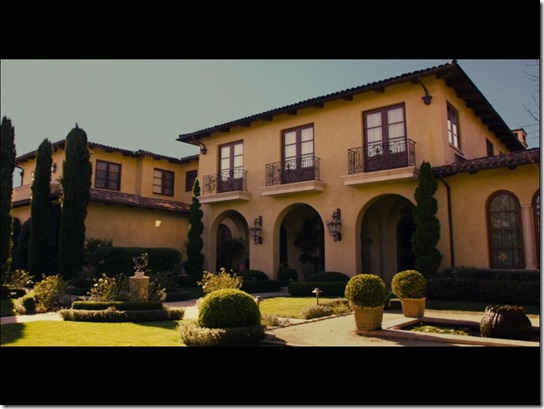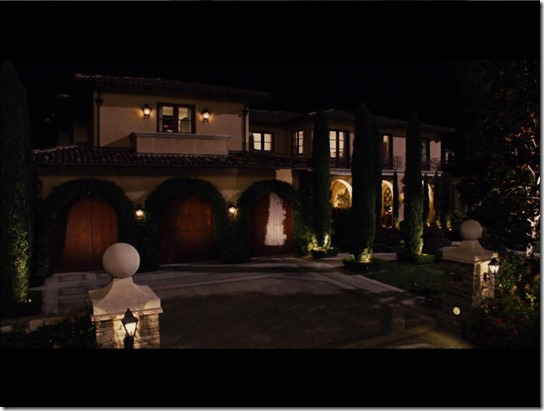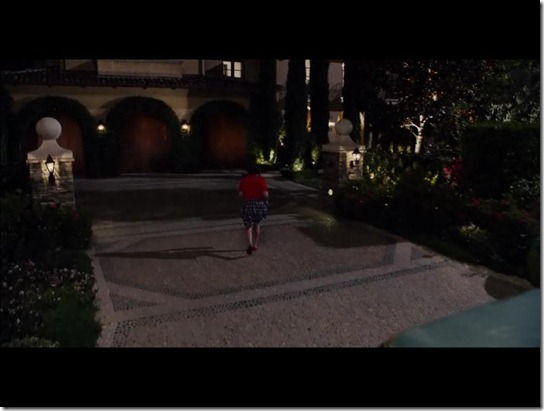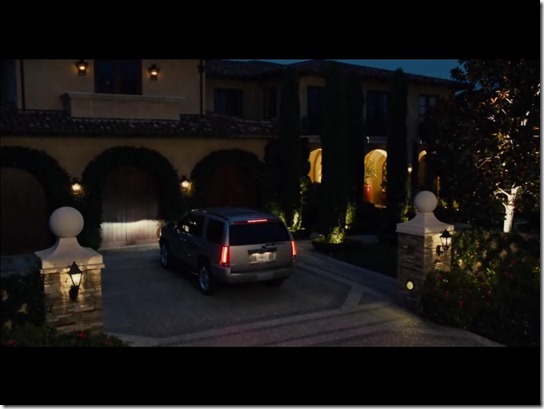 In Jack and Jill, the Mediterranean-style mansion was where Jack lived with his family – wife Erin (Katie Holmes), daughter Sofia (Elodie Tougne) and son Gary (Rohan Chand).  The exterior of the residence was shown repeatedly throughout the movie.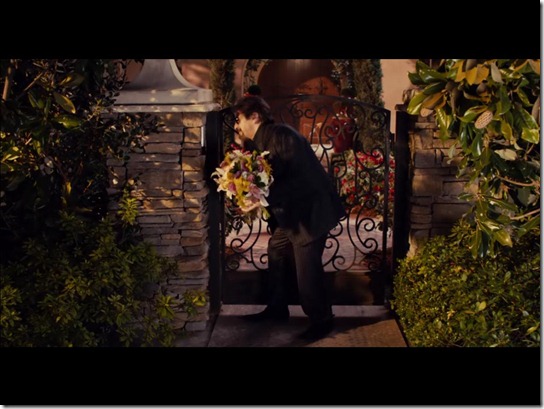 Al Pacino, who played a crazy version of himself in the flick, even filmed a scene outside of the home's front gate, which I somehow did not get a picture of.  Fail!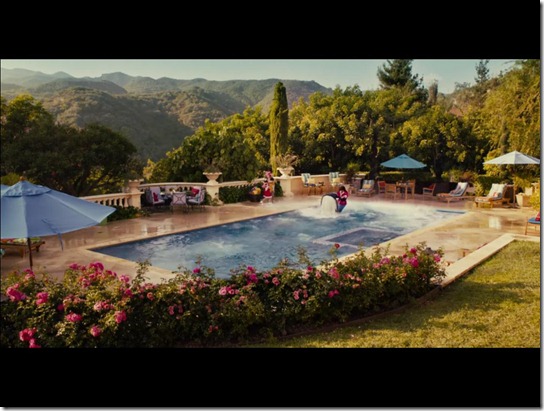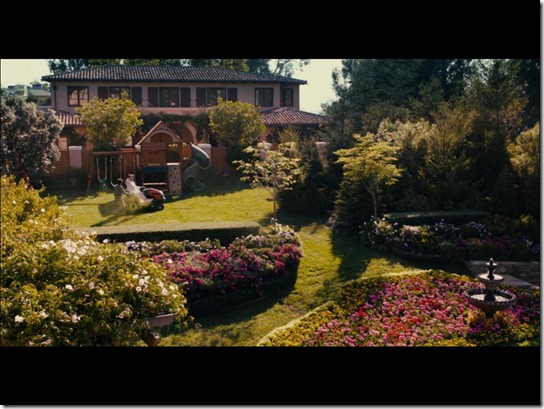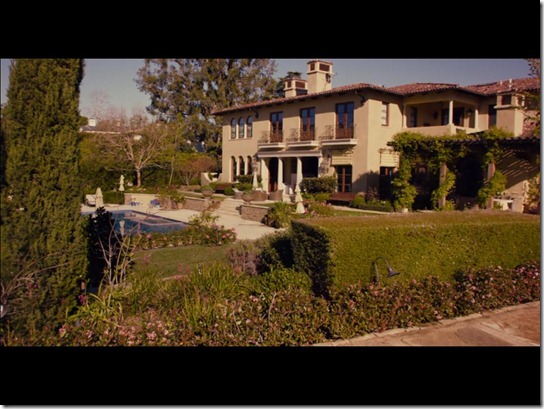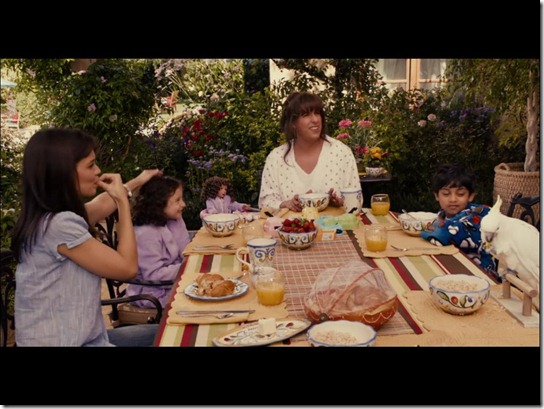 The property's real life backyard and pool area also appeared in the flick.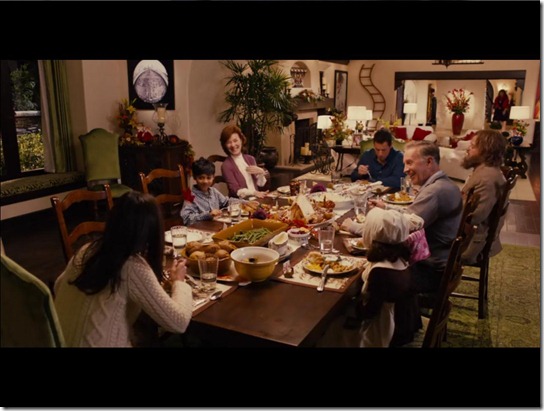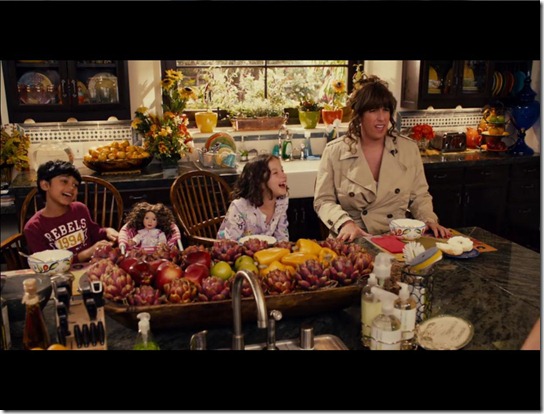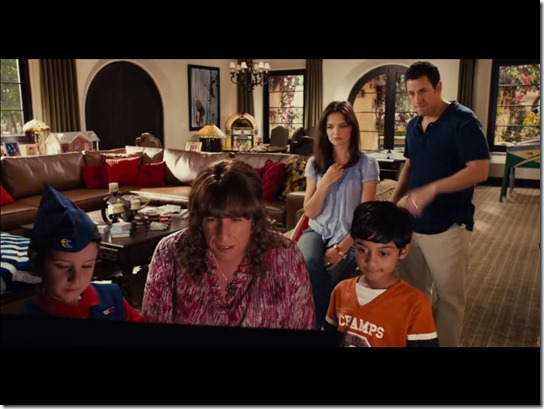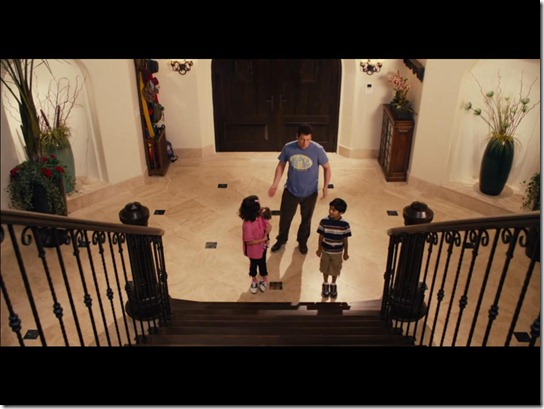 The interior of the Sadelstein house was just a set, though.  You can check out some photographs of the property's real life interior here and, as you can see, it does not match up at all to what appeared onscreen.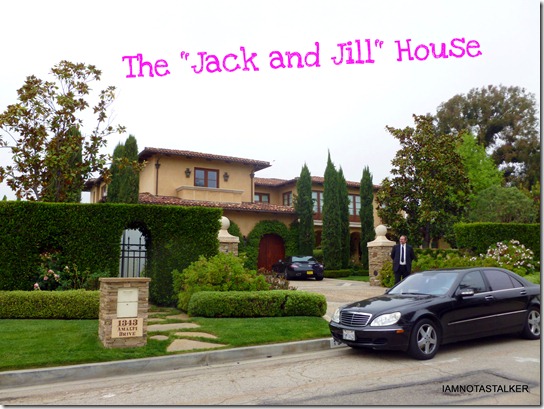 Big THANK YOU to Mike, from MovieShotsLA, for finding this location.
Until next time, Happy Stalking! 
Stalk It: The Jack and Jill house is located at 1343 Amalfi Drive in Pacific Palisades.
52133