The Prince Restaurant from "New Girl"
May 21st, 2012 | By
Lindsay
| Category:
TV Locations
One location that has been at the top of my To-Stalk list for what seems like ages now is The Prince – a historic and oft-filmed-at 1920s-era eatery located in Koreatown.  And while I had never actually dined there, I had long been familiar with the place's interior thanks to its many appearances onscreen.  So when the restaurant popped up in the pilot episode of New Girl, and in pretty much every episode thereafter, I immediately recognized it and told the Grim Cheaper that we had to get down there as soon as possible to stalk the place.  As it turns out, The Prince was well worth the wait because, as I mentioned a few weeks back in my Must-Stalk List, the eatery is, hands down, one of the coolest places that I have ever visited in all of Los Angeles!
The Prince was originally opened as the Windsor Inn, an outdoor garden café located in the courtyard of the historic Windsor Apartments building, in 1927.  A little over two decades later, in 1949, a man named Ben Dimsdale took over the establishment, whereupon he moved the location indoors to the first floor of the building, shortened the name to "The Windsor" and instituted a French-inspired menu.  Thanks to its proximity to the legendary Ambassador hotel and its dimly-lit, gorgeous interior, it was not long before the place became one of Los Angeles' finest eateries, serving everyone from American presidents to A-List actors.  In 1991, the restaurant changed hands once again, was renamed "The Prince" and the menu given a Korean flair, but thankfully the interior was left intact and, in fact, has not been touched to this day.  Love it, love it, love it!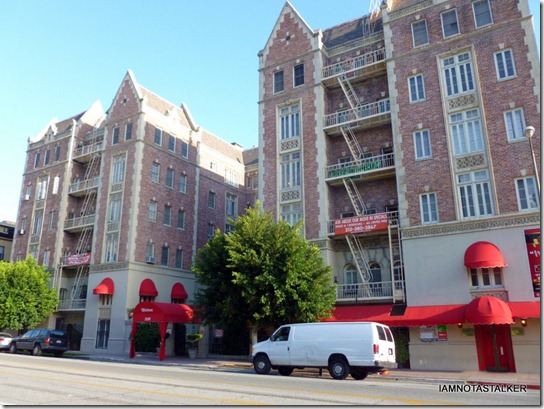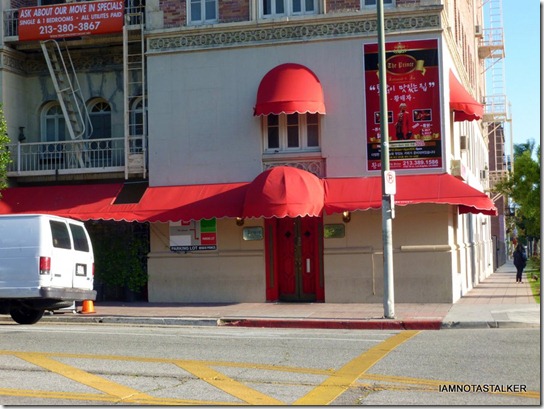 Walking through The Prince's front doors is like stepping back in time to some fabulous bygone era.  Thanks to its dark, wood-paneled walls, plush red leather booths, and stained glass décor, it is easy to see why the place has become a favorite of location scouts over the years.  As you can see below, The Prince's interior is nothing short of spectacular.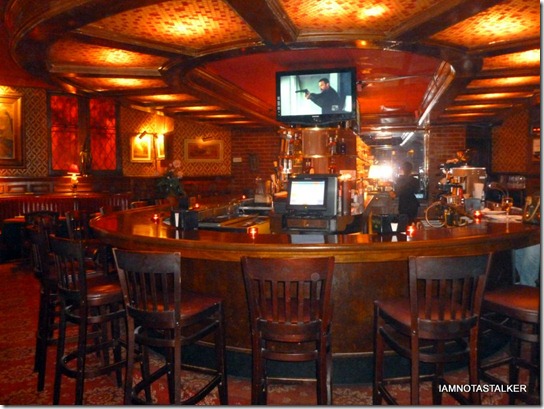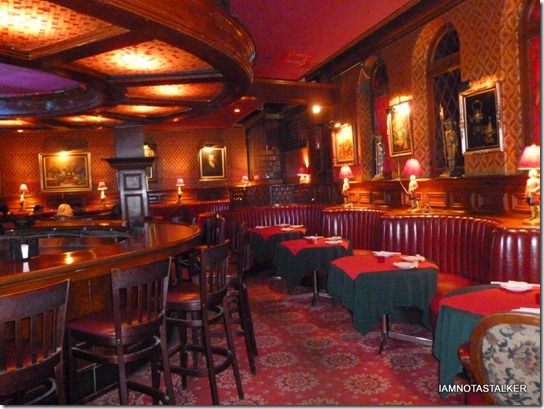 I was absolutely gobsmacked to discover while doing research for this post that The Prince is not mentioned in ANY of my Los Angeles tour books or filming locations books!  One of the coolest restaurants that I have ever set foot in, not to mention one of Southern California's most filmed-at locales, and NOT ONE of my guidebooks even makes mention of it!  HOW ON EARTH IS THAT POSSIBLE??  It is a good thing you have me, my fellow stalkers!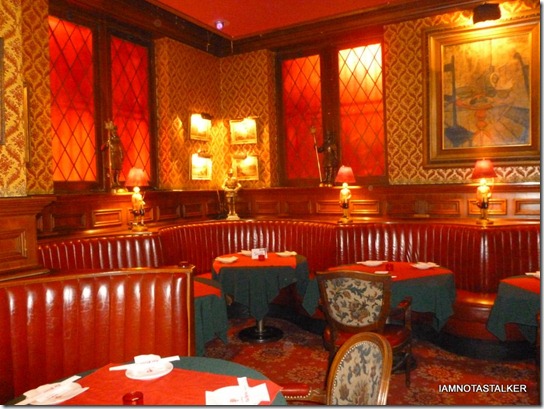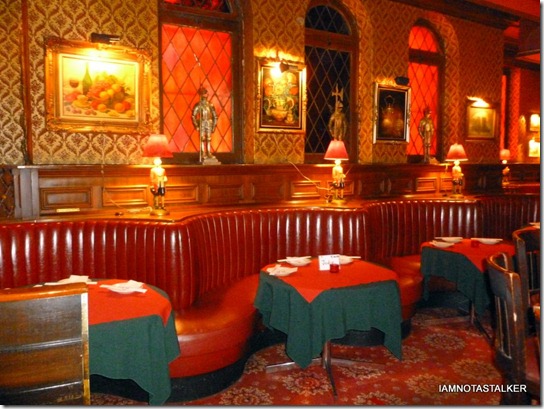 The GC and I opted to sit at the bar during our stalk and had the pleasure of meeting one of the restaurant's owners, who was so beyond nice it was almost unbelievable!  She chatted with us for the entire duration of our two-hour meal (I did NOT want to leave, hence our long stay

) and guided us through the eatery's Korean-inspired menu.  After ordering drinks we were given a complimentary order of chips and salsa, both of which were homemade on the premises earlier that day, as is everything (and I do mean everything) The Prince serves.  After devouring the chips and salsa, which were excellent, we started our meal with an order of Pan-Fried Dumplings and my eyes just about popped out of my head when the dish arrived as the serving was absolutely HUGE!  There had to be at least 16 dumplings on that plate!  And, yes, they were delicious, as well!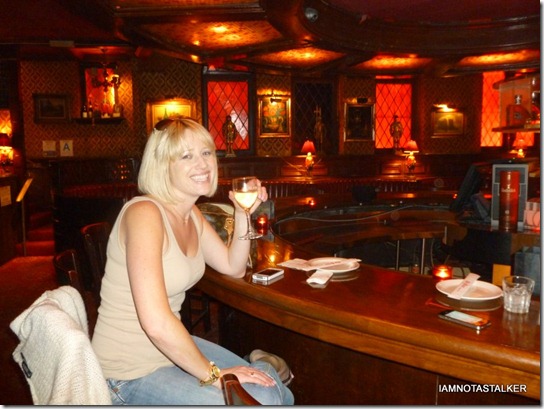 The owner ended up convincing us to try an order of the Deep-Fried Whole Chicken, The Prince's signature dish.  After it arrived, she even taught us how to eat it Korean-style, with chopsticks(!), mixed with several sauces and slaw, and wrapped in a special thin bread that was almost like a gooey tortilla.  And I can honestly say that it was AMAZING – one of the best meals, and dining experiences, that I have ever had!  I cannot tell you how cool it was to partake in a foreign custom that I had been completely unfamiliar with.  I cannot say enough good things about The Prince – how can you go wrong with stellar food, out-of-this-world service and an ambiance that will knock your socks off?  The place is truly one of Los Angeles' finest treasures and hands-down one of the coolest places that I have ever been to!  I absolutely cannot wait to go back and I cannot more highly recommend the restaurant to my fellow stalkers.  If you have only one night to dine in Los Angeles, go to The Prince.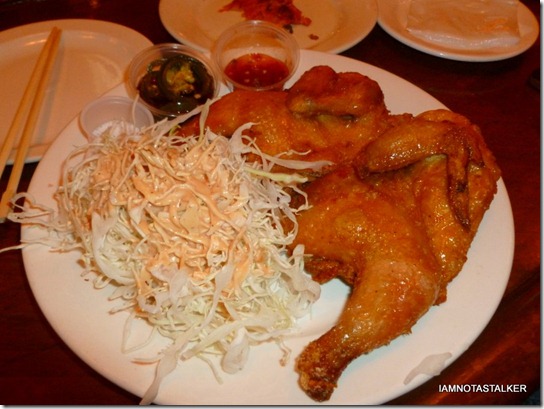 On New Girl, The Prince is the bar where Nick (Jake M. Johnson) works and where the gang – Jess (Zooey Deschanel), Schmidt (Max Greenfield), Winston (Lamorne Morris), and Cece (Hannah Simone)- regularly hangs out.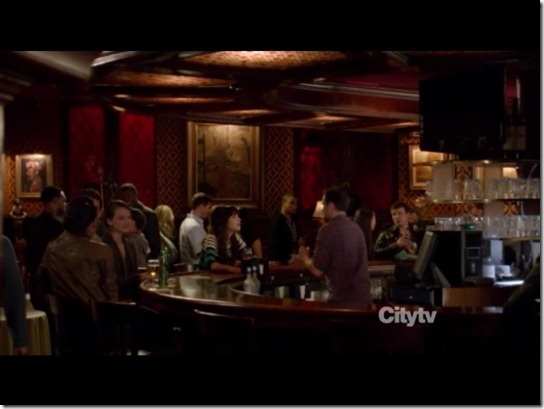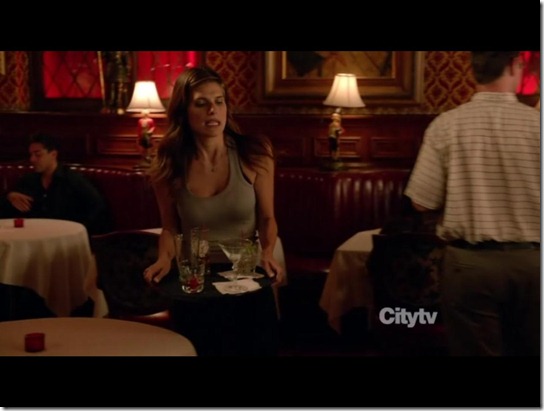 The Windsor Apartments is also where Nick almost moved to at the end of the episode titled "See Ya".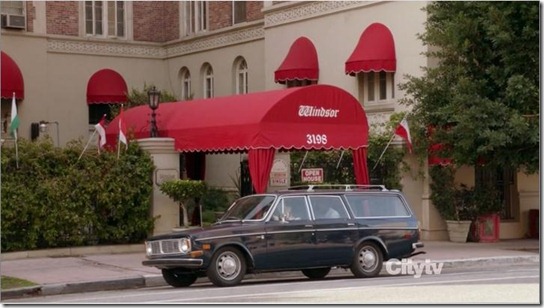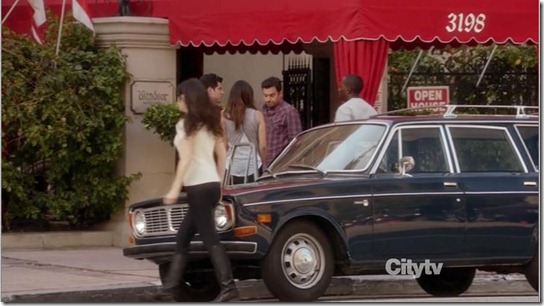 The interior of the Prince was used as the interior of The Brown Derby, where J.J. Gittes (Jack Nicholson) met up with Evelyn Mulwray (Faye Dunaway) to discuss her husband's death, in 1974's Chinatown.  As you can see below, the restaurant still looks exactly the same today as it did then.  Love it, love it, love it!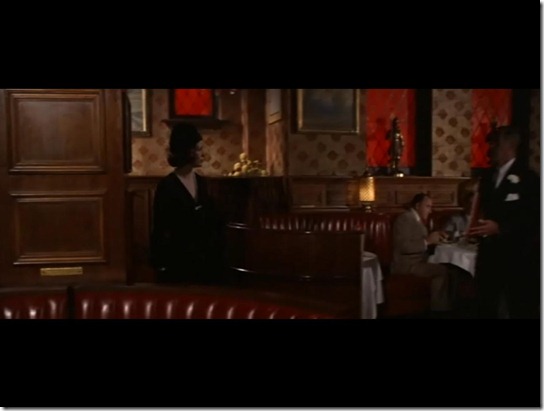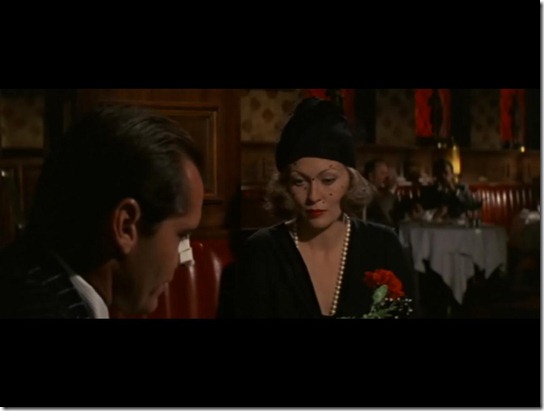 The Prince appeared in the Season 1 episode of Mad Men tilted "Ladies Room" as the supposed Manhattan-area restaurant where Roger Sterling (John Slattery) and Don Draper (Jon Hamm) took their wives, Mona Sterling (Talia Balsam) and Betty Draper (January Jones), on a date.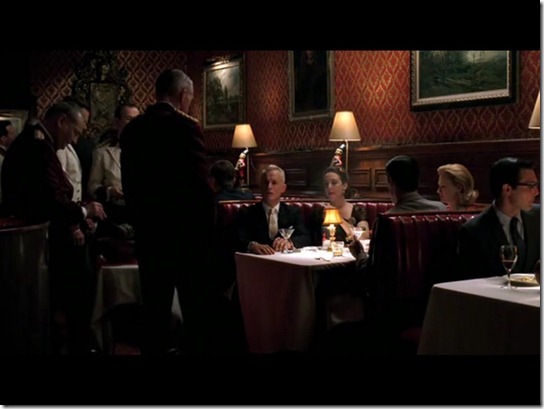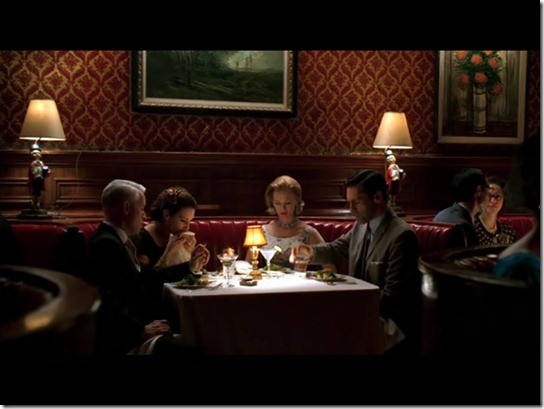 Later in the episode, Don and Betty return to The Prince alone for dinner.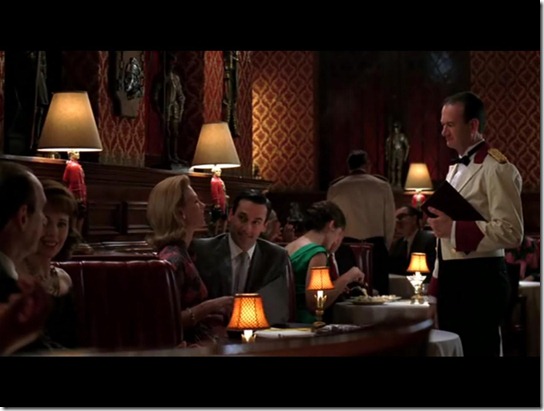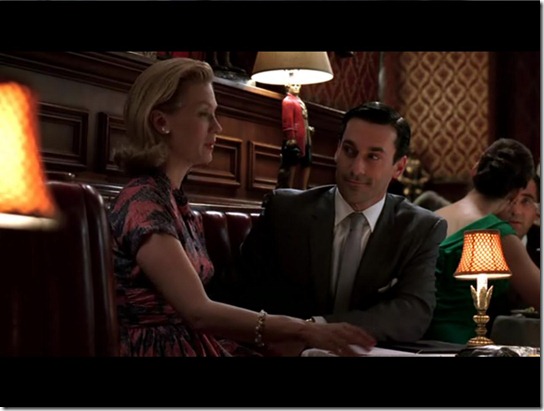 In 2005's Thank You for Smoking, The Prince was used extensively as "Bert's", the supposed Washington, D.C.-area watering hole where Nick Naylor (Aaron Eckhart), Polly Bailey (Maria Bello) and Bobby Jay Bliss (David Koechner) met on a weekly basis to discuss their strategy for giving alcohol, tobacco and firearms a better public image.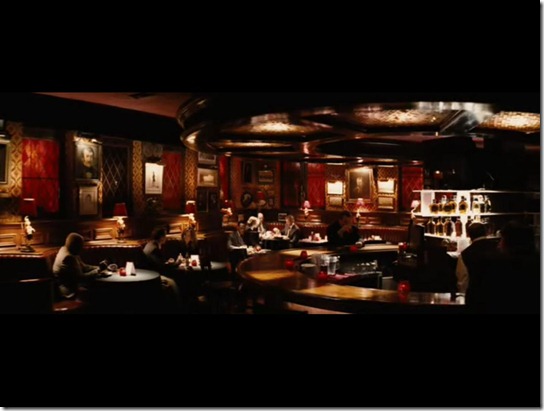 In the pilot episode of The Defenders, The Prince showed up twice as a supposed Las Vegas-area bar where Nick Morelli (James Belushi) and Pete Kaczmarek (Jerry O'Connell) grabbed drinks.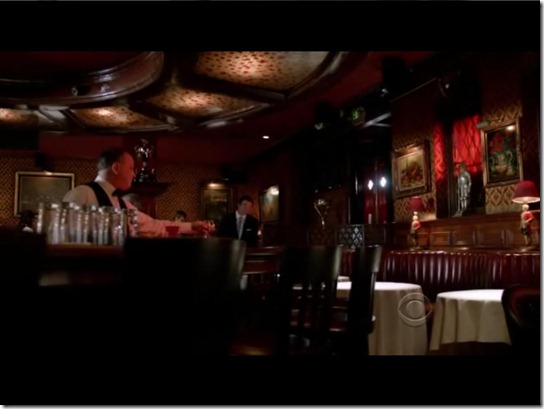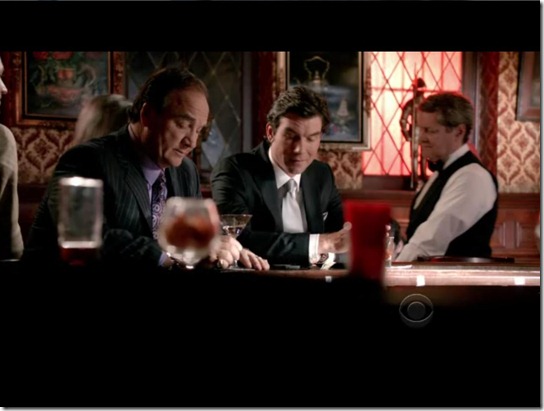 In the 2006 movie Crank, The Prince was where Chev Chelios (Jason Statham) killed Alex Verona (Jay Xcala), after first chopping off his hand.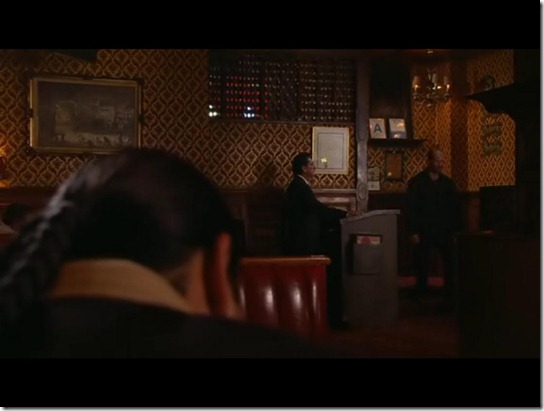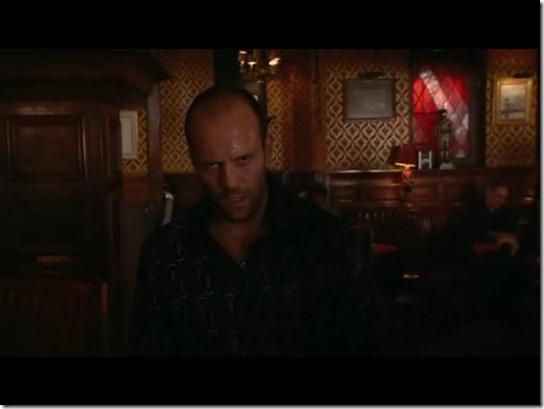 According to The Prince's website, the restaurant was also used in episodes of The Layover, Eagleheart, Prime Suspect, and Criminal Minds, but I was, unfortunately, unable to figure out which episodes exactly, and it will also be appearing in the yet-to-be-released movie The Incredible Burt Wonderstone.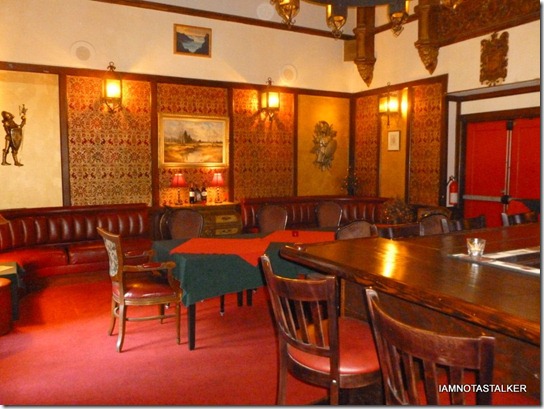 Be sure to "Like" IAMNOTASTALKER on Facebook here and "Friend" me on my personal page here.  You can also check out the IAMNOTASTALKER About Me page here.  And you can follow me on Twitter at @IAMNOTASTALKER.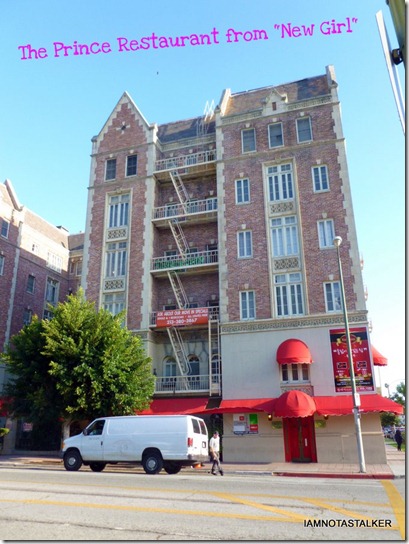 Until next time, Happy Stalking! 

Stalk It: The Prince is located at 3198 1/2 West 7th Street, inside of the Windsor Apartments building, in Koreatown.  The restaurant opens at 4 p.m. nightly and I would recommend partaking of their valet parking as the area can get a bit sketchy after dark.  You can visit The Prince's official website here.
53051