Leslie Knope's House from "Parks and Recreation"
Jun 5th, 2012 | By
Lindsay
| Category:
TV Locations
A few months ago, fellow stalker Brandon (the very same stalker who tracked down the Skyline Residence from Crazy, Stupid, Love., which I blogged about back in November) emailed me to ask for some help in locating the Craftsman-style abode where Leslie Knope (Amy Poehler) lives on the television series Parks and Recreation.  And while I had never actually seen the show, fellow stalker Owen, of the When Write Is Wrong blog, is a long-time fan and a few years back had sent me a list of several locales from it that he had managed to track down.  Thankfully, Leslie's house just so happened to be on that list and after emailing the address to Brandon, I decided that I should check the place out for myself.  Well, let me tell you, once I laid eyes on it, I absolutely fell in love and decided that this stalker seriously needed to start watching some P&R, which I finally sat down to do last month.  And I have to say that I am really enjoying it!  I am only mid-way through Season 2 right now, but the series just seems to keep getting better and better with each episode and I love the fact that, thanks to Owen, I now have a whole slew of locations from it to stalk.  Whoo hoo!
As far as I know, Leslie's house has only appeared once on Parks and Recreation (as I said, I am currently only mid-way through the second season) – in the Season 2 episode that was aptly titled "Leslie's House".  In the episode, Leslie hosts a dinner party to impress her new boyfriend, Justin Anderson (aka Jen Aniston's real life main squeeze, Justin Theroux), using the help of several Pawnee Recreation Center teachers, which, in typical P&R fashion, leads to her getting called in for a disciplinary hearing on an abuse of power charge.  As you can see below, the dwelling looks much the same in person as it did onscreen, minus the fake snow, of course.  I find it quite ironic that producers chose to use the property to stand in for Leslie's supposed Pawnee, Indiana-area residence, though, being that the Craftsman style of architecture is so quintessentially Southern Californian.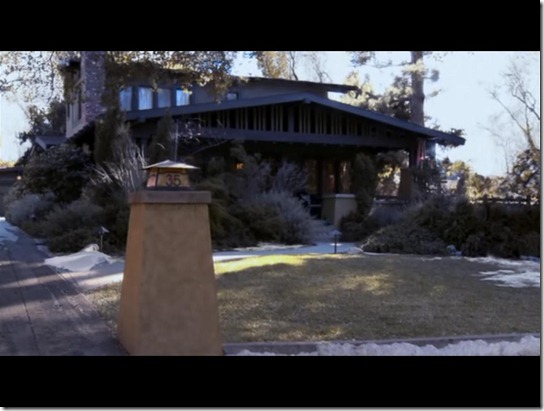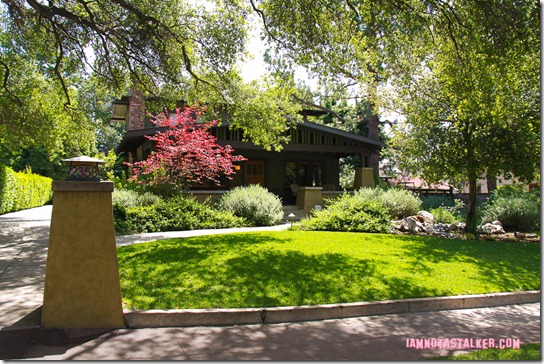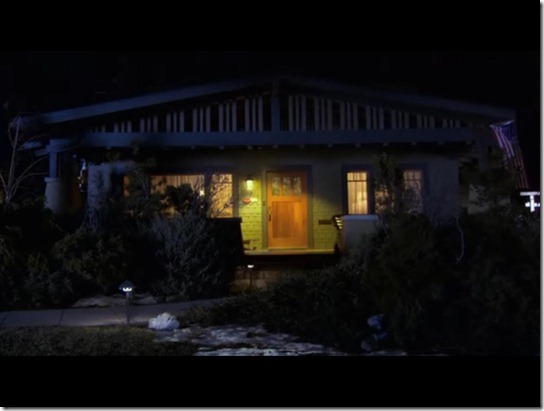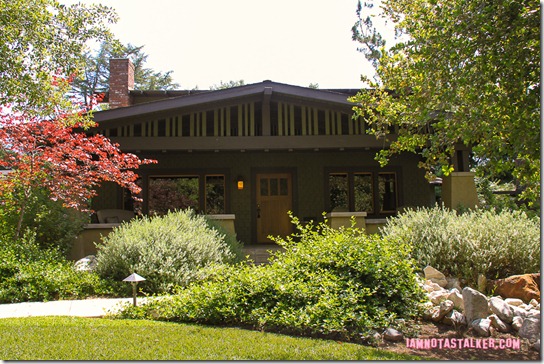 As you can see in these real life photographs of the home as compared to the screen captures below, the actual interior of the property (which is stunning!) was also used in the filming.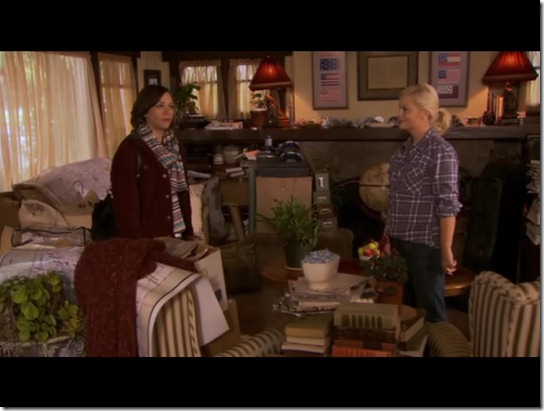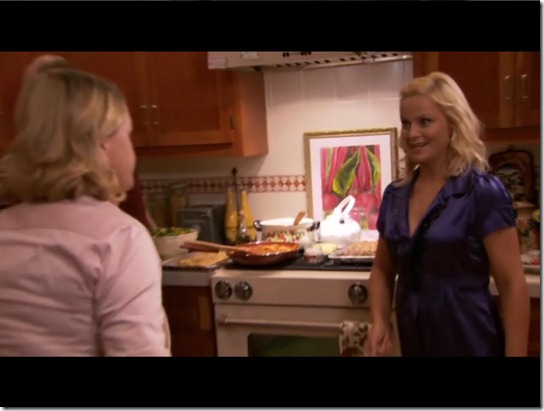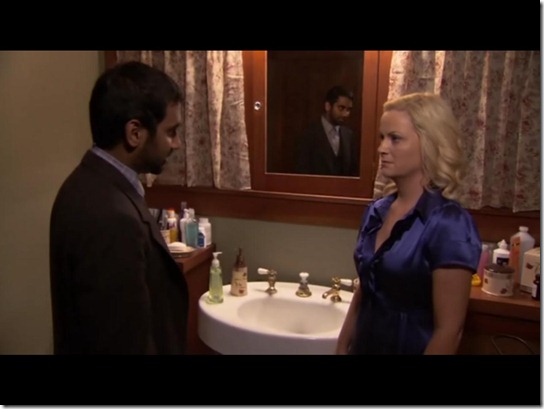 In real life, Leslie's house is quite spectacular!  The property, which was originally built in 1916, boasts 4 bedrooms, 2 baths, 2,374 square feet, and sits on a 0.30-acre plot of land.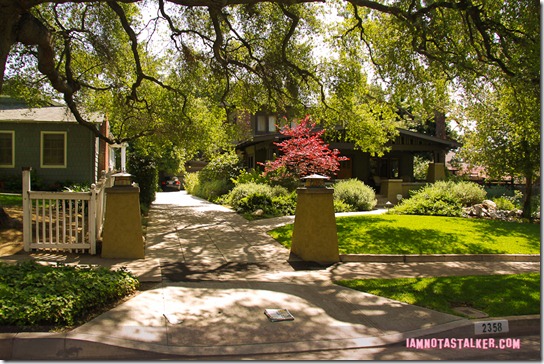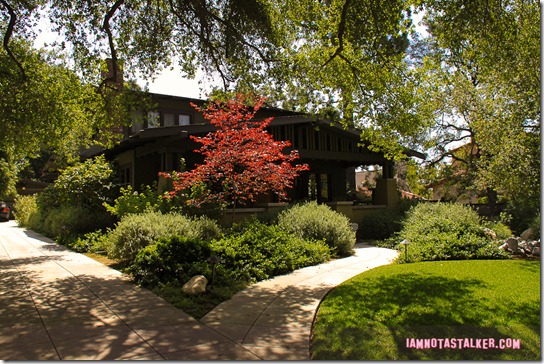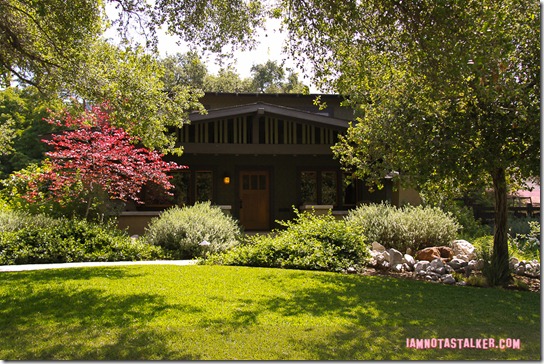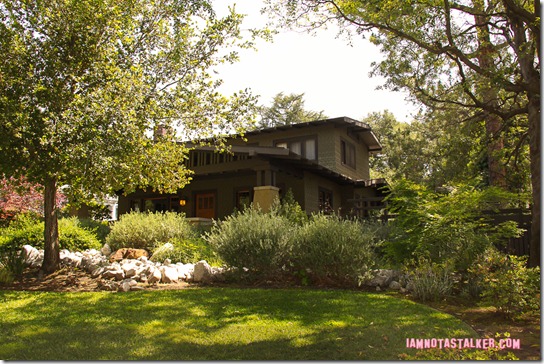 The Grim Cheaper absolutely fell in love with the huge tree pictured below that drapes over the property and could not stop taking photographs of it.  So picturesque!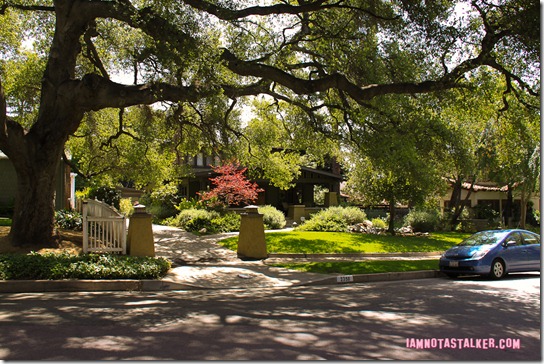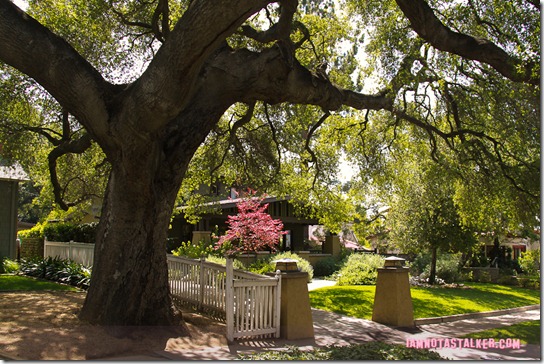 As you can see below, producers had the home's address number digitally changed from 2358 to 35 for the filming in what I am guessing was an effort to deter us stalkers.  Thank goodness Owen is smarter than the average bear, though, and was able to find the place as I am not sure I would have been able to.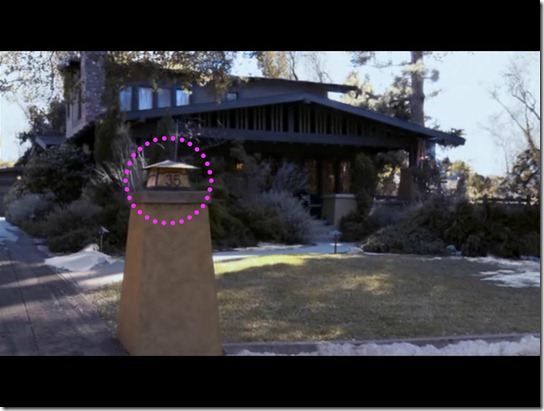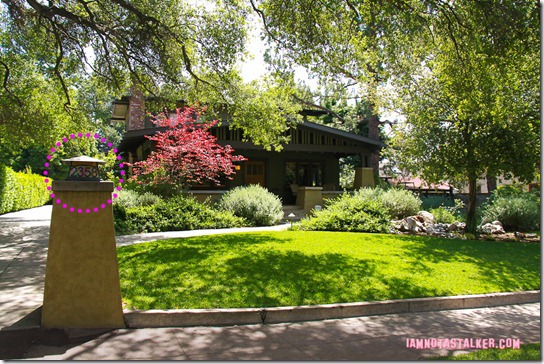 Big THANK YOU to fellow stalker Owen, of the When Write Is Wrong blog, for finding this location! 

And stay tuned for many more Parks and Recreation locales to come!
Be sure to "Like" IAMNOTASTALKER on Facebook here and "Friend" me on my personal page here. You can also check out the IAMNOTASTALKER About Me page here. And you can follow me on Twitter at @IAMNOTASTALKER.
Until next time, Happy Stalking! 

Stalk It: Leslie's house from Parks and Recreation is located at 2358 Highland Avenue in Altadena.
53560