Jess' House from "New Girl"
Jun 7th, 2012 | By
Lindsay
| Category:
TV Locations
A couple of weeks ago, my good friend/fellow stalker Lavonna asked me to track down the residence where Jess (Zooey Deschanel) lived prior to moving into the ultra-cool Binford Building on fave show New Girl.  Jess' former house only appeared once on the series, in the Season 1 episode titled "Kryptonite", and thankfully I had already tracked down another location from that episode a few weeks prior – John O'Groats Restaurant in Rancho Park, which I blogged about here.  I had an inkling that Jess' former dwelling was most-likely located near O'Groats (since location managers tend to stick to sites in close proximity to each other while filming an episode), so I started searching aerial views of neighborhoods adjacent to the eatery and, sure enough, stumbled upon the home fairly quickly.  Yay!  So after dragging the Grim Cheaper out to John O'Groats for breakfast in mid-May, we headed right on over to stalk the place.
In the "Kryptonite" episode of New Girl, Jess – with her eccentric new roommates, Nick (Jake M. Johnson), Schmidt (Max Greenfield) and Winston (Lamorne Morris), and her best friend, Cece (Hannah Simone), in tow – returns to her former residence to demand her television set and clothes back from her cheating ex-boyfriend, Spencer (Ian Wolterstorff).  An argument, of course, ensues over one of Jess' t-shirts, resulting in the ever-hilarious Schmidt slapping Spencer across the face, using his pinky ring for extra force.  Gotta love it!  As you can see below, Jess' former house looks much the same in person as it did onscreen.  For whatever reason, producers covered over the side porch area with a large fern and removed the hinges and kick plate from the front door, but other than that, the place appears just as it did in the episode.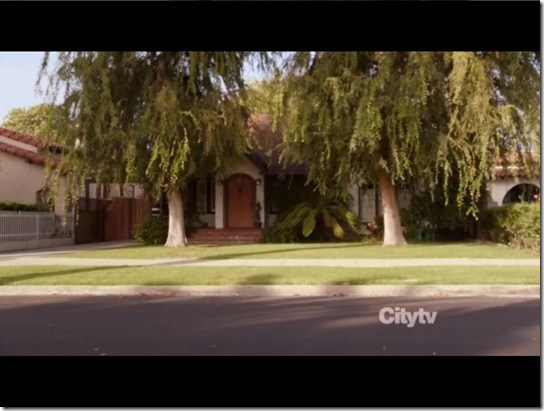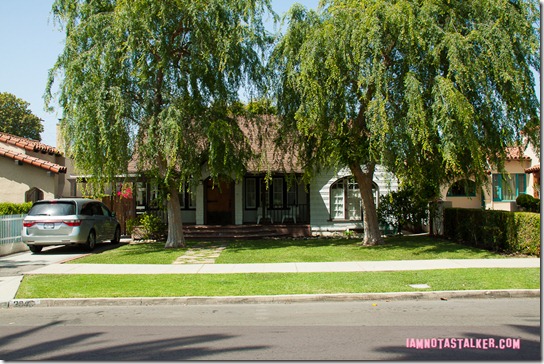 Even though, in real life, the 1923-era house only boasts a scant three bedrooms, three baths, and 2,200 square feet of living space, it sold this past March for just under $1 million!  Welcome to L.A., my fellow stalkers!  You can check out the property's real estate listing here.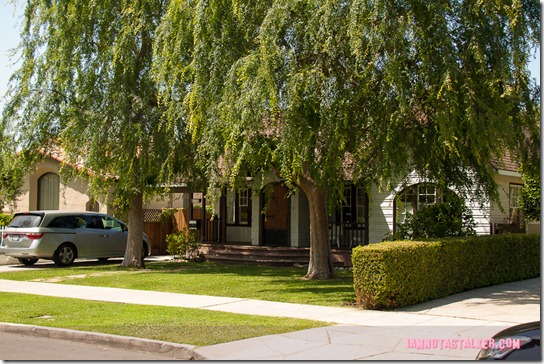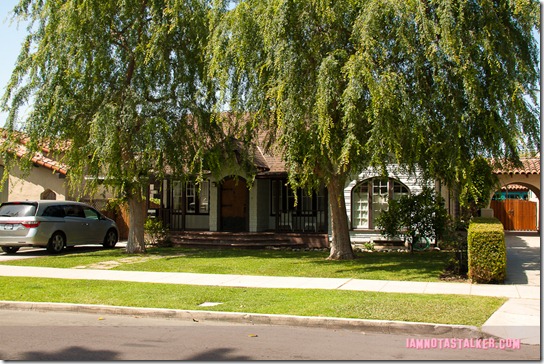 Oddly enough, a different residence stood in for Jess and Spencer's home in New Girl's pilot episode.  While only the interior of a house was shown in that episode (in the scene in which Jess catches Spencer cheating) it is not the same property that  was used in "Kryptonite", as you can see in the screen captures pictured below as compared to the photographs on the home's real estate listing.  [What do y'all think of my photo collage below, by the way?  I am trying out some different photography editing websites, like PicMonkey (my favorite so far), and experimenting with different collages, fonts, shapes, etc. in order to step things up.  Do any of you have a photo editing site that you would recommend?]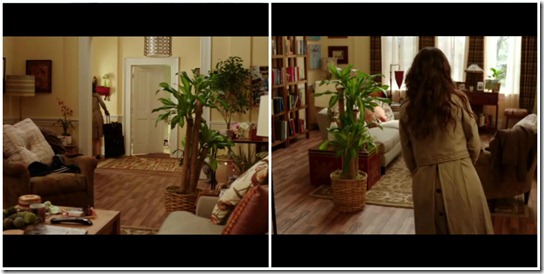 I am ABSOLUTELY OBSESSED with the collage capabilities of Polyvore (a fashion website, on which I made the graphic below) and am looking for a similar site, but one with which I would be able to edit my own photographs instead of simply using site-provided pics – something similar to Photoshop, but easy to use.  The GC purchased Photoshop Elements, the dumbed-down version of Photoshop, for me and I could not even get past the set-up screen!  #Idon'tgetlayers!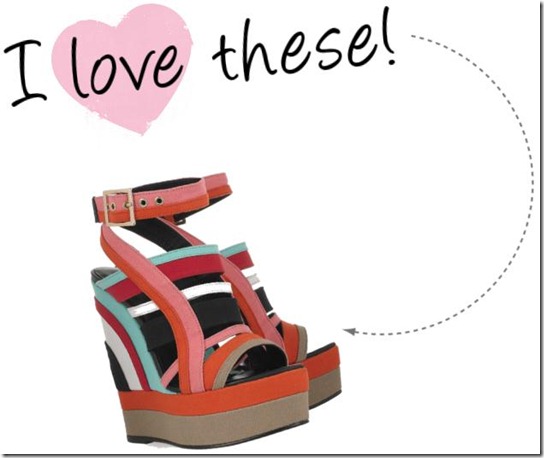 Be sure to "Like" IAMNOTASTALKER on Facebook here and "Friend" me on my personal page here.  You can also check out the IAMNOTASTALKER About Me page here.  And you can follow me on Twitter at @IAMNOTASTALKER.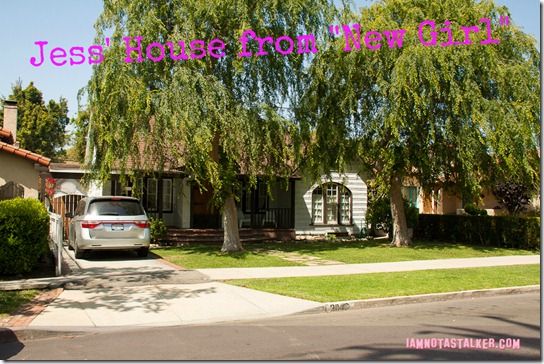 Until next time, Happy Stalking! 

Stalk It: Jess' house, from the Season 1 episode of New Girl titled "Kryptonite", is located at 2045 Pelham Avenue in Century City.
53736