Red Carpet Wine & Spirits from "Crazy, Stupid, Love."
Jun 19th, 2012 | By
Lindsay
| Category:
Movie Locations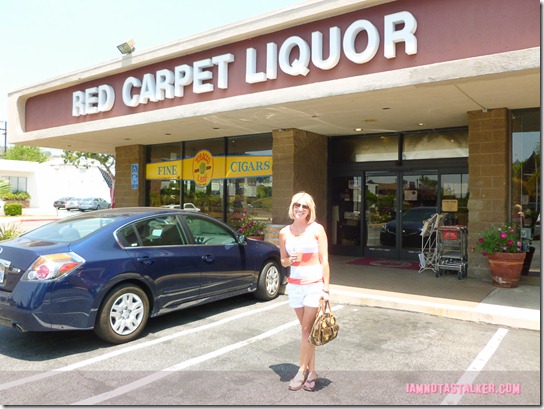 A couple of weeks ago, a fellow stalker named Emily wrote a comment on my post about the Weaver house from fave movie Crazy, Stupid, Love. in which she informed me that the liquor store that appeared in the flick was Red Carpet Wine & Spirits (what a great name!) in Glendale.  As fate would have it, I had been looking for that wine shop for what seemed like ages and could NOT have been more excited to read Emily's comment.  So I dragged the Grim Cheaper right on over there a few days later and, amazingly enough, our visit turned out to be one of the best stalks of my entire "career"!  Thank you, Emily!
As soon as we set foot in Red Carpet Wine & Spirits, owner H.K. Hedlund walked up to us to ask if he could help us find anything.  When I explained the reason behind our visit, he immediately directed us to the exact spot where filming took place and then proceeded to fill us in on tons of behind-the-scenes information.  (And yes, I was definitely pinching myself!)  H.K. ended up chatting with us for well over an hour, showed us photographs he had taken of the Crazy, Stupid, Love. shoot, dished on some of the celebs who have been spotted in his shop over the years, and told me that I could take all of the pictures of the place that I wanted.  Um, yes please!  As you can imagine, I was in absolute heaven!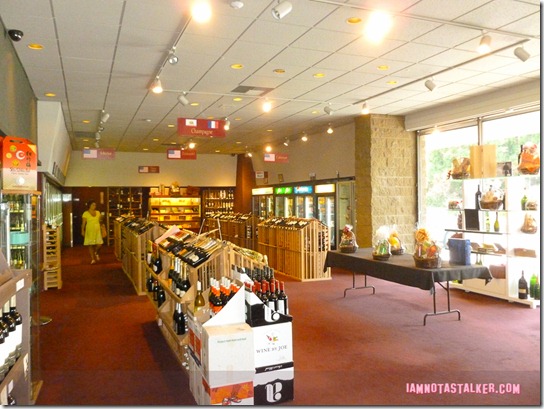 Red Carpet Wine & Spirits was originally founded in 1964 by a man named John Vincenti.  Twenty-three years later it was purchased by a retailer named David Dobbs, who, after deciding he wanted to move to Bakersfield, put the place on the market once again in late 2006.  Hearing the shop was for sale, many of Dobb's longtime employees quit and, in a twist of fate, H.K., who at the time owned an importing and wholesale beer business, was brought on to help out during the busy holiday season.  H.K. ended up liking the place so much that he purchased it, along with his wife, Lisa, in October 2007.  After taking over, the duo, who both grew up in nearby Arcadia, added an adorable wine-tasting room (pictured below) featuring three Enomatic wine dispensers which offer 2-ounce pours for as little as $2.  Red Carpet, which boasts a huge and loyal following, hosts numerous onsite events in the wine room each year, including a book signing in July 2010 which featured Jennifer Aniston's private chef, Jewels Elmore, who authored "The Family Chef: Make Your Kitchen the Heart of your Family".  So incredibly cool!  The wine-tasting room can also be booked out for private parties which run from $10 to $20 per person.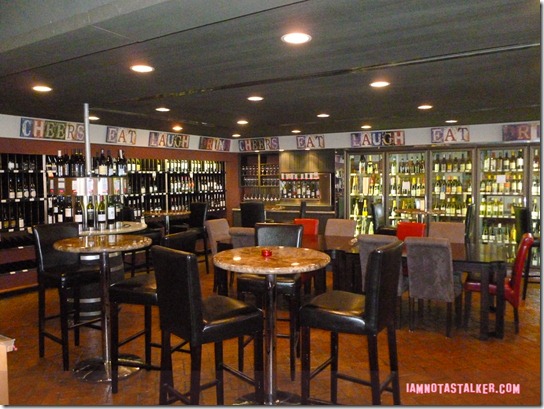 Red Carpet, which WineSeller Magazine deemed "One of California's most renowned wine shops", currently carries over 1,200 different wines, 1,500 different spirits and 800 different beers, procured from all over the world.  Unlike most run-of-the-mill wine stores, the oenophiles who work there actually sample every single libation that lines their shelves, so when I asked for a dry, average-priced champagne recommendation, H.K. was able to speak from experience.  The champagne he directed me towards, which I enjoyed on my birthday, was fabulous!  H.K. prides himself on his staff's superior customer service, which I was lucky enough to witness firsthand.  When I inquired about the most recent vintage of Marilyn Merlot wine (which you may remember me blogging about here), H.K. informed me that they were sold out, but that he would track down a bottle for me and deliver it right to my door.  When I told him that was not necessary, being that I live about ten minutes from the shop and could easily come by to pick it up, he insisted and informed me that home delivery was just one of the many services that he and his team offer, free of charge mind you!  Red Carpet is an amazing wine shop and I honestly cannot more highly recommend stalking it – or throwing a party there!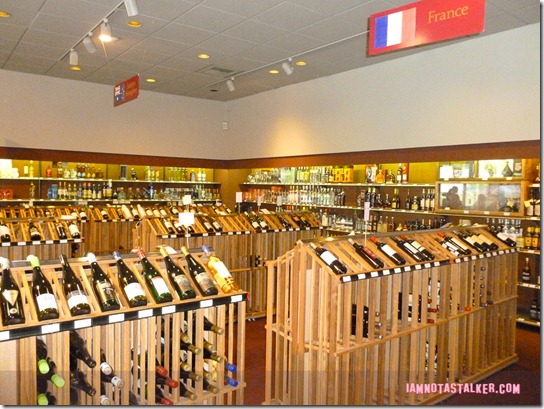 In Crazy, Stupid, Love., Red Carpet Wine & Spirits was where Jacob Palmer (cutie Ryan Gosling – sigh!) and Hannah (Emma Stone) shopped for wine before heading to Hannah's mom's house for dinner.  According to H.K., one of the movie's producers is a long-time customer of the shop, which is how it came to be used in the flick.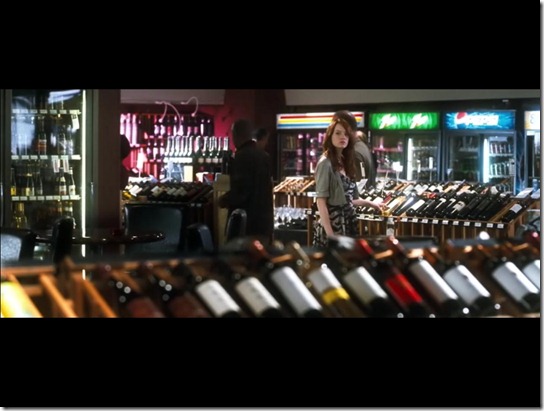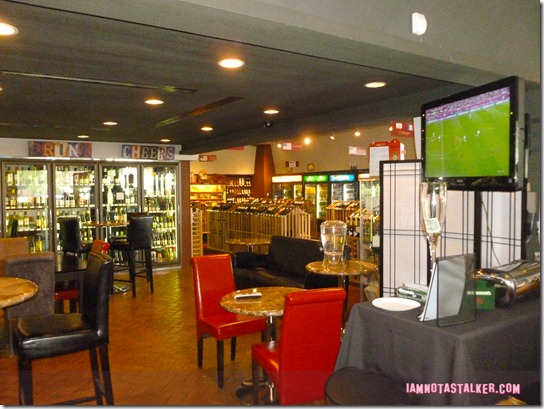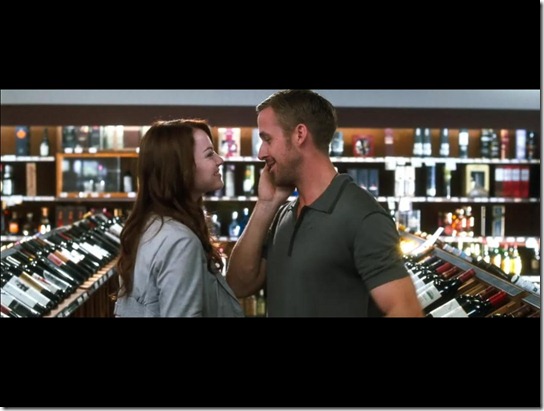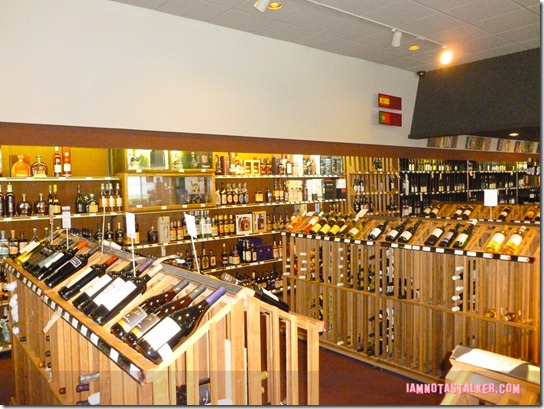 It was while there that Jacob made a phone call to his friend Cal Weaver (Steve Carell) and confided in him that he had met a girl who was a "game-changer".  So I , of course, just had to imitate Jacob talking on the phone while I was there.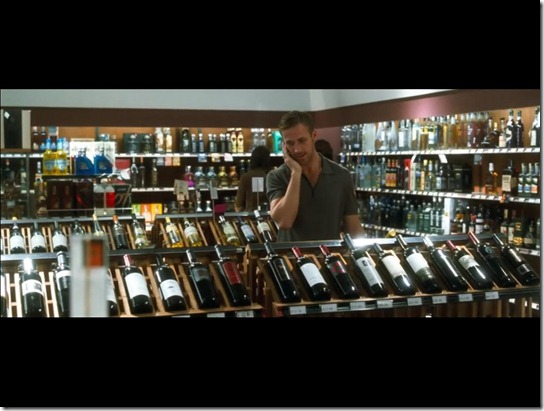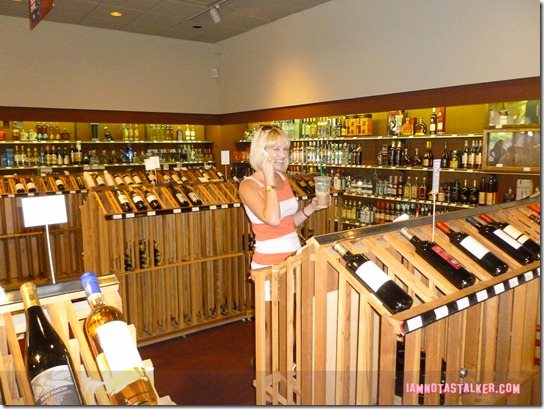 H.K. and Lisa even appeared briefly in the background of the scene!  How lucky are they?!?  You can check out some fabulous photographs that H.K. took during the filming here.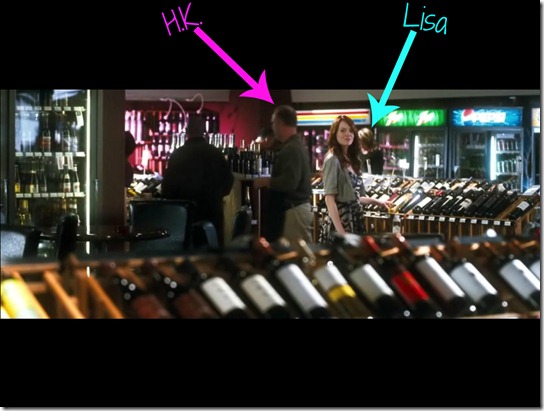 H.K. informed us that Red Carpet Wine had also appeared in the Season 5 episode of Desperate Housewives titled "Crime Doesn't Pay", in the scene in which Dave Williams (Neal McDonough), while shopping for wine with his new wife, Edie Britt (Nicollette Sheridan), ran into Father Drance (Don Moss), the priest who performed his then-wife and daughter's funeral a few years prior.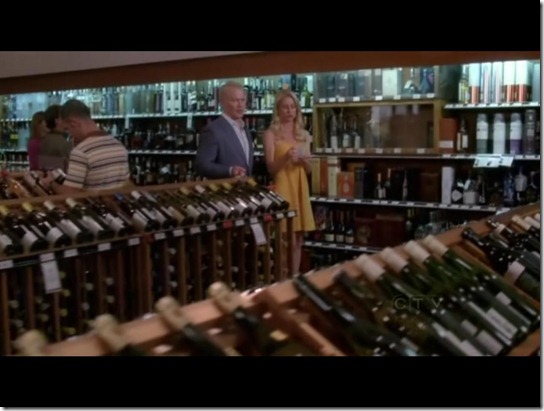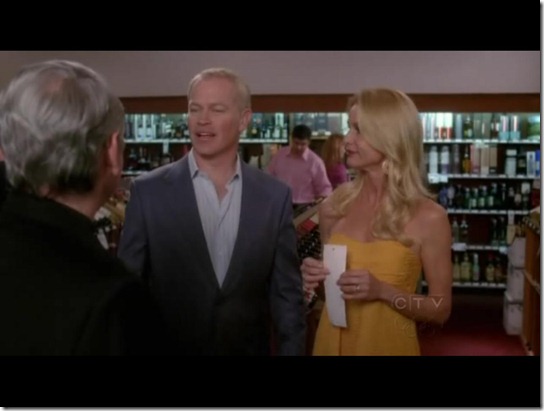 Be sure to "Like" IAMNOTASTALKER on Facebook here and "Friend" me on my personal page here.  You can also check out the IAMNOTASTALKER About Me page here.  And you can follow me on Twitter at @IAMNOTASTALKER.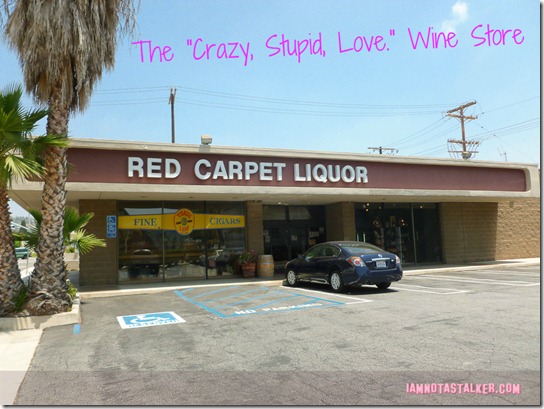 Big THANK YOU to fellow stalker Emily for telling me about this location! 
Until next time, Happy Stalking! 
Stalk It: Red Carpet Wine & Spirits, from Crazy, Stupid, Love., is located at 400 East Glenoaks Boulevard in Glendale.  You can visit the store's official website here.
54223