Riley's House from "The Client List"
Jul 16th, 2012 | By
Lindsay
| Category:
TV Locations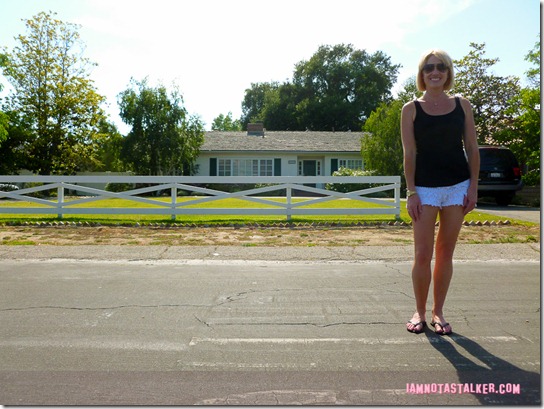 As I have mentioned many times before on this site, fellow stalker Owen, of the When Write Is Wrong blog, is the biggest Jennifer Love Hewitt fan this side of the Atlantic.  So when the actress' new show, The Client List, premiered in April, he, of course, immediately set about searching for locations from it.  He managed to track down quite a few of them, too, including "The Rub" massage parlor (which, ironically enough, has a significant Beverly Hills, 90210-connection, but I'll save that information for a future post) and the supposed Beaumont, Texas-area home where JLH's character, Riley Parks, lives with her two children, Travis Parks (Tyler Champagne – um, LOVE that last name!) and Katie Parks (Cassidy Guetersloh).  So while out doing some stalking with Mike, from MovieShotsLA, a few weeks back, the two of us dropped by to stalk the abode.
Riley's one-story, ranch-style house appears regularly each week on The Client List.  Quite a few areas of the home are featured on the series, including the front exterior . . .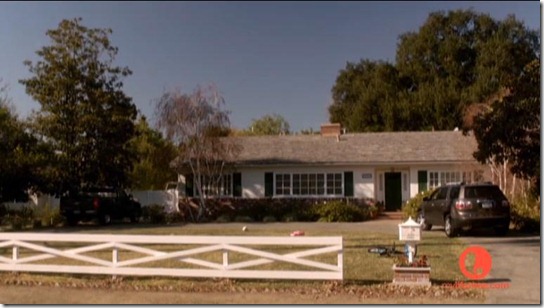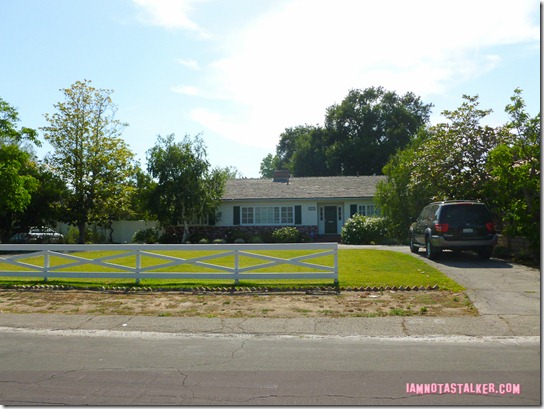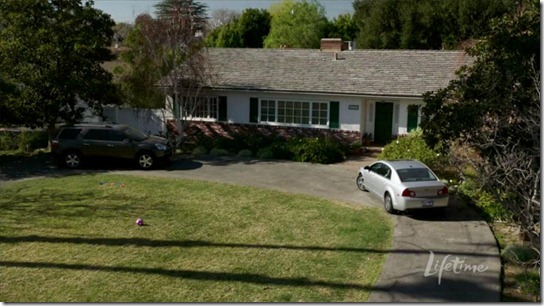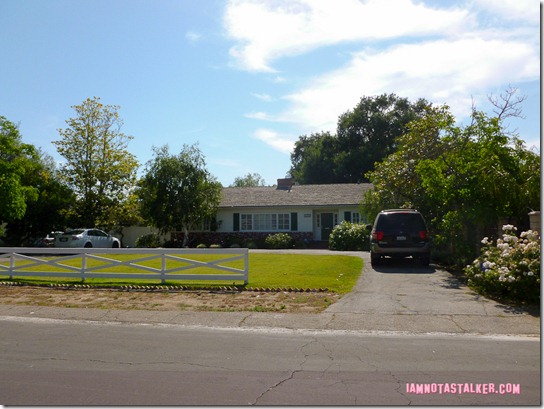 . . . and the backyard.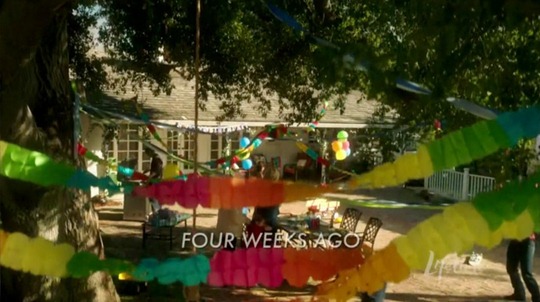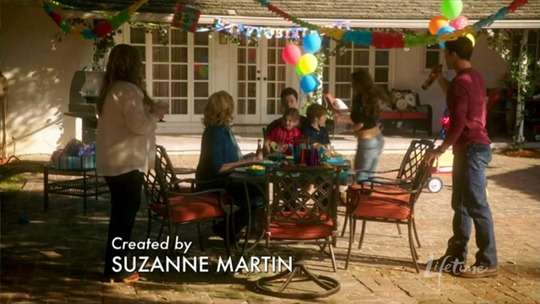 If I had to guess, I would say that the real life interior of the home was used in the pilot episode of the series, which was titled "The Rub of Sugarland", and was then recreated on a soundstage for the episodes that followed.  Unfortunately though, I could not find any interior shots of the property with which to verify that hunch.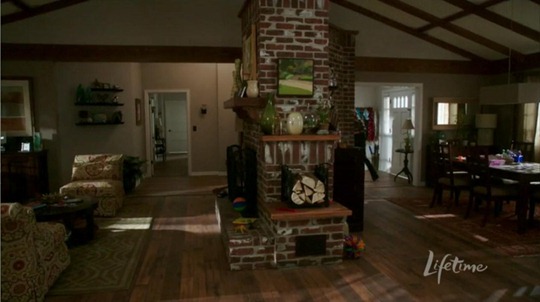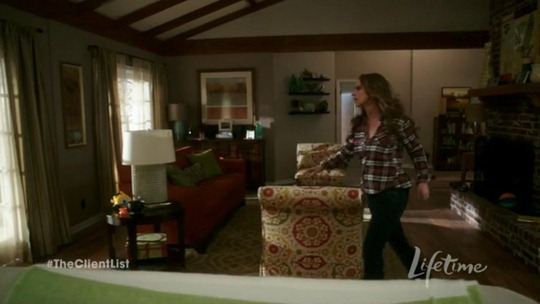 I absolutely LOVE, LOVE, LOVE Riley's kitchen, by the way.  Drool!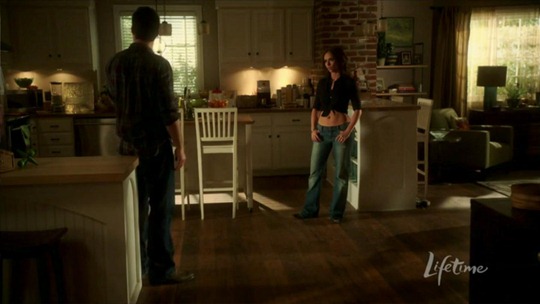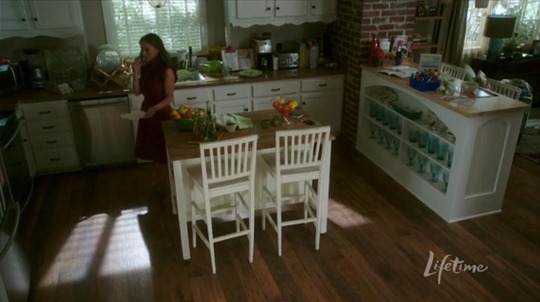 In real life, the abode, which was built in 1946, boasts two bedrooms, two baths, 1,836 square feet, and 0.36 acres of land.  And, as you can see below, it looks pretty much exactly the same in person as it does onscreen – minus the Parks family's white mailbox, which was just a prop brought in for the filming.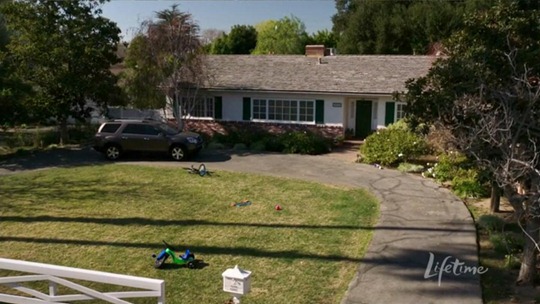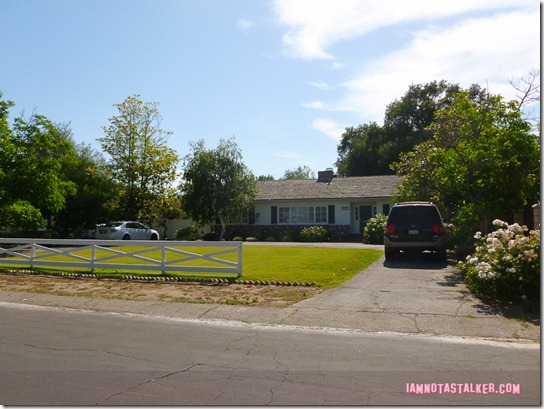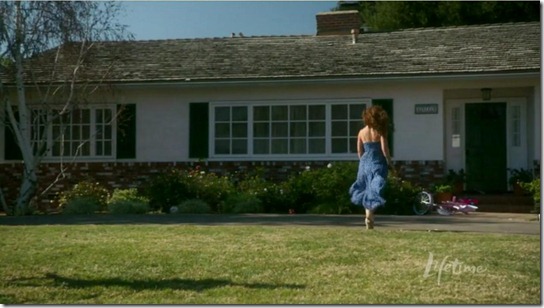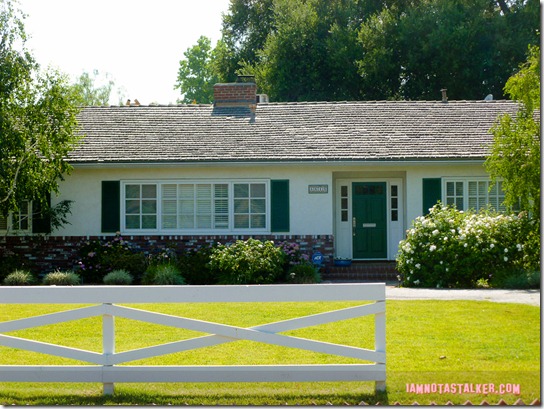 We happened to meet a super-nice neighbor while we were stalking the place and he told us that the white fence in the home's front yard was installed specifically for the show to make the property appear more "Texas-like".  The owners ended up liking it, though, and decided to leave it up after filming for the season had been completed.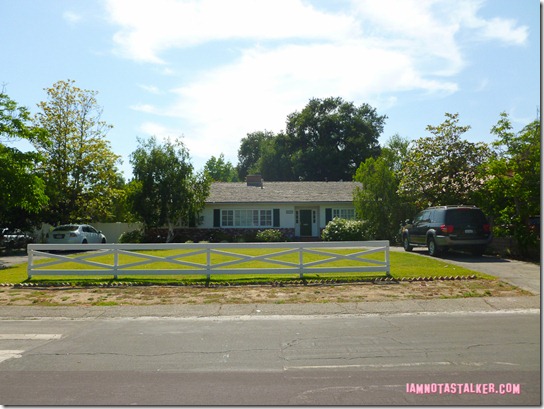 Before doing research for today's post, I had no idea that The Client List was based upon a true story about an actual mom named Crystal Burchett and an actual prostitution scandal that rocked the small town of Odessa, Texas.  In January 2005, Texas Monthly magazine published an expose on the scandal titled "She Had Brains, a Body, and the Ability To Make Men Love Her", which Jennifer Love Hewitt's production company, Fedora Films, later purchased the rights to.  The article was then turned into the hit Lifetime Television Movie The Client List, which premiered in July 2010.  A little over a year later, Lifetime greenlit a television series based upon that movie and the rest, as they say, is history.  I highly recommend checking out the Texas Monthly article as it is an absolutely fascinating read!  I tried to dig up some photographs of Crystal Burchett, whom Jennifer Love's character is based upon, but I could not find any anywhere.  And while the article describes the former homecoming-queen-turned-prostitute as not a "run-of-the-mill whore" (LOL) and having a "bubbly personality" and "girlish looks that made her irresistible" (which could very well be a description of JLH), I am going to go out on a limb and guess that the real life Crystal was nowhere near as good-looking.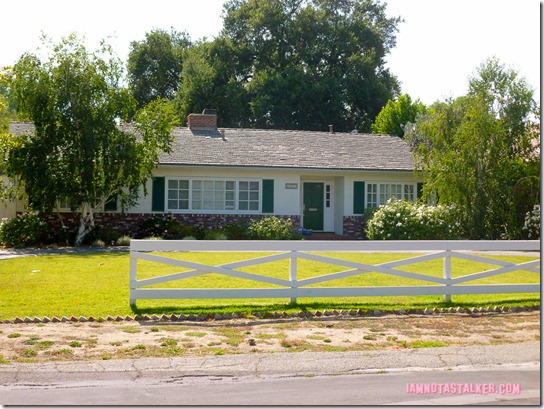 I have to admit that I actually really like The Client List.  It is a sweet show and Colin Egglesfield is not hard to look at, either. 

I do have to say, though, that JLH's eyelashes in the series are completely distracting!  She looks like she could take flight with those things!  Ridic!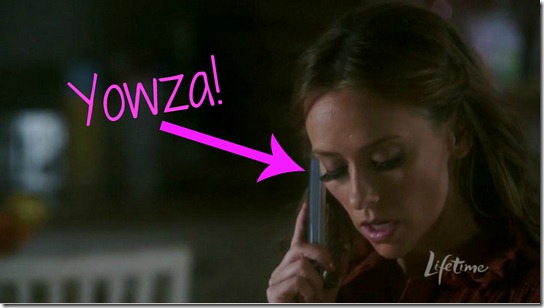 Be sure to "Like" IAMNOTASTALKER on Facebook here and "Friend" me on my personal page here.  You can also check out the IAMNOTASTALKER About Me page here and you can follow me on Twitter at @IAMNOTASTALKER.  And don't forget to take a look at my other blog, The Well-Heeled Diabetic, here.
Big THANK YOU to Owen, from the When Write Is Wrong blog, for finding this location!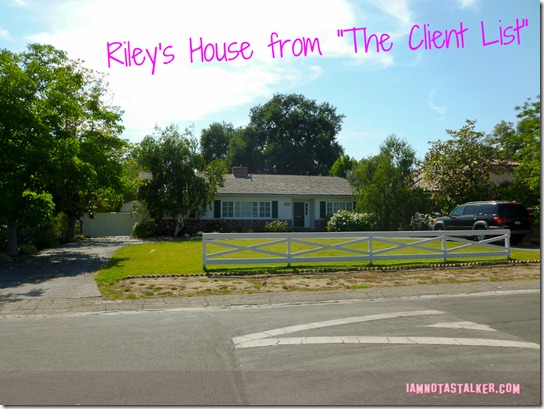 Until next time, Happy Stalking! 

Stalk It: Riley's house from The Client List is located at 6619 Peach Avenue in Van Nuys.
55230