Pickwick Bowl from "Parks and Recreation"
Jul 19th, 2012 | By
Lindsay
| Category:
TV Locations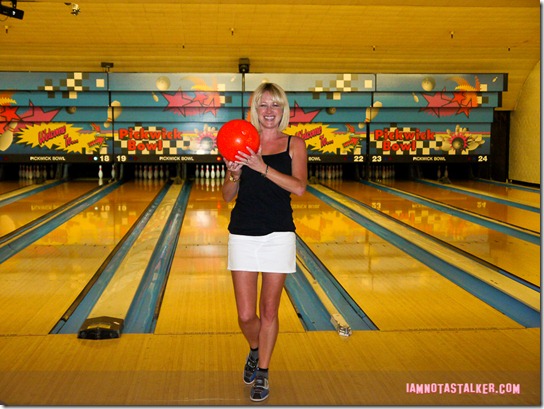 While watching the Season 4 episode of Parks and Recreation titled "Bowling for Votes" back in June, I wondered aloud about at which bowling alley filming had taken place.  The Grim Cheaper, who happened to hear me, looked up from his ever-present laptop and said, "That's Pickwick Bowl – part of Pickwick Gardens – in Burbank."  Well, I just about fell right off my chair over the fact that he had recognized a filming location (that literally never happens!) and immediately grabbed my iPhone to look up photographs of the place to see if he was right.  Sure enough, he was!  Thanks, honey!  So the two of us ran right out to stalk the alley – and do some bowling – just a few days later.  And I have to say that we had an absolute blast while there!
Pickwick Gardens, which, in its earliest incarnation, housed a trailer park and swimming pool, first opened in the 1940s and was known as Pickwick Swim Park.  There are rumors that the place was named after the "Mr. Pickwick" character from Charles Dickens' first novel, The Pickwick Papers.  As legend has it, the complex's original logo featured a cartoon representation of Mr. Pickwick and some Disney imagineers, who worked just down the street, created a replica of it – in the form of a ghost hanging from a chandelier – for the ballroom scene of Disneyland's Haunted Mansion ride.  Whether that is true or not remains to be seen, but it certainly makes for a good story. 

In the 1950s, the complex was sold to new owners who changed the name of the place to Pickwick Recreation Center and added an ice skating rink, a 781-space drive-in movie theatre (which has since closed), a restaurant named the Five Horseman Inn (which has also since closed), and a bowling alley.  The Pickwick Pool was, sadly, filled in sometime during the 80s and the area transformed into a spacious, two-and-a-half-acre garden, which is used today as a wedding and event venue and after which the complex is now named.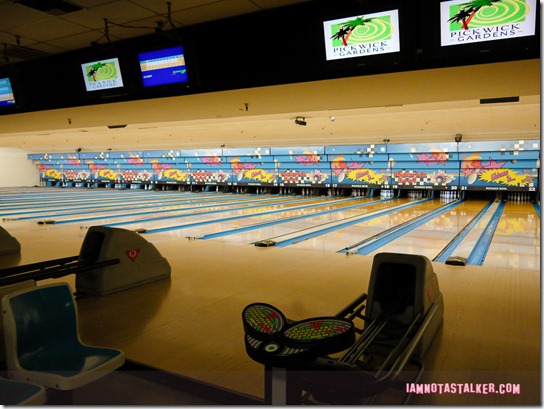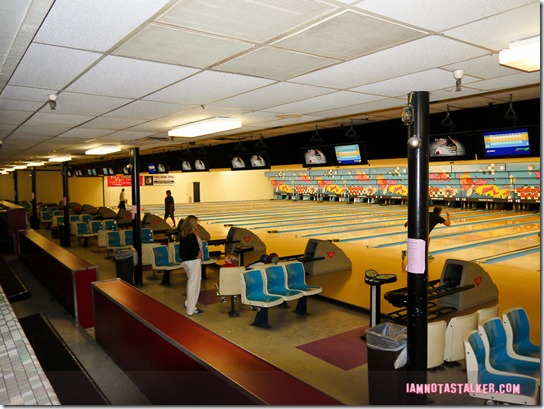 On an interesting filming side-note – the Pickwick Drive-In Theatre was where a forlorn Danny Zuko (John Travolta) sang the song "Sandy" in the 1978 classic Grease.  The drive-in was sadly shuttered and demolished in 1989 in order to make way for a strip mall, which reminds me of one of my favorite lines from the movie You've Got Mail. In an email to Joe Fox (Tom Hanks), Kathleen Kelly (Meg Ryan) writes, "People are always telling you that change is a good thing, but all they're really saying is that something you didn't want to happen at all has happened.  My store is closing this week.  I own a store – did I ever tell you that?  It's a lovely store and in a week it will be something really depressing, like a Baby Gap."  And while the Pickwick Drive-In strip mall does not currently house a Baby Gap, it does feature a Pavilion's grocery store, an El Pollo Loco, a Staples, and a dry cleaner – all of which are just as equally depressing.  The one plus?  There is a Starbucks. 

You can check out some photographs of what the Pickwick Drive-In Theatre used to look like here.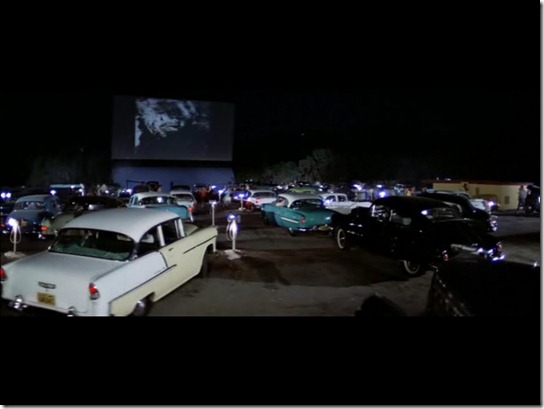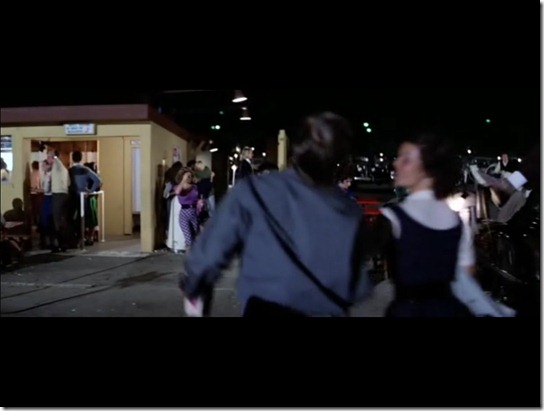 I honestly cannot more highly recommend stalking Pickwick Bowl!  The GC and I spent the entire afternoon there and had such a fabulous time!  Although I was a little bummed out that the bar did not have champagne.  After I came back from inquiring about it, the GC said, "Did you actually think that a bowling alley would serve champagne?"  Um, yes, yes I did!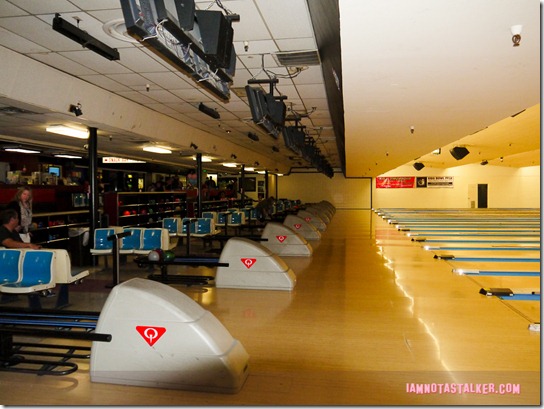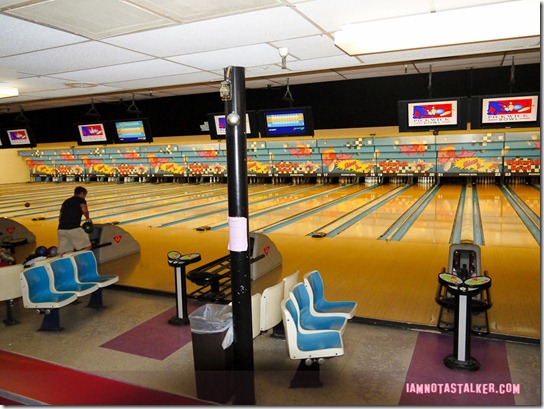 Besides being a filming location, Pickwick Bowl is also something of a celebrity hot spot.  Adam Sandler rents out the entire complex each year for his Happy Madison holiday party, at which he has hosted such guests as Tom Cruise, Katie Holmes (and Suri!), AJ Michalka, Aly Michalka, Kate Hudson, Brett Ratner, Penelope Cruz, Jackson Browne, Maria Bello, Kevin James, Bryan Greenberg, Jennifer Love Hewitt, Tom Green, Rob Schneider, Demi Moore, Nick Swardson, and David Arquette.  Man, what I wouldn't give to score an invite to that thing! 

Nick Jonas and Miley Cyrus were also spotted bowling at Pickwick back in February of 2011.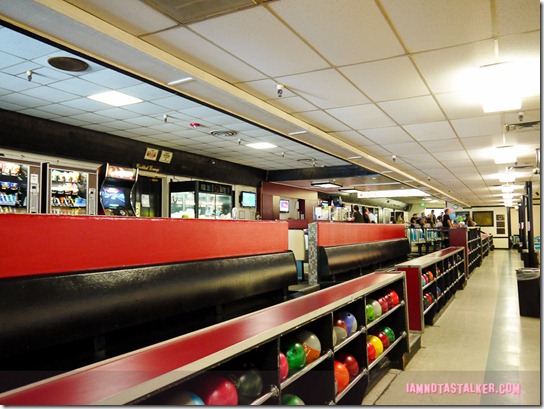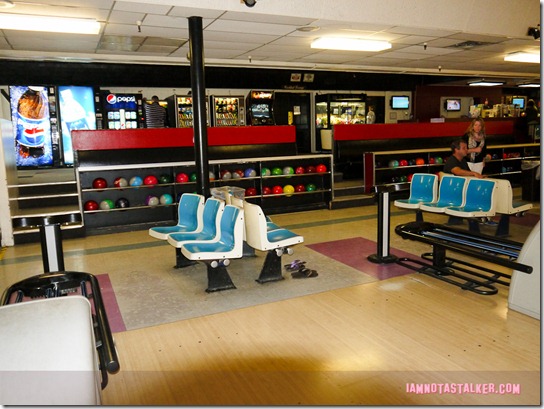 In the "Bowling for Votes" episode of Parks and Recreation, Ben Wyatt (Adam Scott) holds a focus group to see how Pawnee citizens feel about city council candidate Leslie Knope (Amy Poehler).  One particularly crusty man in the group named Derek (Kevin Dorff) announces that he would not vote for Leslie because "she doesn't seem like the kind of person you could go bowling with."  Leslie, of course, becomes absolutely fixated by the man's statement and convinces Ben to host a bowling night for her campaign at "Ricky's Rock N' Roll Bowl", to which she invites Derek in an attempt to win him over.  That, of course, does not happen and Ben ends up punching Derek in the face after Derek calls Leslie a b*tch.  Gotta love P&R!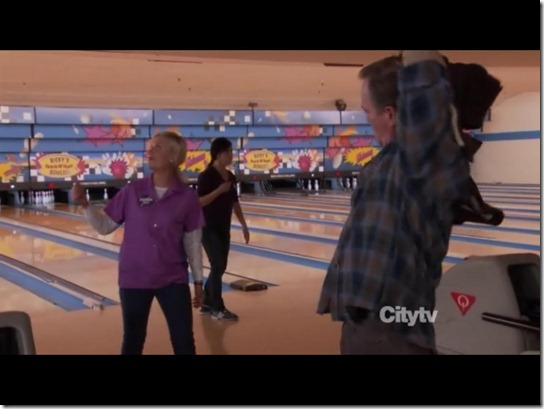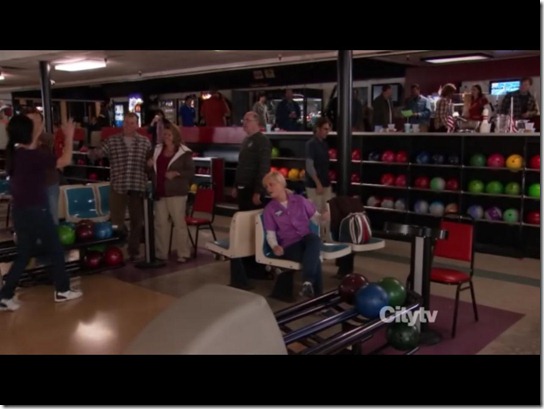 While at the alley, Ron Swanson (Nick Offerman) tells Leslie that Ricky's Rock N' Roll Bowl has his "favorite restaurant in Pawnee".  LOL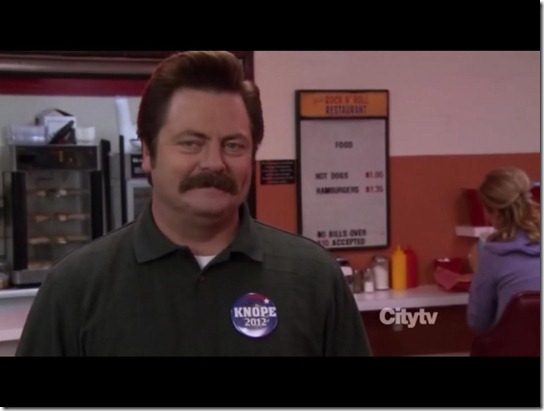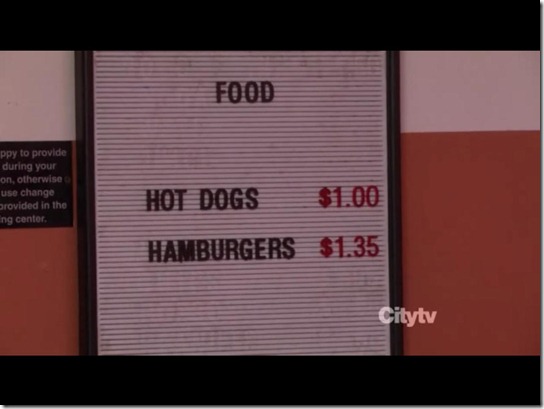 And I just have to say here that I love, love, love that Tom Haverford (Aziz Ansari) showed up carrying a Louis Vuitton Ellipse MM as his bowling bag!  A man after my own heart, I swear!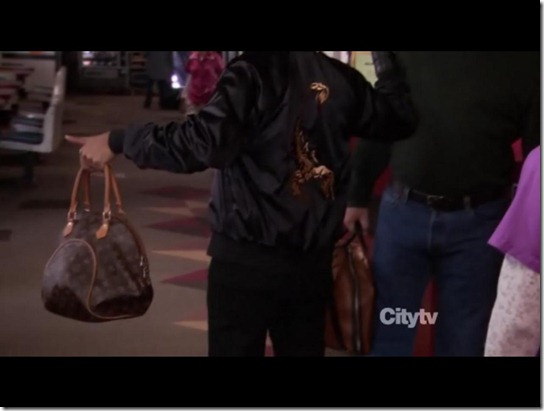 And I am not at all ashamed to admit – despite the fact that several people were laughing at me! – that, while at Pickwick, I bowled granny-style, just like Tom did in the episode.  And I scored more than a few strikes doing so.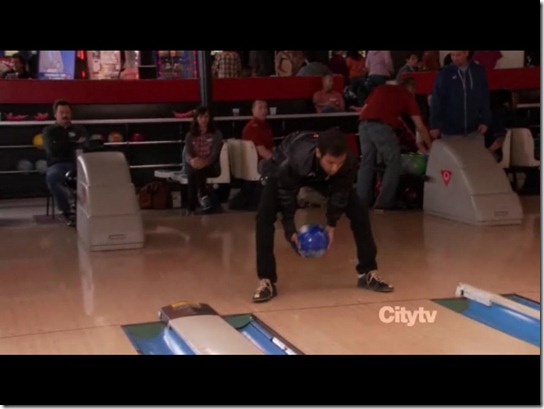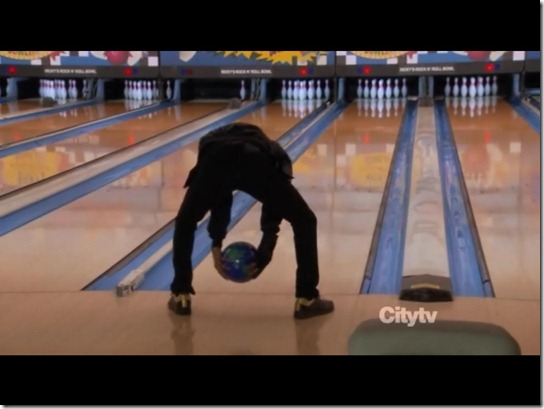 Be sure to "Like" IAMNOTASTALKER on Facebook here and "Friend" me on my personal page here.  You can also check out the IAMNOTASTALKER About Me page here and you can follow me on Twitter at @IAMNOTASTALKER.  And don't forget to take a look at my other blog, The Well-Heeled Diabetic, here.
Until next time, Happy Stalking!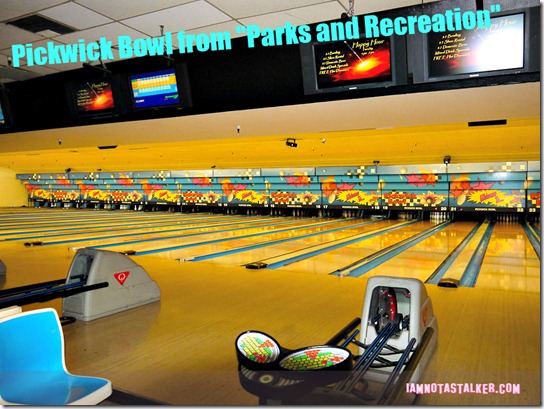 Stalk It: Pickwick Bowl, from the "Bowling for Votes" episode of Parks and Recreation, is located at 1001 Riverside Drive in Burbank.  You can visit the bowling alley's official website here.
55436