Angela Bennett's House from "The Net"
Jul 24th, 2012 | By
Lindsay
| Category:
Movie Locations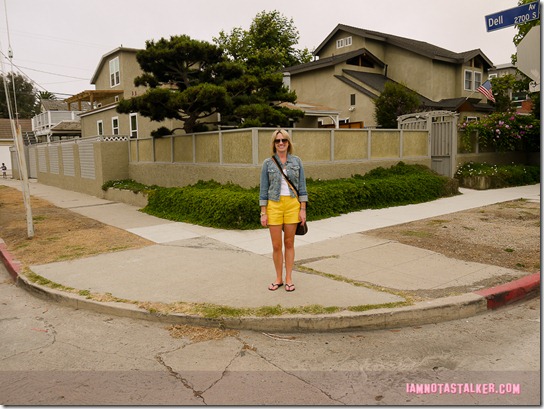 Two weekends ago, while Mike, from MovieShotsLA, and I were driving around looking for a parking place in Venice Beach (NEVER an easy task!), we passed by the dwelling pictured above and he announced, "That's the house where Sandra Bullock lived in The Net."  Well, as you can imagine, I was absolutely bowled over to learn this bit of information and asked him to pull the car over immediately so that we could properly stalk the place.  And while I had not seen The Net in years, stalking the home had me absolutely itching to watch it again, so I popped in my DVD of it just as soon as I got home later that night.  I was a bit worried that the flick might be outdated, being that technology has advanced so far from where it was back in 1995 when The Net was filmed, but I am very happy to report that it was still pertinent to today's world and I was on the edge of my seat the whole time!
In The Net, reclusive software engineer Angela Bennett (Sandra Bullock) lives in a tiny beach bungalow located at the fictional address of "407 Finley Avenue" in Venice, until her identity is stolen by ruthless computer hackers who want her dead.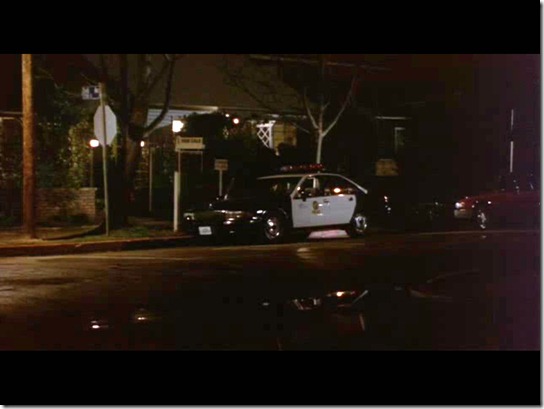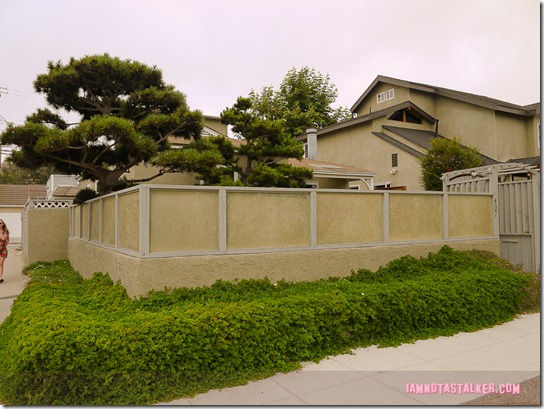 Sadly, as you can see below, Angela's house looks quite a bit different today than it did when The Net was filmed 17 years ago.  There is now a large fence surrounding the property and completely blocking it from view, which is ironic being that Angela had her lattice fence removed at the end of the flick in an effort to become less reclusive.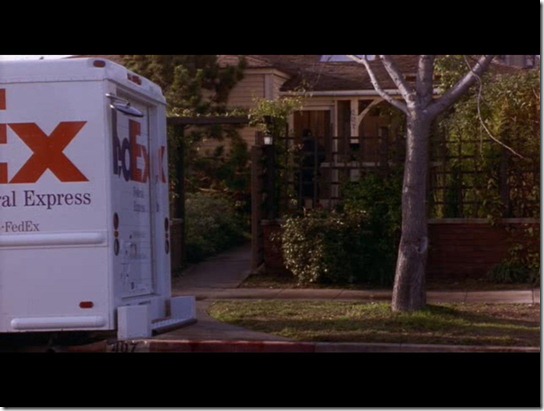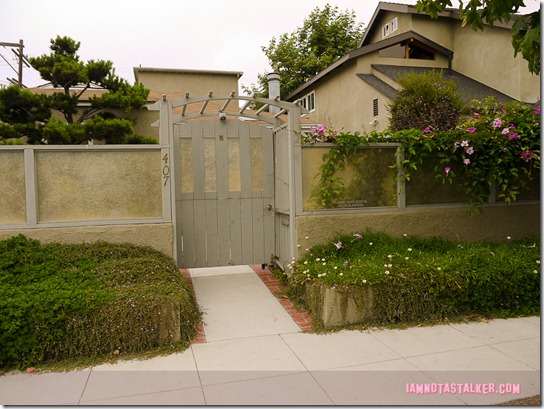 The fence also has a sign printed on it which reads, "Please don't step in or on planters".  I am not sure if that is a message directed toward those stalkers who attempt to sneak a better peek at the property or to random passersby in general, but I am guessing the former. Either way, I got a kick out of it.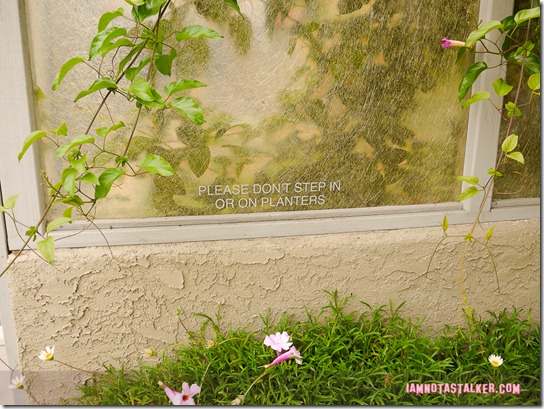 In real life, the house, which was originally built in 1941, measures 2 bedrooms, 1 bath, and 1,076 square feet.  According to fave website Zillow, the tiny property is currently worth an estimated $833,200!  Welcome to California, folks!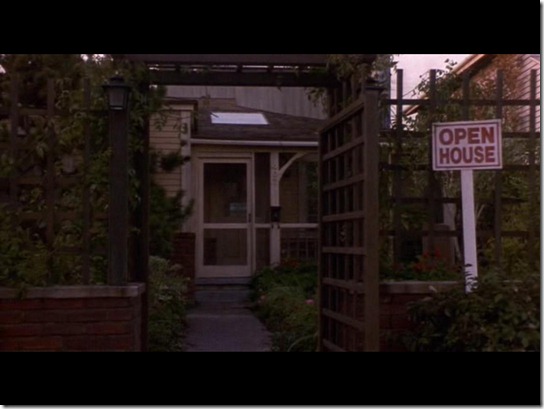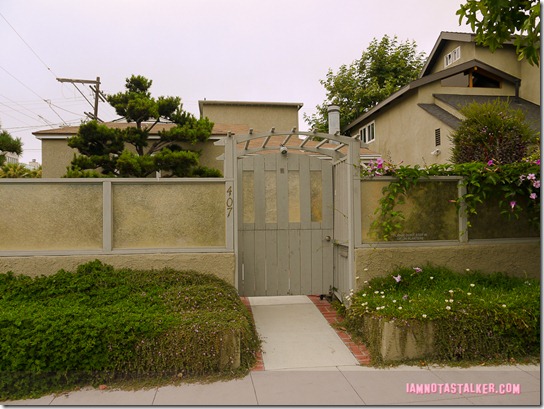 I am fairly certain that the real life interior of the home was also used in the filming.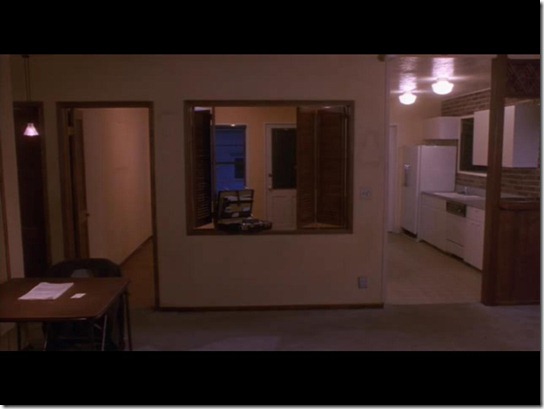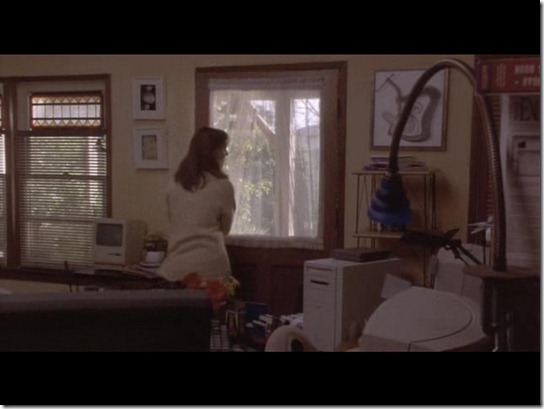 In the flick, after Angela Bennett (Sandra Bullock) realizes that her identity – and house! – has been stolen, she escapes out of her former home's bathroom window and runs through a side fence and out onto the street toward the Venice Canals.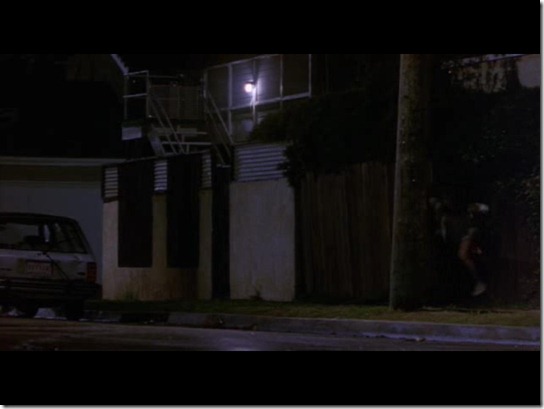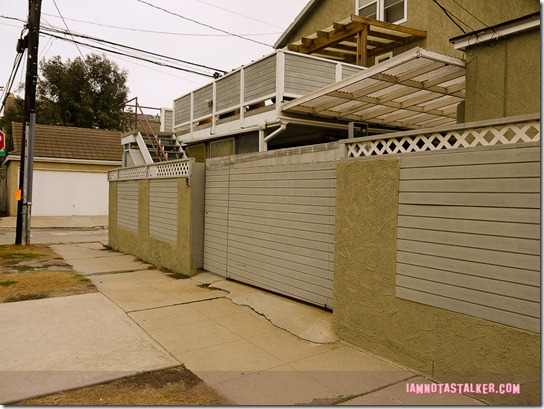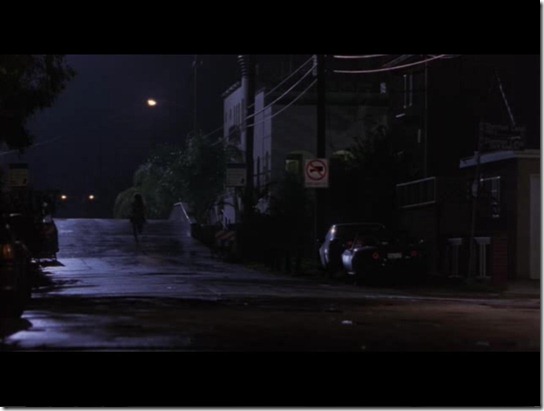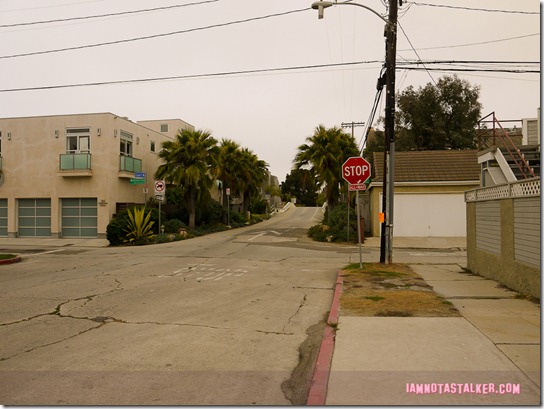 Be sure to "Like" IAMNOTASTALKER on Facebook here and "Friend" me on my personal page here.  You can also check out the IAMNOTASTALKER About Me page here and you can follow me on Twitter at @IAMNOTASTALKER.  And you can take a look at my latest post about one of my favorite to-go meals on my other blog, The Well-Heeled Diabetic, here.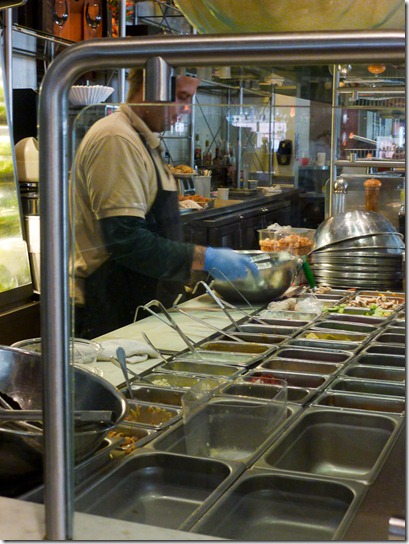 Big THANK YOU to Mike, from MovieShotsLA, for telling me about this location!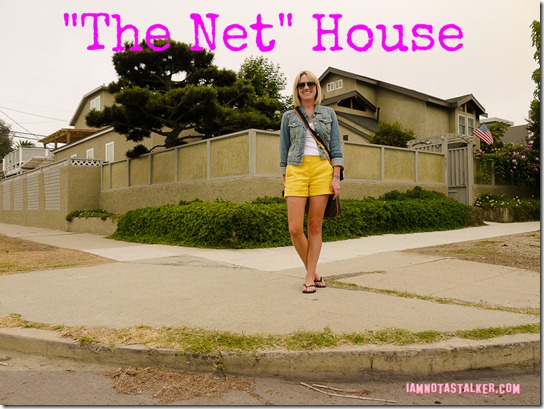 Until next time, Happy Stalking! 

Stalk It: Angela Bennett's house from The Net is located at 407 28th Avenue in Venice.  After Angela realizes that her home has been stolen from her, she runs out of the property's side gate on Dell Avenue and heads north towards the Venice Canals.
55576