Elvis Presley's Honeymoon Hideaway
Jul 25th, 2012 | By
Lindsay
| Category:
Celebrity Homes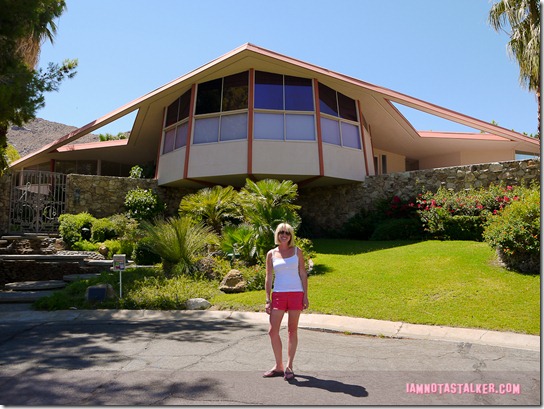 While visiting my parents in the Coachella Valley last month, Mike, from MovieShotsLA, suggested that I do a re-stalk of the desert home where Elvis Presley and his new bride, Priscilla, spent their honeymoon in 1967.  I had originally stalked and blogged about the property way back in March 2008, when my website was just a few months old, but because the post (which you can read here) was a mash-up of sorts about several Palm Springs-area celebrity vacation homes, Mike thought it would be a good idea to re-visit the location and dedicate a post solely to it.  So I dragged the Grim Cheaper right on over there on our way out of town.
The Elvis Honeymoon Hideaway, as it is commonly known, was designed in 1960 by architect William Krisel for real estate developer Robert Alexander, owner of the The Alexander Construction Company, who built the pad himself, at a cost of $300,000, for his wife, Helene.  Together, Alexander and Krisel had constructed almost 2,000 homes in the Palm Springs-area, most notably in what came to be referred to as the "Alexander Tract", which, according to a February 2009 Palm Springs Life article, historian Alan Hess called the "largest Modernist housing subdivision in the United States".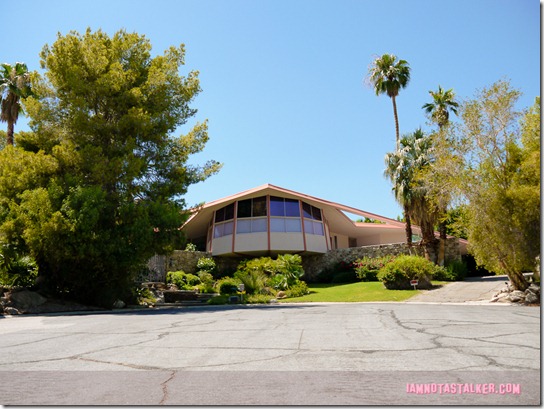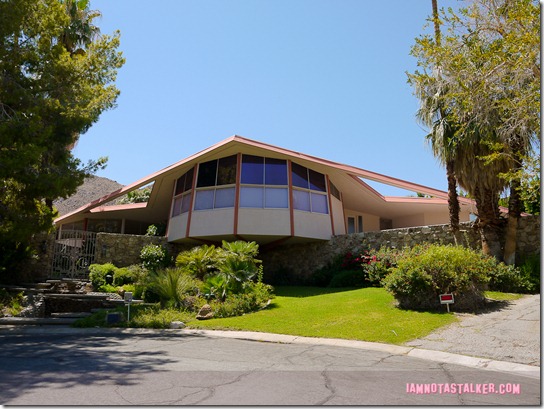 The design of the house consists of four perfect circles built on three levels and incorporates many circular elements, including a 64-foot circular banquette couch that surrounds a circular fireplace and a circular-shaped kitchen that curves around a rounded stove.  And, as you can see below, the pathway leading to the front door is made up of overlapping circular steps.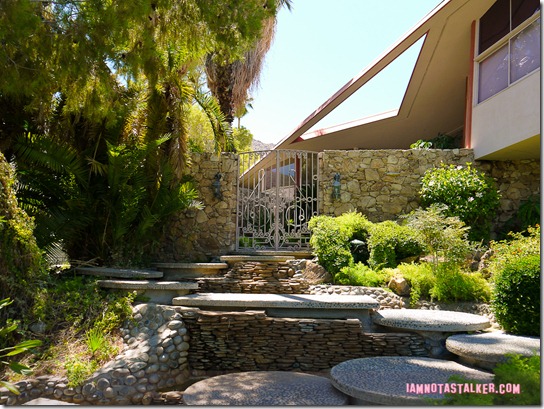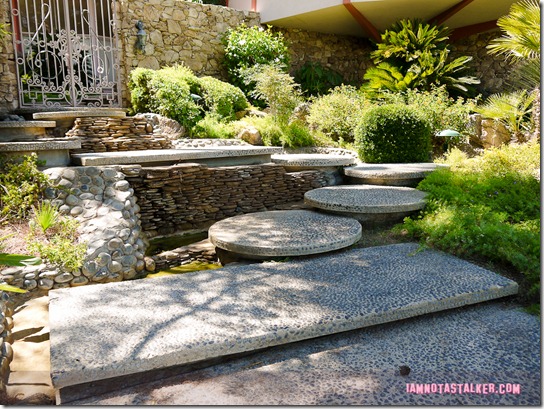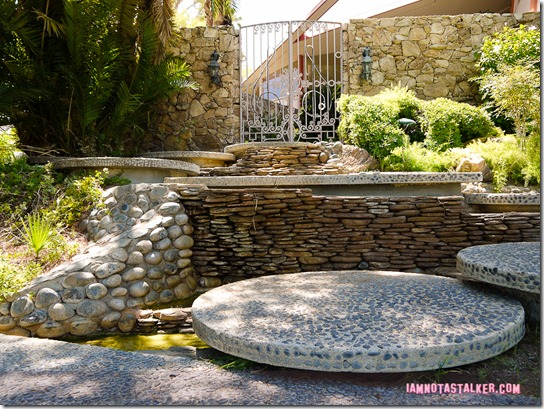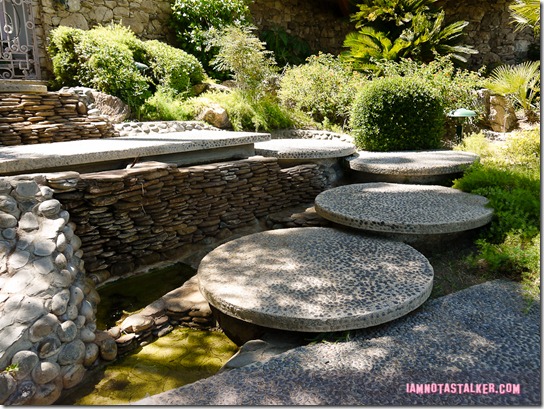 I absolutely LOVE the musical clefs on the home's front gate, by the way.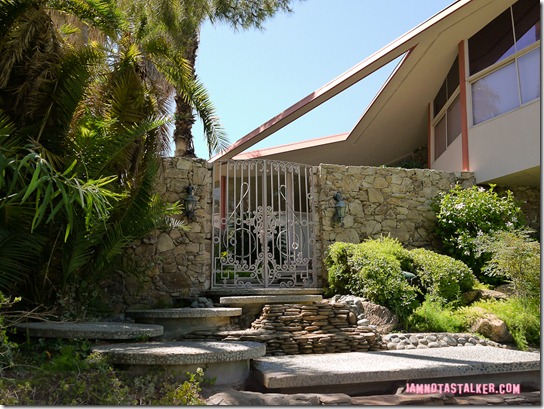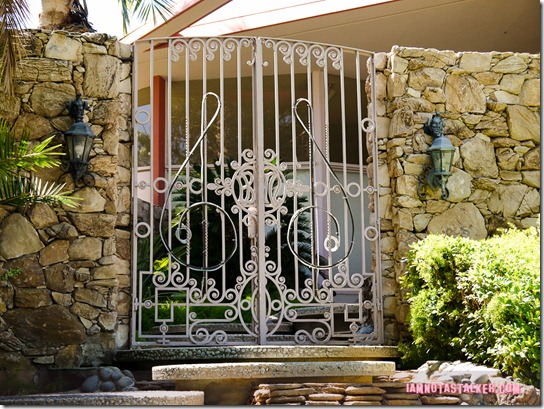 And the rock outside which declares that Elvis honeymooned on the premises.  As I've said countless times before on this blog, why don't more owners of famous homes do this???  LOVE IT!  But I digress.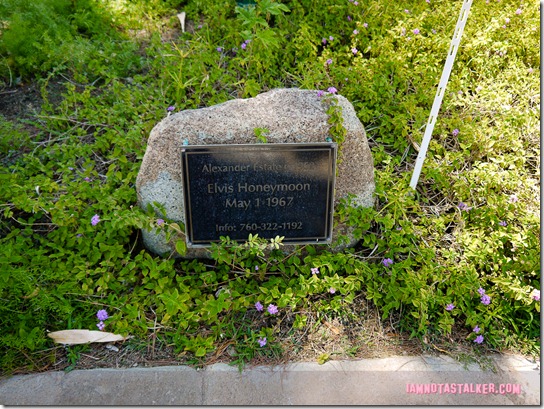 When Look Magazine published an eight-page feature on the property called "The Way-Out Way of Life" in September 1962 (which you can take a look at here), "The House of Tomorrow", as it was dubbed, became wildly famous, as did the Alexanders.  Sadly, the couple, who were said to be the movers and shakers of the Palm Springs social scene at the time, were killed in a plane crash on November 14th, 1965.  Elvis, who first heard about the dwelling from his manager, Colonel Tom Parker (who lived nearby at 1166 North Vista Vespero), ended up leasing the property a little less than a year later, on September 16th, 1966, at a rate of $21,000 per year.  And while the singer and his then girlfriend, Priscilla Beaulieu, were set to be married on the grounds, when the media caught wind of the impending nuptials, plans were changed and the couple was whisked away to Las Vegas for an impromptu ceremony at the Aladdin Hotel on May 1st, 1967.  That afternoon, the newlyweds returned to their Ladera Circle home, where Elvis famously carried Priscilla over the threshold.  Lisa Marie was born exactly (like to the day!) nine months later, on February 1st, 1968, by which time the couple had moved into a ranch located in Memphis, Tennessee.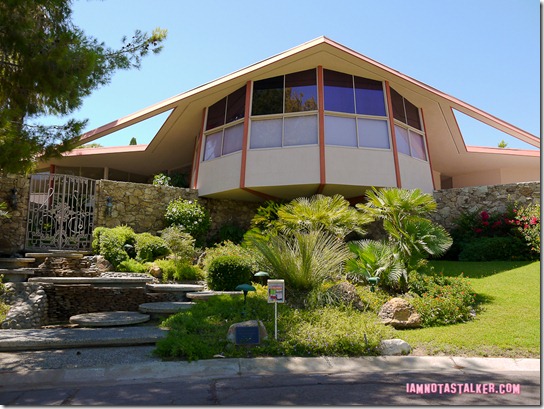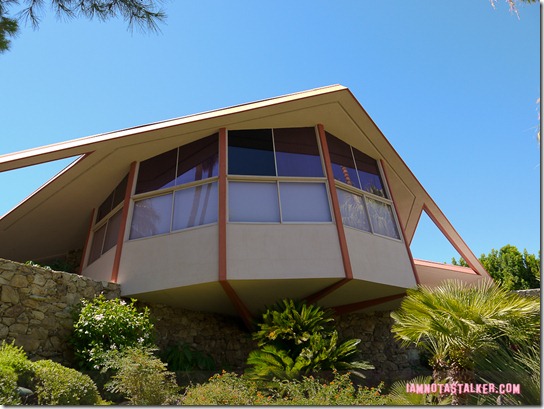 The two-bedroom, four-bath, 4,695-square-foot home, which was restored to its original glory in 1990, features a pool, an outdoor stage, a tennis court, a fruit orchard, a private garden, floor-to-ceiling windows, panoramic views of the Santa Rosa Mountains, and a honeymoon master suite (natch!).  You can check out some fabulous interior photographs of the residence here.  The dwelling is currently used as venue for weddings and private events, and – wait for it! – guided tours of the property are also given on a daily basis at a rate of $25 per person.  How cool is that?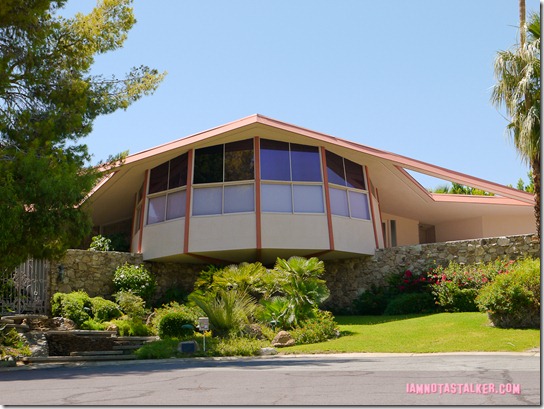 And the home is also a filming location!  In the 1998 made-for-TV movie Poodle Springs, the exterior of the abode stood in for the residence where Philip Marlowe (James Caan) lived with his wife, Laura Parker-Marlowe (Dina Meyer – aka Beverly Hills, 90210's Lucinda Nicholson).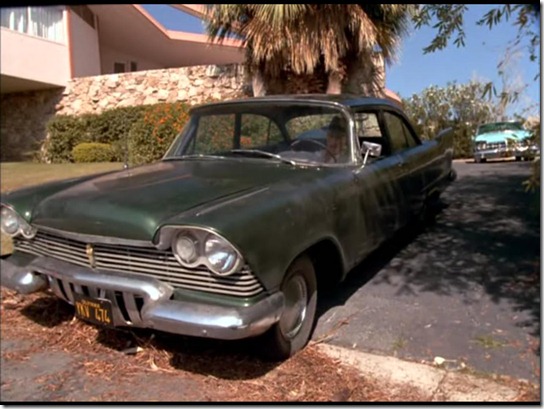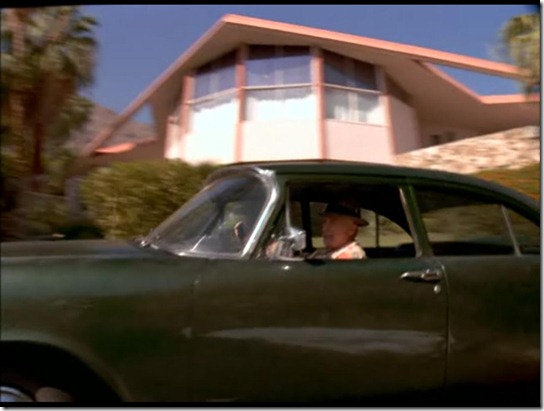 The interior and backyard scenes were shot elsewhere, though – most likely at a home in Los Angeles.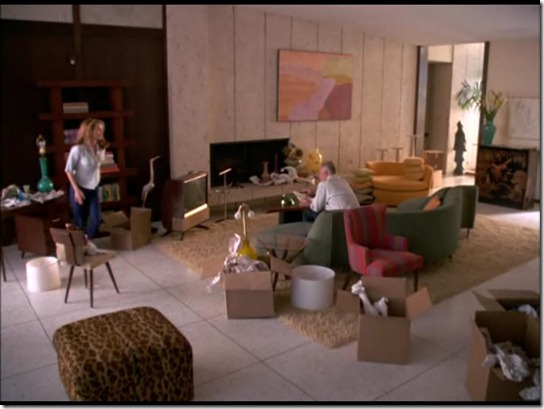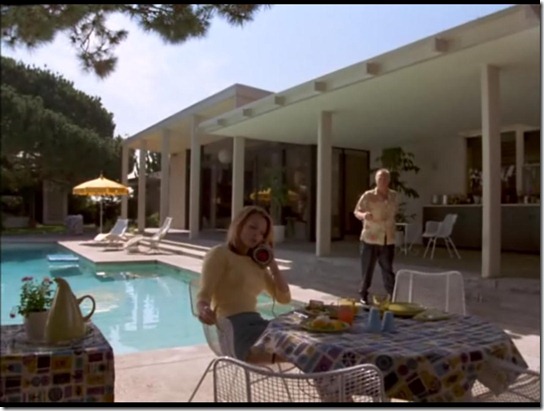 And while the 1998 made-for-television movie Elvis and Me, which was based on Priscilla Presley's 1985 book of the same name, supposedly filmed some scenes at the Honeymoon Hideaway, I scanned through it prior to writing this post and did not spot the house anywhere.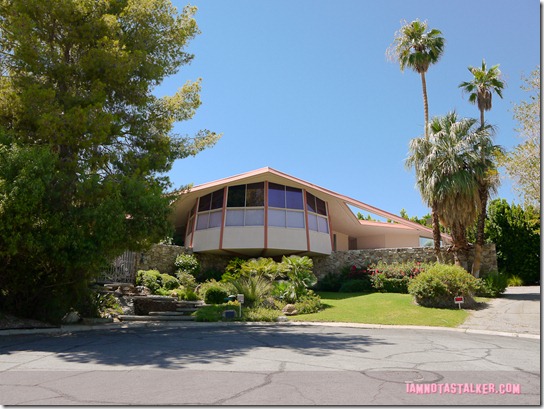 The Honeymoon Hideaway is also a popular spot for photo shoots and such stars as Jenny McCarthy, Elisabeth Shue and Jennifer Jason Leigh have all posed there for such noted lensmen as Mario Testino, Mark Seliger and Annie Leibovitz.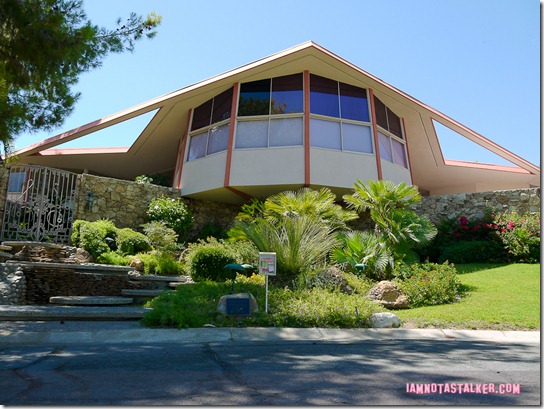 Be sure to "Like" IAMNOTASTALKER on Facebook here and "Friend" me on my personal page here.  You can also check out the IAMNOTASTALKER About Me page here and you can follow me on Twitter at @IAMNOTASTALKER.  And you can take a look at my latest post about one of my favorite to-go meals on my other blog, The Well-Heeled Diabetic, here.
Big THANK YOU to Mike, from MovieShotsLA, for suggesting that I write another post about this location!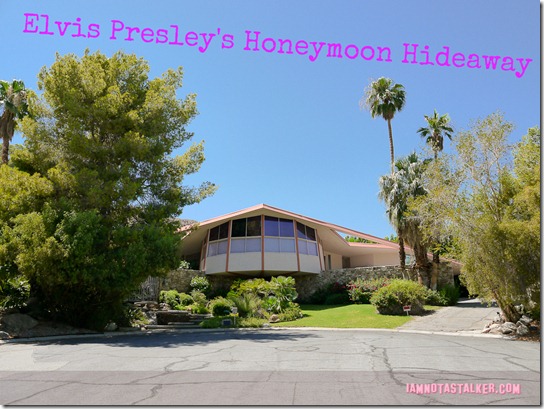 Until next time, Happy Stalking! 

Stalk It: The Elvis Honeymoon Hideaway is located at 1350 Ladera Circle in Palm Springs.  You can visit the home's official website here.  Tours of the property, tickets for which can be purchased here, are given on a daily basis at a cost of $25 per person.
55726