Griffith Park's Pote Field from "Jerry Maguire"
Aug 15th, 2012 | By
Lindsay
| Category:
Movie Locations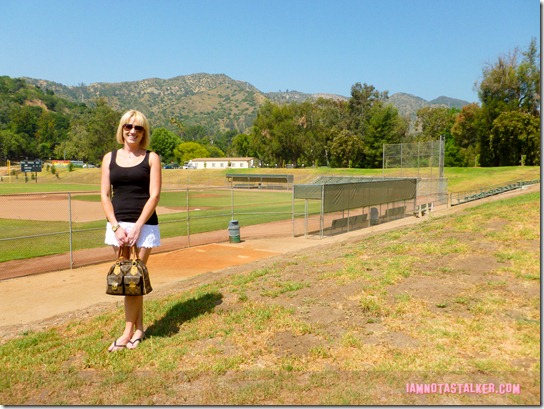 Another location that Mike, from MovieShotsLA, and I stalked way back in early June (shortly before we stalked the legendary Perino's restaurant, which I blogged about yesterday) was Pote Field in Griffith Park, which was featured in the closing scene of one of my favorite romantic comedies of all time – 1996's Jerry Maguire.  Mike had discovered this locale quite a few years back and while I was beyond excited about it and had immediately added the address to my To-Stalk list, for whatever reason, I had just never gotten over there to see the place.  Then, in June, while we were in Griffith Park doing some stalking of nearby Harding Municipal Golf Course, which has appeared in several movies, Mike reminded me about Pote Field and I just about had a heart attack right there on the spot.  So, we quickly headed over there to stalk it.  Yay!
In the closing scene of Jerry Maguire (which was easily one of flick's cutest scenes), the film's title character, who was played by Tom Cruise, is shown walking hand-in-hand with his new wife, Dorothy Boyd (Renee Zellweger), and her son, Ray (Jonathan Lipnicki), next to a little league game taking place on Pote Field, when a runaway baseball lands in front of the trio.  Young Ray picks it up and tosses it high over the fence back towards the waiting players.  Jerry, who is a sports agent, is thoroughly impressed by Ray's throw and says, "Whoa!  Did you see?", causing Dorothy to exclaim, "Oh no!  Let's go!"  The three then walk off into the sunset as the strains of Bob Dylan's "Shelter From The Storm" start to be heard over Jerry's pleas to Dorothy to let Ray play baseball.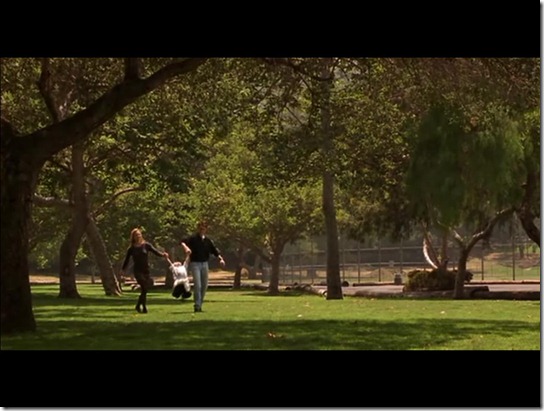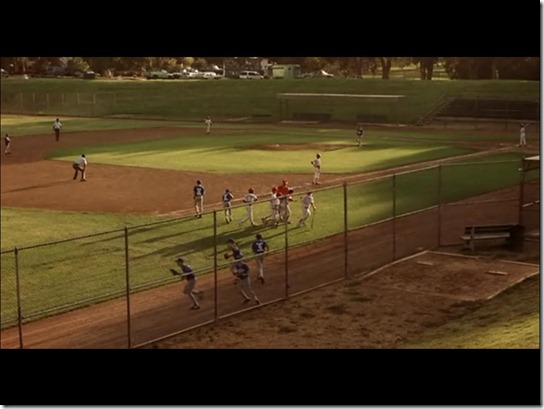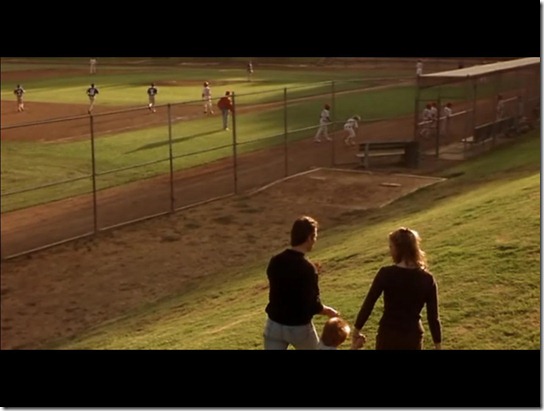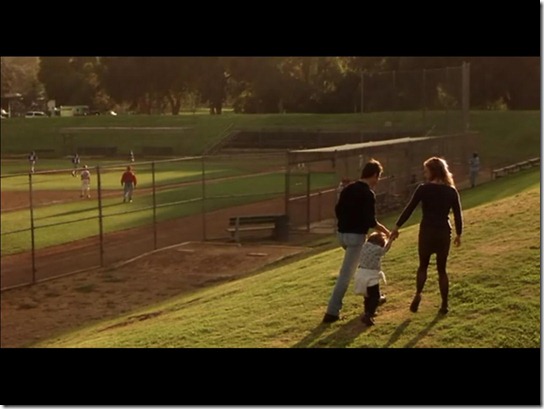 As you can see below, Pote Field, which was named in honor of Major League Baseball scout Phil Pote, looks pretty much exactly the same today as it did back in 1996 when Jerry Maguire was filmed.  And while this stalker is not AT ALL into sports, I cannot tell you how excited I was to see this location in person.  So incredibly cool!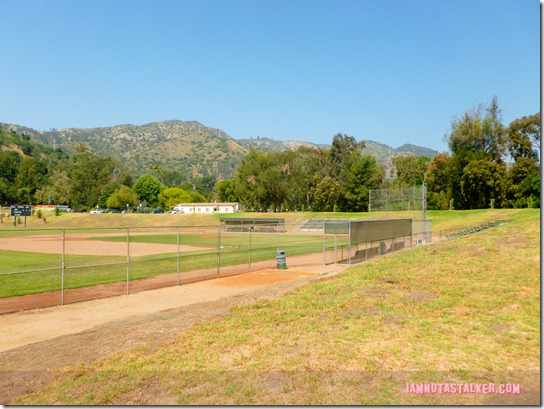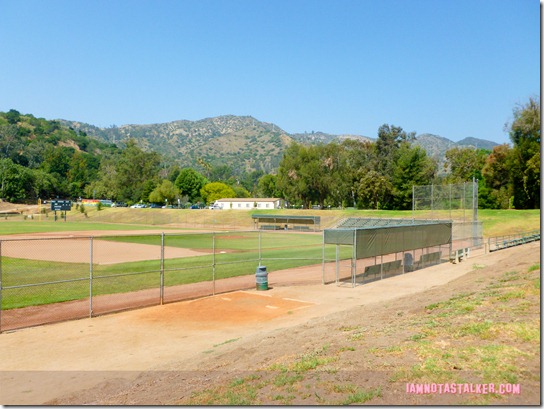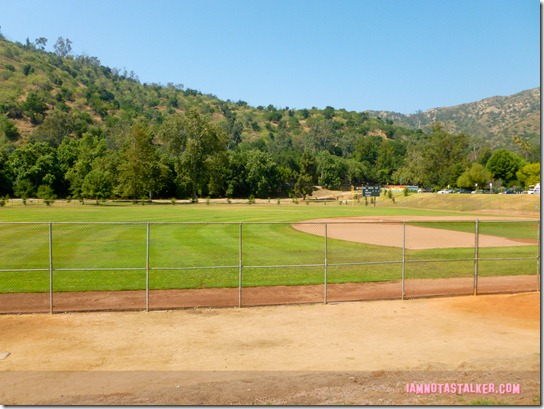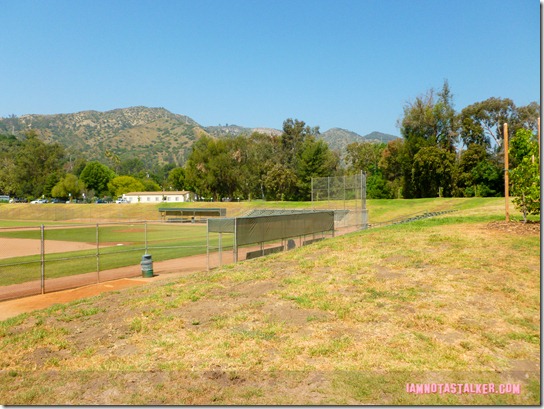 And I, of course, just had to imitate Jerry walking and swinging Ray's hand while we were there.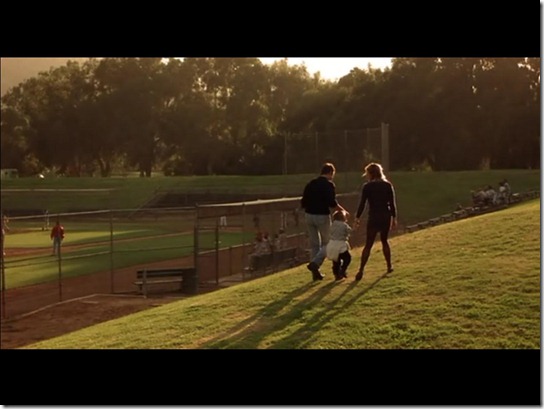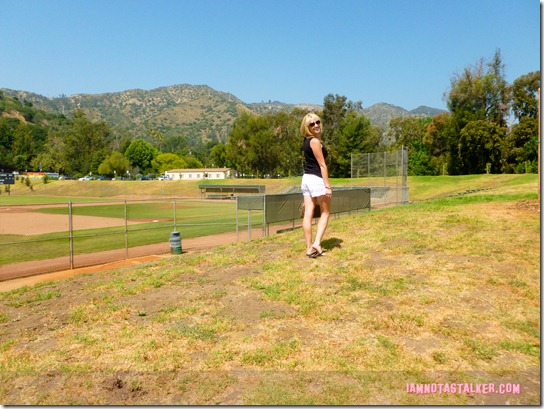 Mike found the field thanks to the large hill that was visible in the background of the baseball-throwing scene.  He had played ball at Pote several times as a teen and, as soon he spotted that hill while watching Jerry Maguire, he recognized the place immediately.  Ironically enough, upon first moving to Southern California in 2000, I had attended a special exhibit on area filming locations at the Pasadena Central Library.  One of the movies featured in the exhibit was Jerry Maguire and the display piece on it mentioned that some filming had taken place at Villa-Parke Community Center in Altadena.  Well, as soon as I saw the word park in the write-up, I immediately assumed that the scene alluded to was the baseball-throwing scene and just about had a heart attack.  I drove over to the park immediately upon leaving the exhibit (not kidding!), but when I got there nothing about the place looked familiar.  After doing some cyber-digging later that night, I learned that Villa-Parke's gym had been used in one of the movie's auxiliary scenes (although I can no longer find any mention of that online, so now I am even more confused than I was before!) and not the closing scene as I had originally thought.  So when Mike told me about Pote Field years later, I was absolutely floored!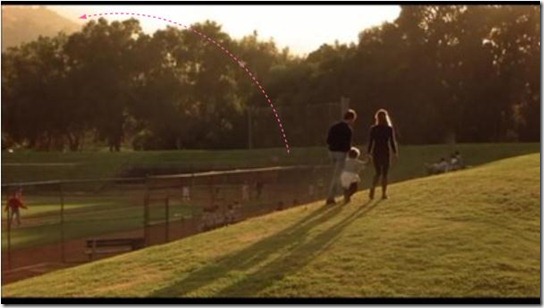 I am fairly certain that Pote Field was also featured in Jerry Maguire's opening montage as the supposed Indio, California-area baseball field where Jerry's client Art Stallings (Jordan Ross) is shown swinging a bat.  Because the shot is so incredibly tight, though, it would be extremely hard to verify that hunch, but, as you can see below, the scoreboard behind Stallings is a match to Pote's real life scoreboard, as is the foliage visible in the background.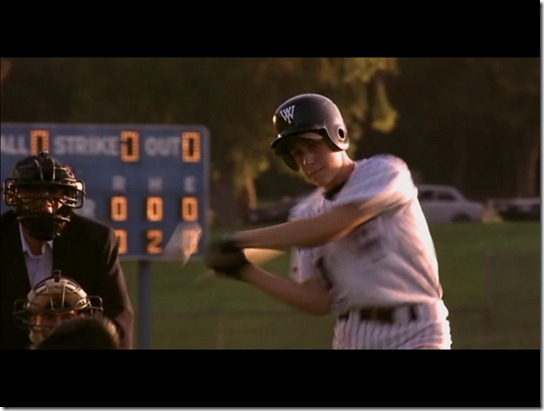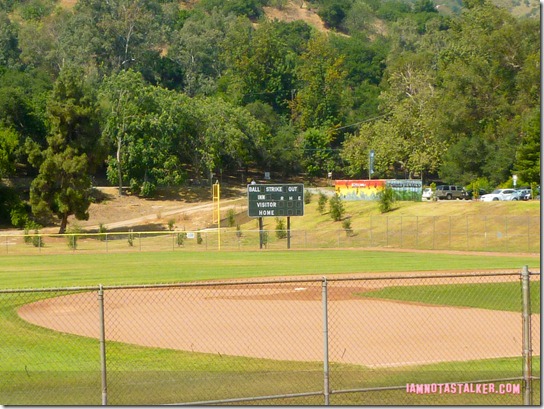 Pote Field also appeared in the 1991 flick Hook as the location of Jack 'Jackie' Banning's (Charlie Korsmo) final little league game of the season – a game that his workaholic father, Peter Banning (Robin Williams), shows up extremely late for and winds up missing entirely.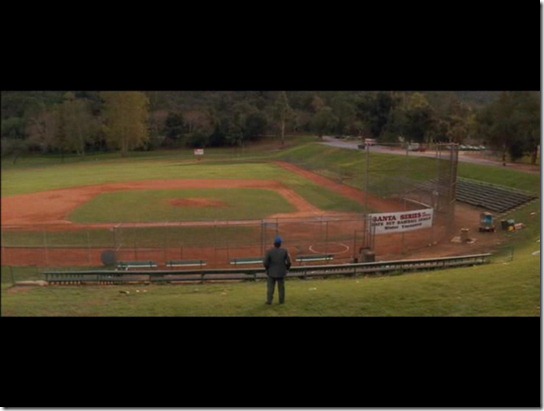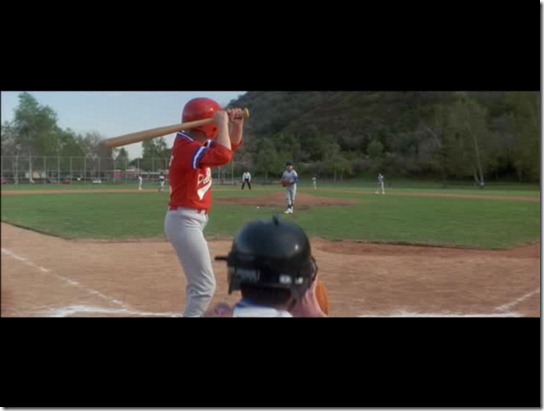 On a Jerry Maguire side-note – a very young Emily Procter (aka CSI: Miami's Calleigh Duquesne) was featured as one of Jerry's ex-girlfriends in the mini-movie that was shown during the bachelor party scene.  And, according to IMDB's Jerry Maguire trivia page, the film was originally written with Tom Hanks and Winona Ryder in mind for the lead roles.  All I can say to that is blech!  THANK GOD that never came to be, because Jerry Maguire would have been just about the worst movie ever with those two at the helm!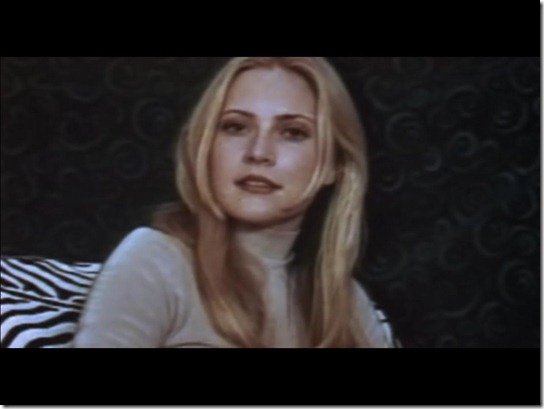 Be sure to "Like" IAMNOTASTALKER on Facebook here and "Friend" me on my personal page here.  You can also follow me on Twitter at @IAMNOTASTALKER and you can take a look at my latest post – about low-carb chicken noodle soup – on my other blog, The Well-Heeled Diabetic, here.
Big THANK YOU to Mike, from MovieShotsLA, for finding this location!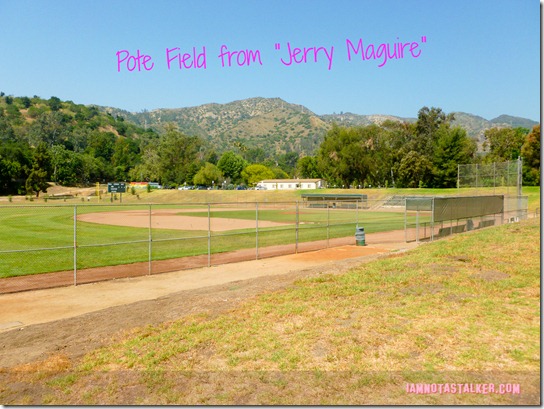 Until next time, Happy Stalking!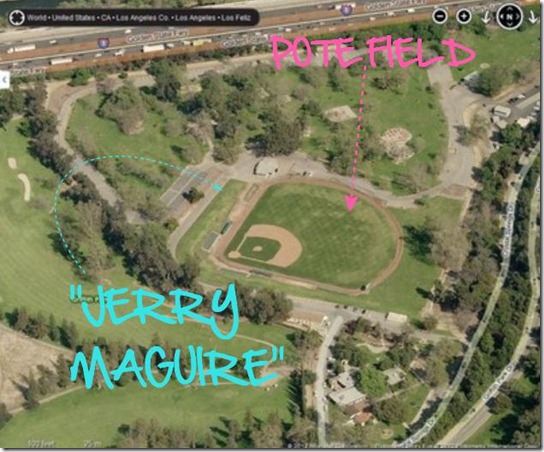 Stalk It: Pote Field, from the closing scene of Jerry Maguire, is located on Crystal Springs Drive, just east of where it intersects with Fire Road, inside of Griffith Park in Los Angeles.  Jerry Maguire was filmed in the northeast section of the field, in the area denoted with a blue arrow above.
56443