The Los Angeles Police Administration Building from "The Closer"
Aug 21st, 2012 | By
Lindsay
| Category:
TV Locations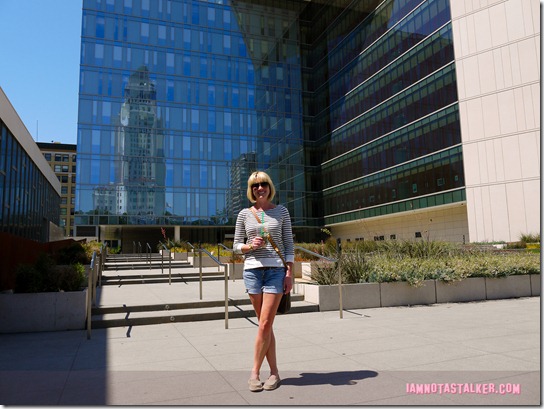 One location that I had long been desperate to stalk was the real life Los Angeles Police Administration Building – or the Los Angeles Police Department Headquarters, as it is also known – in downtown Los Angeles, which played itself each week on fave show The Closer.  So in honor of the series' recently-aired final episode, the Grim Cheaper and I ventured down there this past Saturday morning.  And I just have to say here that I, sadly, was not very impressed with The Closer's finale, which was titled "The Last Word".  I thought Deputy Police Chief Brenda Leigh Johnson (Kyra Sedgwick) deserved a much more meaningful – and heck, happier! – send-off, for heaven's sake! 
  But I digress.
The Los Angeles Police Administration Building was constructed over three years – from 2007 to 2009 – on the site of the former Caltrans building and was made possible thanks to funding from Proposition Q (the $600-million Public Safety Bond Program) after the former LAPD headquarters, which was known as Parker Center, was deemed too aged and unsafe for continued use in the mid-1990s.  The structure officially opened on October 24th, 2009 and, in an embarrassing twist, the American flag was hung incorrectly at the founding ceremony, with the stars facing right, instead of left.  LOL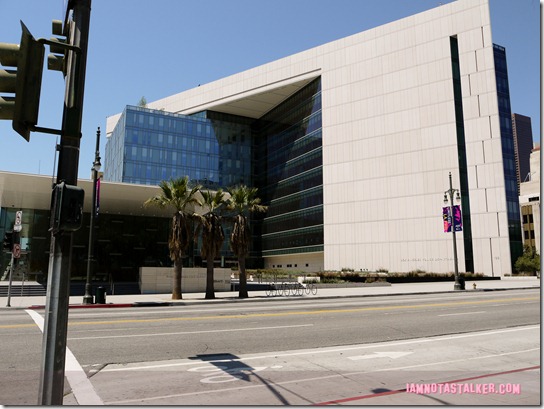 The stunning ultra-modern building, which was designed jointly by AECOM and Roth Sheppard Architects and cost a whopping $437 million to construct, boasts 10 floors, 500,000 square feet, a one-acre public park, a 400-seat civic auditorium, a rooftop garden, a 200-seat café, a fitness center, and an underground parking garage.  The structure also features a Memorial Monument and Reflection Garden honoring those LAPD officers killed in the line of duty, both of which we somehow missed.  We did spend quite a bit of time admiring the display pictured below, though, which features the badges of 202 fallen LAPD officers dating all the way back to 1907.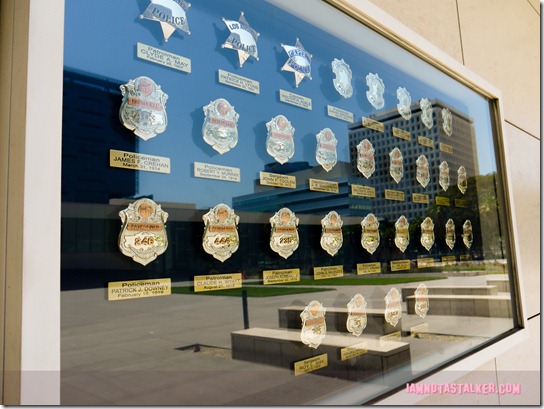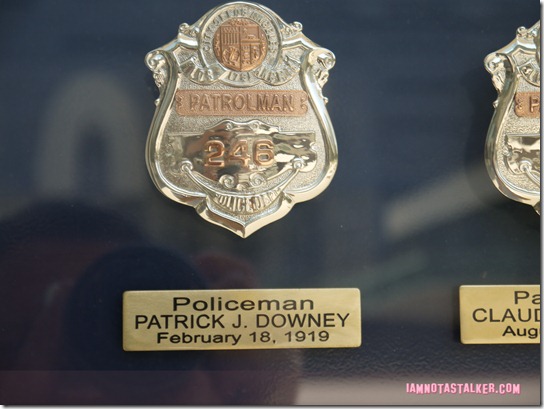 The Los Angeles Police Department Headquarters' front courtyard area is extremely beautiful and boasts a large infinity fountain;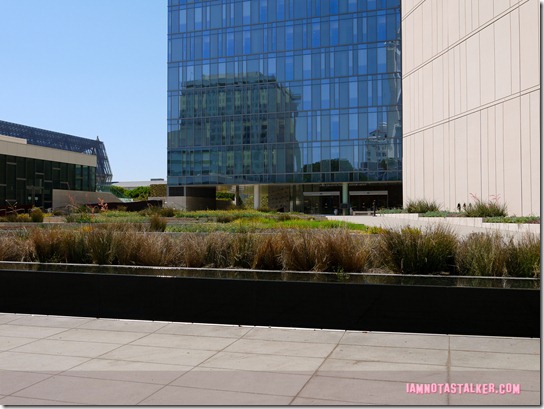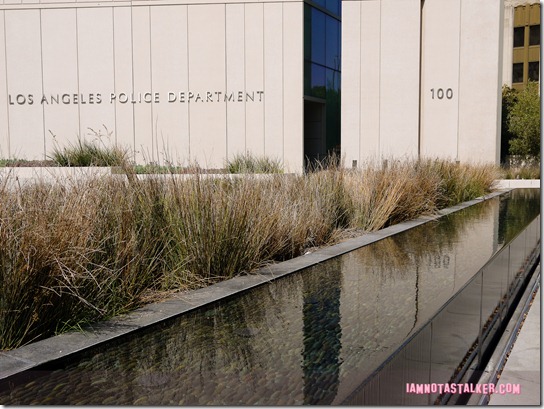 a garden comprised of drought-resistant plants;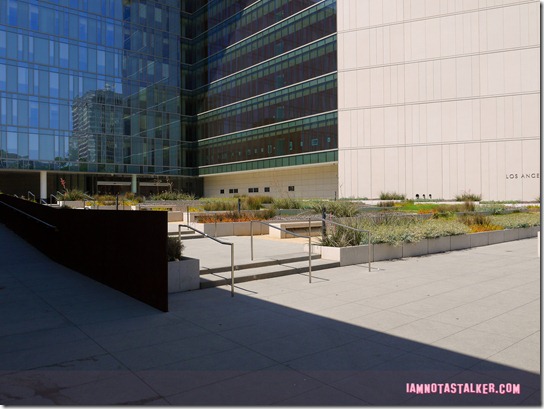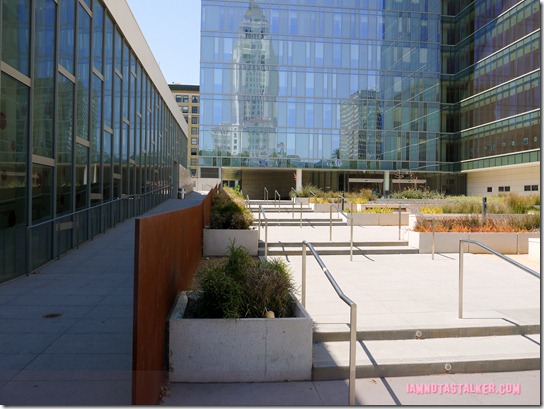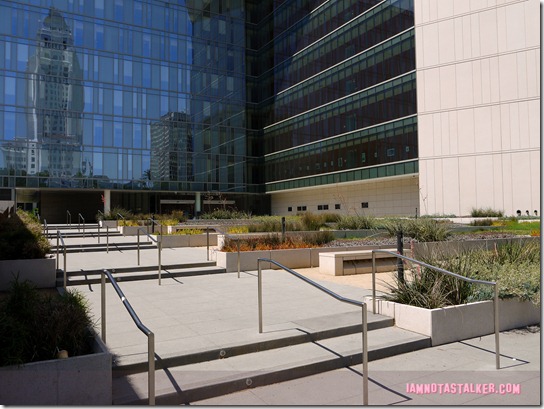 and spectacular reflections of Los Angeles City Hall, which is located across the street.  Best of all – it is completely accessible to the public!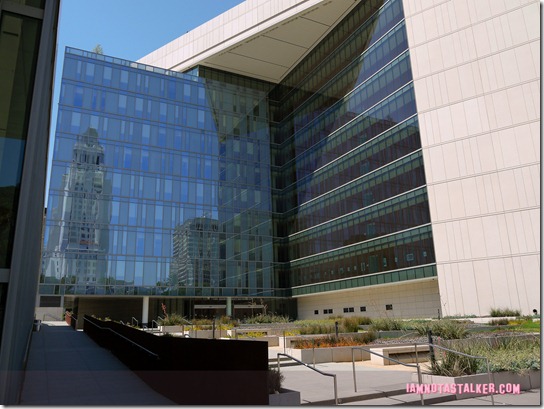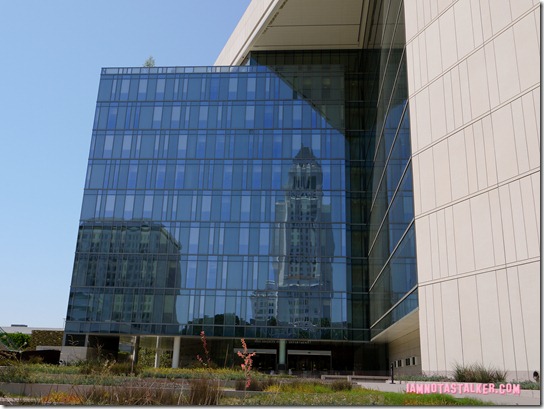 I honestly cannot more highly recommend stalking the spectacular structure, which, not surprisingly, won the Los Angeles Architecture Awards Grand Prize in 2010.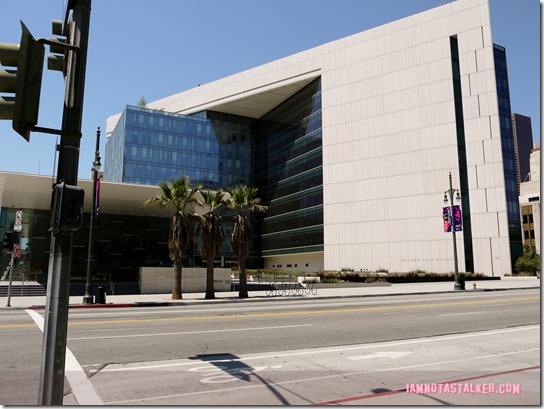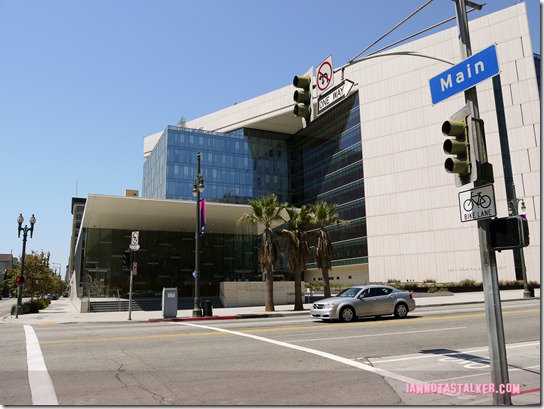 The Los Angeles Police Administration Building first showed up in the Season 6 episode of The Closer titled "The Big Bang", the storyline of which centered around the Priority Homicide Division's ultra-frustrating move to their new headquarters. [Poor Commander Taylor (Robert Gossett) still doesn't seem to have an office – even on the new spin-off Major Crimes!]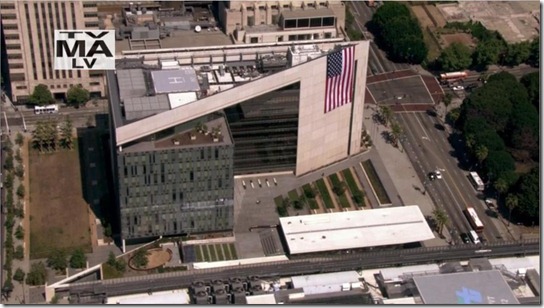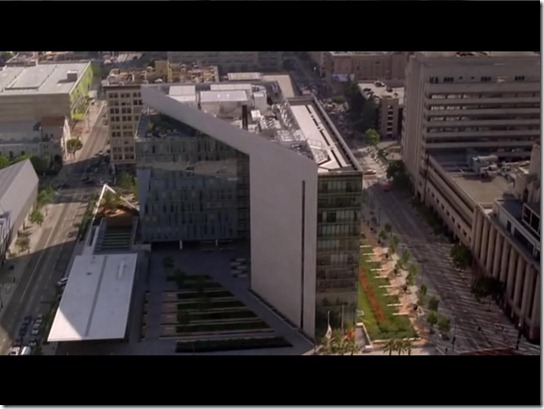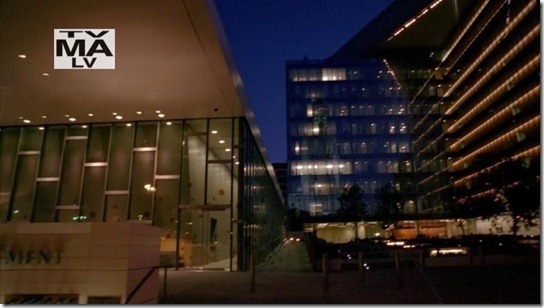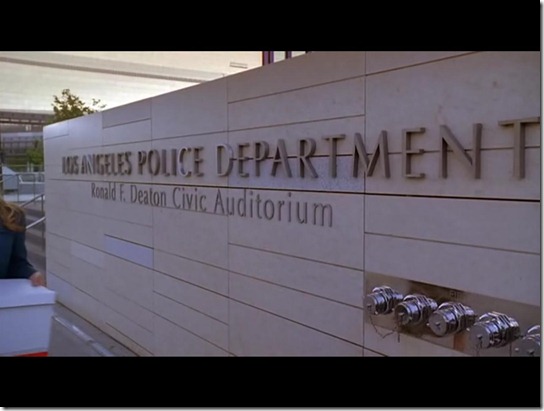 And while the building was typically featured each week in establishing shots, some on-location filming of "The Big Bang" took place there as well, as you can see below.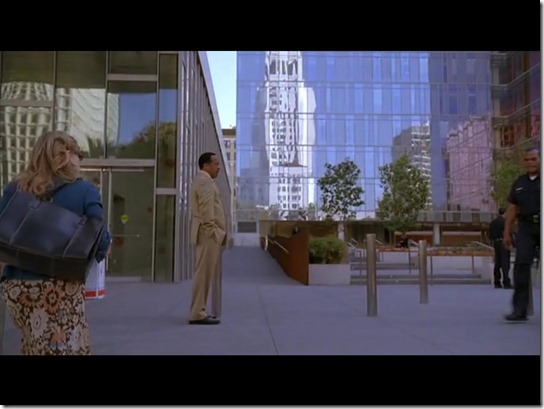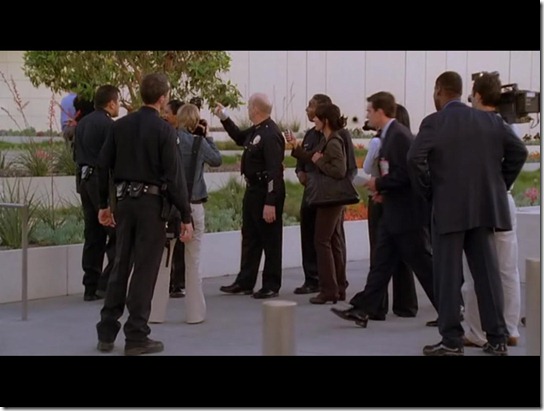 You can find me on Facebook here and on Twitter at @IAMNOTASTALKER.  And be sure to check out my my other blog, The Well-Heeled Diabetic.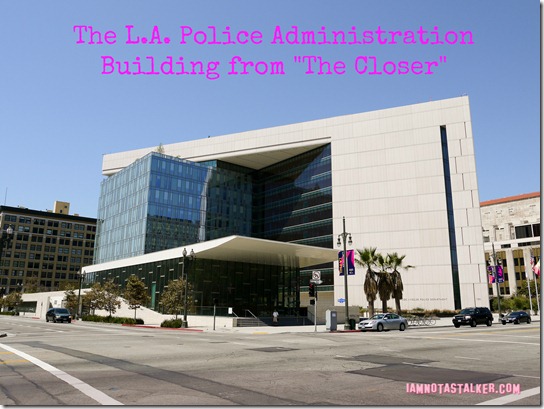 Until next time, Happy Stalking! 

Stalk It: The Los Angeles Police Administration Building, aka the Los Angeles Police Department Headquarters, from The Closer, is located at 100 West 1st Street in downtown Los Angeles.
56676