Tom Bergin's Tavern from "Duplex"
Sep 10th, 2012 | By
Lindsay
| Category:
Movie Locations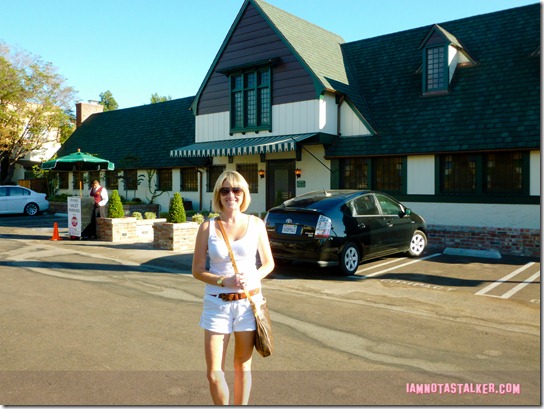 Two weeks ago, while doing research on Molly Malone's (which I blogged about here), I came across a website for another historic Irish pub also located on South Fairfax Avenue in L.A.'s Fairfax District.  The bar is named Tom Bergin's Old Horseshoe and Thoroughbred Club (or just simply Tom Bergin's Tavern) and not only was it originally founded over seven decades ago (y'all know how much this stalker absolutely loves herself some historic restaurants), but the place is also a filming location AND a big-time celebrity hangout!  So I, of course, immediately added the address to my To-Stalk list and could hardly wait to drag the Grim Cheaper right on over there, which I finally did last Saturday evening.  And, amazingly enough, this was one location that he did not mind being dragged to.
Tom Bergin's Tavern was first founded on February 12th, 1936 by a 46-year-old lawyer named – you guessed it – Tom Bergin.  The bar was originally named the Old Horseshoe Tavern and Thoroughbred Club in honor of a Boston-area watering hole owned by Bergin's uncle.  And while the establishment first stood at 6110 Wilshire Boulevard, when the lease on that location expired in 1949, Bergin built a new eatery, named Tom Bergin's Horseshoe Tavern, just down the street at 840 South Fairfax Avenue.  Employees and customers alike carried the pub's legendary horseshoe-shaped bar three blocks south to its new home.  And amazingly enough, not only is Tom Bergin's still located in that very same spot on Fairfax – over six decades later! – but that very same horseshoe-shaped bar is still in use to this day!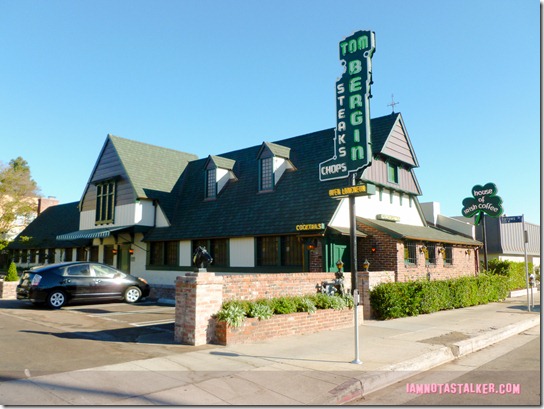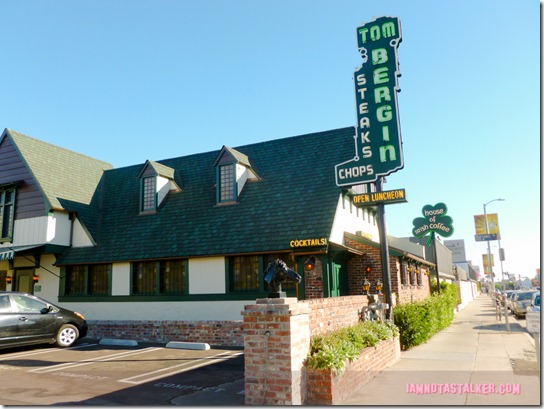 In 1973, Bergin sold the tavern to T.K. Vodrey and Mike Mandekic.  And while Mandekic ended up leaving to pursue other endeavors in 1998, Vodrey stayed on for more than another decade.  In 1999, Vodrey changed the pub's name once again, this time to Tom Bergin's Tavern, as it is still known to this day.  When Vodrey retired in 2011, Warner Ebbink thankfully stepped in, purchased the site and set about restoring it.  Ebbink, who owns Little Dom's (one of my favorite L.A. restaurants, which I blogged about here) is no stranger to historic eateries, having also purchased and restored both the 101 Coffee Shop (another fave that I blogged about here) and Dominick's (a 1940s-era establishment where Frank Sinatra and the Rat Pack used to hang out, which I have sadly yet to stalk).  Ebbink immediately set about giving Tom Bergin's a much-needed 7-month face-lift, of which he said in a May 2012 The Hollywood Reporter article, "It's more restoration than renovation, keeping with what was true of Bergin's.  We just replaced and repaired what needed to be replaced and repaired, then distressed them so people won't even know."  Um, LOVE IT!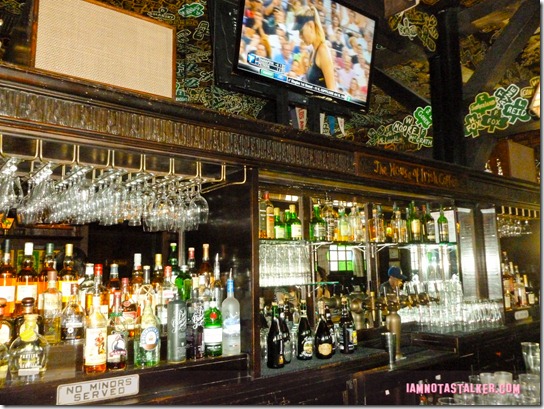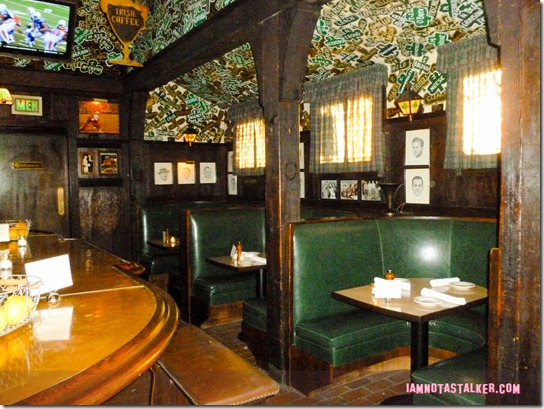 Ebbink truly is a man after my own heart.  In an April 2012 Los Angeles Times article about Tom Bergin's, he is quoted as saying, "L.A. doesn't respect its history.  Back when this was built, you could build places with themes.  The architecture alone was worth saving, and it has this super-rich history.  We knew it was a special place."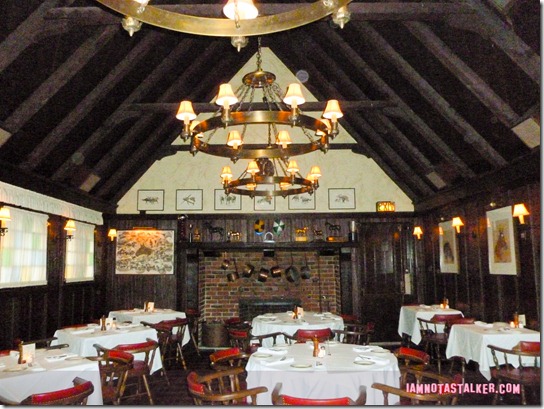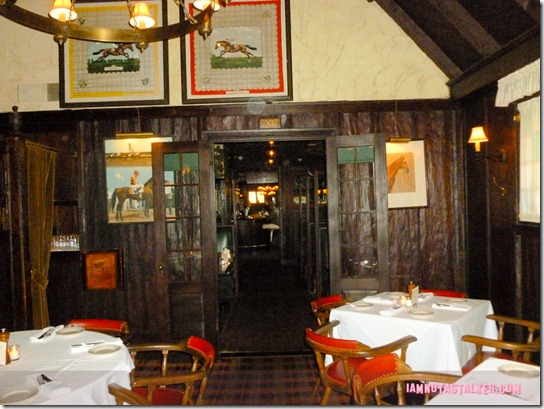 And I am very happy to report that Tom Bergin's Tavern did indeed look old and weathered, but I mean that in the best way possible.  The place just oozes history and walking through its front door is like stepping back in time.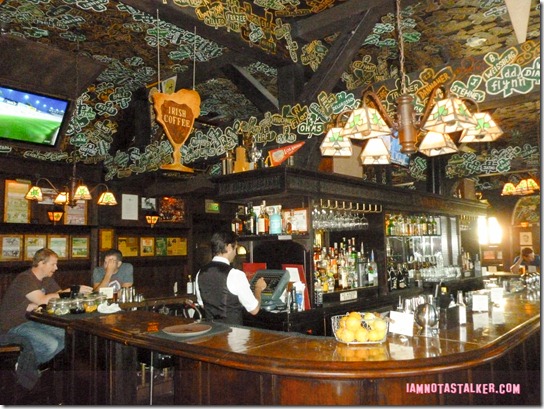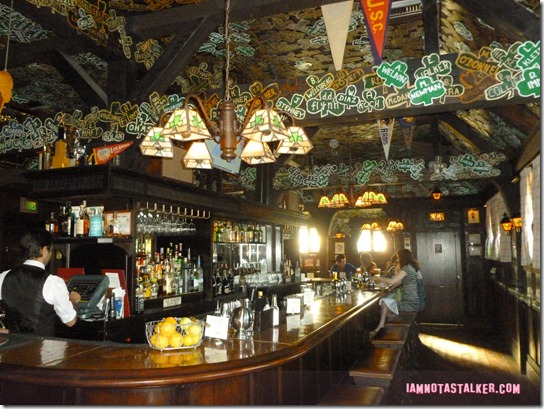 Tom Bergin's even serves champagne in old-school, Marilyn Monroe-style coupes! Love it, love it, love it!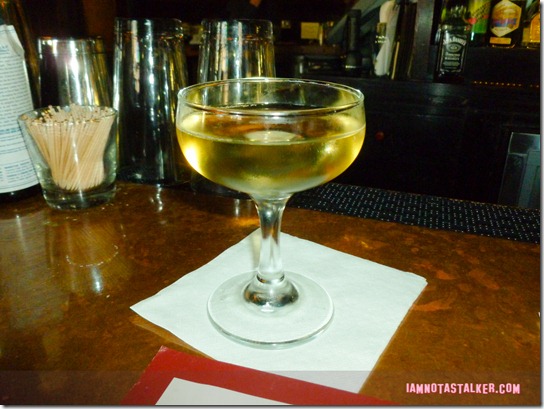 The pub's now legendary tradition of honoring regular customers by displaying a green shamrock with their name on the ceiling was started in 1950 by longtime manager Jake Ohlsen.  It was not long before the bar's entire ceiling was covered in the shamrocks and today there are over 7,000 on display.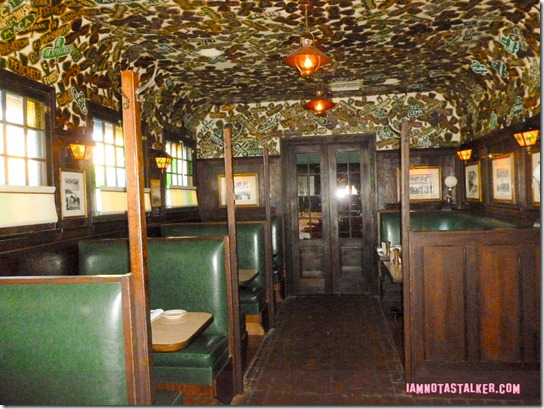 During the renovation, each shamrock was removed, cleaned and then re-hung.  Love it!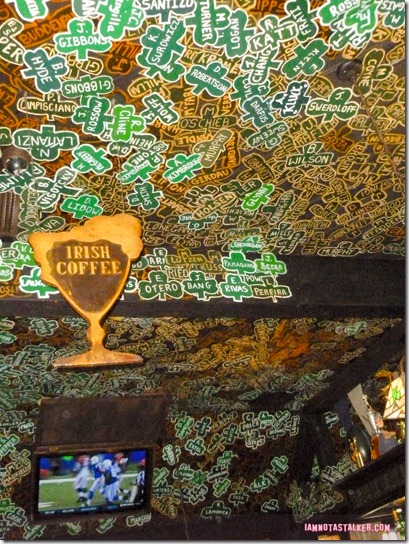 Tom Bergin's Tavern has countless ties to Hollywood.  Just a few of the celebrities who have been spotted there over the years include Kiefer Sutherland, Tommy Lasorda, Julia Roberts, Ronald Reagan, Cary Grant, George Wendt, John Ratzenberger, Lee Majors, Glenn Ford, Bing Crosby, Pat O'Brien (the actor, not the The Insider host), and, my personal favorite, Luke Perry.  Cary Grant's favorite booth is pictured below and his shamrock is currently in the process of being framed to hang nearby.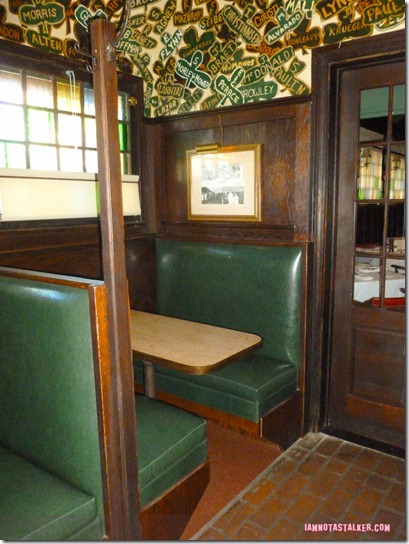 Longtime regular Kiefer Sutherland's shamrock is pictured below.  When the two were a couple, Julia Roberts' shamrock hung right next to Kiefer's, but he had it removed shortly following their break-up.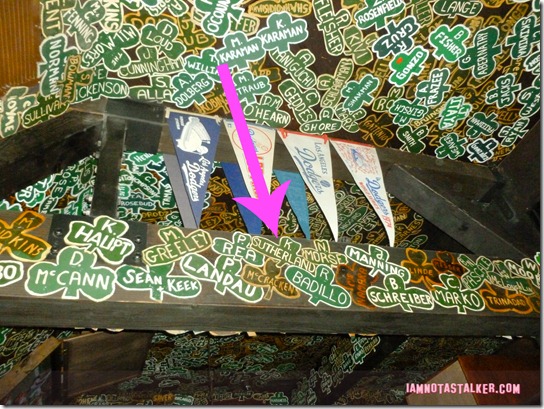 Legend has it that producers Glen and Les Charles got the inspiration for their long-running hit television series Cheers while at Tom Bergin's and that the character of "Coach" was based on Bergin's longtime head bartender Chris Doyle.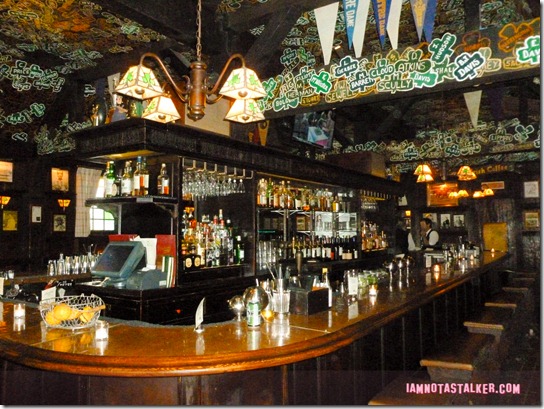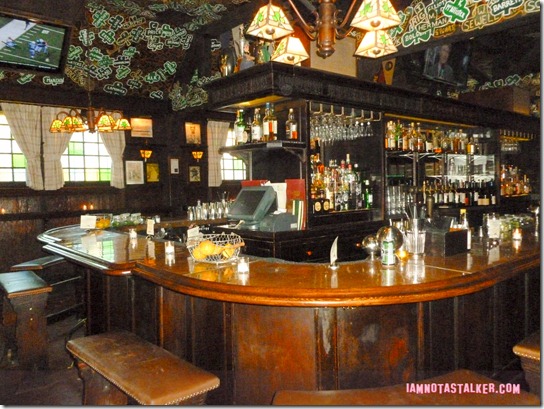 In 2003's Duplex, Tom Bergin's Tavern stood in for the supposed Brooklyn-area bar where Alex Rose (Ben Stiller) holed up during a rainy day in order to finish writing his book, and where his wife, Nancy Kendricks (Drew Barrymore), later met him for a drink.  In the movie, both the exterior . . .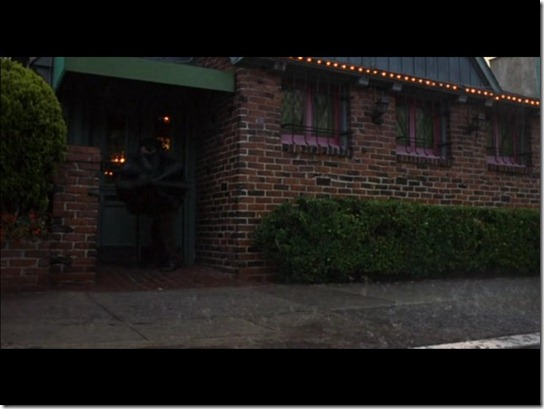 . . . and the interior were used.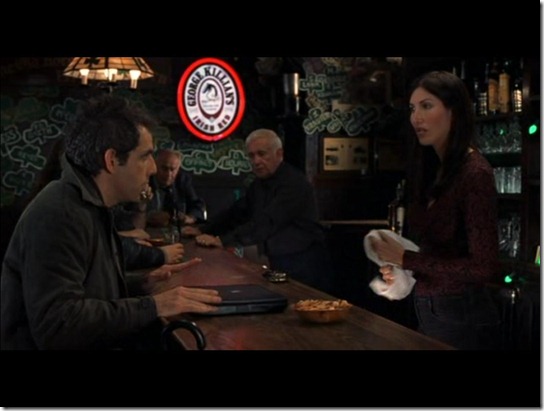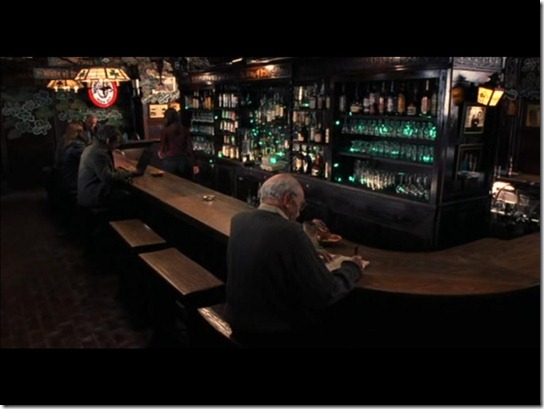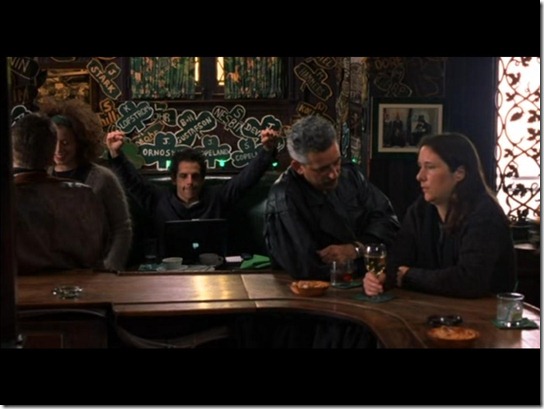 In the Season 2 episode of Top Chef Masters titled "Pub Food", contestants were challenged to create an upscale version of a traditional pub dish at Tom Bergin's.  In the episode, both the exterior . . .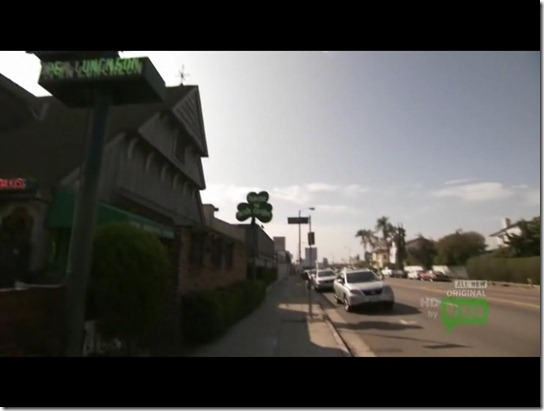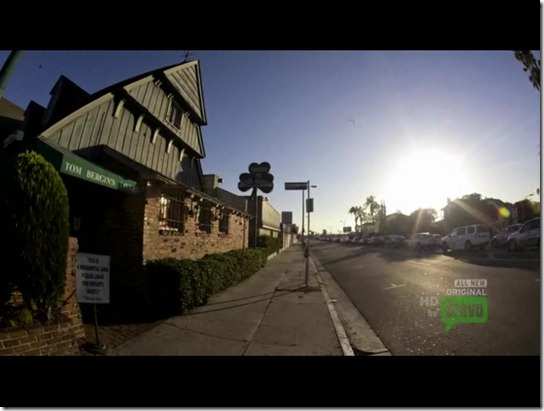 . . . and the interior of Tom's were used.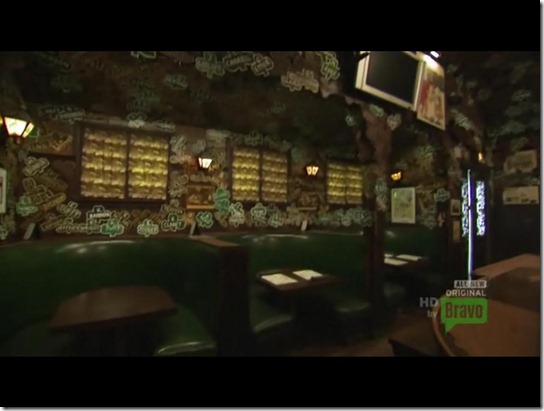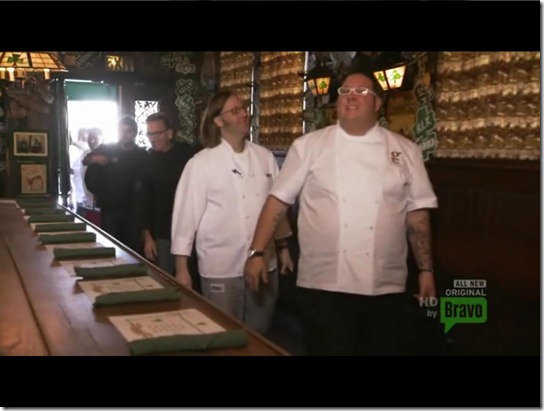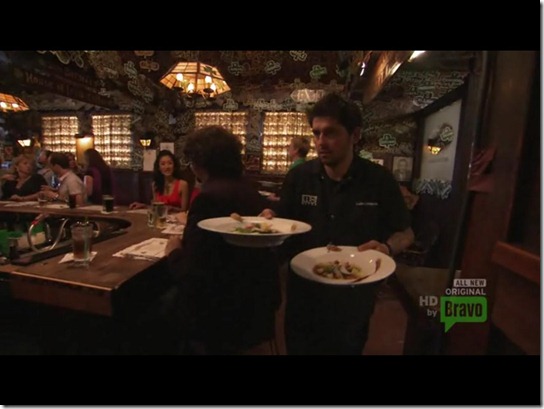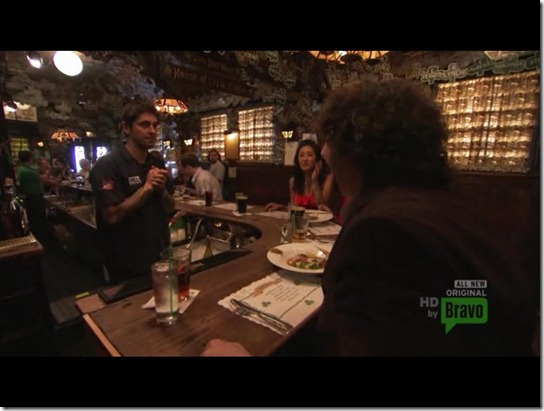 A photo shoot for House of Pain's eponymous first album was also held at Tom Bergin's in 1992 (pictured below).  And while episodes of 24 and It's Always Sunny in Philadelphia were also supposedly lensed at the bar, I was unable to verify that or figure out which episodes specifically.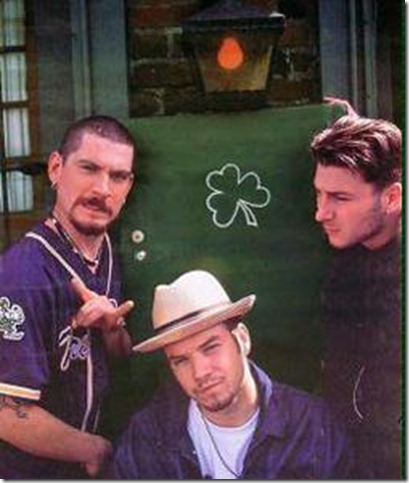 You can find me on Facebook here and on Twitter at @IAMNOTASTALKER.  And be sure to check out my other blog, The Well-Heeled Diabetic.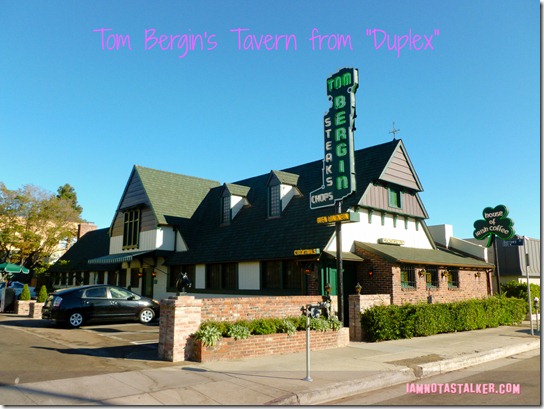 Until next time, Happy Stalking! 

Stalk It: Tom Bergin's Tavern is located at 840 South Fairfax Avenue in the Fairfax District of Los Angeles.  You can visit the restaurant's official website here.
57504