Rachel's House from "(500) Days of Summer"
Sep 25th, 2012 | By
Lindsay
| Category:
Movie Locations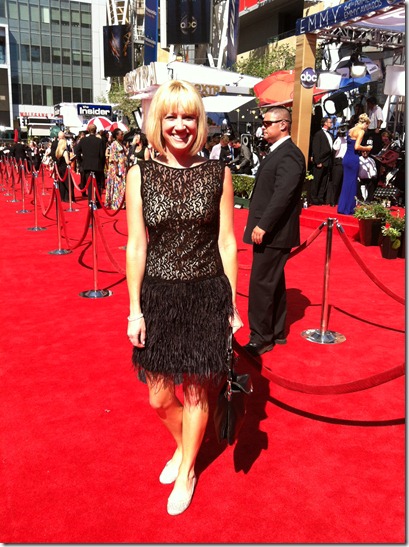 Today's post is, unfortunately, going to be a short one being that I am absolutely exhausted from what turned out to be a very exciting and very successful Emmy weekend.  (That's me on the red carpet above! 
)  While I had a blast, I truly feel like I could sleep for days and am looking forward to what should be a calm week ahead.  But I digress!  Now, on with the post!
Way back in May, while perusing through fellow stalker Tony's amazing On Location in Los Angeles Flickr photostream, I came across a picture of the house where Rachel (Chloe Grace Moretz), the wise-beyond-her-years teenage sister of Tom (Joseph Gordon-Levitt), lived in the 2009 flick (500) Days of Summer.  And even though I was not at all a fan of the "unromantic comedy" (as Tony calls it) due to the fact that it was incredibly depressing, I did absolutely LOVE the charming and picturesque dwelling that Tony featured on his page (although I did not actually remember seeing it in the movie).  So I, of course, ran right out to stalk the place that very weekend.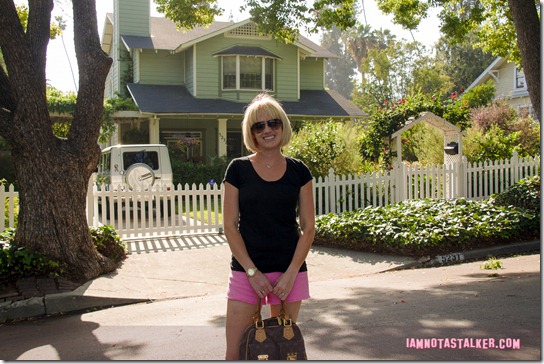 In real life, the Anywhere, U.S.A.-style home, which was originally built in 1910, boasts four bedrooms, three baths, 2,249 square feet of living space, and a 0.34-acre plot of land.  As you can see below, it is absolutely adorable in person!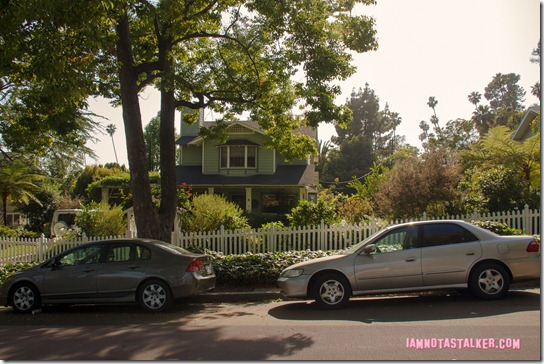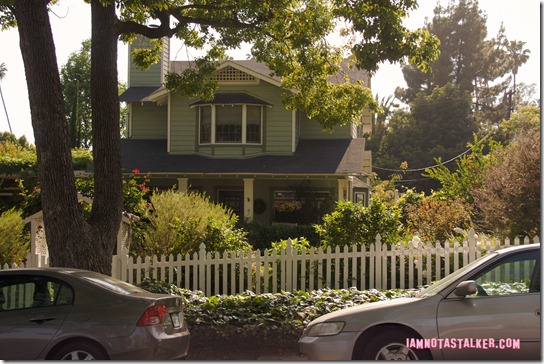 The house actually only shows up once in (500) Days of Summer, and very briefly at that (which explains why I did not remember it), on Day (11) in the scene in which Tom and Rachel are shown playing a Wii tennis game while discussing Tom's new girlfriend, Summer (Zooey Deschanel).  It is in the scene that Tom says, "She likes Magritte and Hopper and we talked about Bananafish for like twenty minutes!  We're so compatible, it's insane!  She's not like I thought at all.  She's amazing."  To which Rachel utters her famous line, "Just 'cause some cute girl likes the same bizarro crap you do, that doesn't make her your soul mate, Tom."  LOL  As you can see below, Rachel's abode looks very much the same in person as it did onscreen, although the mailbox has since been moved to a different spot.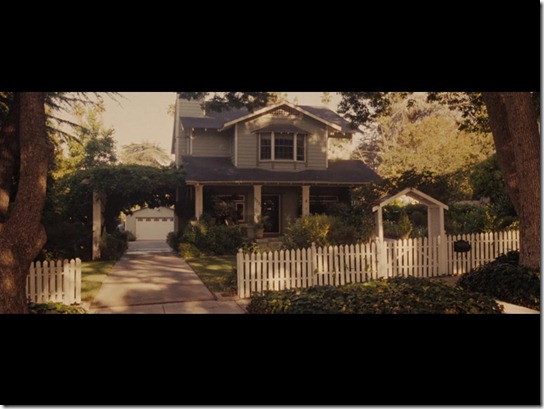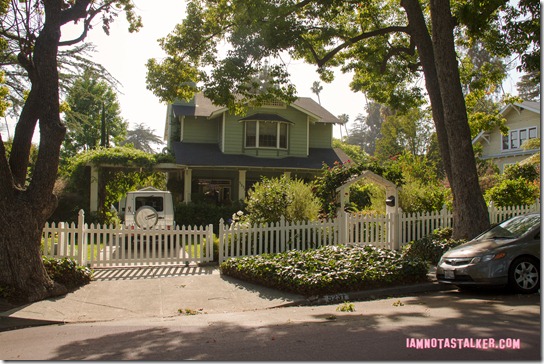 I am fairly certain that the real life interior of the home also appeared in the scene, although I could not find any interior photographs of the house with which to verify this.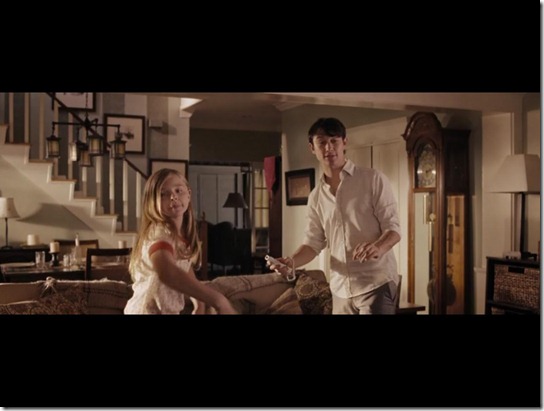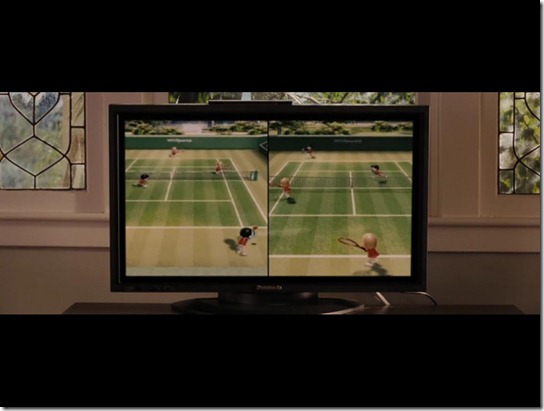 I think one of the property's bedrooms might also have been used as Tom's childhood bedroom during the movie's opening montage, but, again, I could not find any photographs with which to verify that hunch.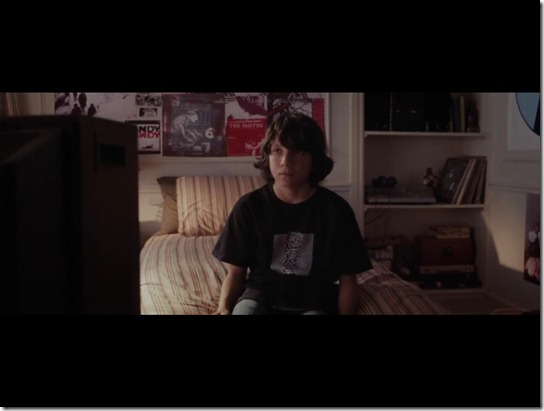 I did find an extended version of the Wii scene on YouTube, though, in which Rachel is shown sitting on the residence's front porch.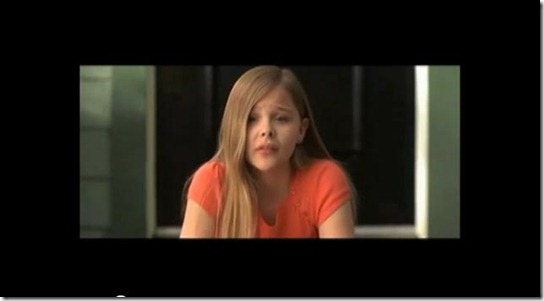 More of the property's interior is shown in the extended scene, as well.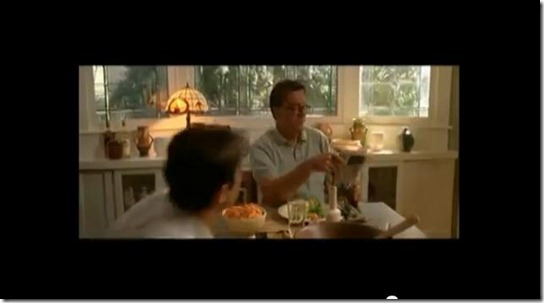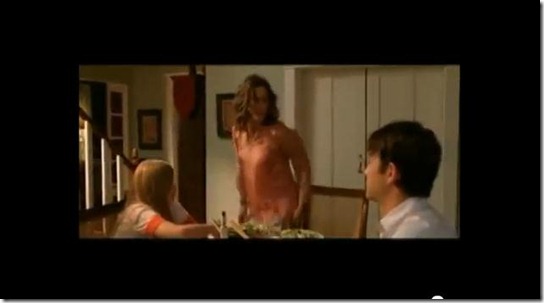 You can watch the extended scene on YouTube by clicking below.
Rachel's House–"(500) Days of Summer"-Extended Scene
According to this shoot sheet posted on the Seeing Stars website, the same house was also used in a television commercial for Countrywide Financial in March 1997.  Because the residence is so incredibly idyllic and picturesque, I am sure it has been featured in countless other productions, as well.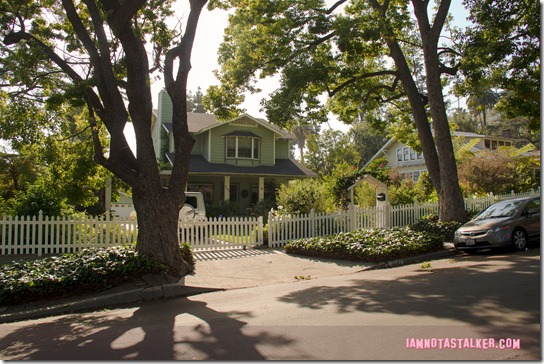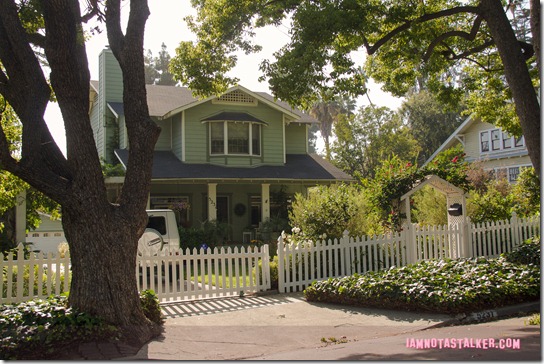 You can find me on Facebook here and on Twitter at @IAMNOTASTALKER.  And be sure to check out my other blog, The Well-Heeled Diabetic.
Big THANK YOU to fellow stalker Tony, from the amazing On Location in Los Angeles Flickr photostream, for finding this location!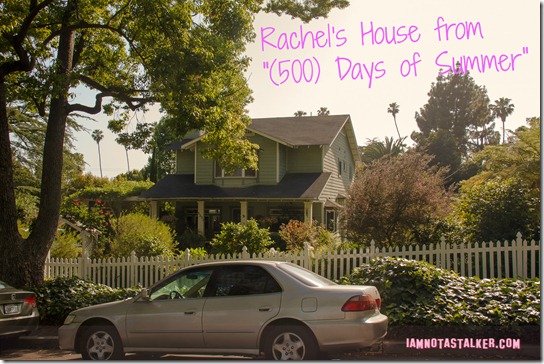 Until next time, Happy Stalking! 
Stalk It: Rachel's house from (500) Days of Summer is located at 5231 Shearin Avenue in Eagle Rock.  The party house from Teen Wolf (which I blogged about here) is located right next door at 5223 Shearin Avenue.
58176