Leigh Ann's House from "Teaching Mrs. Tingle"
Oct 3rd, 2012 | By
Lindsay
| Category:
Haunted Hollywood
,
Movie Locations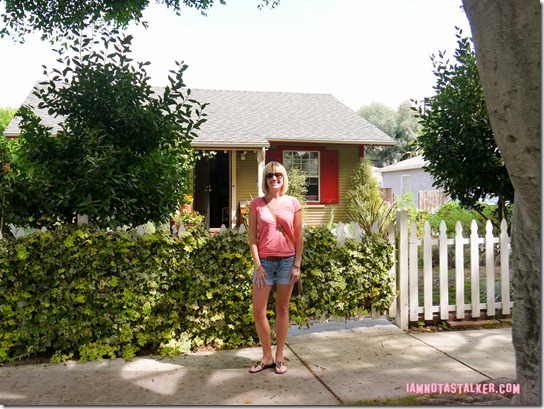 The final Teaching Mrs. Tingle location that I was absolutely desperate to find was the home where Leigh Ann Watson (Katie Holmes) lived in the 1999 thriller.  Because the other two properties featured in the movie are located in Pasadena (you can read my post on the house belonging to Mrs. Tingle (Helen Mirren) here and Coach Wenchell (Jeffrey Tambor) here), I was positively convinced that Leigh Ann's residence was, as well, and spent countless hours scouring aerial views of the city.  After repeatedly coming up empty-handed, though, I decided it was time to call in the big guns – fellow stalkers Mike, from MovieShotsLA, and Owen, from the When Write Is Wrong blog – for some back-up.  And, amazingly enough, Owen found the dwelling fairly quickly – in Culver City of all places, an area which I never would have searched in a million years.  Thank you, Owen!  So I dragged the Grim Cheaper right on out to stalk the abode just a few days later.
In the screen capture I had sent him, Owen had noticed that the faint outline of a 4 was visible in front of the 110 address number posted above Leigh Ann's front door.  Because of the picturesque trees visible on Leigh Ann's street, Owen was also at first convinced that her house was located in Pasadena and spent quite a bit of time searching 4100 blocks in the area.  When those efforts proved fruitless, he decided to take a look at IMDB's Teaching Mrs. Tingle filming locations page to see if it would provide any insight.  And, sure enough, it did!  After noticing that both Culver City High School and Culver Studios were mentioned as being used in the flick, he shifted his hunt there and eventually found the house at 4110 Lincoln Avenue, just a few blocks north of the high school (which I believe was only used for a few interior shots).  Yay!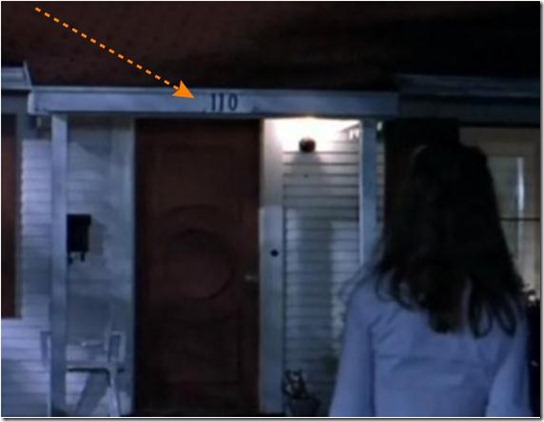 Leigh Ann's house is only featured twice, and very briefly at that, in Teaching Mrs. Tingle – first in an opening scene in which Jo Lynn Jordan (Marisa Coughlan) picks Leigh Ann up for school.  In the scene, only the residence across the street from Leigh Ann's is actually shown, though.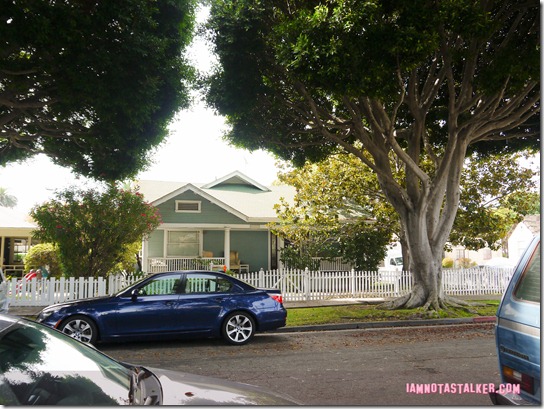 The abode next pops up in the scene in which Leigh Ann returns home for the night after she and her friends have taken Mrs. Tingle hostage.  As you can see below, the residence looks quite a bit different now than it did during the filming.  A white picket fence has since been constructed around the perimeter of the property, the paint color has since been changed and quite a bit of foliage has since been added to the front yard.  I was absolutely floored to see that the moon-shaped cut-outs were still present in the window shutters, though.  Love it!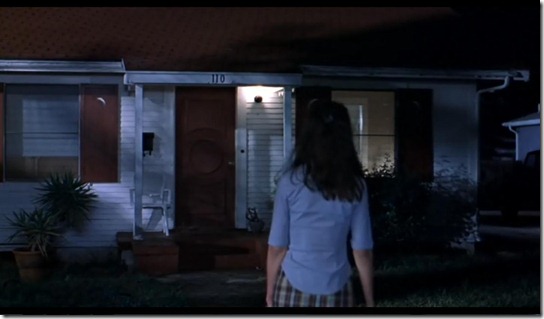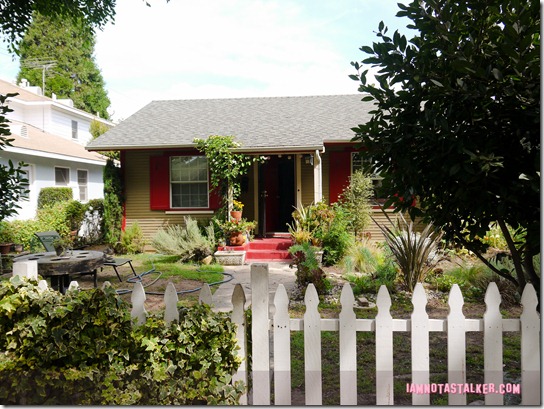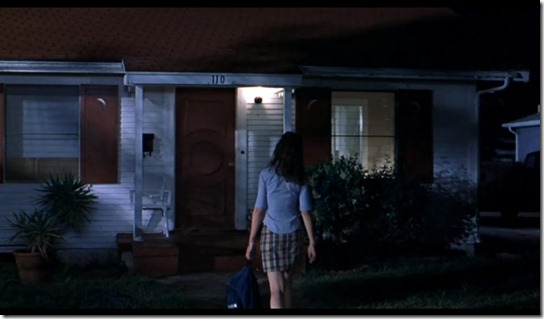 In real life, the residence was originally built in 1934 and boasts 3 bedrooms, 2 baths, 1,472 square feet of living space, and a 0.15-acre plot of land.  As luck would have it, the homeowners happened to be outside when we showed up to stalk the place and they truly could NOT have been nicer.  And while they did not own the bungalow at the time of the filming, the previous resident had informed them of the property's cinematic history.  For some inexplicable reason, though, they have yet to rent the movie to see the house onscreen for themselves.  Sheesh!  Some people! 

  If I owned that house, I'd be watching Teaching Mrs. Tingle pretty much nightly!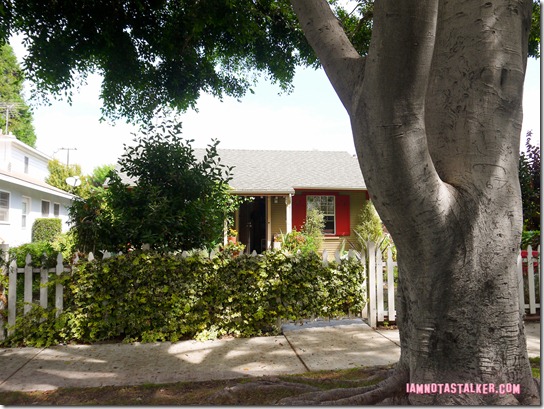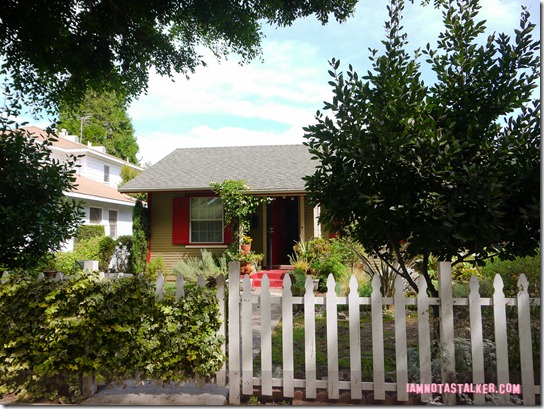 I am fairly certain that the real life interior of the dwelling was also used in the flick, but, unfortunately, I could not find any interior photographs of the residence with which to verify that hunch, nor did the homeowners know if any filming took place inside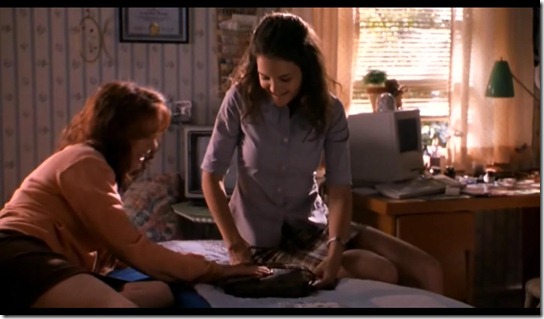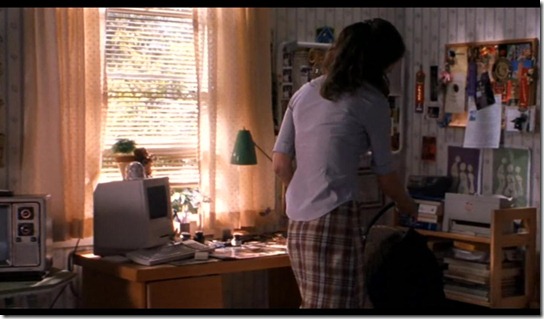 I was absolutely shocked at how much Leigh Ann's neighborhood resembled Pasadena in person.  In fact, if someone had shown me the photograph below prior to me stalking Leigh Ann's house, I would have bet money on the fact that it was a photograph of a Pasadena street.  Who knew Culver City had trees like that?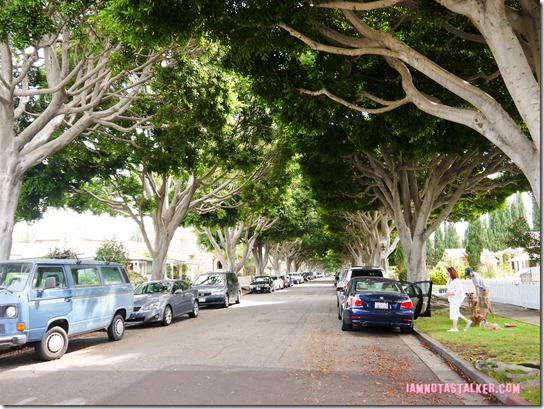 You can find me on Facebook here and on Twitter at @IAMNOTASTALKER.  And be sure to check out my other blog, The Well-Heeled Diabetic.
Big THANK YOU to Owen, from the When Write Is Wrong blog, for finding this location.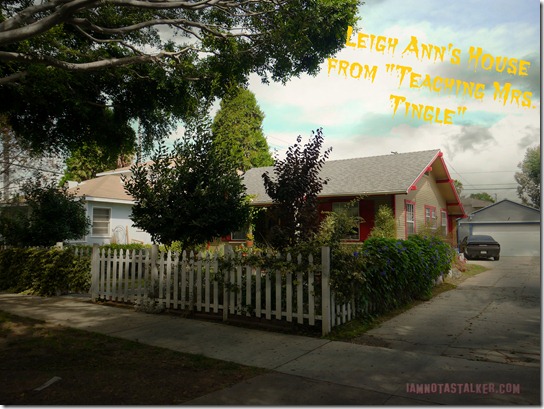 Until next time, Happy Stalking! 

Stalk It: Leigh Ann's house from Teaching Mrs. Tingle is located at 4110 Lincoln Avenue in Culver City.
58894