Alfred Hitchcock's Former Home
Oct 4th, 2012 | By
Lindsay
| Category:
Celebrity Homes
,
Haunted Hollywood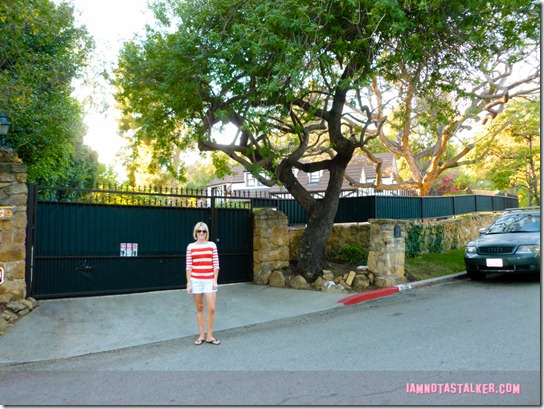 I tend to get a bit overexuberant when it comes to stalking Haunted Hollywood sites each year and typically wind up with more locations in my stockpile (or should I say stalkpile?

) than there are days in October to blog about them.  In fact, it would be safe to say that I have enough spooky locales left over from years past to cover all of this October's posts, not that that will prevent me from stalking new ones, of course.  Anyway, one location that I have had waiting in the wings for quite some time now is the first house that Alfred Hitchcock, the Master of Suspense himself, lived in upon moving to Los Angeles in 1939.  I learned of the locale thanks to the 2009 book Dial H for Hitchcock, the fifth in Susan Kandel's fabulous Cece Caruso mystery series.  I absolutely love Kandel's novels because, not only are they fun and suspenseful, but they always feature numerous real and historic locations – one of which, Thelma Todd's Roadside Café, I blogged about during my Haunted Hollywood postings back in 2008.  In Dial H for Hitchcock, biographer/part-time detective/heroine Cece Caruso, who has been commissioned by her publisher to pen a book on the Master of Suspense, heads out to several of his former residences in order to "commune with Hitch's spirit".  Kandel provided the addresses of the homes in the novel, so I, of course, immediately added them to my To-Stalk list and ran right out to stalk them shortly thereafter.
According to Kandel, in 1939 producer David O. Selznick convinced Alfred, who was by that time already a successful director, to migrate with his wife, Alma, and daughter, Pat, from their native England to Southern California.  Selznick first rented the family a three-bedroom apartment in the Wilshire Palms building (which was once located at 10331 Wilshire Boulevard, but has since, I believe, been torn down).  Shortly thereafter, the Hitchcocks learned that their good friend Carole Lombard was moving out of a French Country-style manse she was renting in Bel Air, so Hitch decided to take over her lease and relocated his family there that October.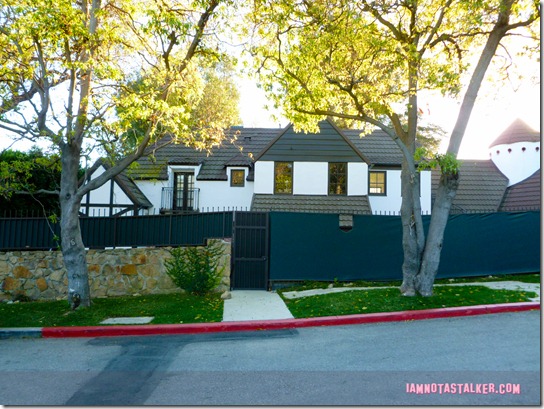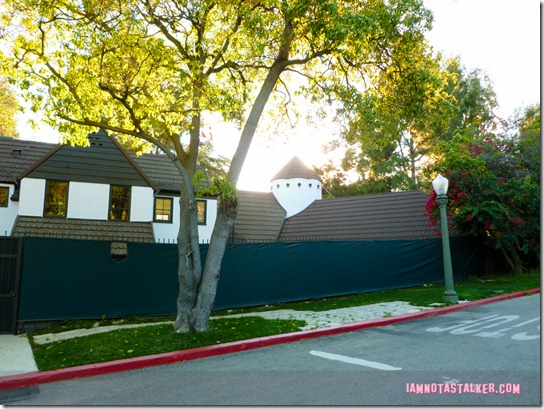 Carole Lombard had first moved into the abode in 1936, after realizing that her home at 7953 Hollywood Boulevard was not conducive to the affair she had just begun with a married Clark Gable.  So she leased a much more secluded residence at 609 St. Cloud Road in Bel Air.  You can check out a photograph of Lombard and Gable that was supposedly taken inside of the home here.  After finally marrying Gable on March 29th, 1939, the two purchased a ranch in Encino, began renovating it and finally moved in that October, at which point Hitch took over the lease.  The Hitchcocks remained in the home until the Spring of 1942, when they purchased a larger Colonial-style manse located two miles away.  (And don't worry, I also stalked that abode and will be blogging about it tomorrow. 

)  According to this website, Shelley Long also lived in the St. Cloud Road residence at one point in time, although I have been unable to verify that.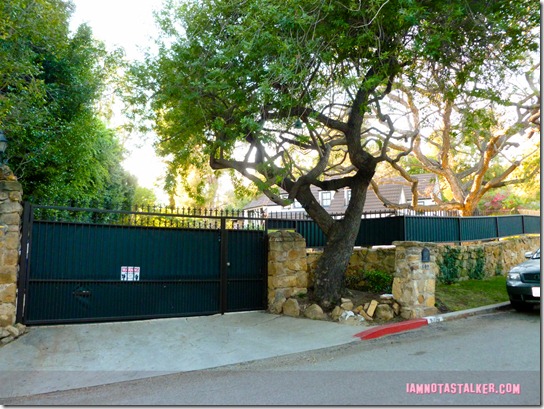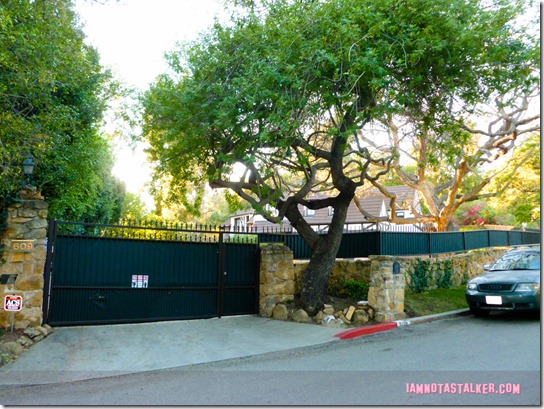 The property, which was originally built in 1926 and boasts 5 bedrooms, 6 baths, 4,357 square feet, a 0.76-acre plot of land, a swimming pool, a fish pond, parking for over 20 cars, a chef's kitchen, and a private guest house, last sold in December 2007 for a cool $7.85 million.  It appears to have been remodeled at some point thereafter and, from the description of the place in Dial H for Hitchcock, was quite possibly in a state of disrepair for a brief period of time, as well.  The book reads, "Considering the neighborhood, 609 was a dump.  I wasn't sure anybody was even living there anymore.  The driveway was strewn with leaves and yellowed newspapers.  The gate stretching across it was covered with brown canvas so you couldn't see in.  However somebody had cut a little hole at the bottom.  Someone with an avid interest in the former residents, perhaps."  (A stalker, maybe? 

)  And while that description may have been conjured up for story purposes and not the actual state of the house at the time of the writing, Google aerial views do show that the yard was torn up at some recent date.  I am very happy to report that the home was in nice shape when I stalked it earlier this year, although, sadly, not much of it is visible from the road.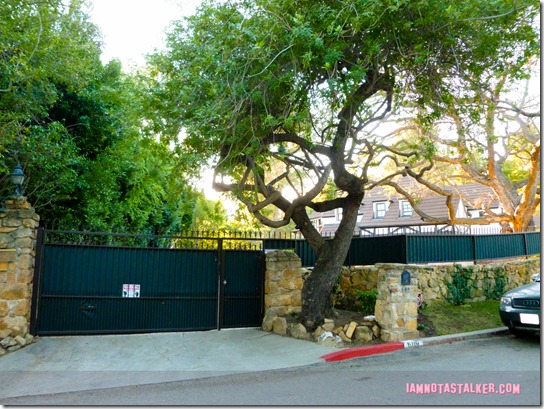 You can find me on Facebook here and on Twitter at @IAMNOTASTALKER.  And be sure to check out my other blog, The Well-Heeled Diabetic.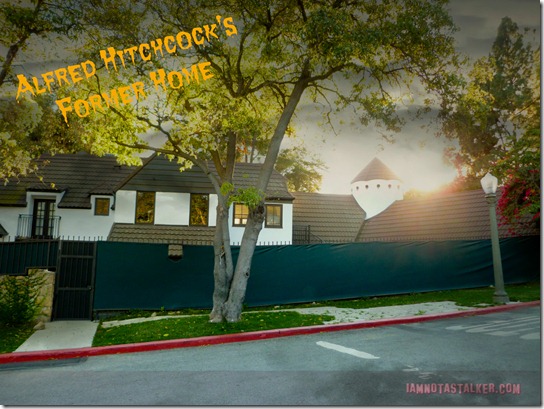 Until next time, Happy Stalking! 

Stalk It: Alfred Hitchcock's former home is located at 609 St. Cloud Road in Bel Air.  After finishing his second presidential term in January 1989, Ronald Reagan and his wife, Nancy, moved into a house located just up the street at 668 St. Cloud Road.
58917