Runyon Ranch from "Scream 3"
Oct 18th, 2012 | By
Lindsay
| Category:
Haunted Hollywood
,
Movie Locations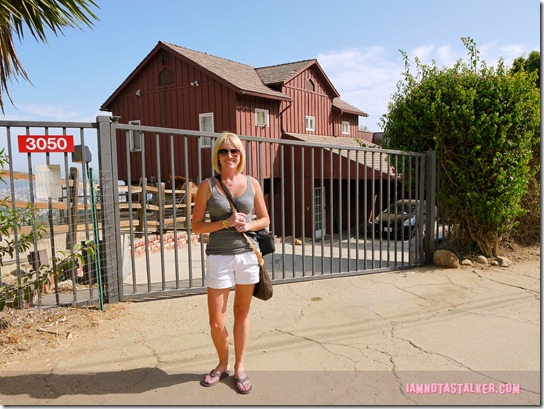 Another Scream 3 filming location that I had long wanted to stalk was Runyon Ranch – the large hilltop home where actress Jennifer Jolie (Parker Posey) lived in the 2000 thriller. I first found out about the locale from fave stalking book Hollywood Escapes: The Moviegoer's Guide to Exploring Southern California's Great Outdoors, but I was not sure how much, if any, of the residence was visible from the street. So, while I added the address to my To-Stalk list, I never ventured out there. Then, a couple of weeks back, I was reminded of Runyon Ranch while stalking the Canfield-Moreno Estate (which also appeared in Scream 3 and which I blogged about yesterday), and decided that, being that it was almost Halloween, it was about time I stalked the place. So I dragged the Grim Cheaper right on over there.
As we discovered when we arrived (and contrary to what my GPS was reporting), Runyon Ranch is actually located on a private road inside of Runyon Canyon Park (which I blogged about here) and it cannot be reached by car. Despite this, though, the house is still, thankfully, completely accessible to the public. To catch a glimpse of it, you will have to throw on some tennies and take a brief hike up Runyon Canyon Road. The abode is located about 800 feet east of the gate pictured below. (I was a bit unprepared for a hike, as you can see above, hence the flip-flops.)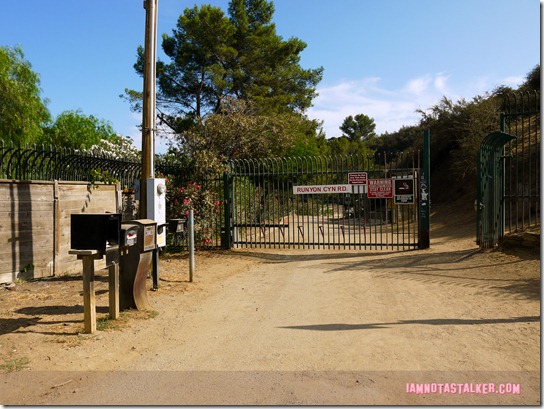 I just about had a heart attack as we neared the front of Runyon Ranch as it still looks EXACTLY the same today as it did when Scream 3 was filmed over twelve years ago! LOVE IT!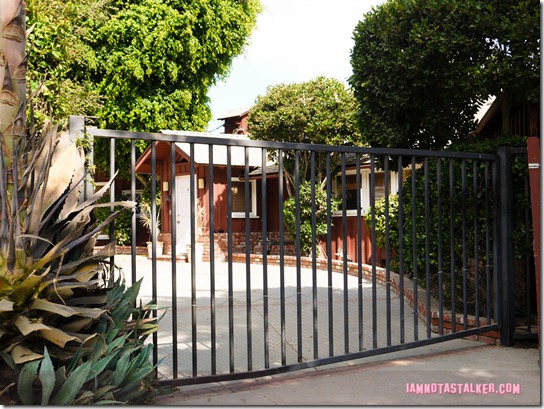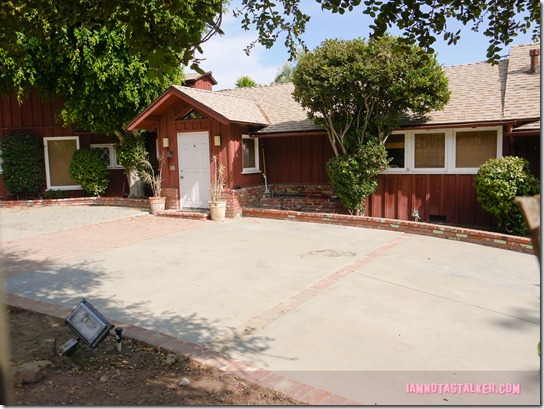 Runyon Ranch, which was originally built in 1951, boasts 2 bedrooms, 3 baths, 3,493 square feet of living space, and a 0.66-acre plot of hilltop land.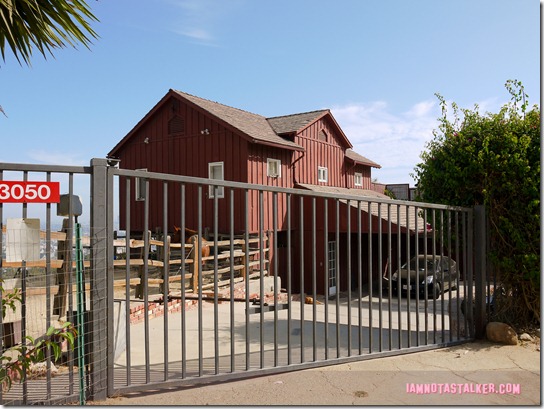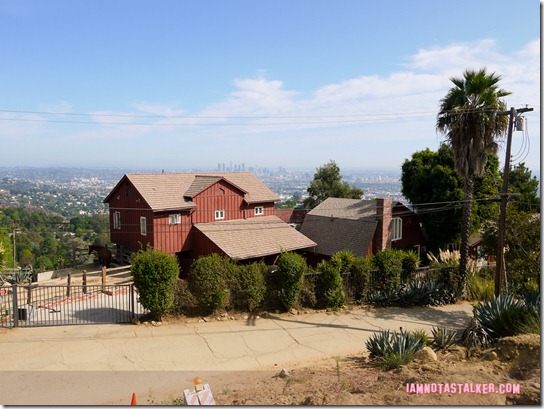 The residence also features a large horse corral (as you can see below, several adorable animals – including a horse and a goat – were wandering the grounds while we were there) . . .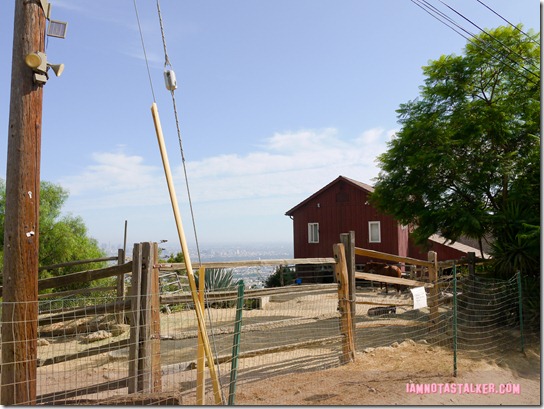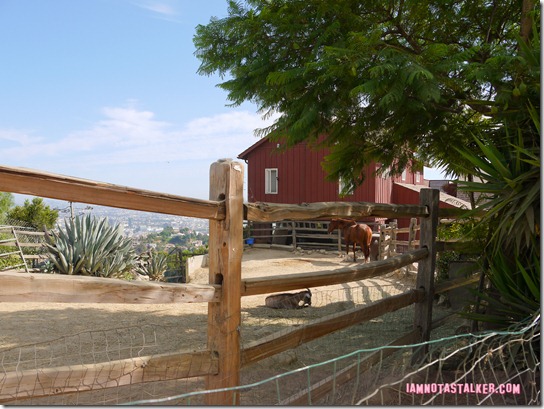 . . . and some pretty stellar views!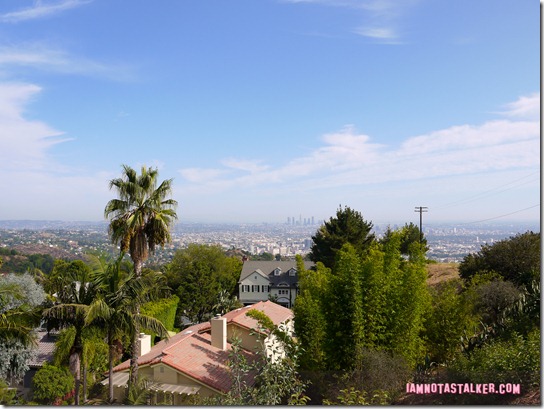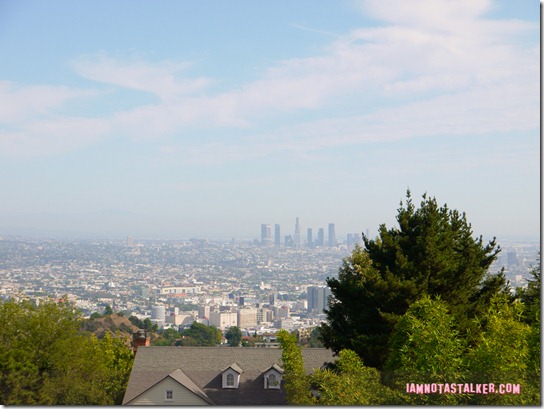 I was floored to discover that a fabulous glimpse of the ranch is visible if you venture up the trail that runs just west of it.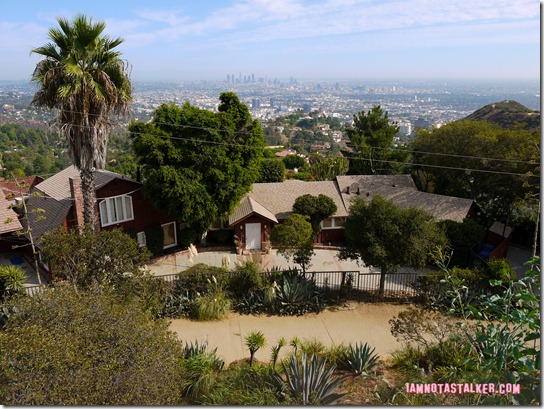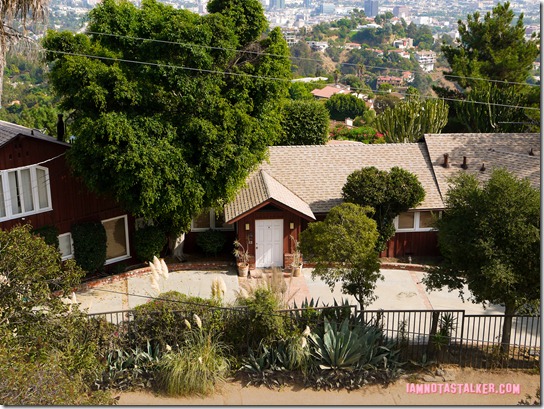 As you can see below, the place is pretty darn ginormous – and so incredibly recognizable from Scream 3!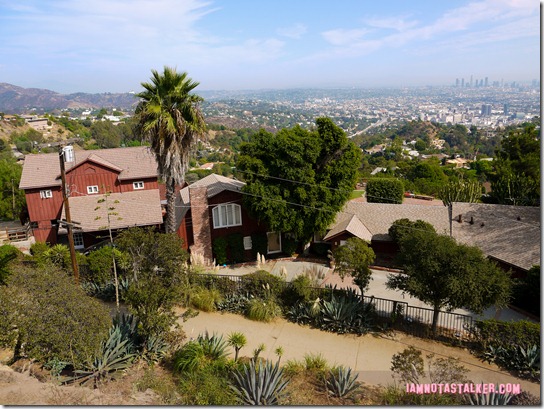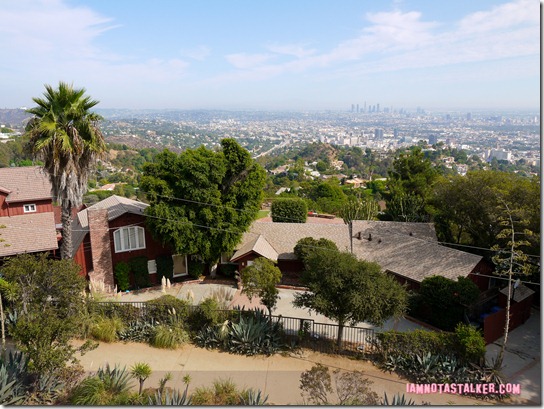 Runyon Ranch was featured several times in Scream 3, most notably in the scene in which several Stab 3 actors gather together to discuss the recent killings of their fellow cast members.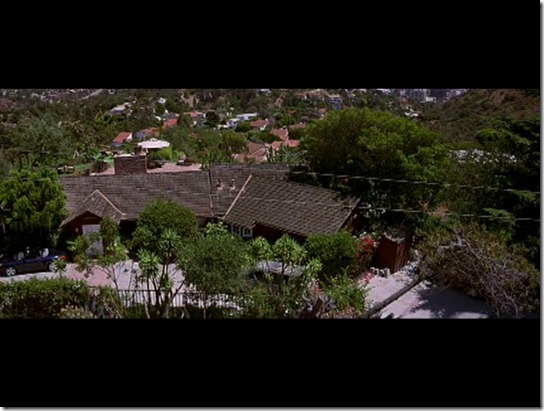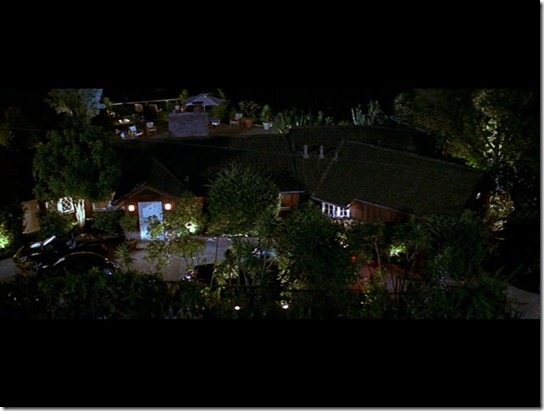 Pretty much every section of the property was used in the filming, including the interior (which you can see pictures of here) . . .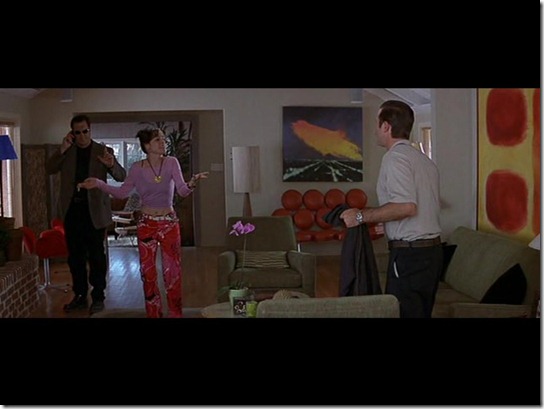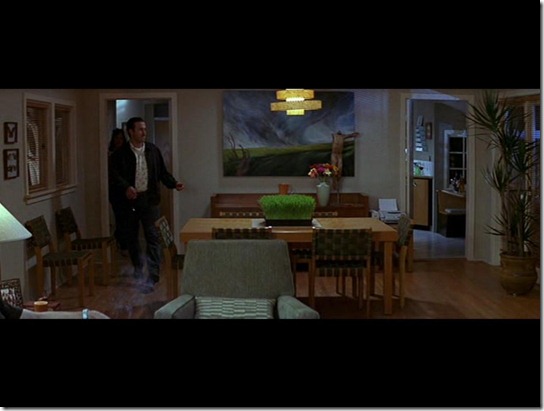 . . . and the backyard and pool area (which you can also see pictures of here).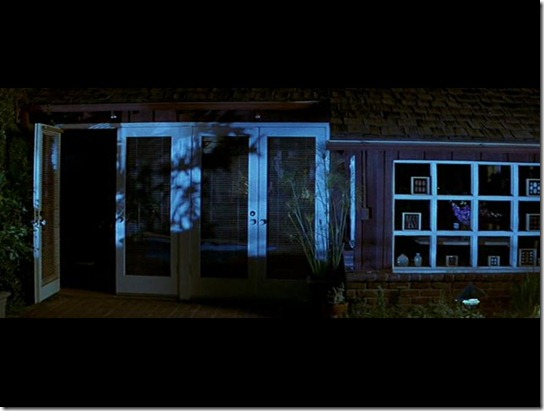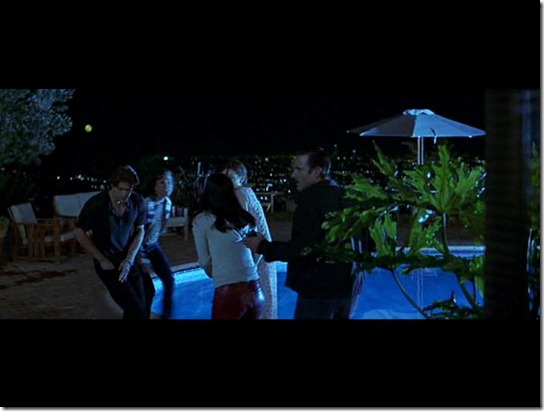 Dwight 'Dewey' Riley (David Arquette) lived in the ranch's real life converted Silverstream trailer (which I somehow did not take any photographs of) in the flick, which angered his ex-girlfriend, Gale Weathers (Courteney Cox), to no end.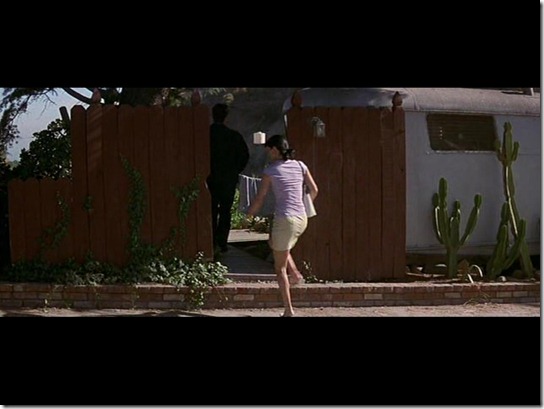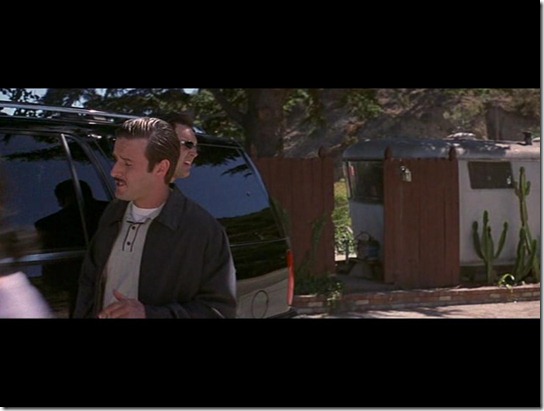 The trailer's actual interior was also used in the filming. You can check out some photos of it here.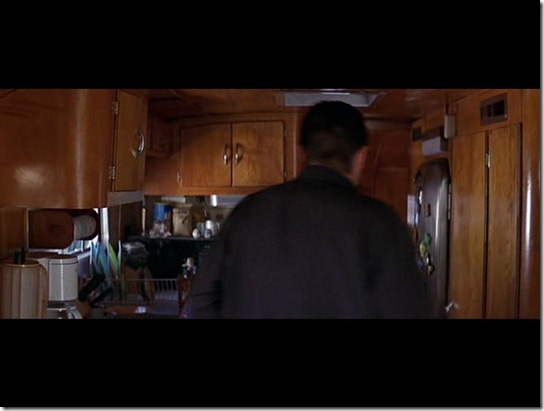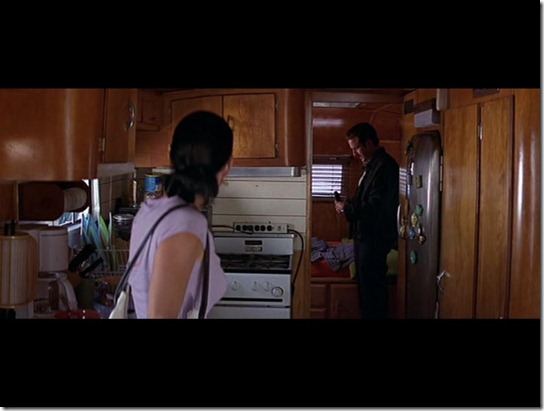 Runyon Ranch was actually blown up in Scream 3 and for that scene an incredibly realistic miniature of the residence was built. You can see a photograph of that miniature on the official Runyon Ranch website here.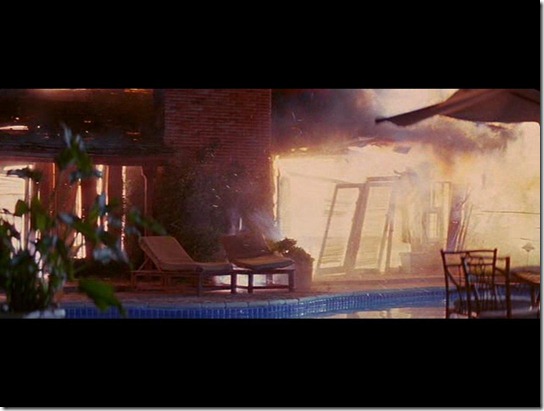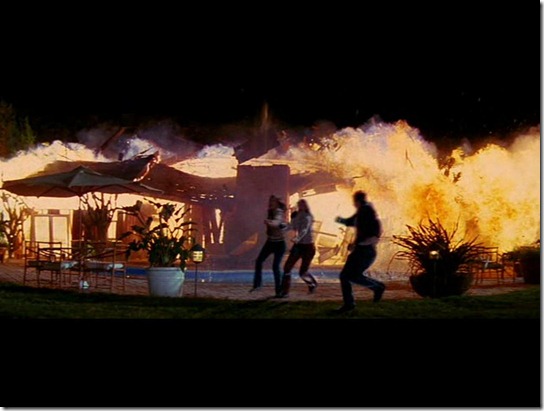 Scream 3 was hardly the first production to make use of Runyon Ranch. In the 1986 movie Ruthless People, Dewey's Silverstream was used as the trailer where Earl Mott (Bill Pullman) lived, although it was moved to the Mountain View Mobile Inn trailer park, located at 1930 Stewart Street in Santa Monica, for the shoot.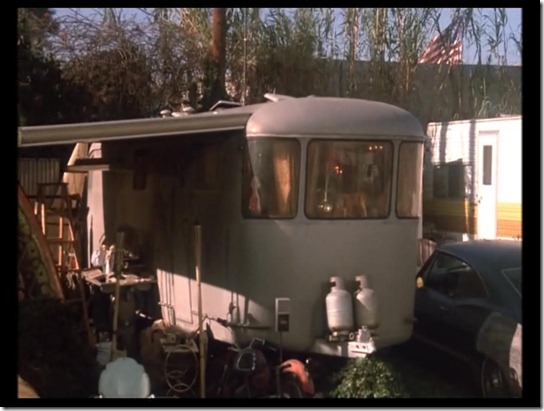 As you can see below, virtually none of the trailer's interior was changed between the filming of Ruthless People and Scream 3. Love it!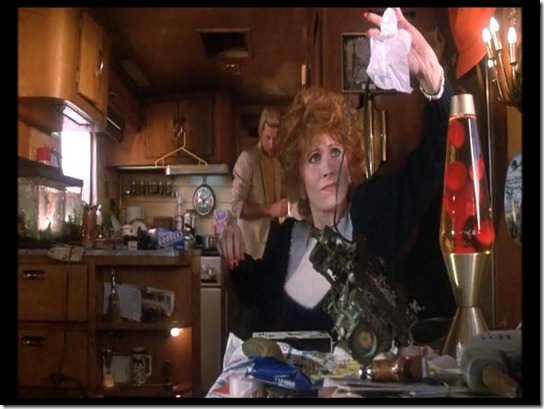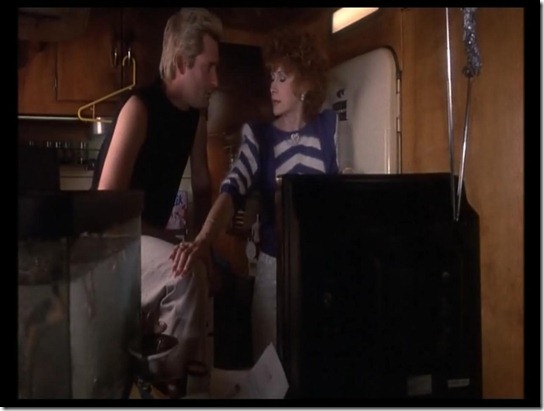 In the Season 7 episode of Beverly Hills, 90210 titled "Mate for Life", which aired in 1996, David Silver (Brian Austin Green) moved in with his friend Mark Reese (Dalton James), who lived at Runyon Ranch.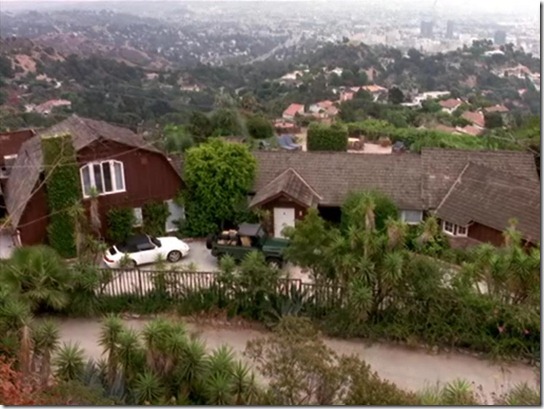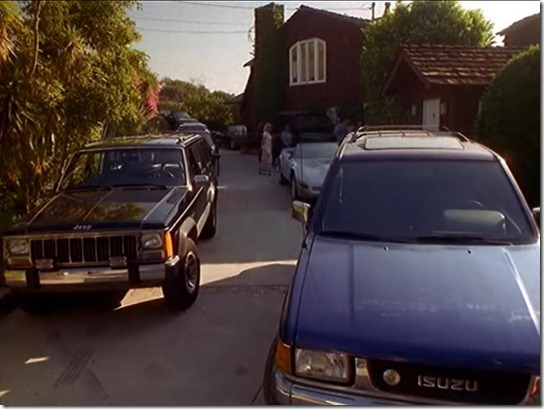 During the season, the ranch's backyard and pool area were used several times.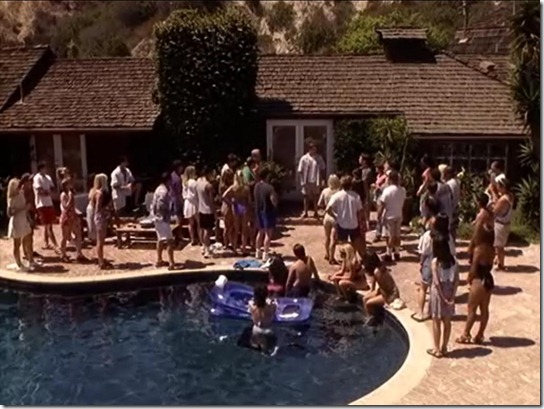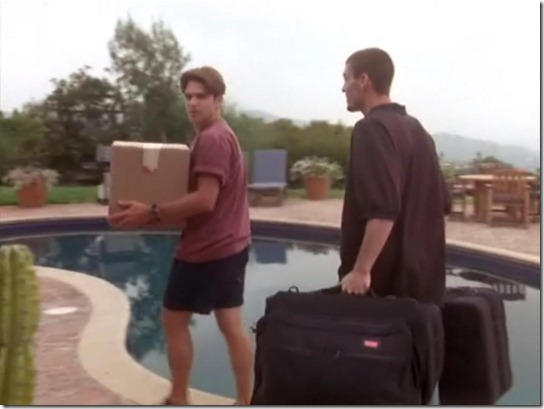 I am fairly certain that the interior that was shown was just a set, though, and not the actual house.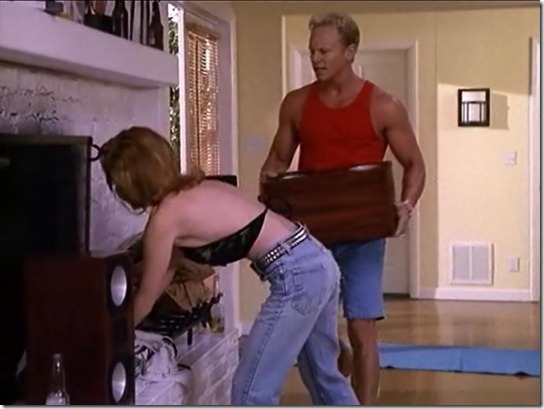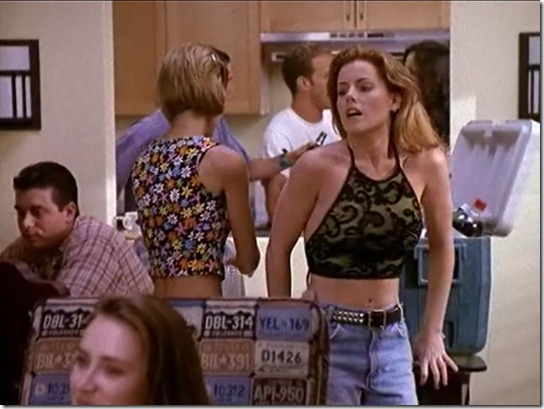 In the 1996 drama It's My Party, Runyon Ranch was where Nick Stark (Eric Roberts) and Brandon Theis (Gregory Harrison) lived.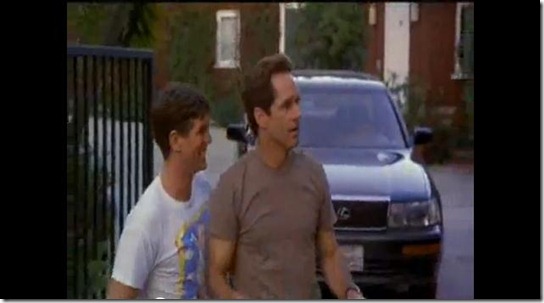 The real life interior of the house was used throughout the flick.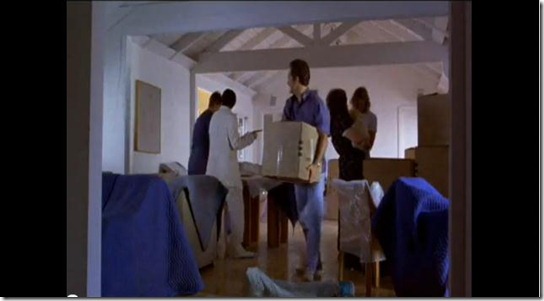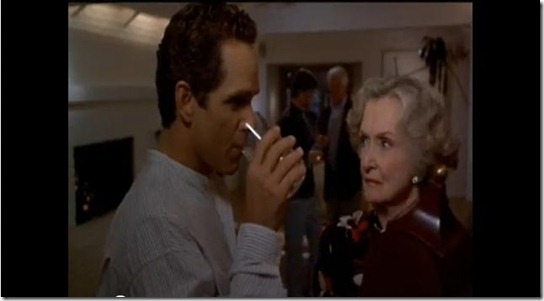 As was the backyard area.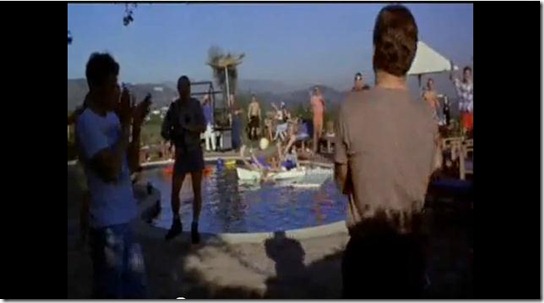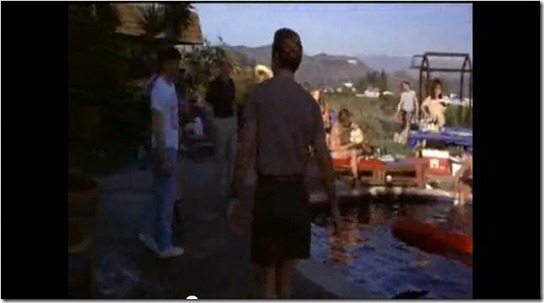 In the 1999 flick Crazy in Alabama, Lucille Vinson (Melanie Griffith) and Harry Hall (Robert Wagner) attended a Hollywood party at Runyon Ranch.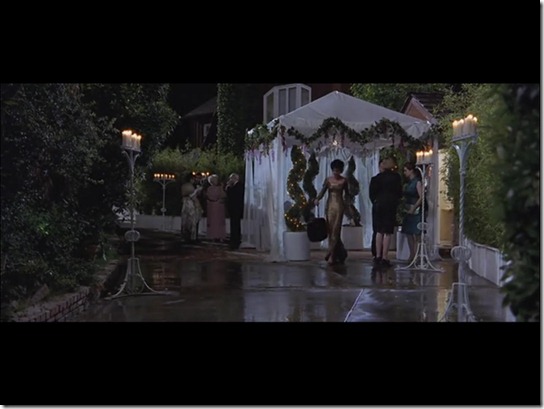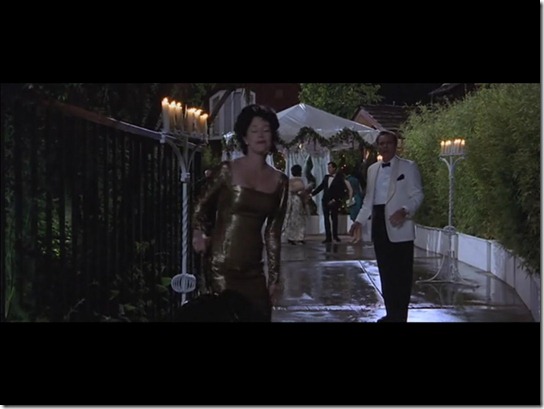 The interior of the residence, dressed to appear like a 1960's abode, was also used in the filming.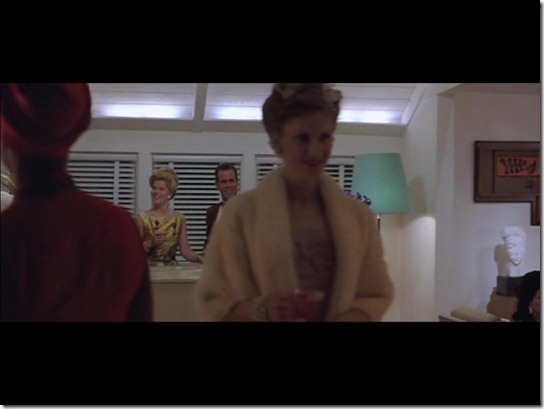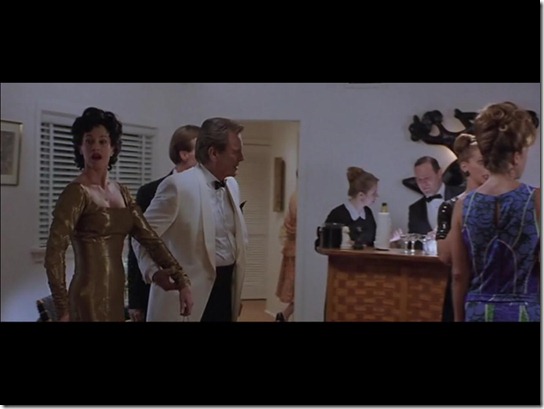 As was the backyard and pool.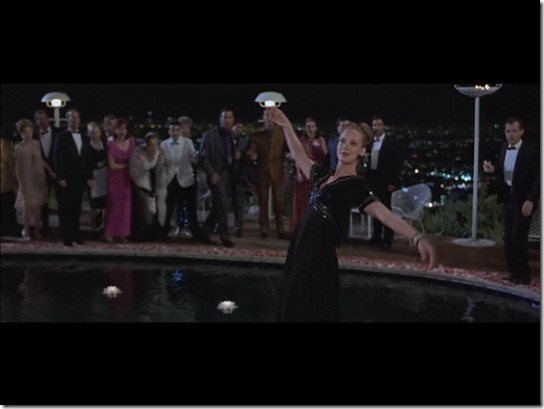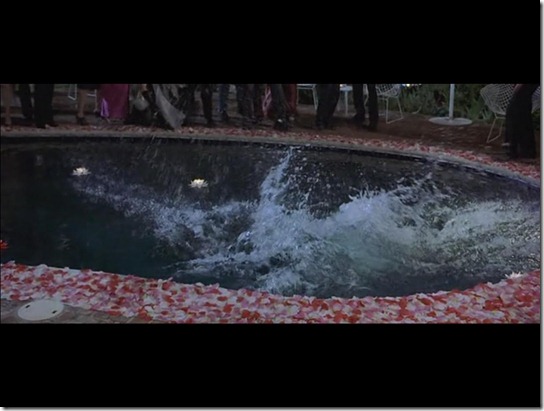 Runyon Ranch was also featured in the closing scene of the 2003 comedy Hollywood Homicide, in which Sgt. Joe Gavilan (Harrison Ford) and Det. K.C. Calden (John Hartnett) investigate a murder scene consisting of "a body and a half with some pieces missing".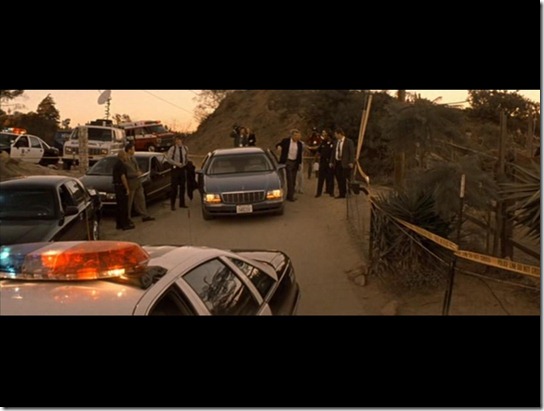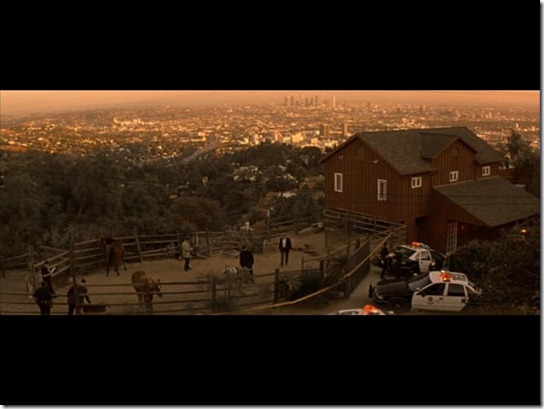 According to the official Runyon Ranch website, the property was also used in the 2001 movie Circuit, but, unfortunately, I could not find a copy of the flick anywhere with which to make screen captures for this post.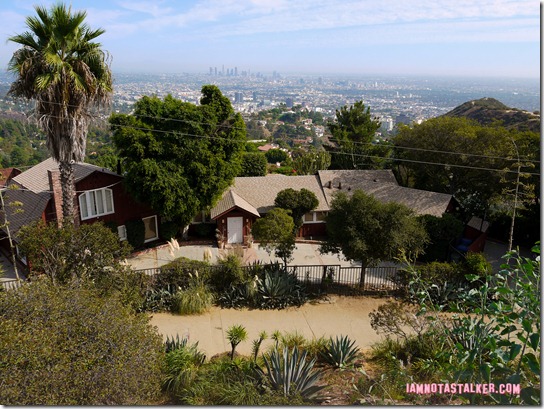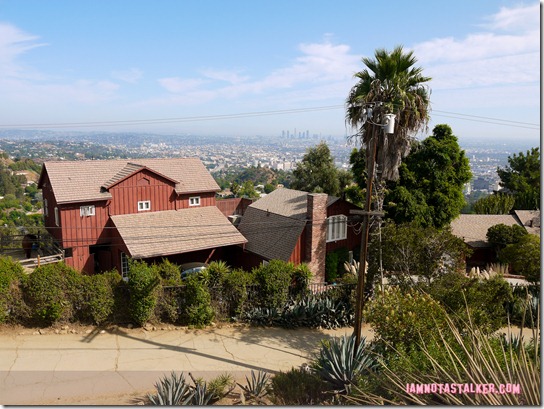 Several photoshoots have been held on the premises, as well, including a Tobey Maguire shoot for the July 25th, 2003 issue of Entertainment Weekly, a Jim Carrey shoot for the November 2000 issue of Details Magazine, an Oliver Martinez shoot for the May 2002 issue of Interview Magazine, and a James Houston shoot with actor Stephen Dorff.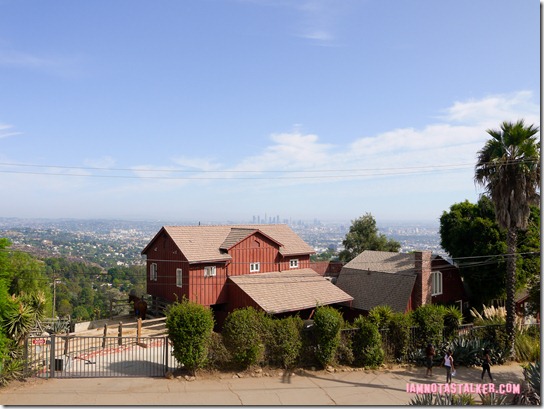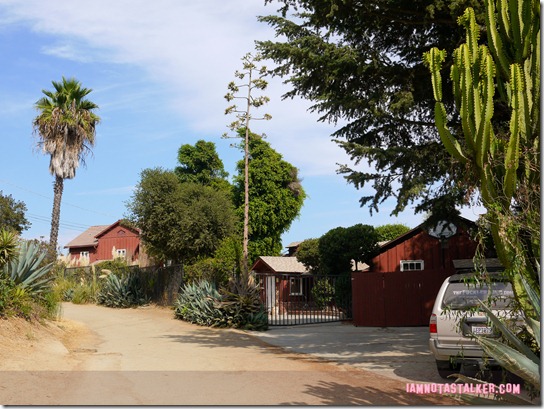 You can find me on Facebook here and on Twitter at @IAMNOTASTALKER. And be sure to check out my other blog, The Well-Heeled Diabetic.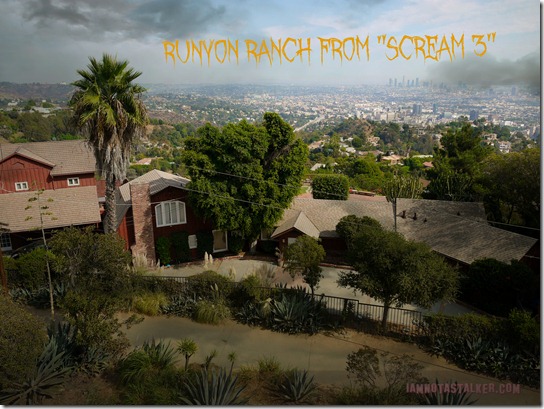 Until next time, Happy Stalking!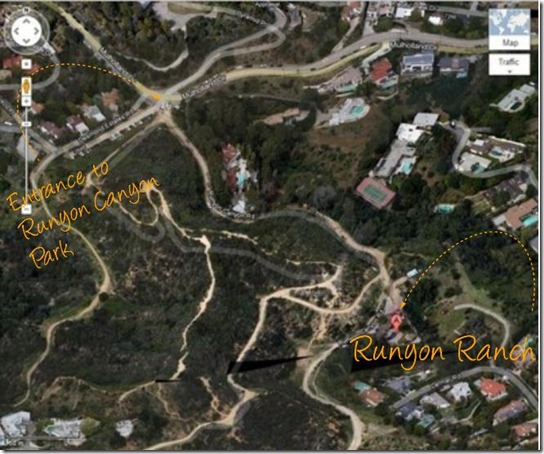 Stalk It: Runyon Ranch from Scream 3 is located at 3050 Runyon Canyon Road, inside of Runyon Canyon Park, in the Hollywood Hills. To access the property, you will have to park your car outside of Runyon Canyon Park and then walk about 800 feet east on Runyon Canyon Road. You can visit the official Runyon Ranch website here.
61475