Lana Clarkson's Former House
Oct 22nd, 2012 | By
Lindsay
| Category:
Celebrity Homes
,
Haunted Hollywood
Way back in July, Mike, from MovieShotsLA,  and I took a little stalking trip to the Venice Beach/Marina del Rey area.  Now I should explain here that stalking with Mike is an experience in and of itself.  The guy has lived in Los Angeles his entire life and has absorbed so much location information during that time that he is literally like a walking-talking map of filming locations and movie stars' homes.  So when we ventured out to the Venice Canals – one of the most beautiful spots in L.A. – and he started rattling off information about almost every single dwelling that we passed, I had to get out my iPhone and start taking notes, lest I forget it all.  The residence that I was most excited to learn about, as I thought it would fit in perfectly with my Haunted Hollywood postings, was the tiny cottage where actress Lana Clarkson lived at the time of her death.
As I mentioned in my post about the Venice Beach Cotel, where SanDeE* (my girl Sarah Jessica Parker) lived in L.A. Story, the seaside city was founded by a real estate developer and wealthy tobacco heir named Abbot Kinney who was looking to create "The Venice of America" on the shores of sunny Southern California.  In the early 1900s, Kinney purchased some coastal acreage just south of Santa Monica and proceeded to built his dreamland.  In the process, he drained sixteen miles of area marshes and turned them into a series of saltwater canals, made complete with idyllic bridges and singing gondoliers.  Sadly, while beautiful, the canals were built far too shallow, resulting in poor water circulation.  In the late 1920s, they were declared a public health hazard and the vast majority of them filled in and turned into streets.  Today, only six small waterways, totaling two miles, and four original bridges remain.  As you can see below, what was saved is now an absolutely magical little enclave and one of the most picturesque spots in L.A.  I actually hate the Venice area – it is extremely seedy and far over-crowded – but I love, love, love the canals.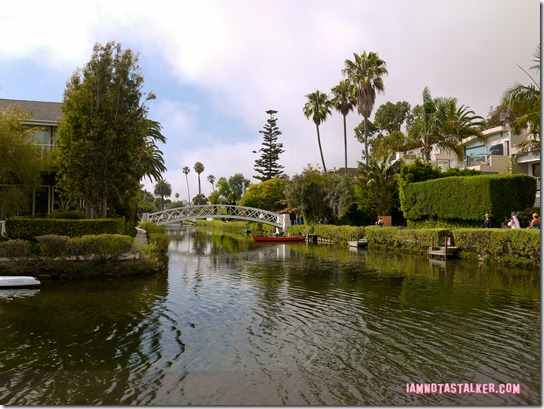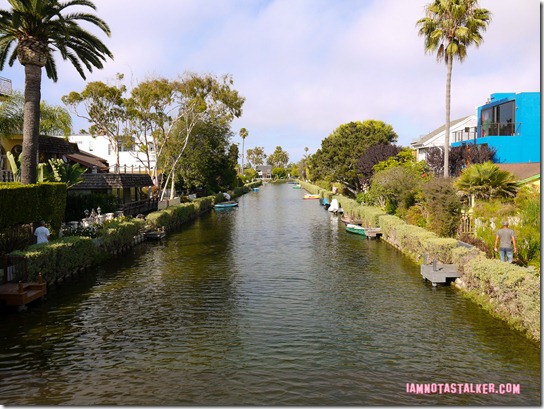 Tucked away, so much so that one could visit Venice without ever realizing they were there, the canals are situated between South Venice Boulevard, Eastern Court, 28th Avenue, and Strongs Drive.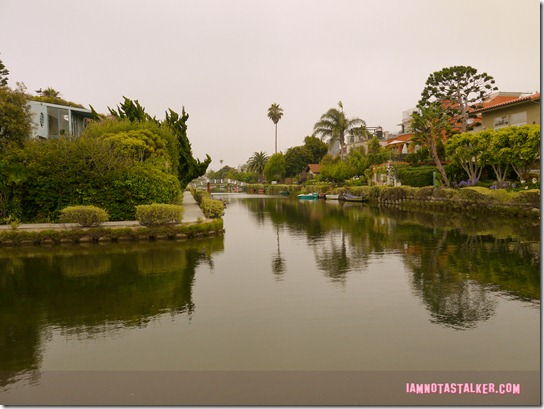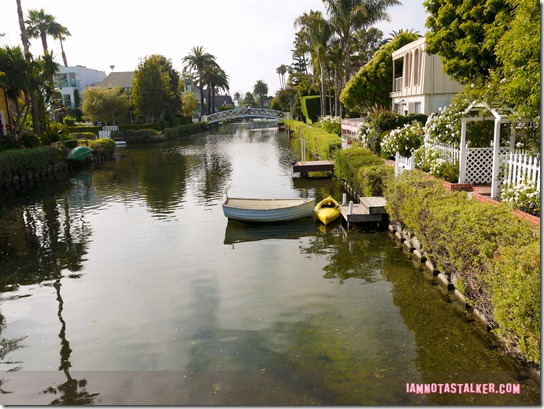 Lana Clarkson's former home is located at the southern end of the canals.  The tiny 1-bedroom, 1-bath waterfront cottage, which was originally built in 1905, boasts a scant 454 square feet of living space and sits on a small 0.09-acre plot of land.  The six-foot tall actress, who was best known for the 1985 film Barbarian Queen, had rented the residence, at $1,200 per month, since at least 2001.  According to a September 2007 Vanity Fair article written by Dominick Dunne, Lana fixed up the bungalow on her own dime and her bedroom, which was painted red with black doors, was decorated with photographs of her idol, Marilyn Monroe.  Apparently, at the time the article was written there were plans to tear the abode down, but I am very happy to report that, as of a few months ago, the place was still standing.  You can check out a picture of what the house looked like back when Lana lived there, or shortly thereafter, on the Find a Death website here.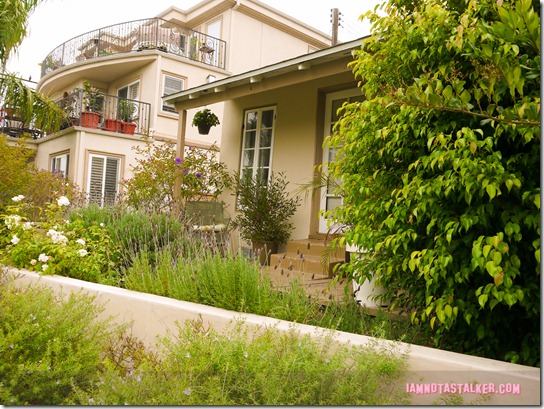 The pictures below show the view from Lana's former back porch.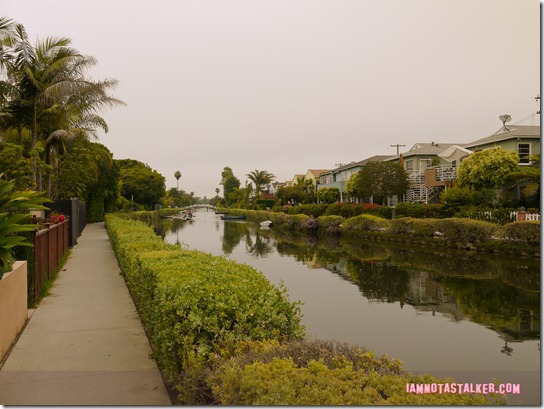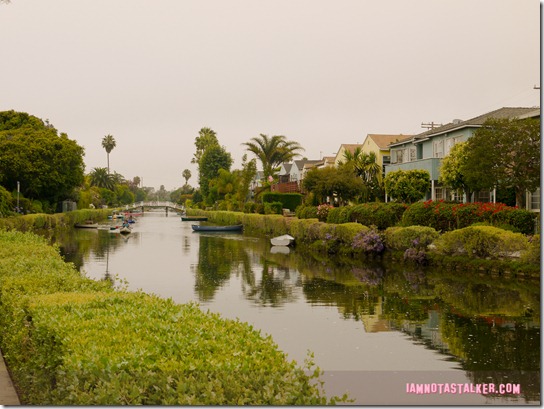 Lana Clarkson was famously shot to death at record producer Phil Spector's Alhambra mansion (which I blogged about here) during the early morning hours of February 3rd, 2003.   While Spector claimed that the 40-year-old actress had committed suicide, a jury disagreed and he was convicted of her murder on April 13th, 2009 and sentenced to 19-years-to-life in prison.  You can read a full account of the events of February 3rd, 2003 on the Find a Death website here.  I actually saw Phil in person back in September 2007 during his first trial (I was serving as a juror in a nearby courtroom) and I honestly don't know what was scarier – his spaced out eyes or his spaced out hair!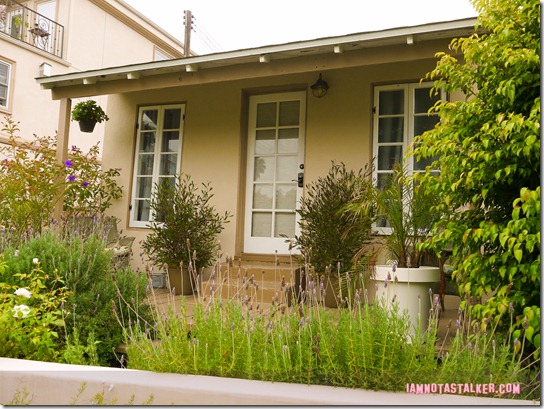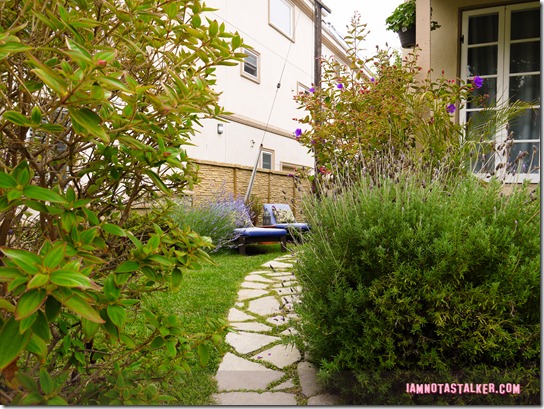 You can find me on Facebook here and on Twitter at @IAMNOTASTALKER.  And be sure to check out my other blog, The Well-Heeled Diabetic.
Big THANK YOU to Mike, from MovieShotsLA, for finding this location!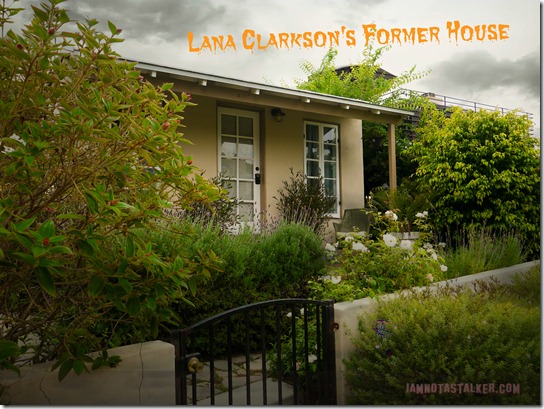 Until next time, Happy Stalking! 
Stalk It: Lana Clarkson's former home is located at 3005 Grand Canal in Venice.
61534