Henry's Tacos from "People Like Us"
Nov 9th, 2012 | By
Lindsay
| Category:
Movie Locations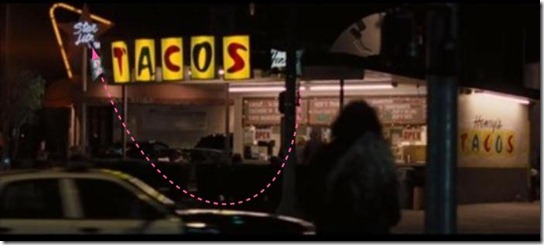 Last weekend, the Grim Cheaper and I finally decided to check out People Like Us.  And while I can't say that I loved it (I am not big on depressing movies), it was an enjoyable watch and Chris Pine was, as always, oh-so-yummy.  And the flick was filmed in its entirety in Los Angeles, so there's that. 

  Anyway, while watching, I became a wee-bit intrigued with Henry's Tacos – a walk-up taqueria where several scenes were filmed.  In one of the scenes that took place there, I noticed a sign in the background that, on first glance, I thought read "Silver Lake" and immediately assumed that Henry's was located in that area.  And while I made a mental note to do some further research on the place, for whatever reason (probably too much champagne

), I promptly forgot about it.
So imagine my surprise when I spotted the place on the corner of Moorpark Street and Tujunga Avenue in Studio City last Monday morning while heading to one of my favorite stores, Swag Antiques, for a little retail therapy.  As it turns out, the sign behind Henry's is actually for a bar named the Starlite Room.  Yes, I am that blonde!  Anyway, I could not believe my good fortune in stumbling upon the restaurant and immediately pulled over to snap some pics.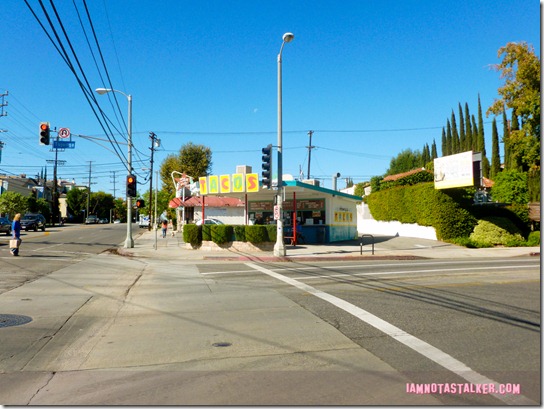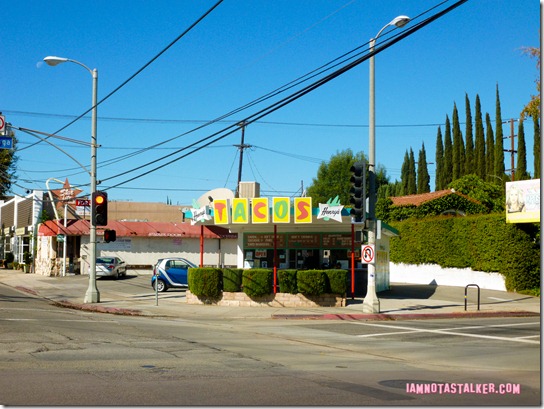 Henry's Tacos was originally founded on December 13th, 1961 by an Assembly of God minister from Nebraska named Henry Comstock.  The Googie-style walk-up eatery was designed by architect John B. Ferguson and, at the time of its opening, tacos were priced at 35 cents.  When Henry retired in 1968, his daughter, LeVonne Eloff, took over the business and ran it for more than four decades until she passed away in 2009, at which point her daughter, Janis Hood, stepped in.  Amazingly, Janis still employs the exact same recipes that her grandfather did over fifty years ago.  The corner building that houses Henry's has also been left unaltered during all of that time and still looks exactly the same today as it did when it first opened.  As Janis said in a NoHo Arts District article, "When you have something that works . . . don't change it.  If it works it doesn't need to be fixed.  People like good homemade food at affordable prices . . . no matter what decade it is."  Couldn't agree with you more, Janis!  I wish the owner of Vitello's (which is located down the street from Henry's and used to be one of my very favorite restaurants) had heeded the same advice.   Sadly, the place was recently gutted and remodeled, its menu completely revamped, and currently is a sad shadow of its former self.  Sigh.  But I am happy to report that Henry's is still going strong!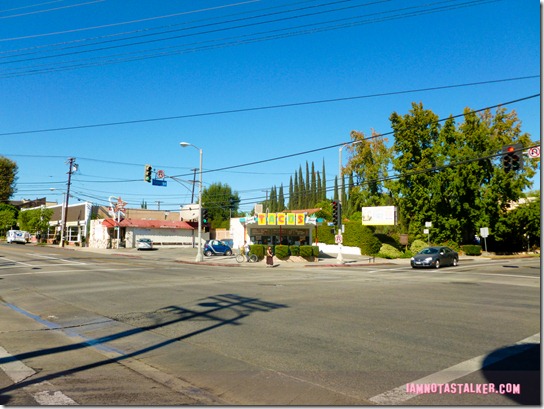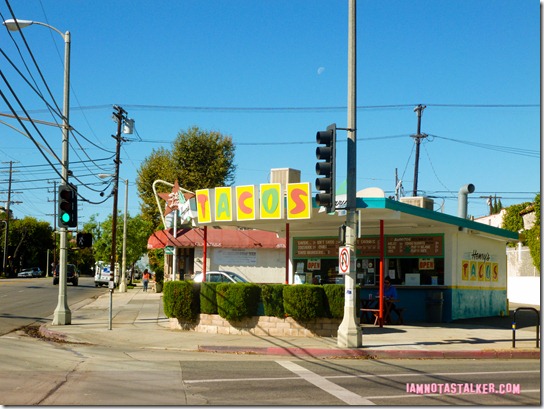 Unfortunately it was 10:30 in the morning when I stalked Henry's – a bit too early for tacos (I was only on my second Starbucks of the day at the time

) – so I did not get to sample any of the fare.  But I do plan on dragging the GC back there as soon as possible for some lunch.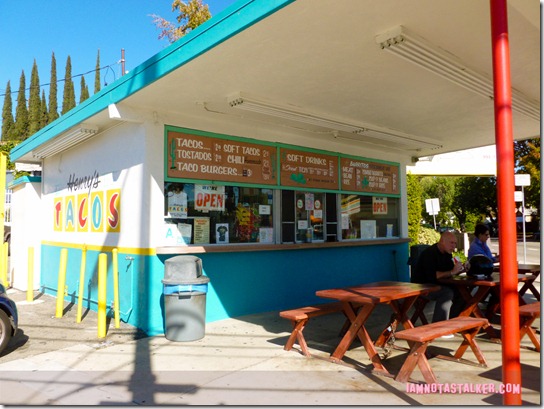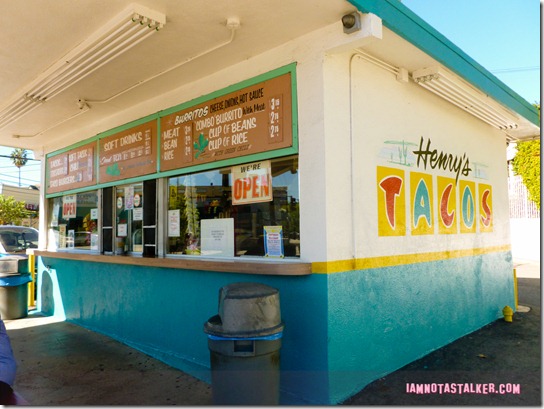 In People Like Us, long-lost siblings Sam (Chris Pine) and Frankie (Elizabeth Banks) head to Henry's Tacos for a bite to eat after attending an AA meeting.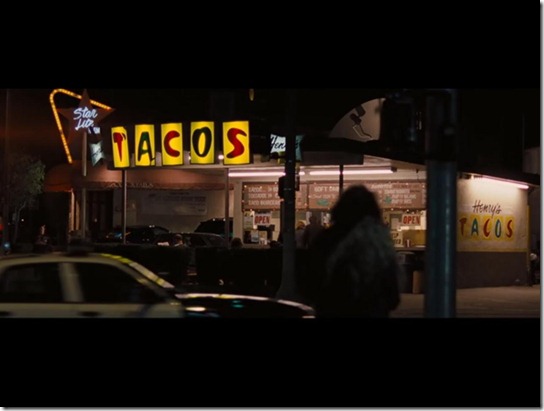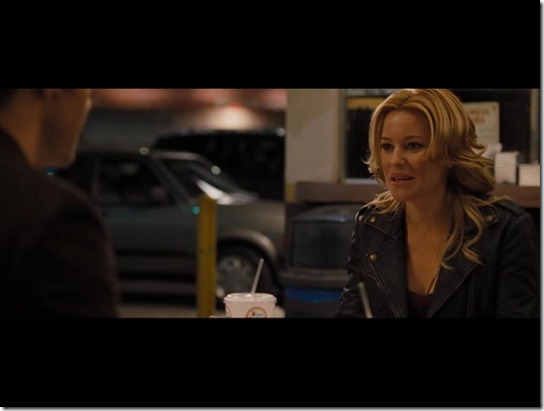 Sam and Frankie are later shown eating at the taqueria once again during a montage sequence in which the two are getting to know each other.  The idea to use Henry's Tacos in the flick was actually Chris Pine's.  According to a June 2012 Los Angeles Daily News article, the actor, who grew up in the Studio City area, used to grab a bite to eat at Henry's regularly during his childhood years.  Other celebrity fans of the eatery include Larry King, Brad Pitt, Sarah Hyland, Michelle Branch, James Marsden, Adam Levine, Marla Sokoloff, Jason Reitman, Tony Danza, Adam Carolla, Tom Hanks, Andy Griffith, George Lopez, and Mary-Kate and Ashley Olsen.  Mary-Kate even told Oprah Winfrey in a special "favorite foods" segment that Henry's has "the most incredible hard shell tacos I've ever had".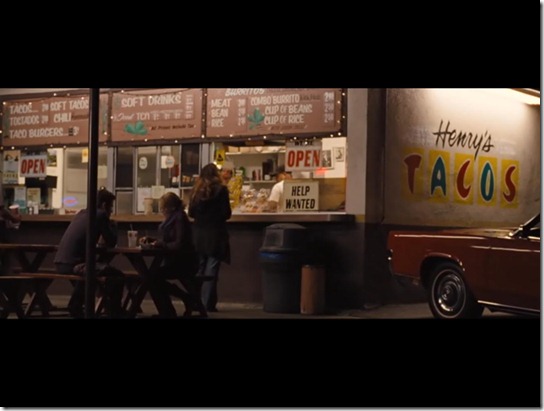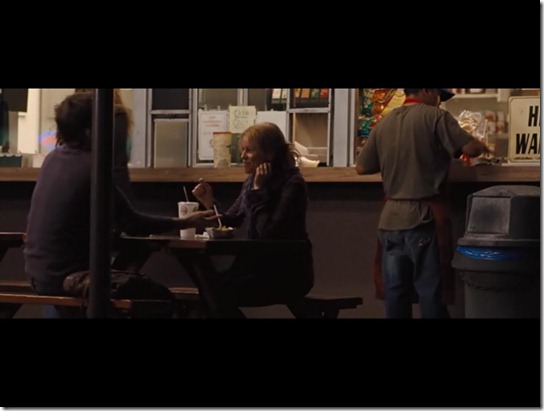 People Like Us is not the first production to film at Henry's.  The taqueria also appeared in the Season 1 episode of Adam –12 titled "Log 91: You're Not the First Guy's Had the Problem", in the scene in which Officer Pete Malloy (Martin Milner) and Officer Jim Reed (Kent McCord) discuss the difficulties of being a married police officer.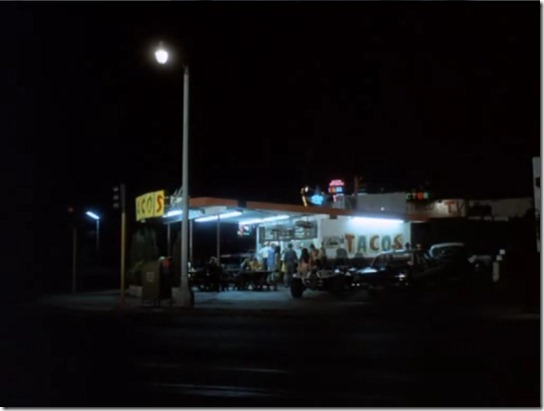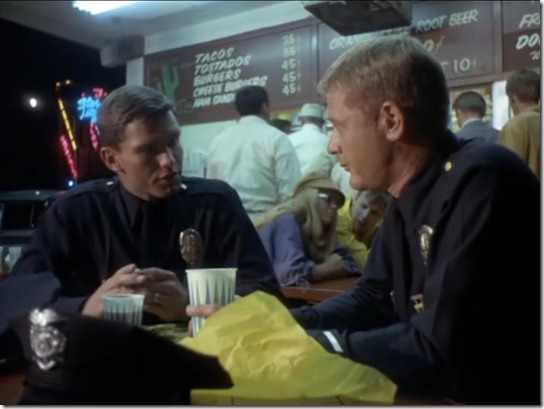 It is amazing to me that the restaurant still looks EXACTLY the same today as it did in 1968 when the episode was shot.  So incredibly cool!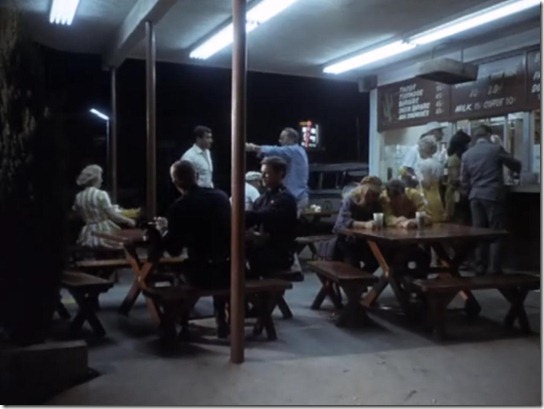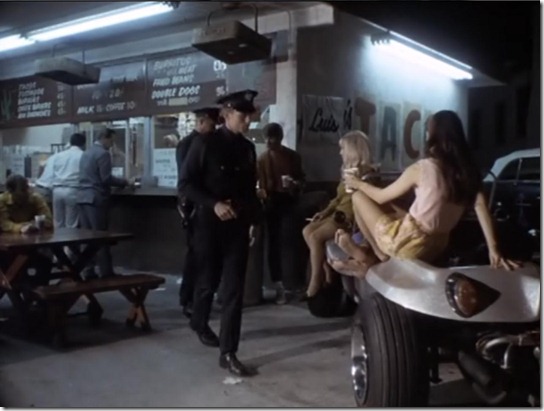 Henry's also appeared very briefly in the background of the 1978 Cheech and Chong flick Up in Smoke, in the scene in which "Stoned Motorcycle Cop" (Otto Felix) pulled over Pedro De Pacas (Cheech Marin) and Anthony 'Man' Stoner (Tommy Chong).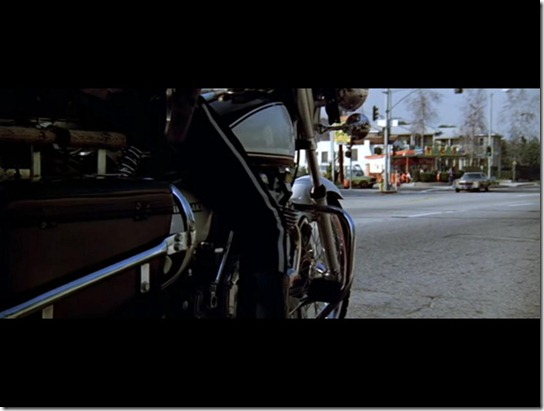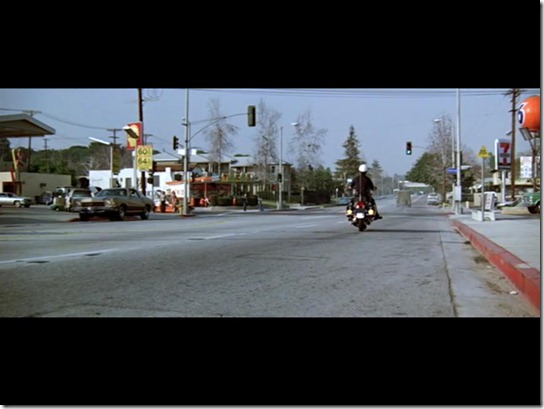 And, according to fave website OnLocationVacations, the yet-to-air Alyssa Milano series Mistresses also filmed at Henry's this past August.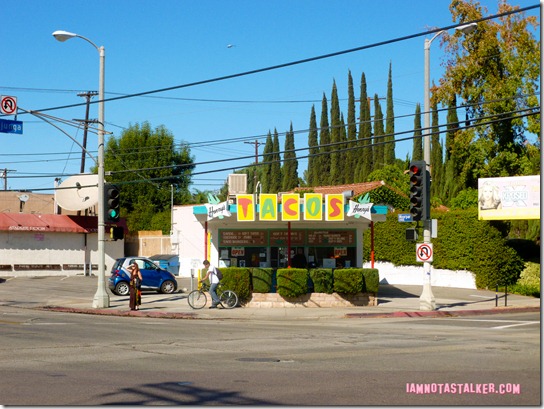 You can find me on Facebook here and on Twitter at @IAMNOTASTALKER.  And be sure to check out my other blog, The Well-Heeled Diabetic.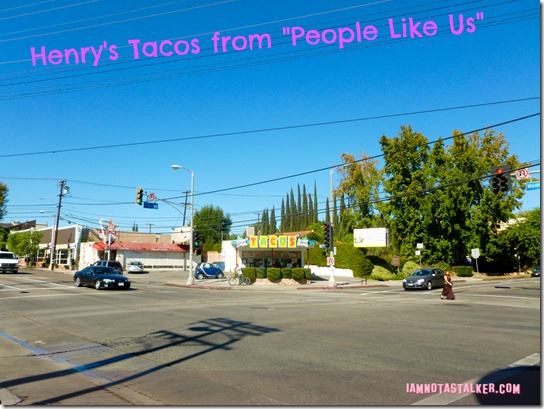 Until next time, Happy Stalking! 

Stalk It: Henry's Tacos from People Like Us is located at 11401 Moorpark Street in Studio City.
62502