Ben and Leslie's New House from "Parks and Recreation"
Jan 7th, 2013 | By
Lindsay
| Category:
TV Locations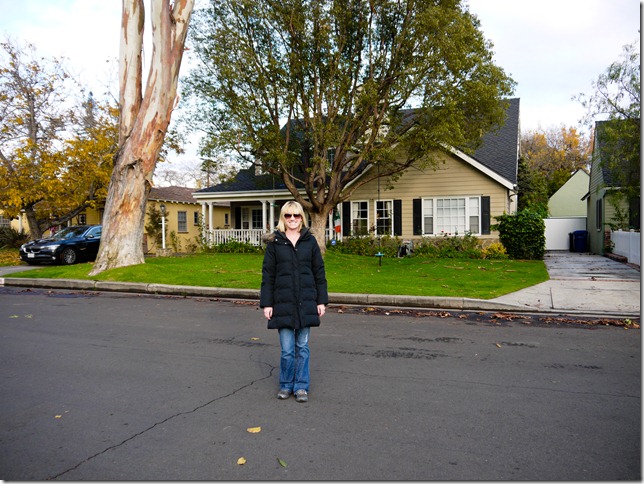 Back in October, while watching the fabulous Season 5 episode of Parks and Recreation titled "Halloween Surprise", I became just a wee-bit obsessed with tracking down the Anywhere, U.S.A.-style home that Leslie Knope (Amy Poehler) leased with her longtime boyfriend, Ben Wyatt (Adam Scott – whom I just saw the other day at my local Target, but I digress).  I had a pretty strong inkling that the residence was most-likely located in the Sherman Oaks area, in the same vicinity as the dwelling used as Diane's (Lucy Lawless') house on the series, where most of the "Halloween Surprise" episode had taken place.
  Luckily, while watching "Halloween Surprise", I had spotted what I thought was an address number of 4620 on the curb in front of Leslie and Ben's rental, so I immediately started searching through all of the 4600 blocks in Sherman Oaks.  Sure enough, I found the place just a mile or so south of Diane's home.  Woot woot!  It was not until two weekends ago, though, that I finally managed to drag the Grim Cheaper out there to stalk it.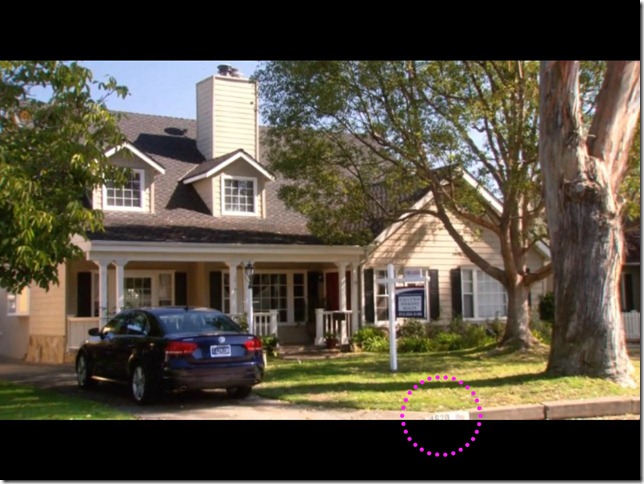 In "Halloween Surprise", Leslie takes her BFF Ann Perkins (Rashida Jones) to look at a home she is thinking of renting because, as she explains it, "Ben is coming back from D.C. in ten days and we are moving into a house together.  He would move in my place, but it's a scary, nightmare, hoarder nest.  His words.  And Ann's.  And the official report filed by the Health Department."  LOL  While there, Leslie decides to lease the place (despite the fact that it does not have her desired "trampoline room"), but those plans get thwarted when Ben is offered a new job in D.C.  When Leslie later returns to the residence to tell the agent that they will no no longer be taking the place, Ben shows up and (SPOILER ALERT), in a tear-inducing moment, proposes to Leslie on bended-knee.  And while the property has yet to appear in any other Parks and Recreations episodes and it was never actually made clear in "Halloween Surprise" if the newly-betrothed couple did actually lease the place or not, I am assuming that they did.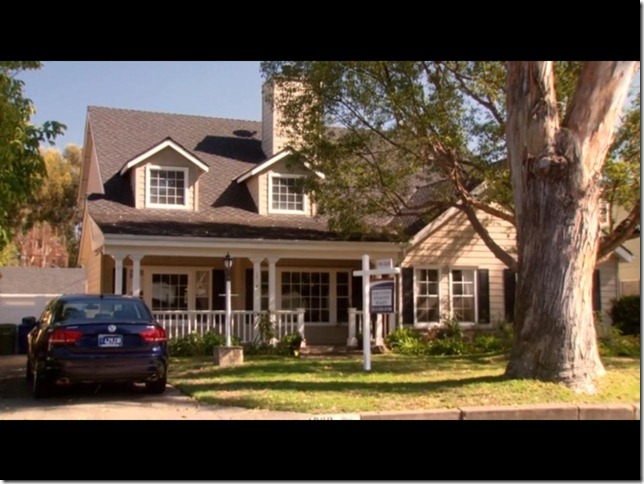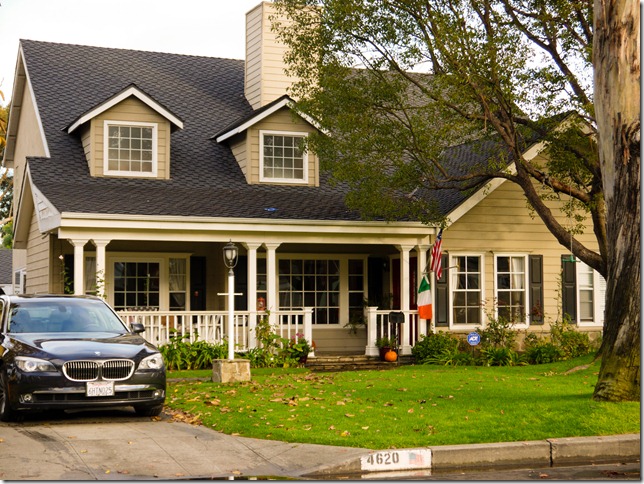 While the house, which was originally built in 1938, looks very much the same in person as it did onscreen, I was not expecting it to be so large.  Because the angle featured in the episode was a tight one, showing only one side, I assumed that it was a fairly modest residence with only one or two bedrooms.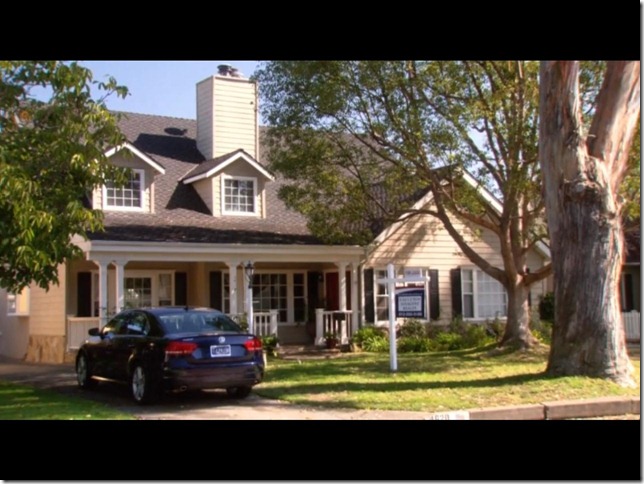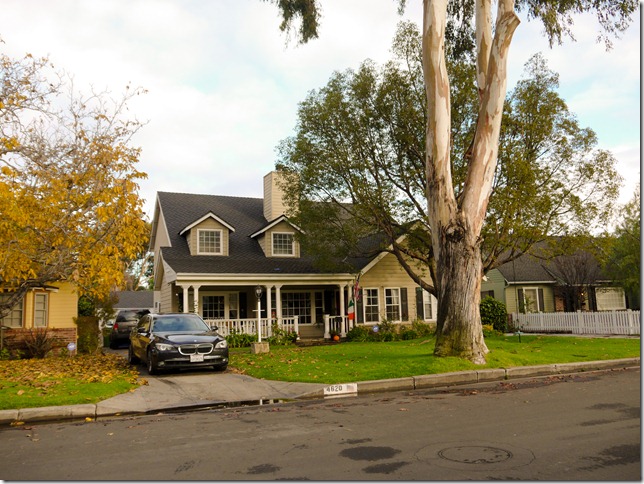 In actuality, though, the house boasts four bedrooms, four baths and a spacious 2,688 square feet of living space.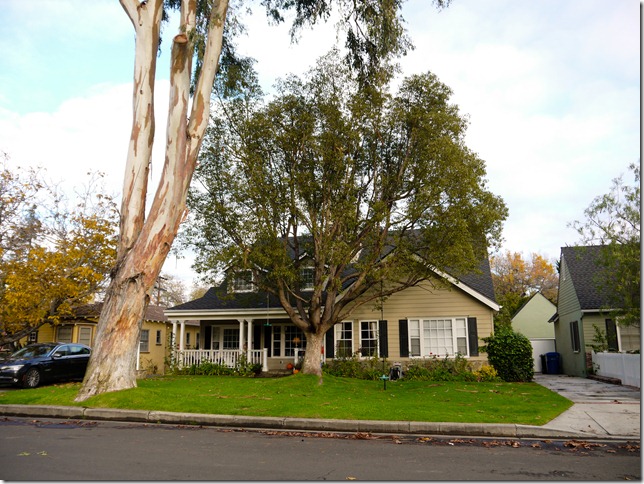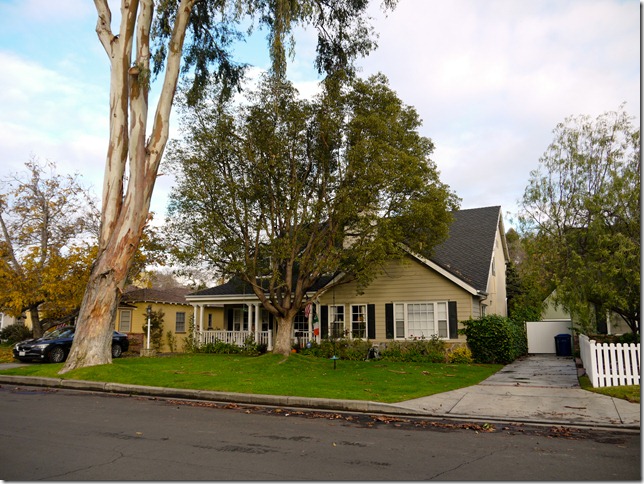 And while I would have bet money on the fact that the real life interior of the property had been used in the episode, that was actually not the case.  As you can see in these photographs of the home, aside from the massive stone fireplace, nothing about the actual interior matches what appeared onscreen.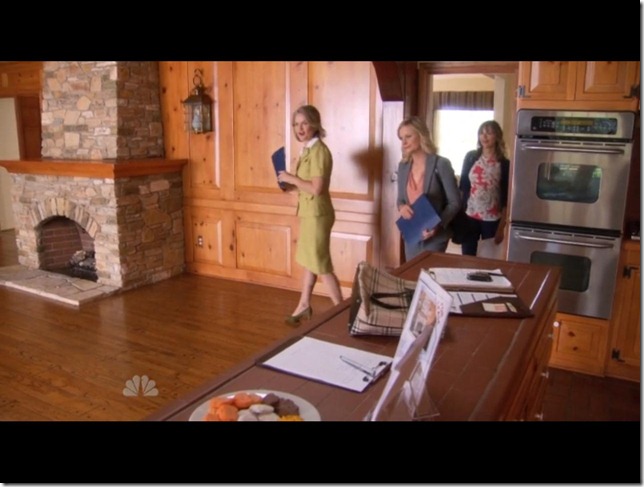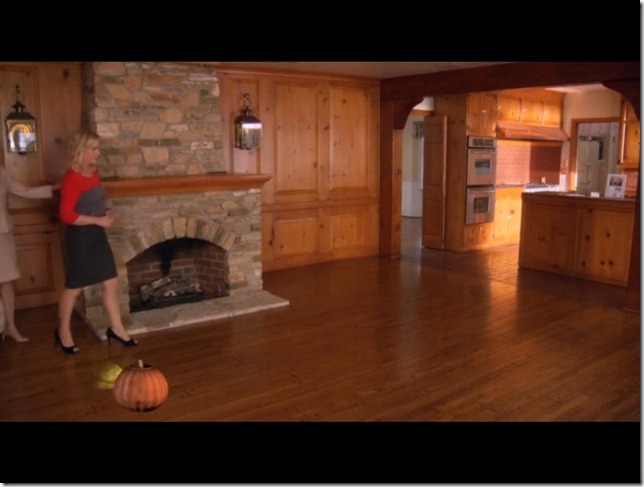 You can find me on Facebook here and on Twitter at @IAMNOTASTALKER.  And be sure to check out my other blog, The Well-Heeled Diabetic.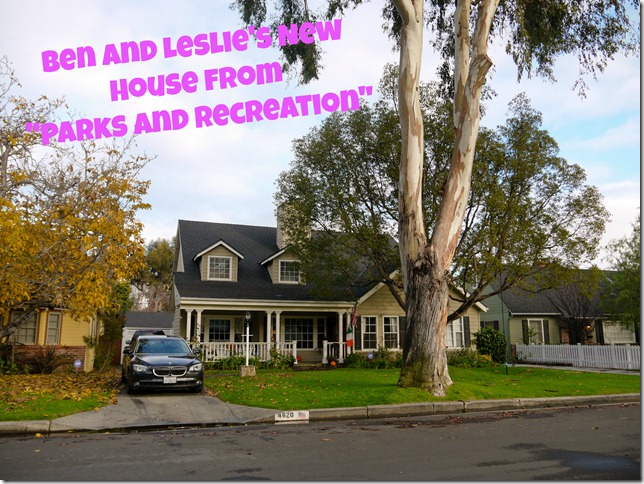 Until next time, Happy Stalking! 
Stalk It: Ben and Leslie's new house from Parks and Recreation is located at 4620 Wortser Avenue in Sherman Oaks.
64073