Alfred Hitchcock's House from "Hitchcock"
Feb 8th, 2013 | By
Lindsay
| Category:
Movie Locations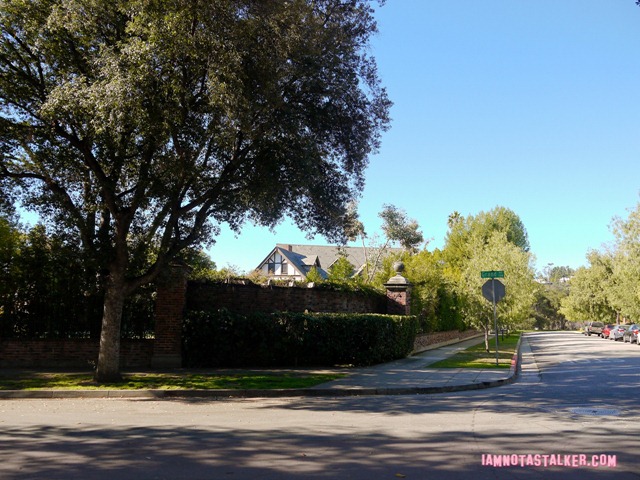 Hold on to your hats, my fellow stalkers, 'cause today's post is going to be a long one!  A couple of months ago, Mike, from MovieShotsLA, called me up to let me know that he had just watched a screener of the 2012 biopic Hitchcock (he works at a high-profile production company) and, knowing my penchant for the Master of Suspense, suggested I run right out and see it for myself as soon as possible.  Thankfully, because Helen Mirren, who played Alma Reville, Hitch's wife, in the flick, had been nominated for a Screen Actors Guild award, Fox Searchlight had made a digital screener available for SAG members and I was able to watch it shortly after Mike's call.  I have to say that I thoroughly enjoyed the film and learned quite a bit lot about the legendary director that I had not previously been aware of.  The locations (all of which are in L.A.) and design of the movie were quite stellar, to boot!  And while I recognized that the exterior of the Hitchcock household had been portrayed by Tom Cruise and Katie Holmes' former Beverly Hills manse (which I blogged about here), what I did not realize (until Mike told me) was that the interiors were filmed at a residence in Pasadena – one that I was actually quite familiar with and had even blogged about before, way back in October 2008.  Because the post did not cover the full filming history of the home, though, I figured the place was most-definitely worthy of a re-stalk and ran right out to do just that a few days before our move.
The gargantuan Tudor mansion pictured below was originally constructed in 1902 as a Craftsman-style winter home for a Chicago novelist named Gertrude Potter Daniels.  Just three years later, in 1905, the property was sold to a new owner, Salt Lake City mining magnate Susanna Bransford Emery Holmes, aka "Utah's Silver Queen", and her husband Colonel E.F. Holmes.  The couple moved into the property fulltime in 1910 and immediately began an extensive $37,00- renovation project that significantly altered the dwelling.  Holmes dubbed her new residence, which was completed in 1922, "El Roble" in honor of a massive oak tree that once stood on the premises.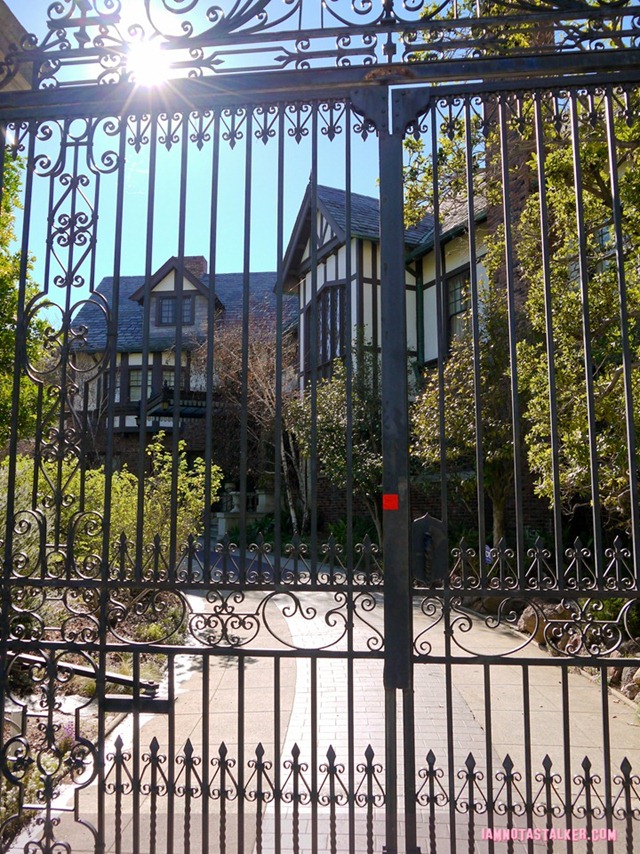 Today, the dwelling, which was added to the National Register of Historic Places in 2004, boasts a three-story, twenty-room, 7,300-square-foot main home, ten bedrooms, six baths, a 1.35-acre plot of land, a two-story freestanding gate house (pictured), chauffeur's quarters, a pergola, and formal gardens.  You can check out some fabulous photographs of what lies behind the mansion's front gates here.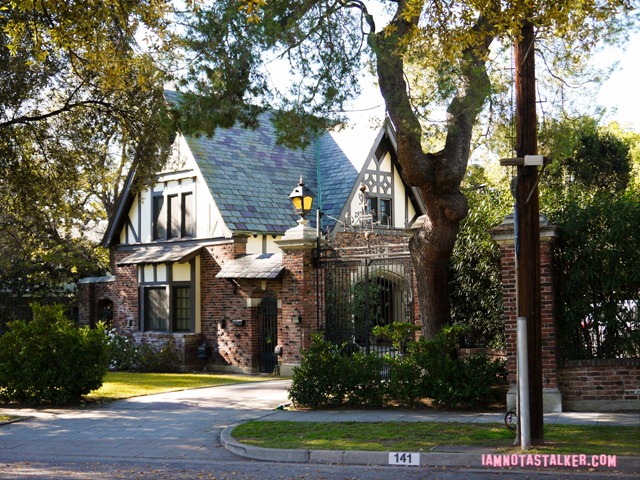 As you can see below, the land on which the home sits is absolutely gargantuan in size – as is the home itself.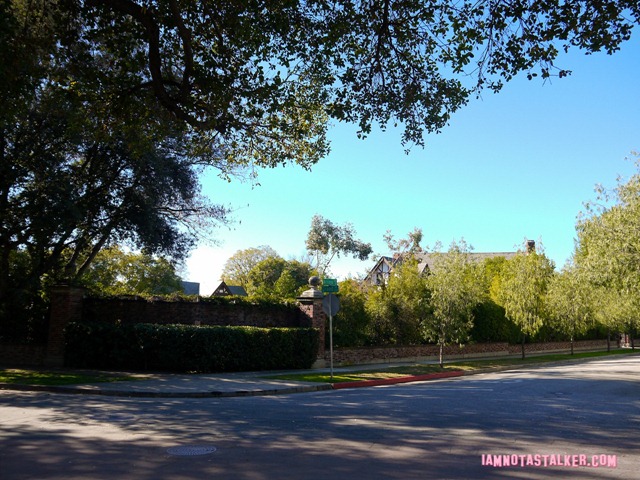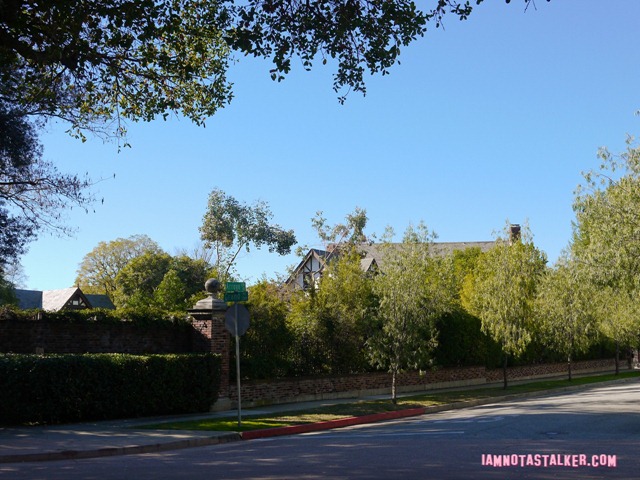 The beautiful residence, which once belonged to Occidental College, was featured as the Pasadena Showcase House of Design in both 1975 and 1996 and its gardens have appeared twice in Sunset Magazine.  The place has also been spotlighted countless times onscreen.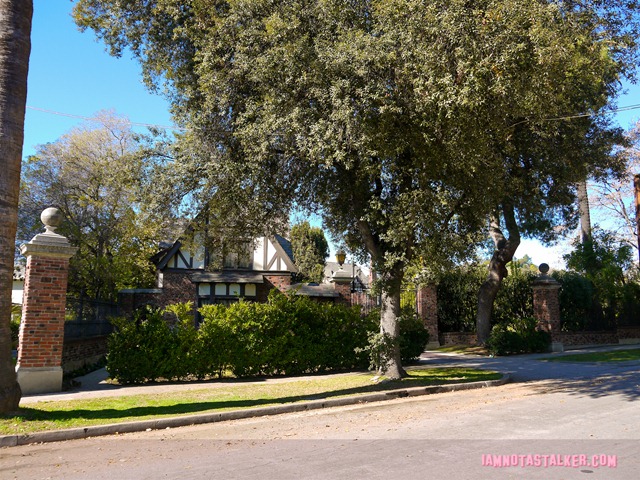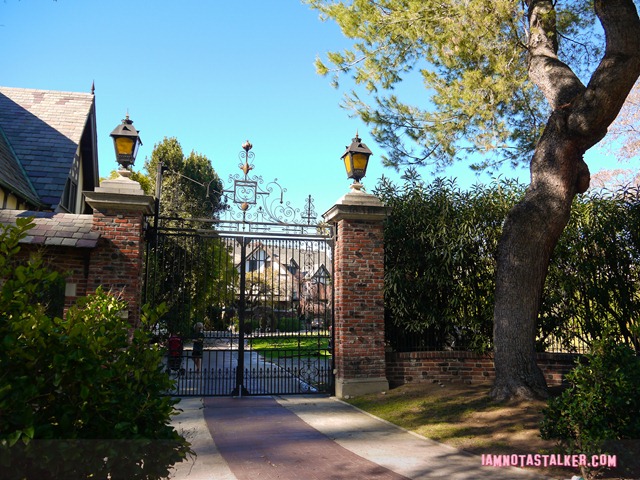 As I mentioned above, the exterior of Alfred and Alma's mansion in Hitchcock was actually that of Tom Cruise and Katie Holmes' former Beverly Hills home.  (Big THANK YOU to Mike for making the Hitchcock screen captures which appear below.)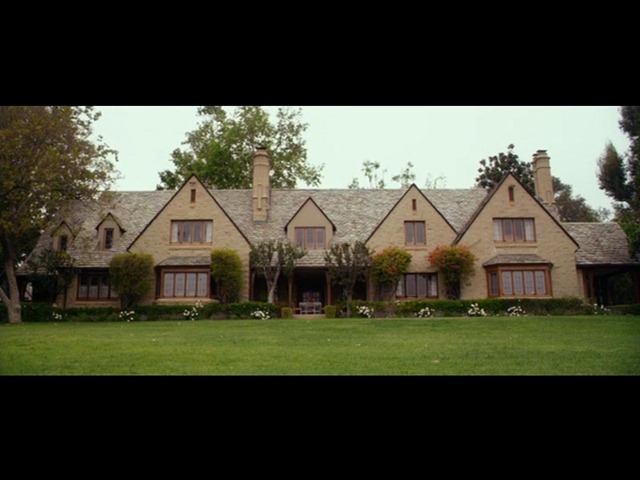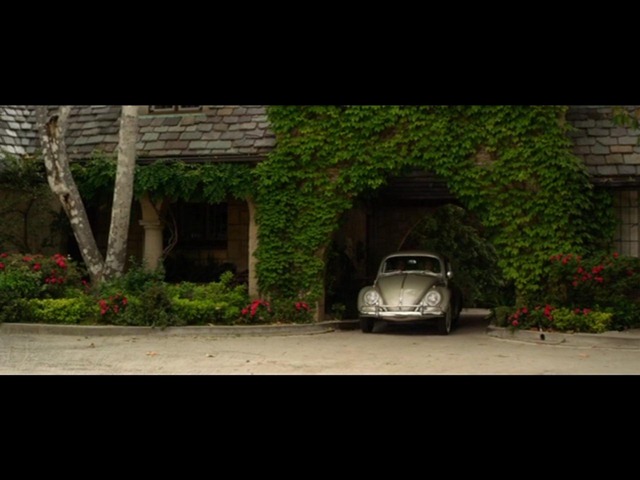 The interiors were a mixture of both El Roble in Pasadena and studio sets.  The areas of El Roble that appeared in Hitchcock include the wood-paneled study, which you can see a real life photograph of here;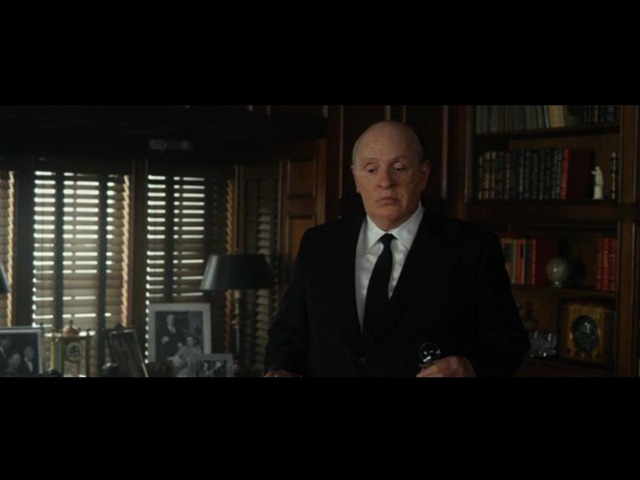 the living room, which you can see a real life photograph of here;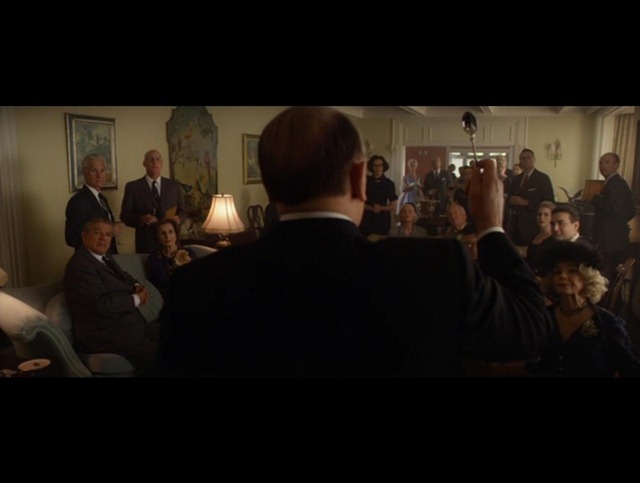 and the entryway, which you can see a real life photograph of here.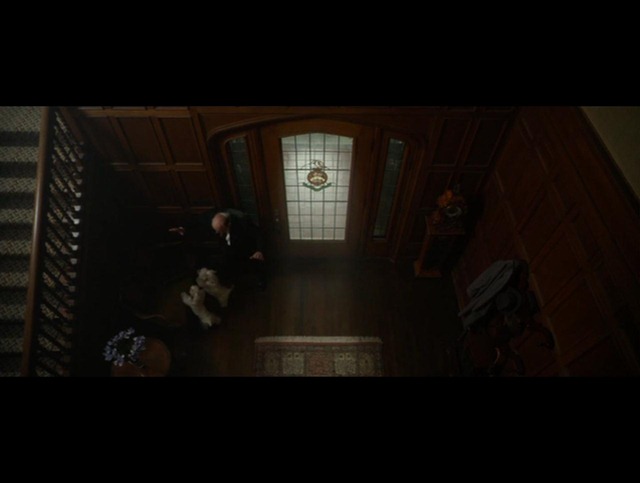 The Hitchcocks' bedroom;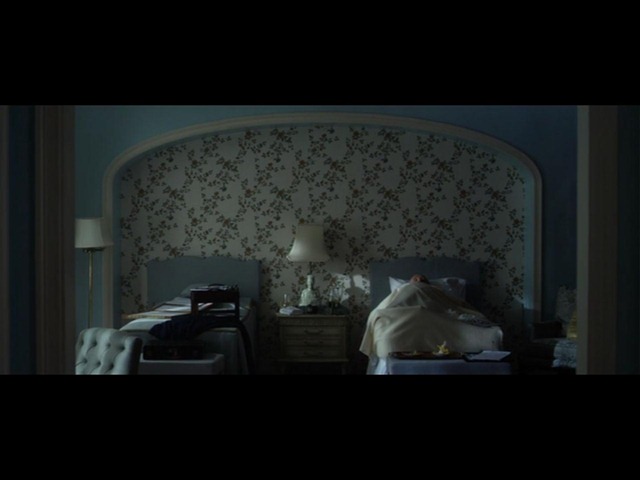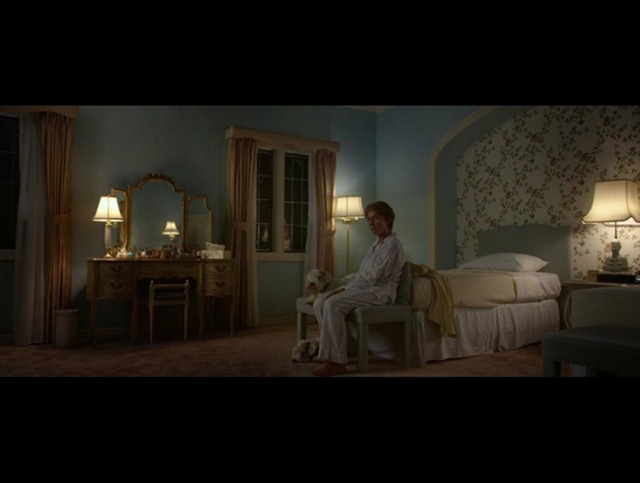 bathroom;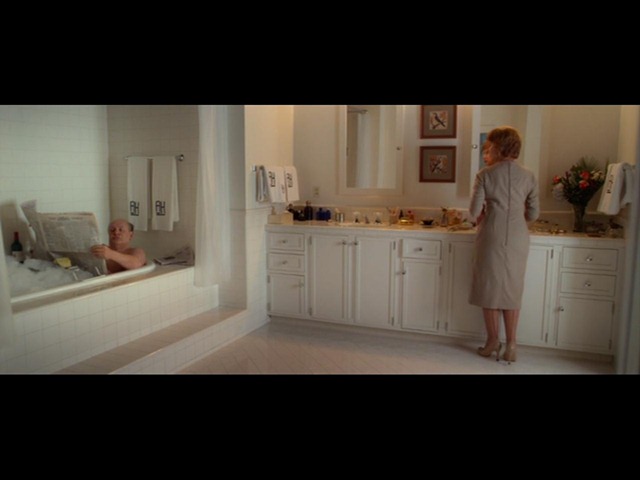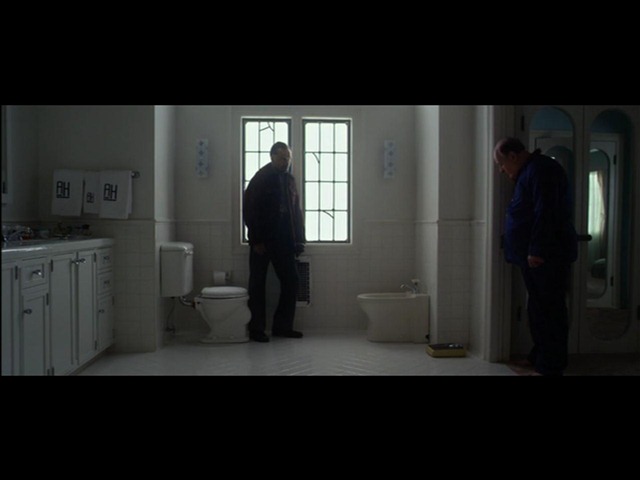 and kitchen were all sets constructed on a studio soundstage.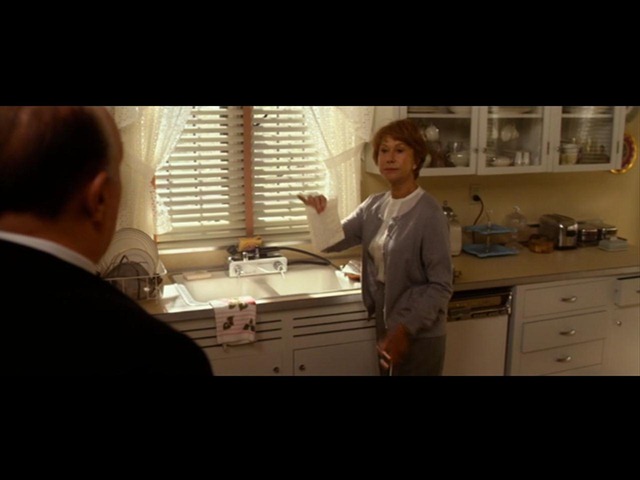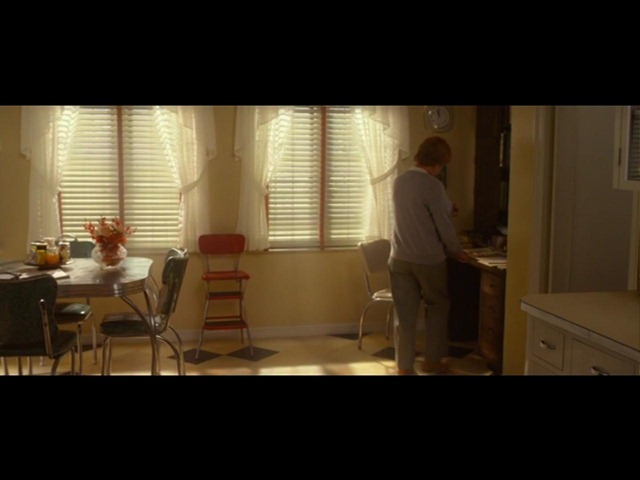 To create the rich interiors of the Hitchcock homestead, production designer Judy Becker consulted historic photographs of the couple's actual former residence in Bel-Air (which I blogged about here).  Of the refrigerator pictured below, set decorator Robert Gould (whose father, as fate would have it, served as a second unit director on the original Psycho) said in a fabulous November 2012 Los Angeles Times article , "We chose the fridge because of the interesting handle with the round detail.  It had an innuendo of a peep hole, a subtle way of referencing Hitchcock's voyeurism throughout the film."  I absolutely love learning little tidbits like that!  God is in the details, as they say.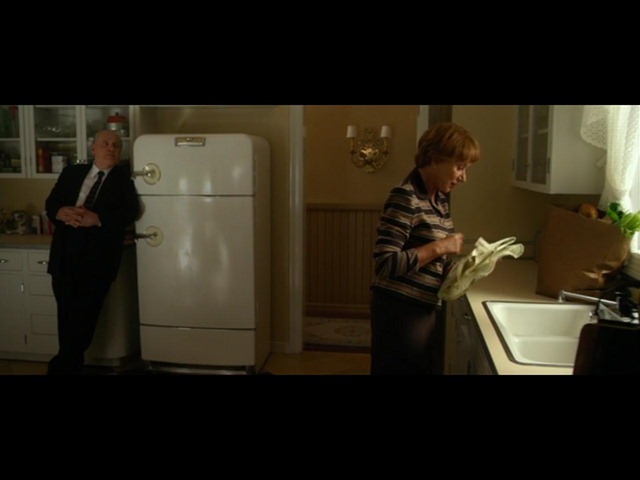 In the fabulous 1978 comedy Foul Play, El Roble stood in for the supposed San Francisco-area residence belonging to Archbishop Thorncrest (Eugene Roche).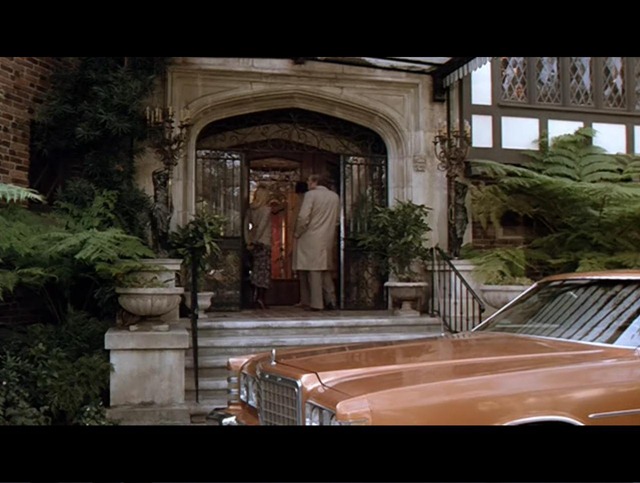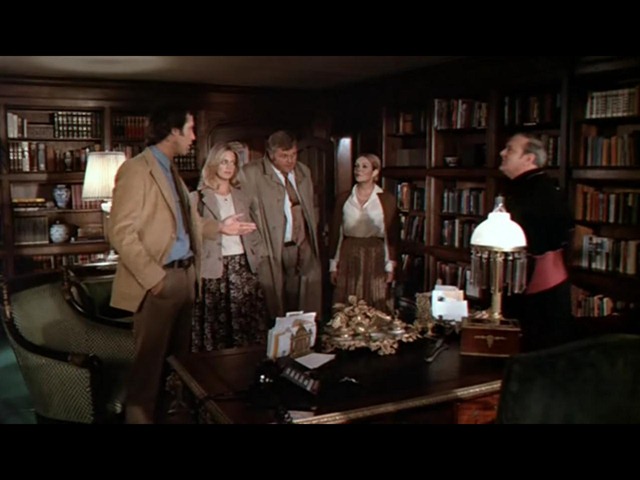 During Season 4 of Falcon Crest, El Roble appeared several times as the mansion where Cole Gioberti (William R. Moses) and Melissa Agretti Cumson Gioberti (Ana Alicia) lived.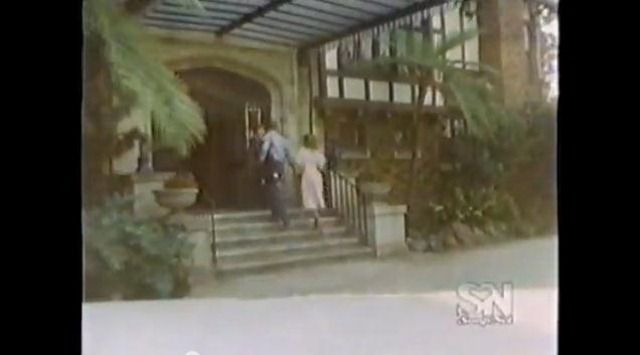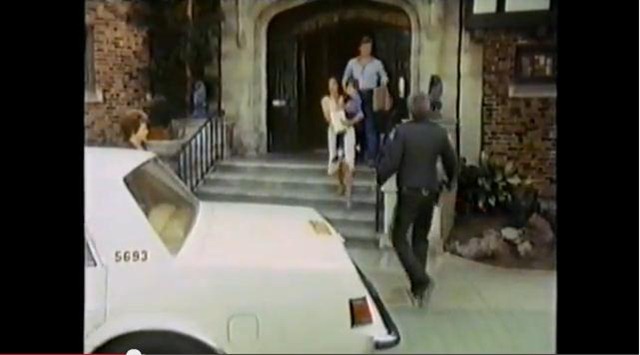 In the Season 2 episode of CSI: Crime Scene Investigation titled "Cross Jurisdictions", the house was where former chief of detectives Duke Rittle (John Kapelos) was tortured and killed.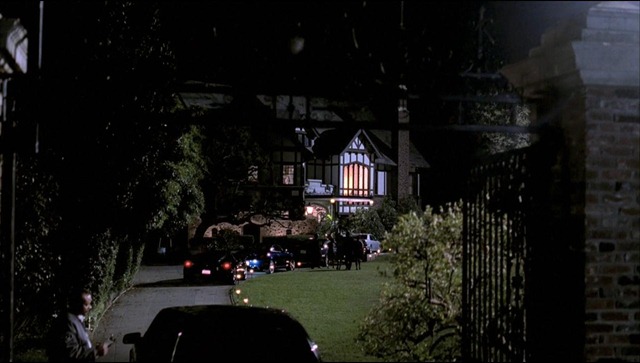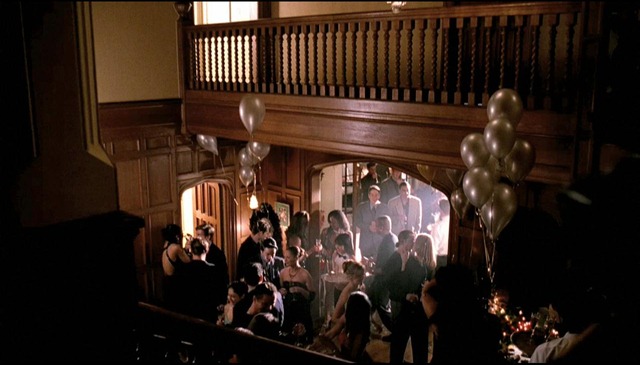 In the Season 3 episode of Ghost Whisperer titled "Unhappy Medium", El Roble was where the Drake family – Susan (Dawson's Creek's Mary-Margaret Humes), Nikki (a very young Elisabeth Moss), and Sydney (Austin Highsmith) – lived.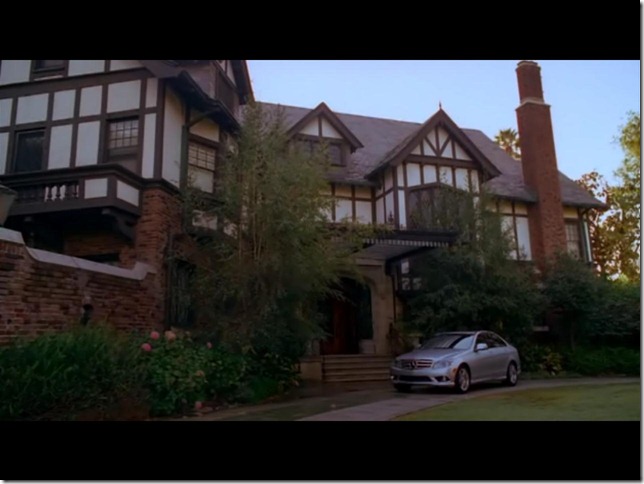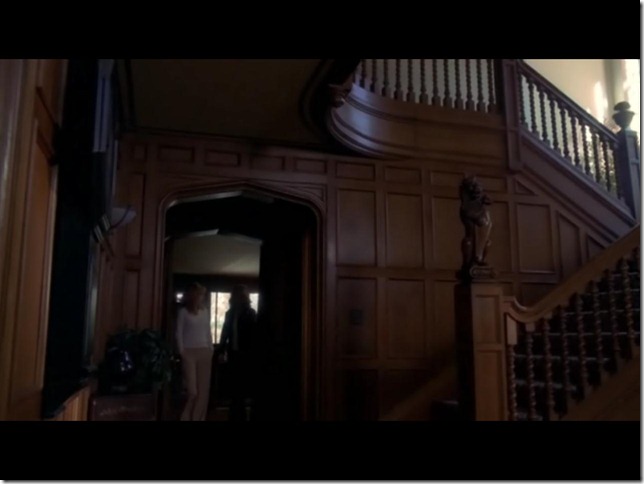 In the Season 4 episode of The Closer titled "Fate Line" (which I actually got to watch being filmed – you can read my blog post about the experience here), El Roble was the residence of murdered horror movie producer Sean Thompson (who was never actually seen onscreen).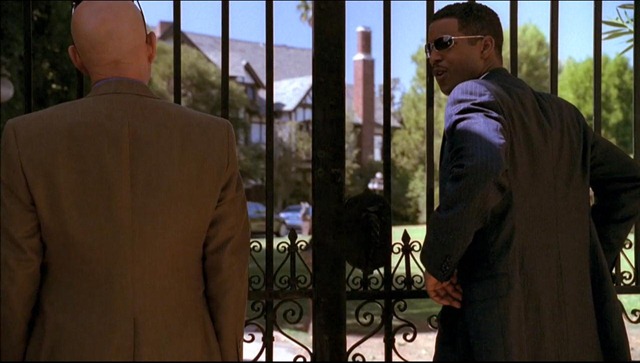 In the Season 4 episode of Greek titled "Agents for Change", El Roble stood in for the home belonging to Evan Chambers' (Jake McDorman's) parents, Mr. Chambers (Kevin Kilner) and Mrs. Chambers (Kathryn Harrold).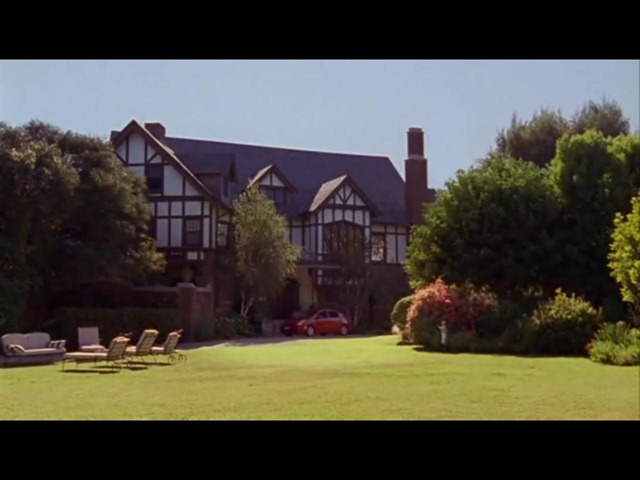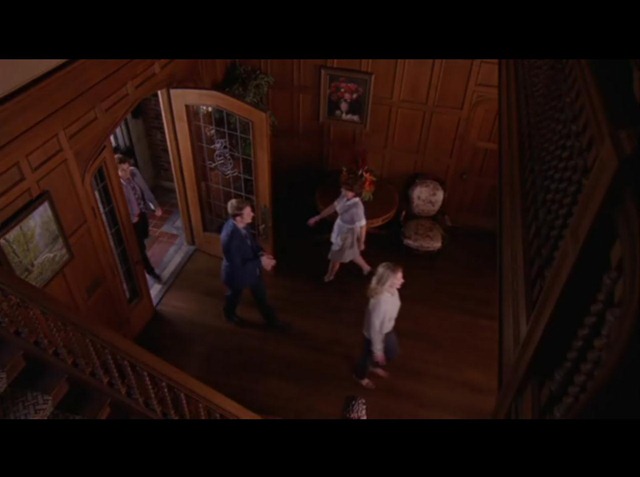 According to fave website OnLocationVacations, the yet-to-be released movie The Pretty One, starring Zoe Kazan and Jake Johnson, did some filming at El Roble this past June.  And while an April 1996 issue of Los Angeles Magazine stated that The Godfather was also filmed on the premises, I scanned through the flick while doing research for this post and did not see the mansion pop up anywhere.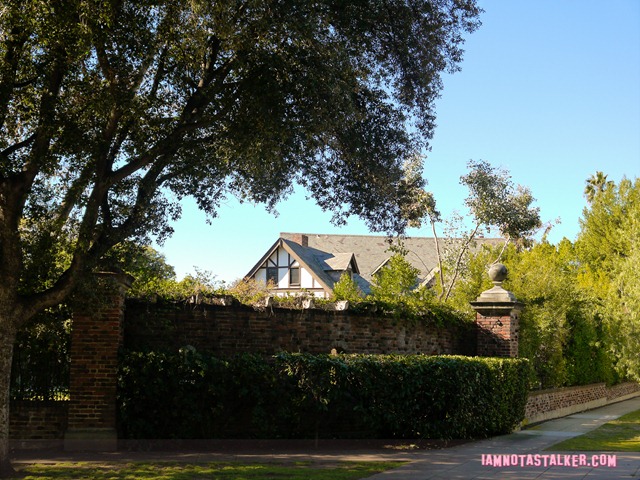 You can find me on Facebook here and on Twitter at @IAMNOTASTALKER.  And be sure to check out my other blog, The Well-Heeled Diabetic.
Big THANK YOU to Mike, from MovieShotsLA, for telling me about this location and for providing all of the Hitchcock screen captures.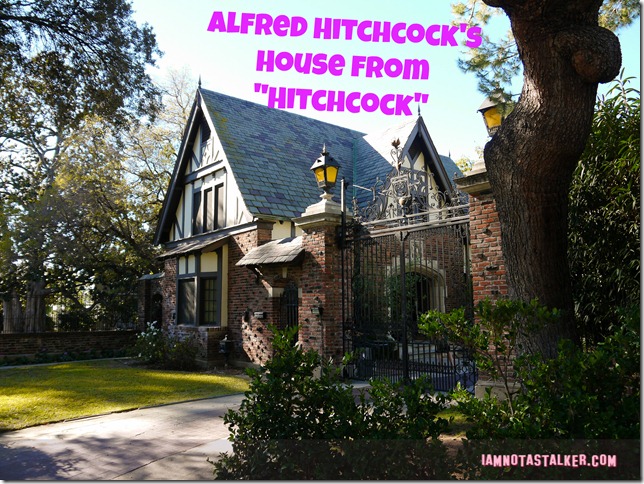 Until next time, Happy Stalking! 

Stalk It: The home used for the interior of Alfred Hitchcock's residence in Hitchcock is located at 141 North Grand Avenue in Pasadena.  Tom Cruise and Katie Holmes' former mansion, which stood in for the exterior of the Hitchcock house, is located at 918 North Alpine Drive in Beverly Hills.
65115